The first store project for the footballer Pablo Hernandez starts with the purpose of creating a space to live and share his passion for football.
Vitale studio develops a concept of specialized business in this sport, which also included the naming and brand design.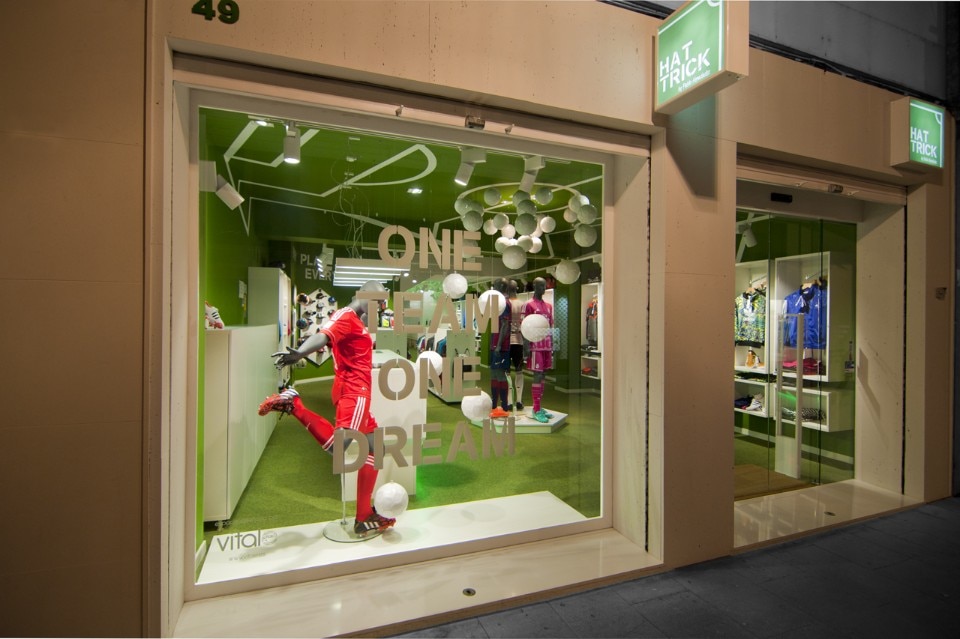 Given the specialization of the store and the typology of young public, the space has a dynamic and fresh spirit that immerses the customer directly into a football pitch. The sport itself, its values and connotations, motivation and self-improvement are the inspiration to create the brand and the interior design.
The pitch is part of the store thematical, starting from entrance area where the ceilings are decorated with the lines that define it. From mannequin boots in the shop window arise several trajectories of balls that are grouped under the center circle drawn in the ceiling. The characteristic hexagonal shape of the ball is used to characterize the design of the counter and some of the display systems. The graphics and football related slogans that decorate the walls are made with the stencil technique (characteristic of urban art), which gives the space a modern and young aspect.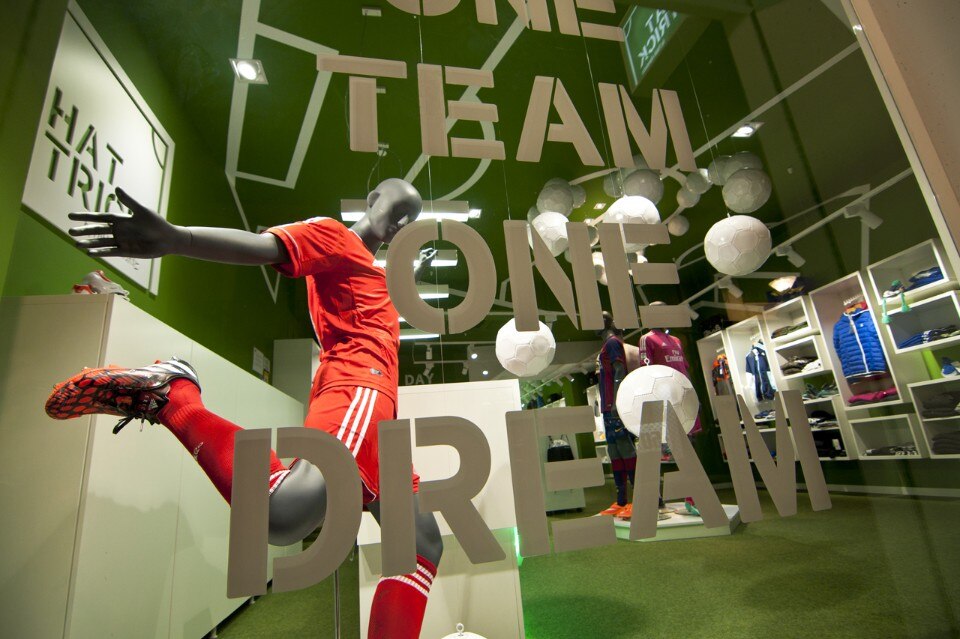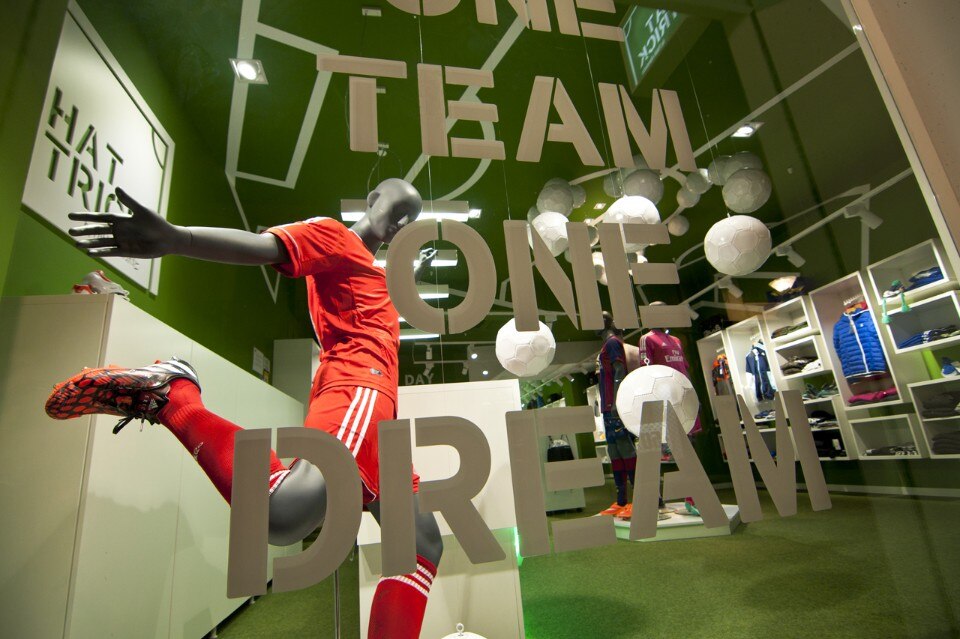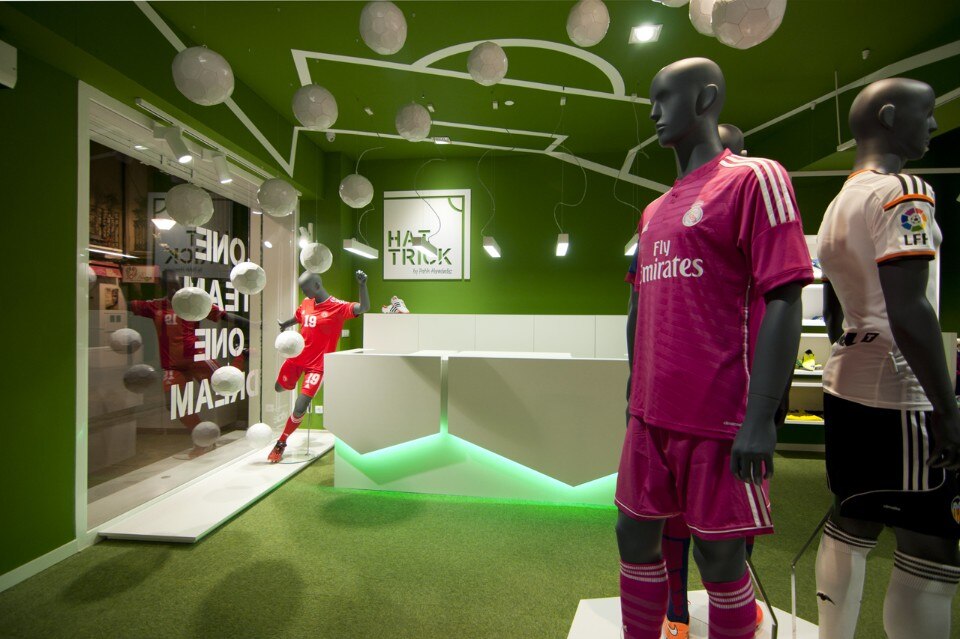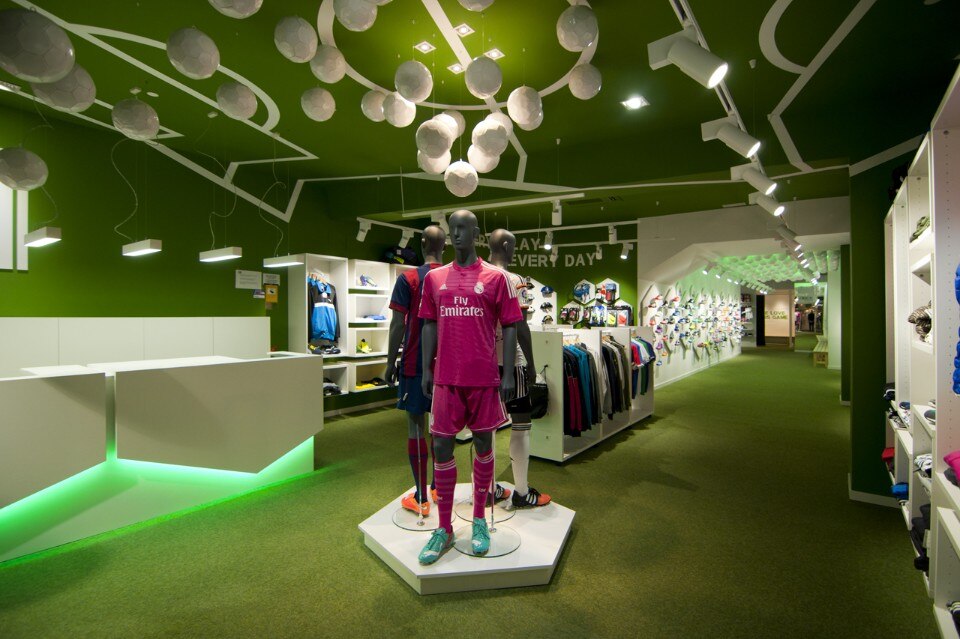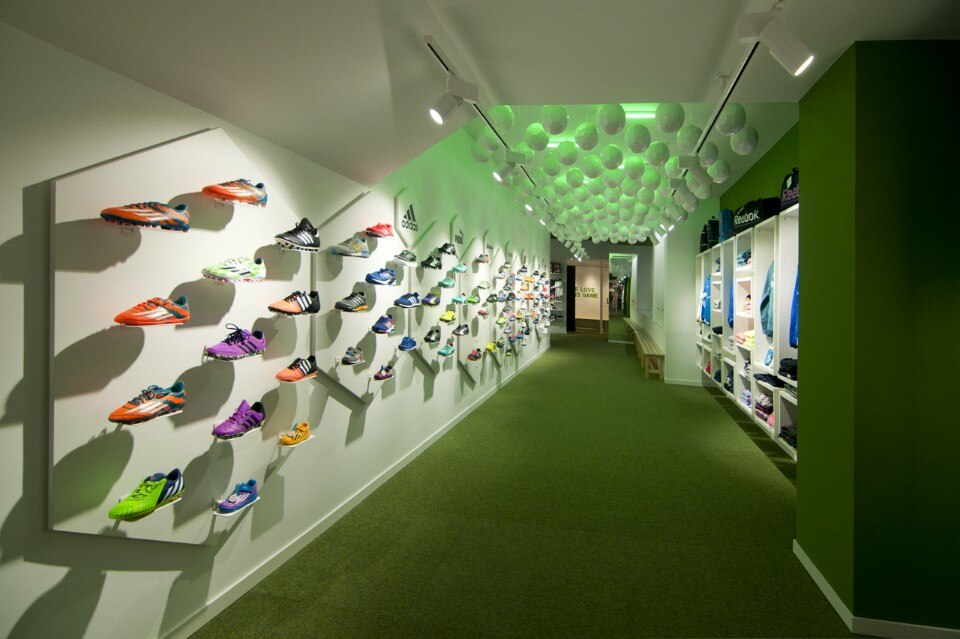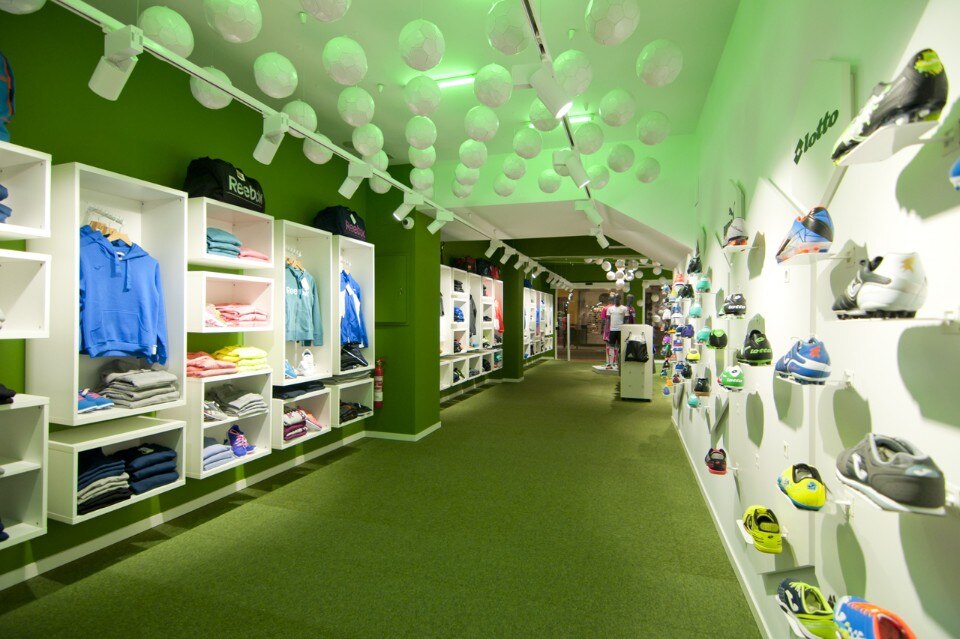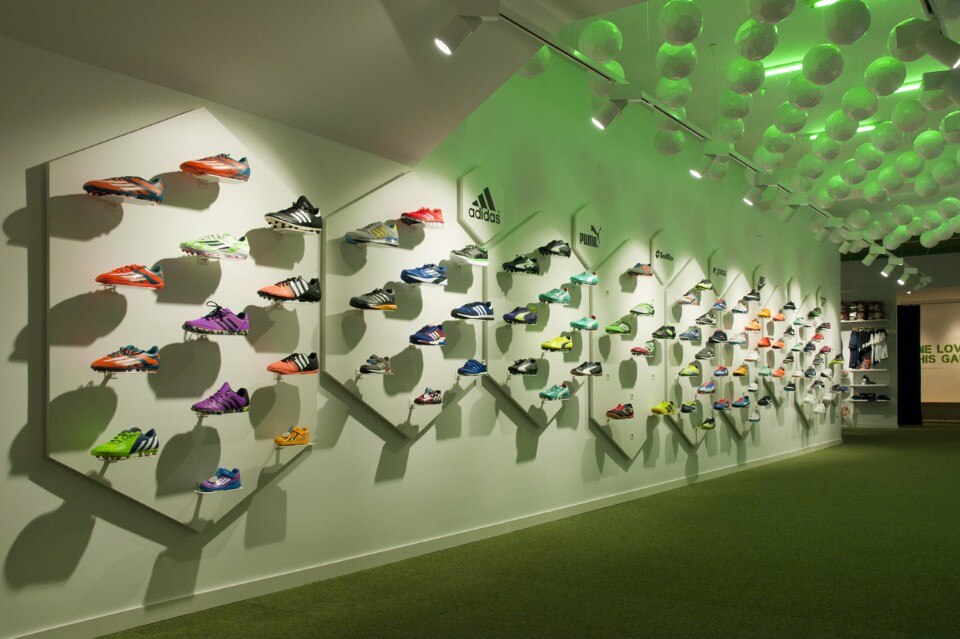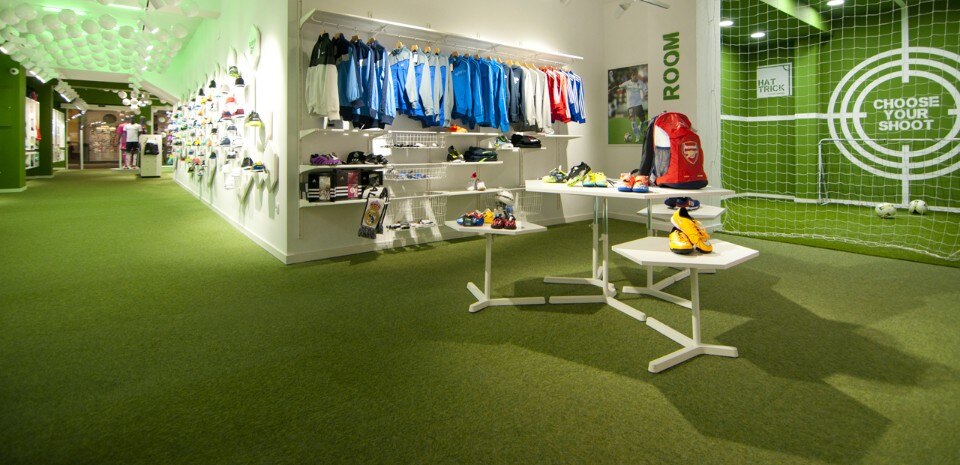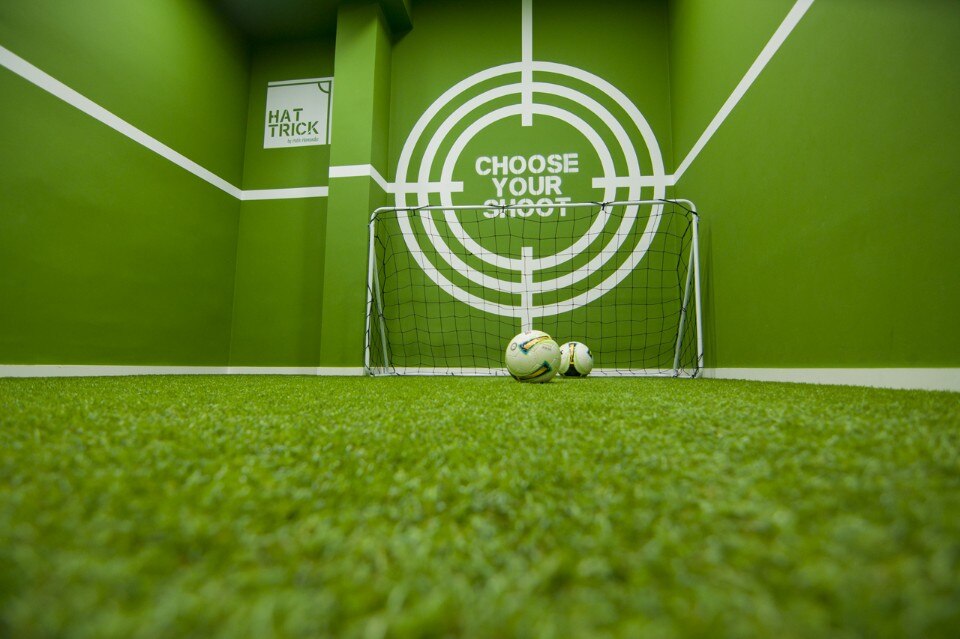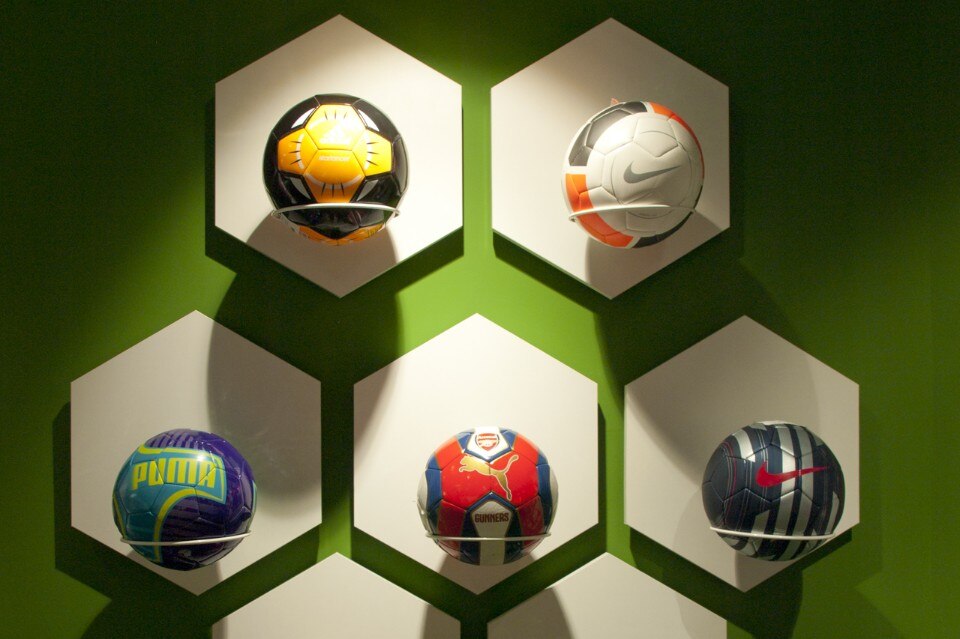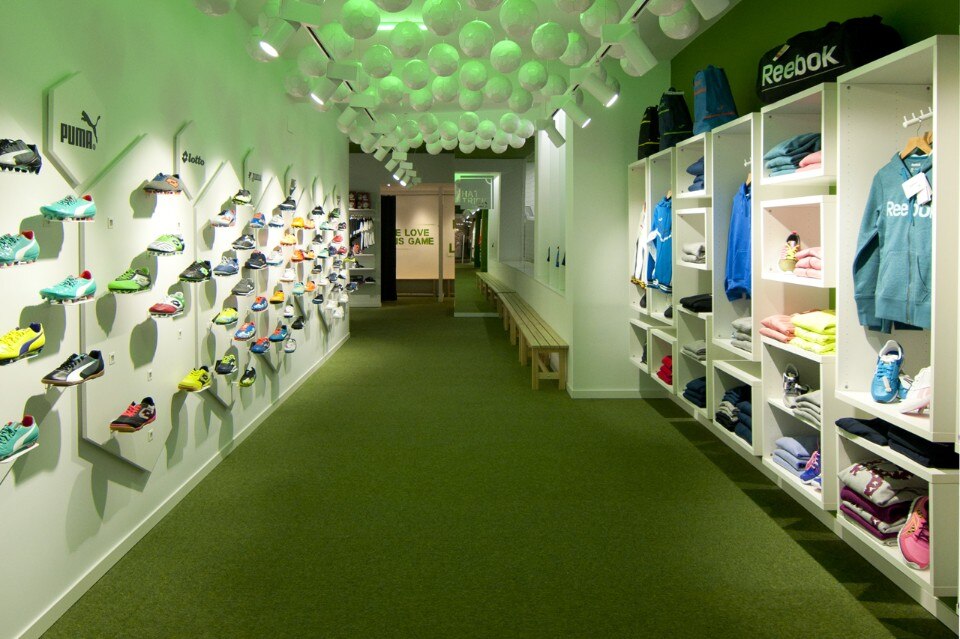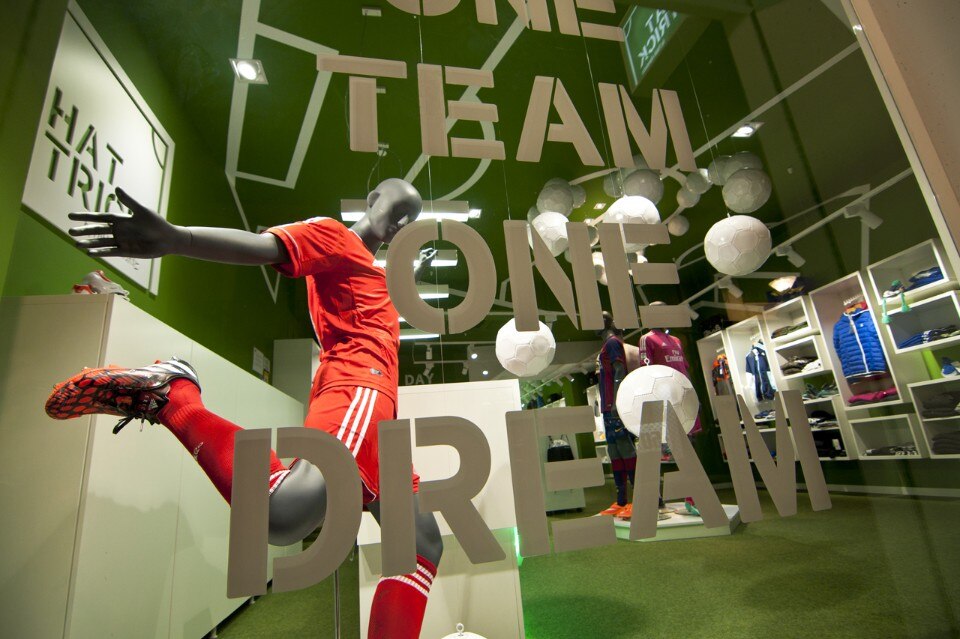 Estudio Vitale, Hat Trick, Castellón de la Plana, Spain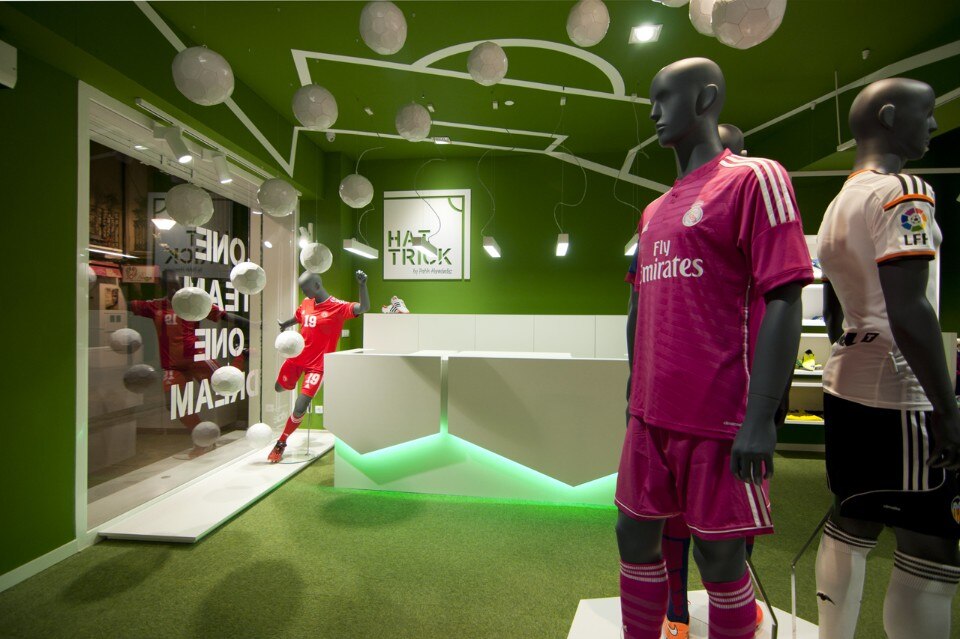 Estudio Vitale, Hat Trick, Castellón de la Plana, Spain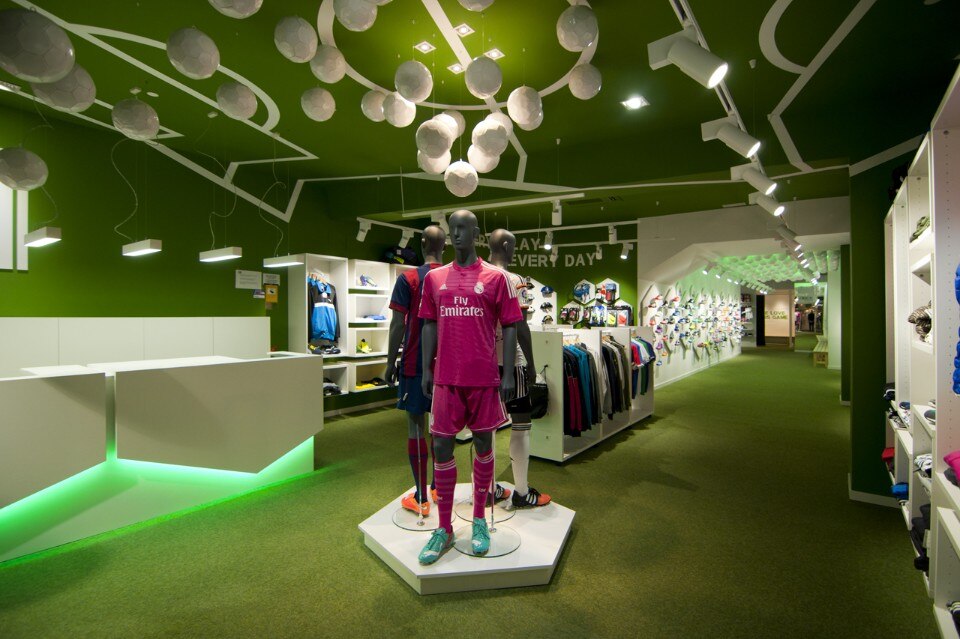 Estudio Vitale, Hat Trick, Castellón de la Plana, Spain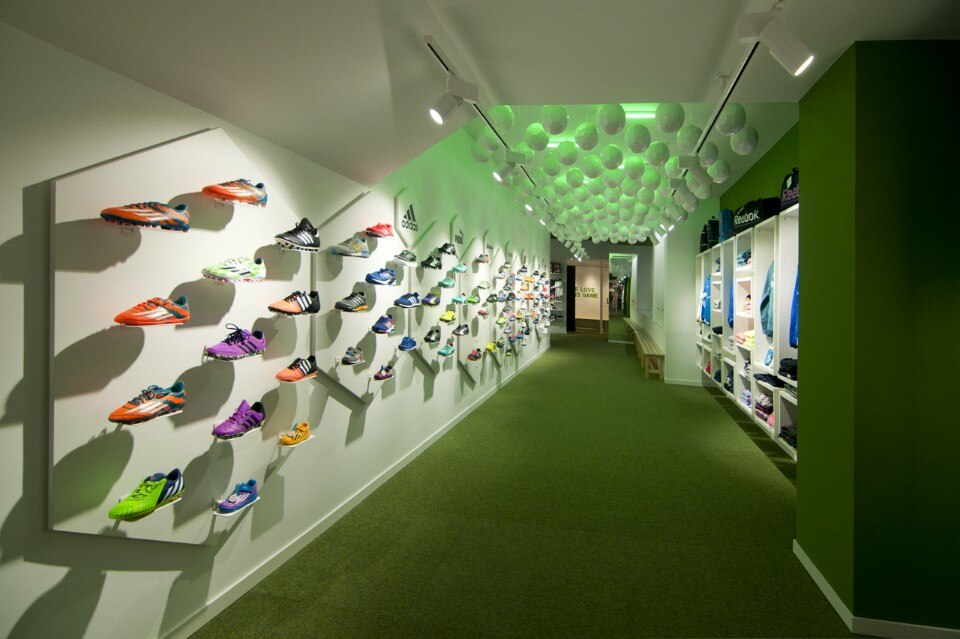 Estudio Vitale, Hat Trick, Castellón de la Plana, Spain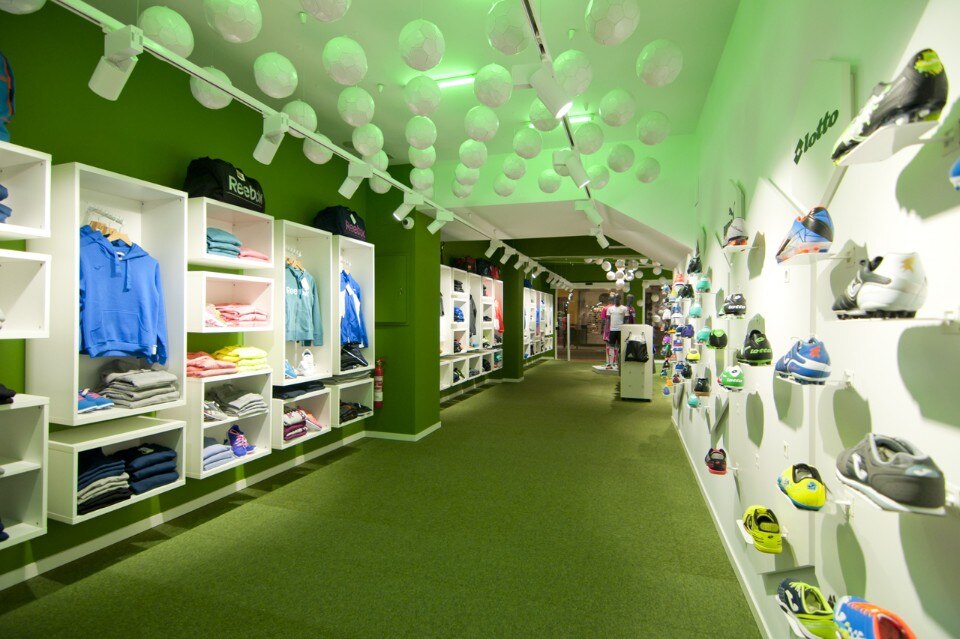 Estudio Vitale, Hat Trick, Castellón de la Plana, Spain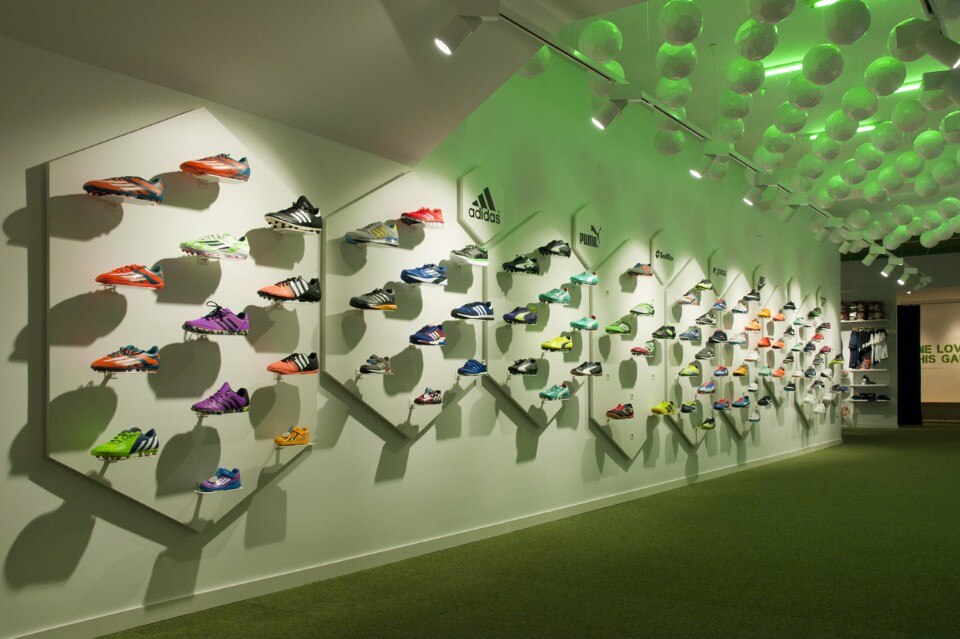 Estudio Vitale, Hat Trick, Castellón de la Plana, Spain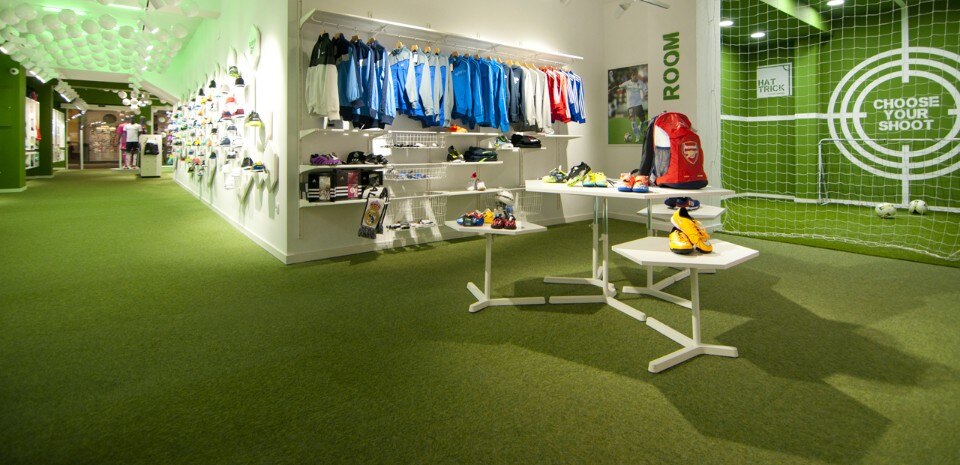 Estudio Vitale, Hat Trick, Castellón de la Plana, Spain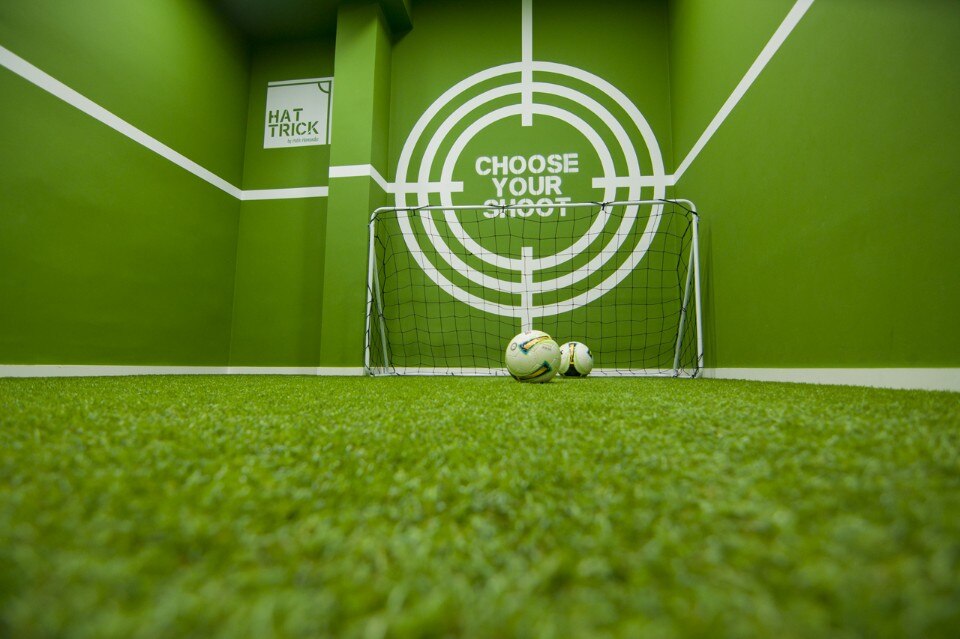 Estudio Vitale, Hat Trick, Castellón de la Plana, Spain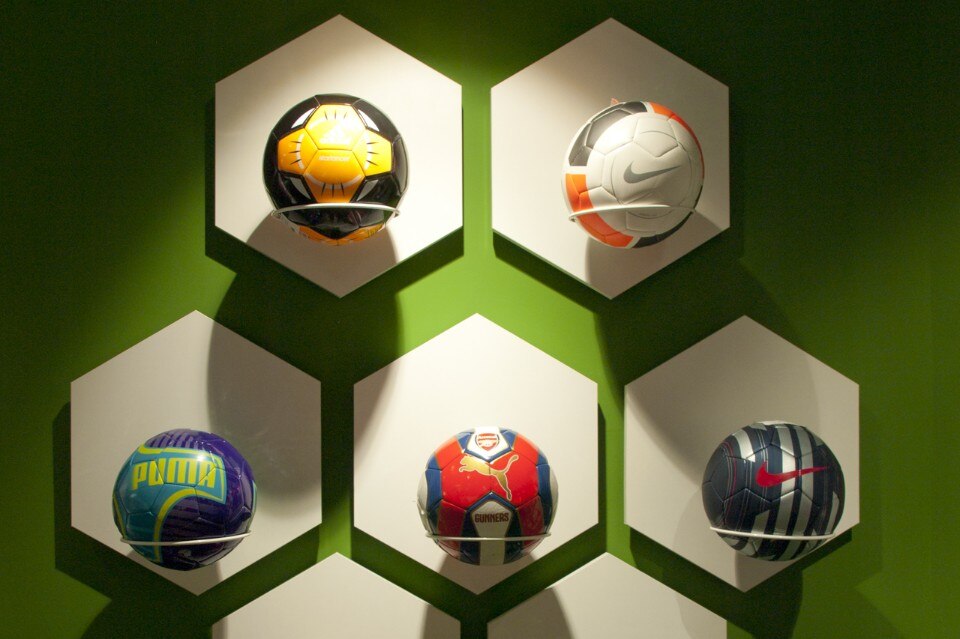 Estudio Vitale, Hat Trick, Castellón de la Plana, Spain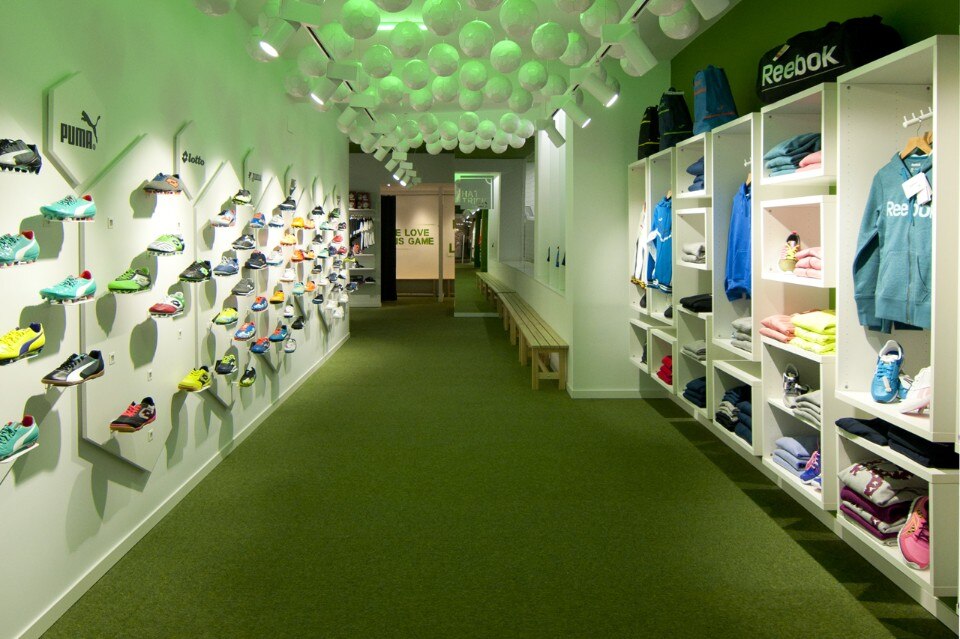 Estudio Vitale, Hat Trick, Castellón de la Plana, Spain

Hat Trick, Castellón de la Plana, Spain
Program: shop
Design: Estudio Vitale
Area: 245 sqm
Completion: 2015