BCXSY's passion towards the gathering and displaying of natural, curious specimens, has been the inspiration behind this collection of four uniquely shaped candles and two presentation trays.
Each candle form has been individually sculpted while carefully observing and following the fine details of the original natural objects Boaz Cohen and Sayaka Yamamoto have collected. The actual candles are hand-cast in Belgium. This manual-centered approach provides the products with an additional warmth and personal allure.
The inspiration for the trays was drawn from classic museum wood and glass cabinets. BCXSY illustrated these massive glass displays through a minimal construction made solely of powder-coated steel, resulting in a subtle, frame-like base which highlights the candles and enhances the character of the project.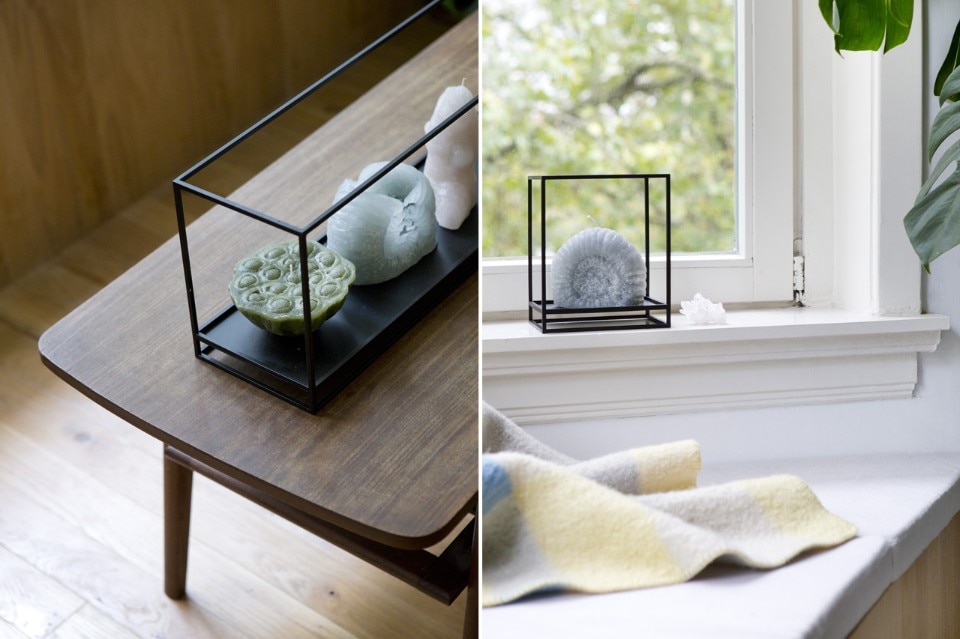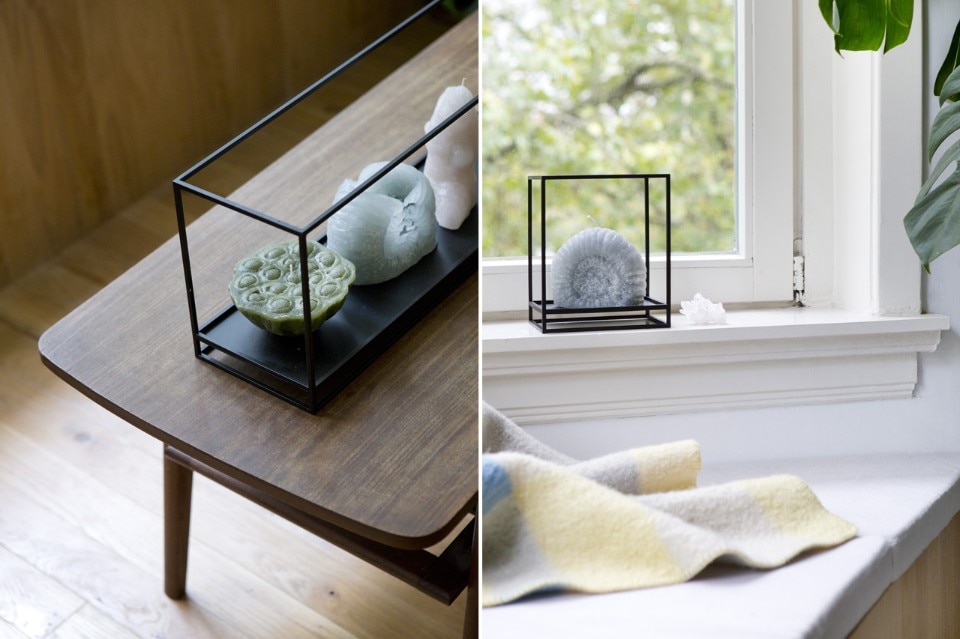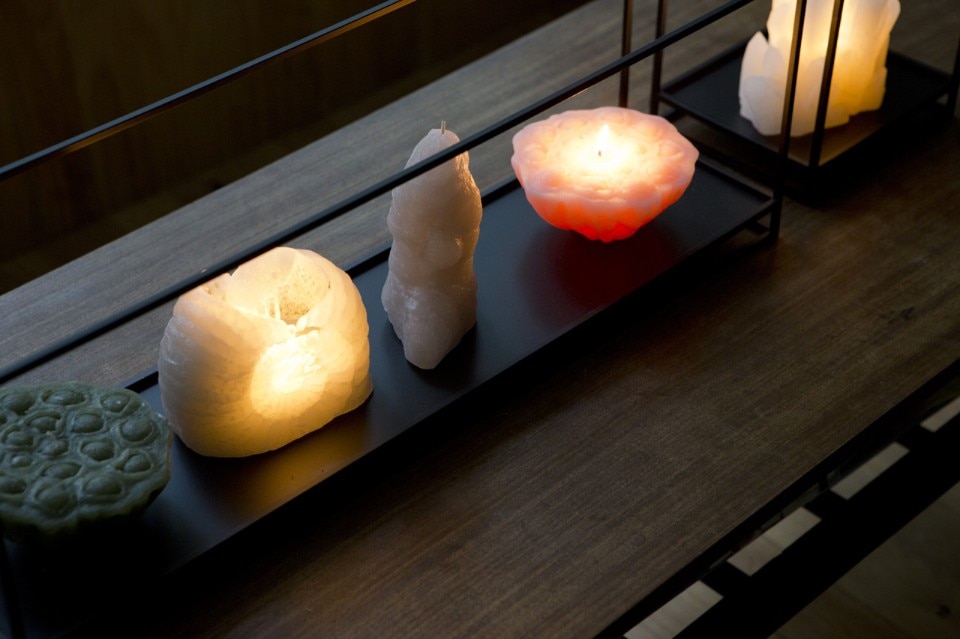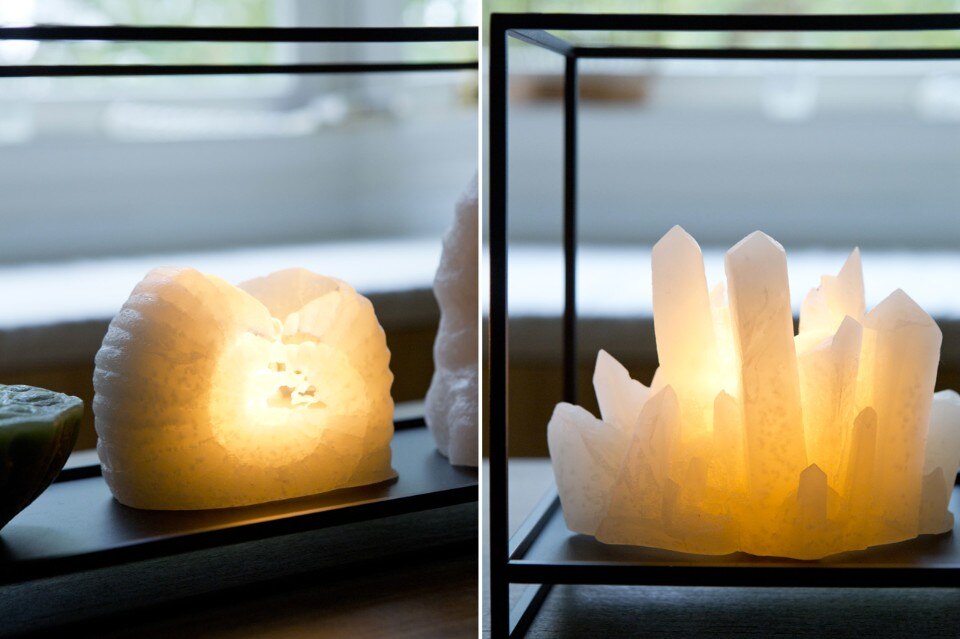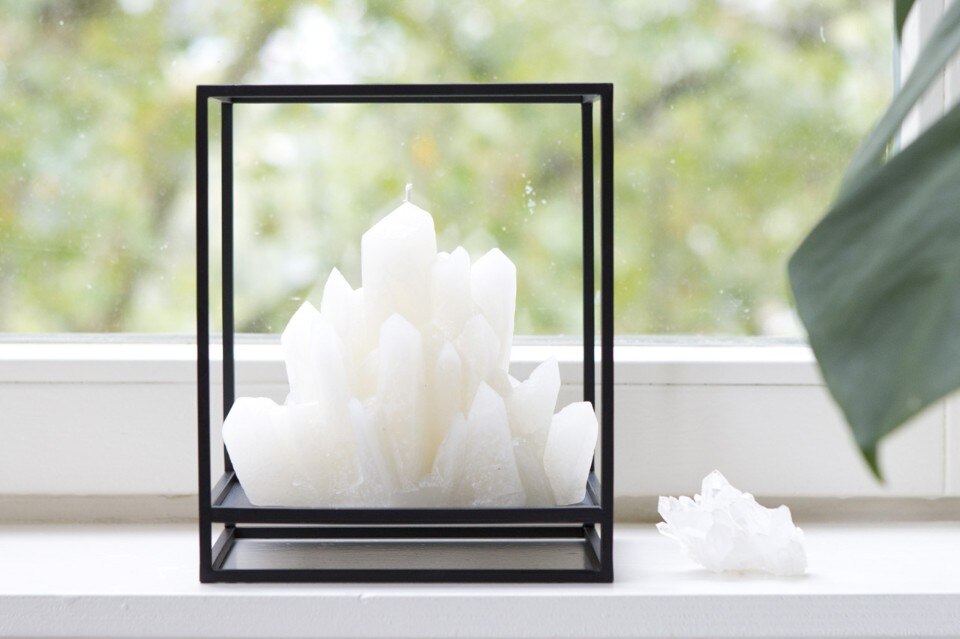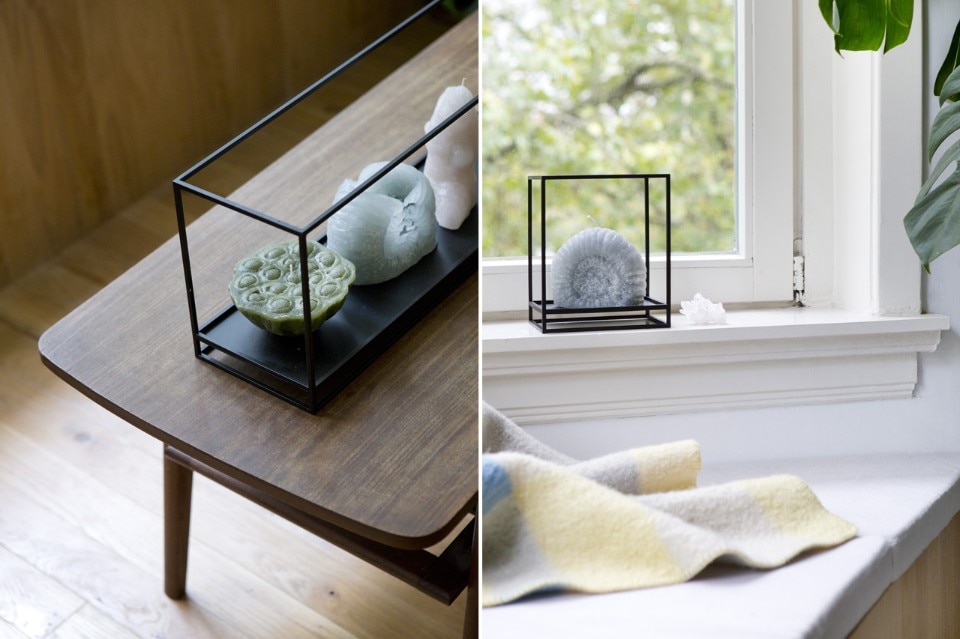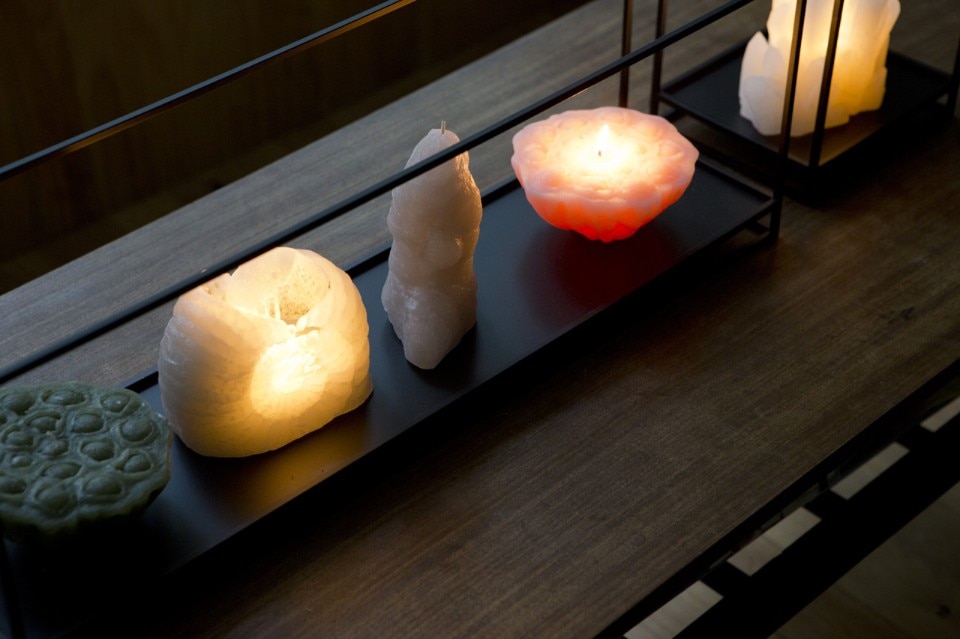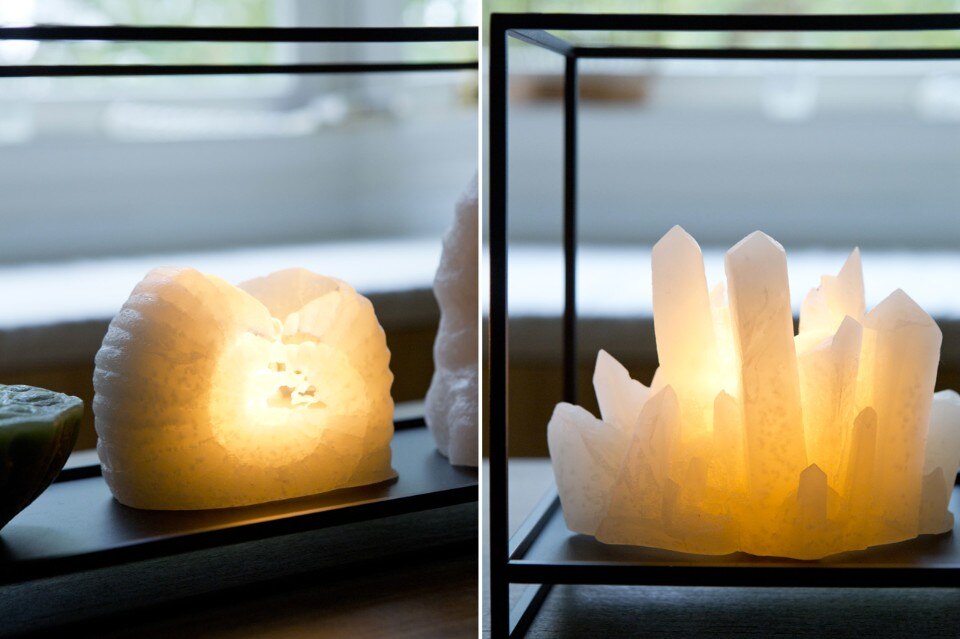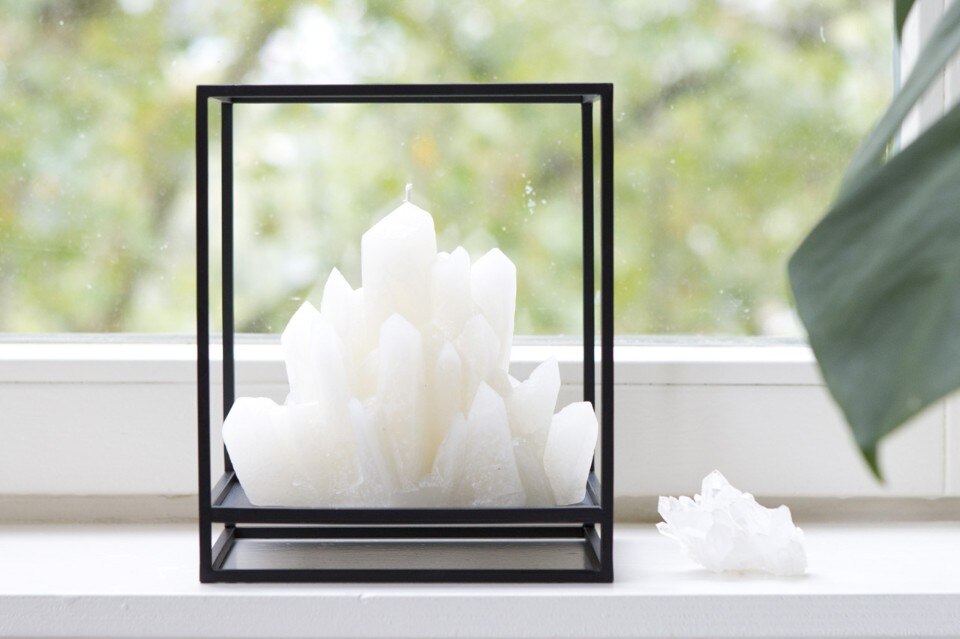 Curio
Design: BCXSY
Client: MD
Commissioned by: Creative Industries Fund NL