A quick and synthetic sketch of the entrance portico of the Andrea's house – an apartment in Varese, Italy, refurbished by duearchitetti – was instinctively drawn after the first visit, almost as a necessity.
The apartment is on the third last floor of a beautiful late 18th century building, painted in a warm yellow with finely dosed historical references on the facade.

The well-proportioned space is divided into rooms of a domestic dimension by beautiful doors, with two shutters and brass handles. Tall wooden ceilings inspired the final planning solutions.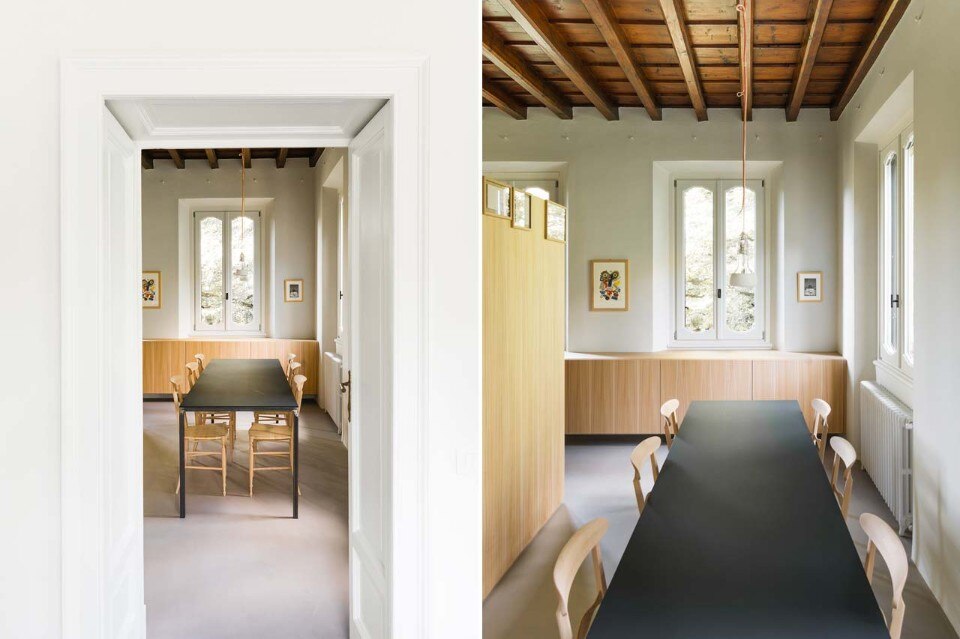 The homogeneity of the concrete floor reflects the shadows moving in a cyclically different way. They are long and intrusive in the early hours of the morning and short and marked around noon. It is a continuous surface which accompanies us in all the environments dialoguing in a complementary way with the wooden ceiling.
The windows, large and all equal, except the veranda, are distributed evenly on three sides of the house. The light enters uniformly and constantly in all the northern rooms and with large movement in the rooms placed to the east and to the south.

La casa di Andrea, Varese
Program: apartment
Architects: duearchitetti
Completion: 2015