For his graduation project Sebastiano Tonelli transform the discarded material from sandwich panels made of polyurethane and aluminum – used for the construction of air ducts – into eight different thermal containers for storage and transportation of food, taking advantage of their excellent thermal and insulating attributes.

Cutting these rigid panels into flexible sheets with a wooden finish, has led the project to a totally different context: food transportation.
The containers take shape as the panels wrap around and turn into stylish baskets, plate warmers and wine coolers. The result looks outstanding with clean minimalistic design referencing traditional Italian basketry.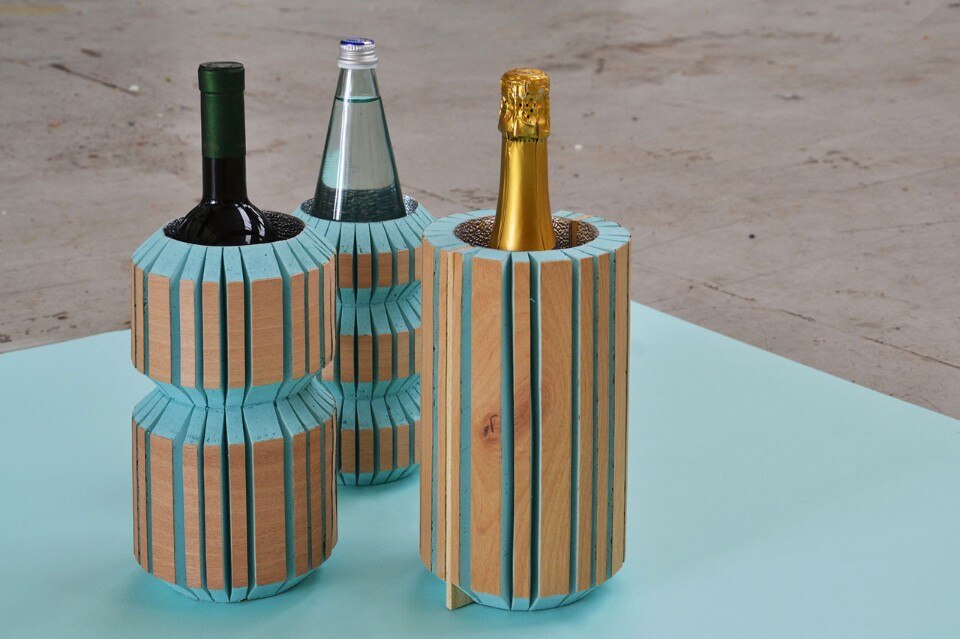 Sebastiano Tonelli, Collezione 25%
Sebastiano Tonelli, Collezione 25%
Sebastiano Tonelli, Collezione 25%
Sebastiano Tonelli, Collezione 25%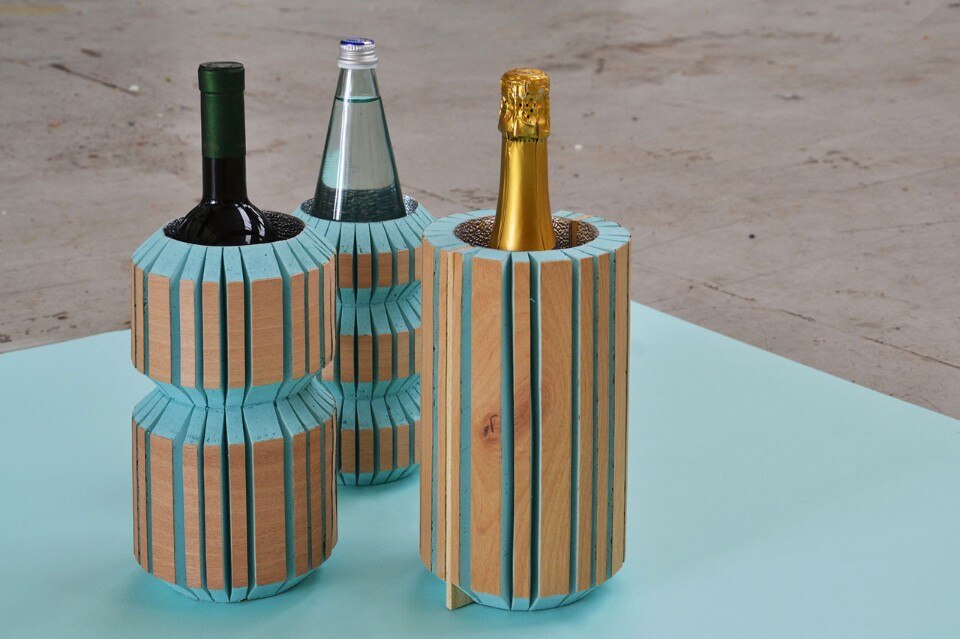 Sebastiano Tonelli, Collezione 25%
Sebastiano Tonelli, Collezione 25%
Sebastiano Tonelli, Collezione 25%
Sebastiano Tonelli, Collezione 25%