Designed by Gonçalo Campos for Wewood, Metis is a compact desk, offering a real storage solution, named after the Greek goddess that personified wisdom, cunning and prudence.
This desk helps you keep your workspace tidy and organized with three drawers, two lidded sections and one secret compartment. Metis is also prepared to conceal all device cables and wires so that the working top remains clear and uncluttered.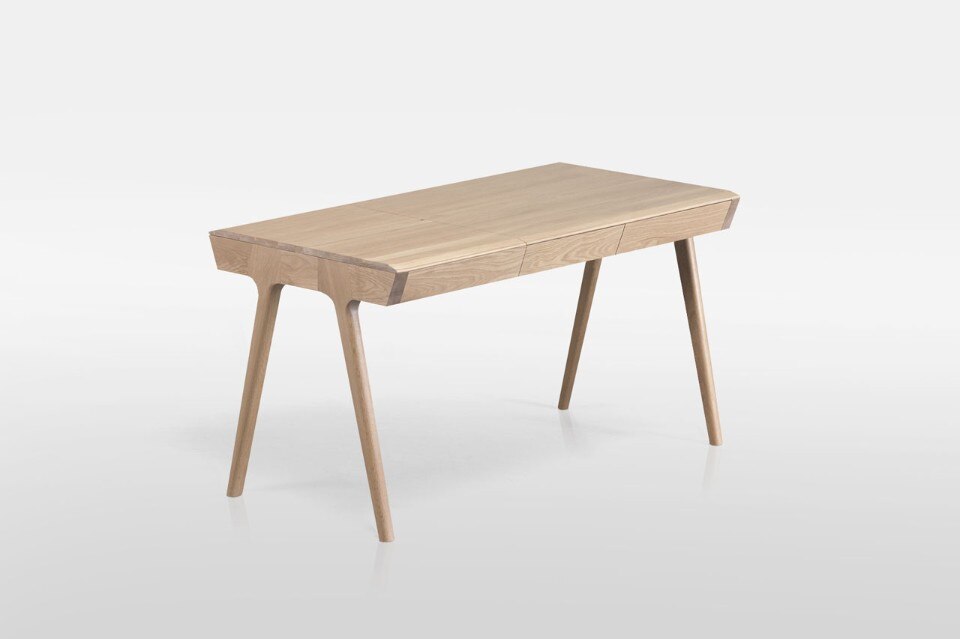 Several little details where considered in this product. From the inclined fronts that keep the drawers out of the way when seating, to the concealed string that opens a secret compartment, all carefully designed and tested to be functional and comfortable to use.