Studio Gil was commissioned by a private client to remodel, renovate, and extend a 1960s residential property originally designed by the Modernist architect, John Winter.
The project is sited in a conservation area in Primrose Hill, London Borough of Camden.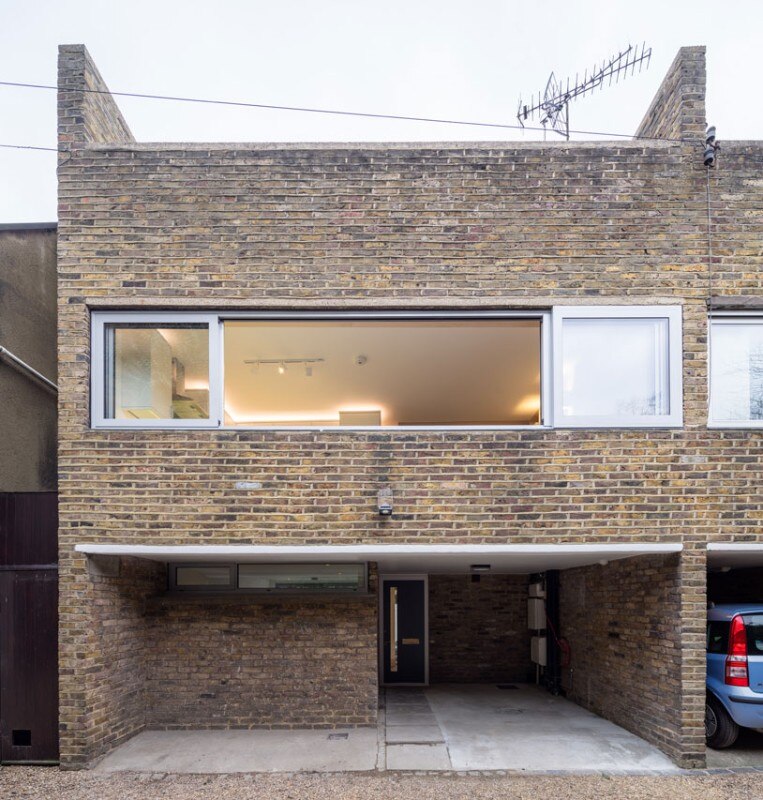 The existing internal spaces of the property were reconfigured to provide private spaces on the lower two floors and additional living space with a terrace overlooking Regent's Park on the top floor. The existing internal staircase was removed to maximise floor space, and replaced with a new extension having a new steel staircase over three floors.
The extension, clad in a pattern of white painted Marine Grade Plywood panels, was designed as a vertical circulation 'tower' to connect the three floors whilst also adjoining in a sensitive manner to the external brickwork walls of the original building. The vertical extension tower is flooded with natural light.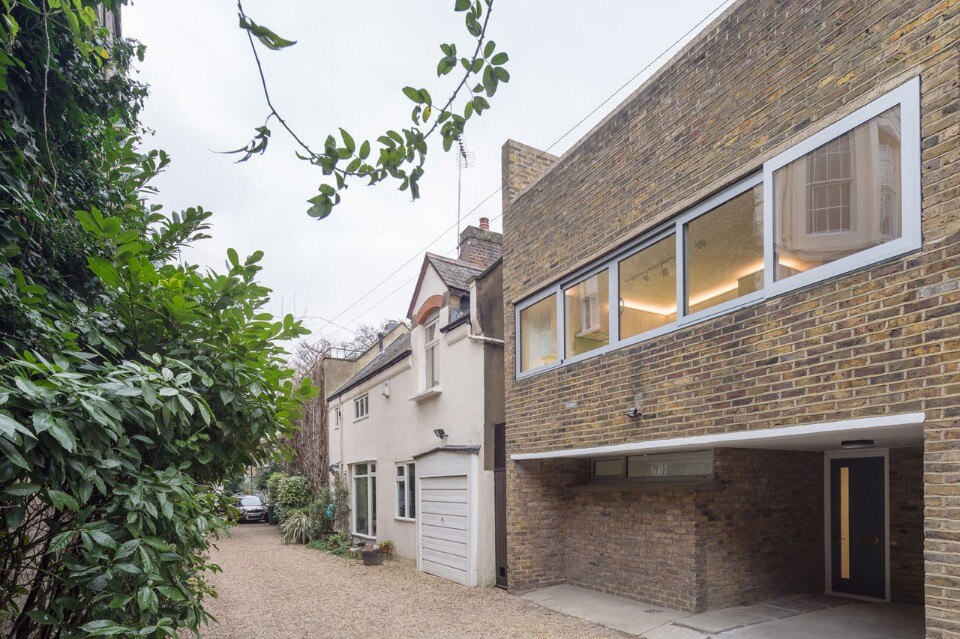 Throughout the interior a canvas of white plaster walls and ceilings are offset with a selective palette of materials comprising dark timber floors, RAL9006 painted steel and window frames, and where opportunity presented itself, the existing concrete structure of the original building was left exposed. An internal lining sleeve of Russian Birch Plywood was employed on the new tower extension and circulation spaces on the middle floor. Russian Birch Plywood was also used for all the joinery.
The internal lining sleeve pattern design was generated using a cutting sheet that would maximise the standard Birch plywood panel size of 1220mm x 2440mm thus minimising waste. The name of the project comes from the square area generated from the plywood panels (1.2 x 2.4 = 2.88).

2[point]88, London
Program : single-family house
Architects : Studio Gil
Project team : Pedro Gil, Christo Meyer, Kevin Widger
Completion : 2015