The new innovation project of Samsung Maestros Academy – the digital platform created in 2014 by Leo Burnett to preserve and pass on the craft knowledge – is a research platform for parents and teachers which gathers "big data" useful for developing effective strategies and knowledge centered around the theory of multiple intelligences.
Samsung Smart Play-Board has been developed by Pietro Rigamonti, a student of Samsung Maestros Academy master at IED and developed together with a team of scientific endorser (led by Paola Nicolini – Associate Professor in Developmental Psychology and Educational Psychology at the University of Macerata and Giuseppe Bilancioni founder of La Giocomotiva – an innovative kindergarten in Milan), the new Leo Burnett Italy's Innovation Team and the Samsung Italy's team Product & Solutions.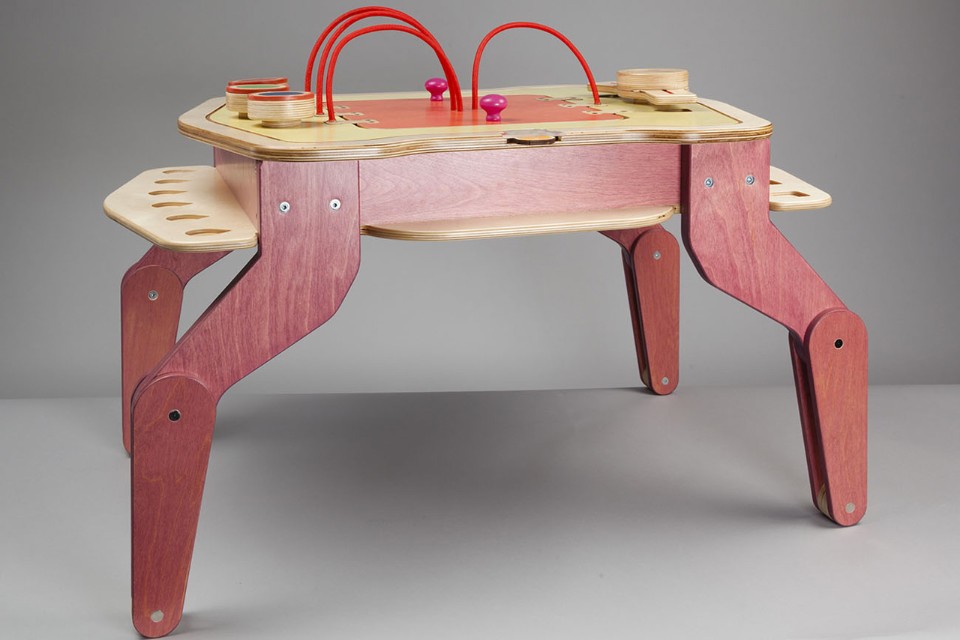 Gargner's theory of multiple intelligences says that every human being has a range of aptitudes and inclinations that are currently "flattened" by an educational system that forces children to conform to set standards. This theory is especially important if we take into consideration the fact that Italy is a country in which creativity has always been considered one of the factors of Italian success in the world, and that today access to an educational system that capitalizes on individual talent is limited to a very small number of schools.
The Samsung Play-Board could be, therefore, one of the first steps in re-launching Italian creative excellence thanks to innovative research into multiple intelligences in the public school system. Specifically, it involves a play table in wood with a number of sets of high-tech modular elements which stimulate the expression of multiple intelligences in children as they play.
The interaction of the children is traced and returned to them using easy-to-read graphics on the tablet. The app connected to it also allows parents and teachers to identify the most effective learning approaches and activities to offer children in order to make the most of their individual aptitudes while reducing their weaknesses.

Samsung Smart Play-Board
Agency: Leo Burnett
Executive Creative Director: Francesco Bozza, Alessandro Antonini
Creative Director: Christopher Jones
Copywriter: Alice Jasmine Crippa
Creative Technologist: Alice Jasmine Crippa
Art Director: Andrea Muccioli
Creative Team: Alessandro Polia, Nicoletta Zanterino
Scientific Team: Paola Nicolini, Giuseppe Bilancioni
Academic Partner: IED – Istituto Europeo di Design, The Fab Lab, Pietro Rigamonti