Inspired by the lightness and translucency of the SS15 COS collection, Arsham and Mustonen of Snarkitecture have transformed the Spazio delle Erbe into a cavern filled with natural light.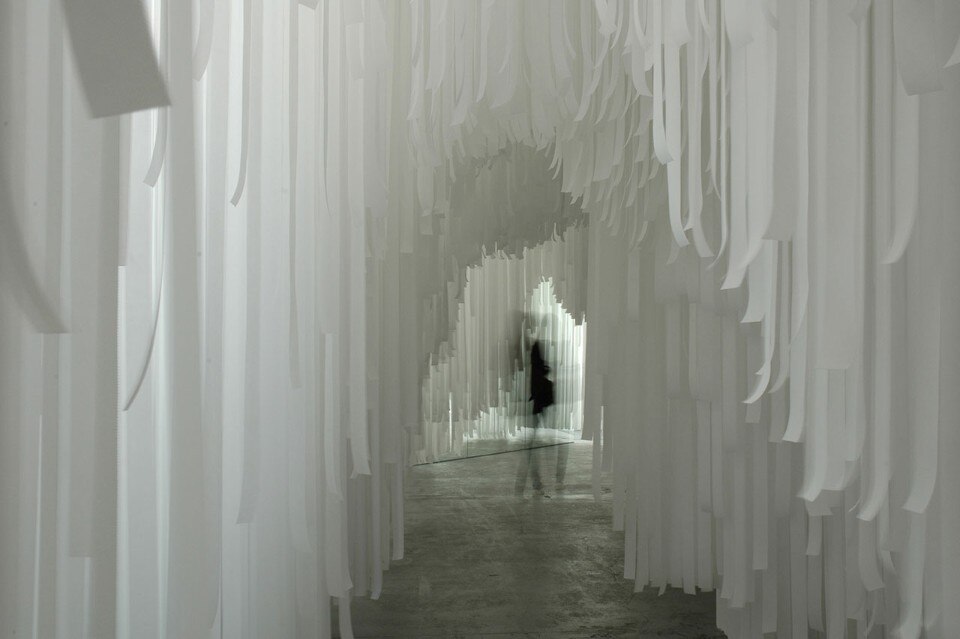 Visitors have to make their way through a few thousand strips of fabric just a few centimetres wide hanging perpendicularly from the ceiling. They are forced to engage with the fabric, the core protagonist of the installation, which clearly conveys translucence – the space is filled with natural light filtered through  the windows and strips of fabric – and soundproofing – there is a sense of entering an enveloping and padded space.
The two-dimensional strips of fabric, dropping from the ceiling in staggered rows, define and divide the 3D space as, via a subtractive process, the designers have carved out the space by cutting the strips lengthwise and removing material.


14–19 April 2015
Cos
Spazio delle Erbe
Via delle Erbe 2, Milano