Three handles which Three handles which are the result of different creative acts with unique and original features.

For Zaha Hadid it is an homage to her first residential project in New York City. Whereas for OMA/Rem Koolhas it is a process of reducing the object to its primary elements: hub and lever. For Marcel Wanders it is searching for the almost artistic alliance between crystal and metal.
But they all have a common element: the strong project that allows them to become handles of character, expressing the ability, the care and the search taken to an extreme level, which Olivari has always been developing in every object, mixing at time unprecedented materials.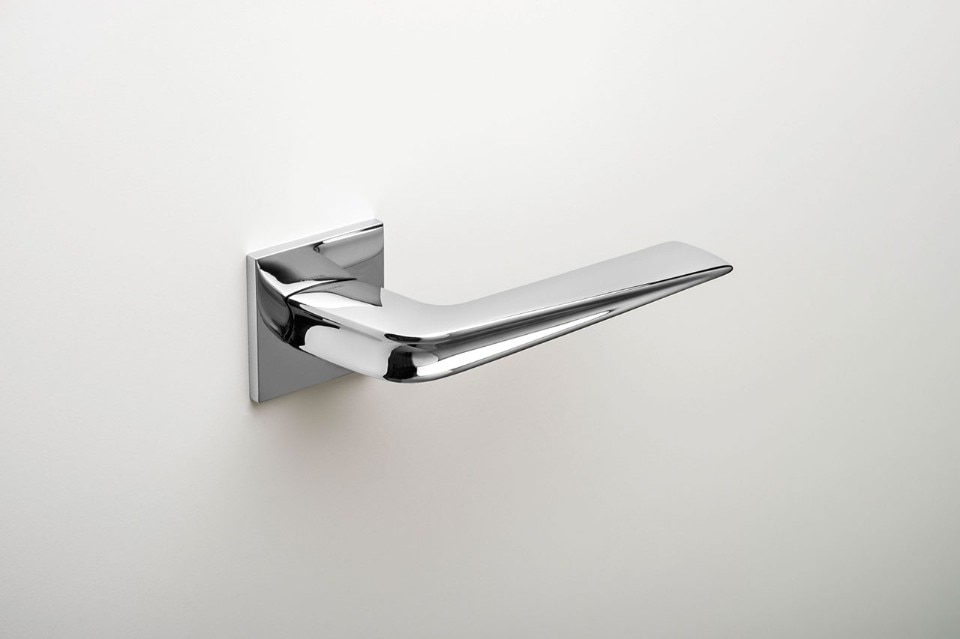 Inspired by Zaha Hadid's first project in New York City, a residential building located beside
High Line Park, the door handle is informed by the chevron pattern of the apartment
block's façade.
The design, a strong form accentuated by delicate curves, follows the same experimental framework that each of Hadid's dynamic and innovative project has been built on. Extracted from architectural elements of horizontality and symmetry of the New York building, the handle's body takes upon a powerful, curving form, which enhances the ergonomic relationship between the hand and the item, optimizing it through a series of delicate carving-out of the object's volume.
Chevron is available in three finishes: chrome, satined chrome and superanthracite satined.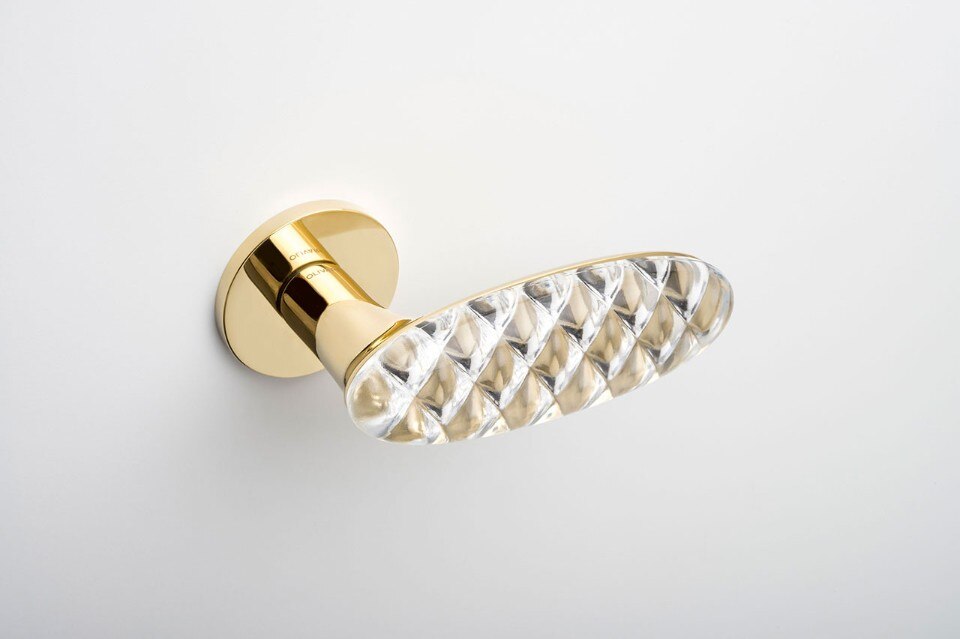 Marcel Wanders 2015 handle collection for Olivari expands the company's 100 years of accumulated history and artisanal wisdom.
The new Crystal collection offers a dazzling continuation of the combination of minimalism and classicism evoked by the Dolce Vita (2014) handle. The new Crystal handle is divided into one half brass and one half of crystal glass. This allows a glimpse of the decoration on the brass behind the crystal. It is the precious jewel of the door. A gem to hold that grants passage into an awaiting interior full of surprises.
Crystal is a decorative and elegant touch that redefines the very image of a door.
The Crystal collection is available in three finishes: chrome, supergold and superanthracite satined finish. The crystal is also available in three different styles, namely a smooth Gem cut, a Royal and classic Diamond cut.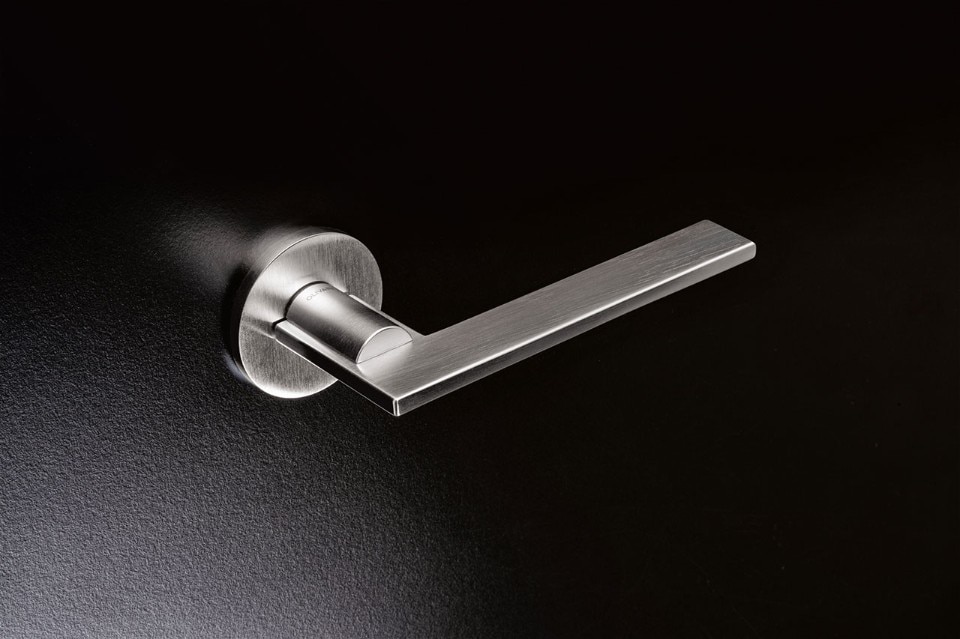 Open is the result of a process of reducing the handle to the primary functional components: the hub and the lever.
 This modular separation results in two independent elements that join mechanically to generate multiple combinations of metals and finishes.
Open resembles a mechanical tool: the simplicity of its "formal grip" enhances the quality of the metal, and lends itself to further variations: punctures and subtractions open new possibilities for everyday use.
Open is available in three finishes: chrome, satined chrome, superinox satined and superanthracite satined.

14–19 April 2015
Olivari
Salone del Mobile
Fiera di Rho
Hall 16 / D49