Eiger and Titlis are contemporary makeovers of the traditional standard wall lamp.
Eiger is made from a special oval-section aluminum tube, with a grooved inner surface that modulates and reacts to the light, creating a pleasing effect of movement and 'breaking up' the continuity of the surface. The inside of the lamp is white to functionally maximize the beam of light while the outside is available in either deep blue or coffee brown.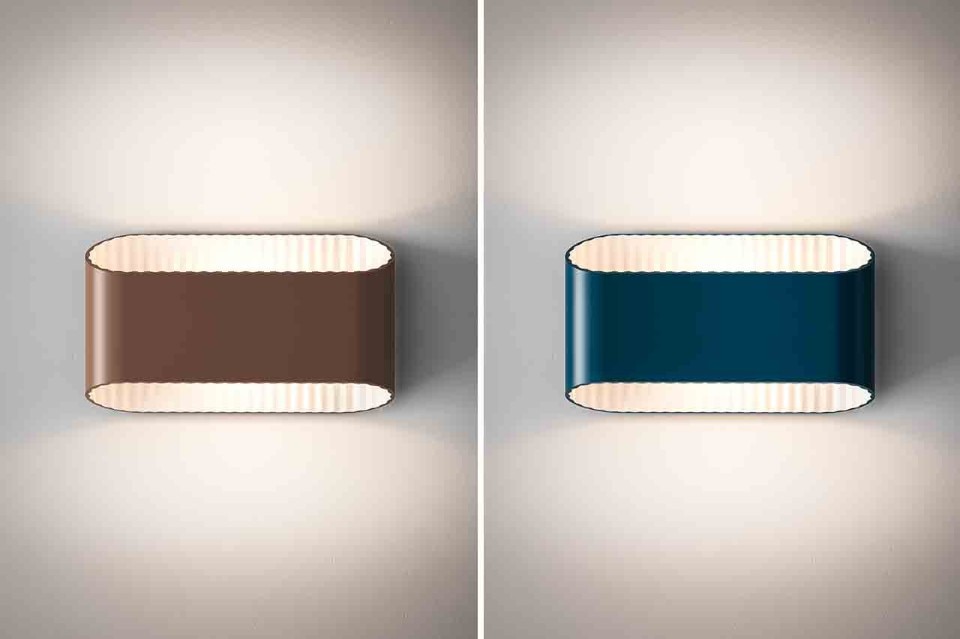 The warmth of pottery is what characterizes Titlis, its frontal screen effectively and discretely covering the LED light source, which shine both upwards and downwards. The ceramic front part, which comes in two shades of grey, has the characteristic textured grooves that accentuate its horizontal aspect, creating movement on the surface while the fine glossy finish of the ceramic glaze emphasizes its double curve.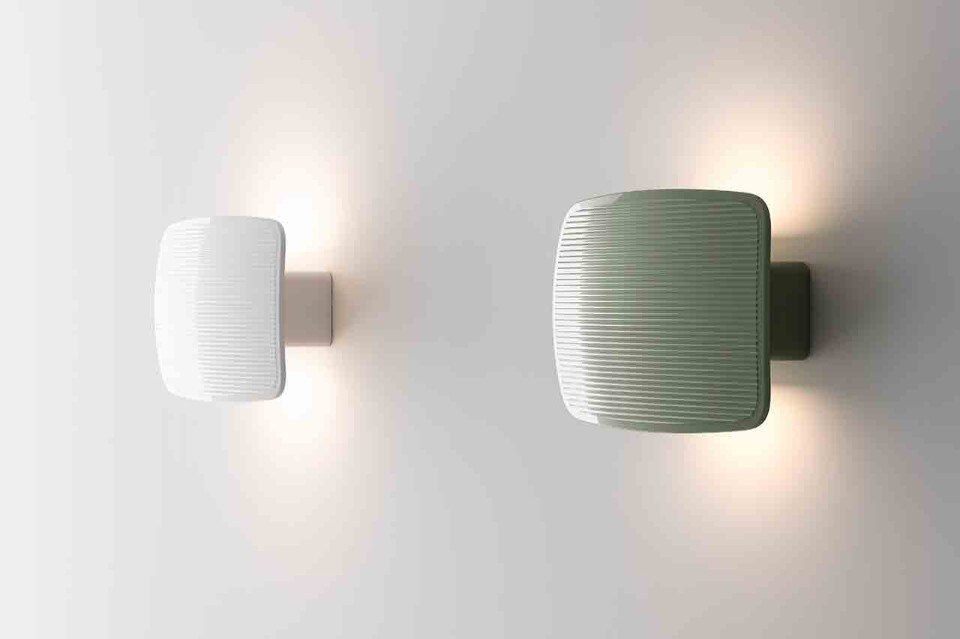 Shaped like a small curved lunar disc, IO is a wall lamp designed for LED light sources.
Thanks to its dual-axis rotation frame, it has the distinguishing feature rotating on both longitudinal and transverse axes, for total light management. IO is easy to handle and adjust thanks to its size, the Up/Down movement on the external diffuser widens and narrows the ray of light.
Like a satellite with the planet around which it orbits, the IO lamp appears almost suspended, very close to the wall yet never touching it, positioned at a distance that allows the light to gently caress the wall in an intimate wall-washing effect.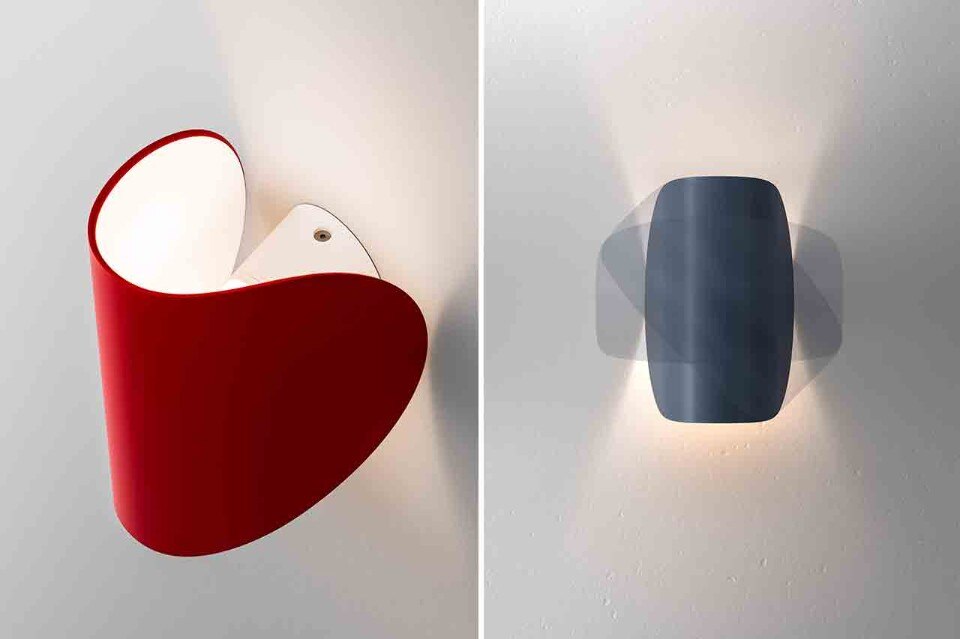 14–19 aprile 2015
FontanaArte
corso Monforte 13, Milano