"Free Pixel is based on the fact that LEDs are getting smaller", says Carlo Ratti on the subject of a lighting system he has designed for Artemide with Matthew Claudel.
LEDs are tiny, low-consumption emitters that can generate electricity and light. That is where the idea of turning them into pixels comes from, and what is more into "free pixels." "Tiny dots of light that we can position wherever we like to create the desired result", continues the architect and engineer with design studios in Turin, Boston and London and director of the SENSEable City Lab at MIT in Boston.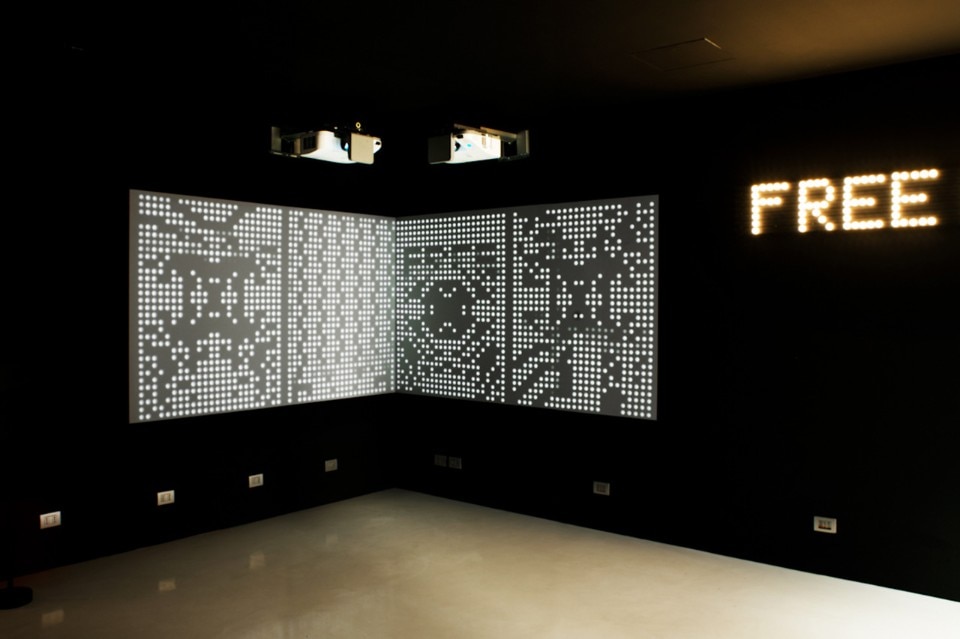 LED plus pixel creates a "free pixel" that is unrestricted and distributed at will in a space to create a dynamic, independent and mobile ecosystem. You can, for example, have magnetic ones that are applied (on) and removed (off).
"It's a bit like printing light", explains Ratti. At this point, the robotic arm displayed in the window of the Via Manzoni showroom comes into play. The future? "You might go into an Artemide shop and come out with a canvas of printed light. Going beyond the binary (on, off) code of incandescent bulbs, Free Pixel could be regulated with digital systems that modulate intensity, position and colour. There could be 3D displays, sprayed and diffused in the air."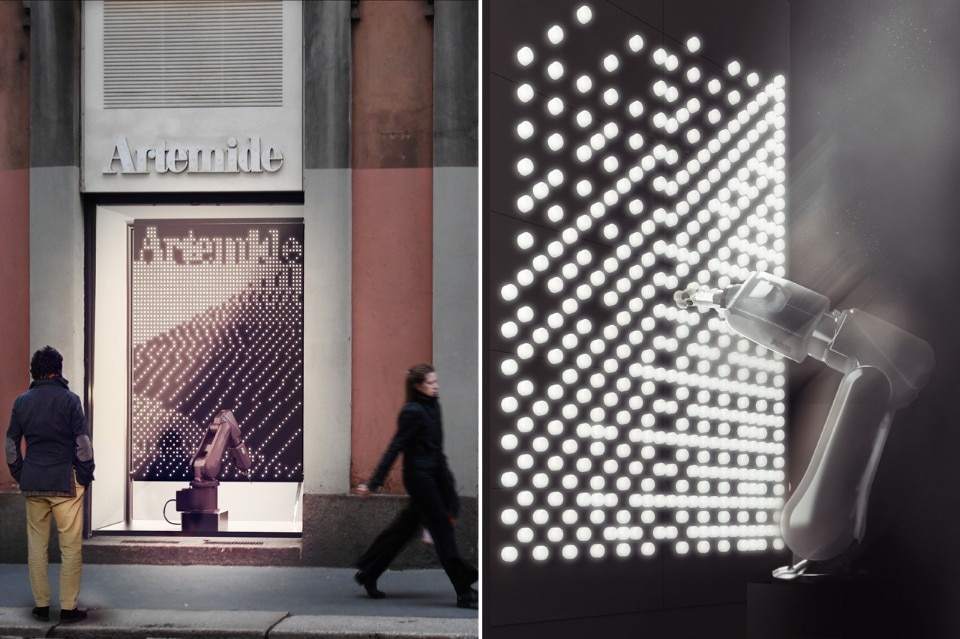 Free Pixel
Design : Carlo Ratti with Matthew Claudel

April 14–19, 2015
Artemide
corso Monforte 9, Milano