Create a genuine business, where the protagonists are core products: bread and coffee.
Enhance an honest and simple image of respect for tradition, craftsmanship and dedication of a well-crafted product. Under these assumptions were designed the brand and the retail unit. 
The space should have a dual function: bread sale and coffee shop. At the entrance you can find a large cement block with a first area destined to exhibition and sale of bread, pastries, cakes, etc. Brand values are transmitted by austere and simple materials like a concrete counter, pine drawers for bread or tiles that evoke traditional kitchens. The next area of the bar is for cafes and tables services. Large windows reinforce the friendly and transparent business spirit.
The decoration in the part of the establishment with tables is made with homely materials and finishes. On the back of the room a long continuous bench (made of industrial wooden pallets and several cushions) and 4 tables provide great versatility when clients need to adapt the distribution.
A relaxing and homely environment to enjoy the products, which would promote the gatherings with intimate and cozy corners, to enjoy a good coffee and the best traditional bread in an atmosphere of honest and homely spirit.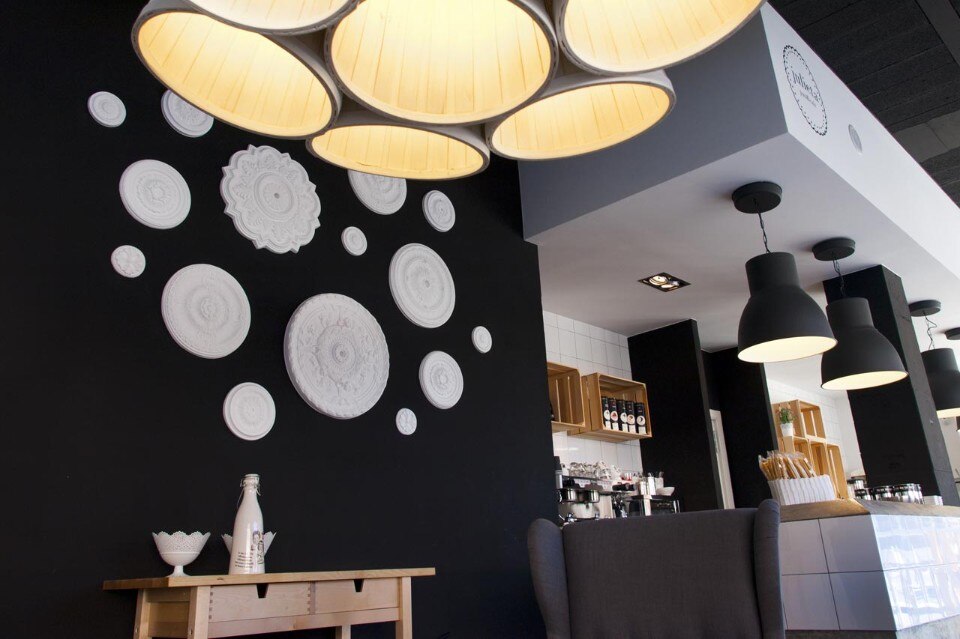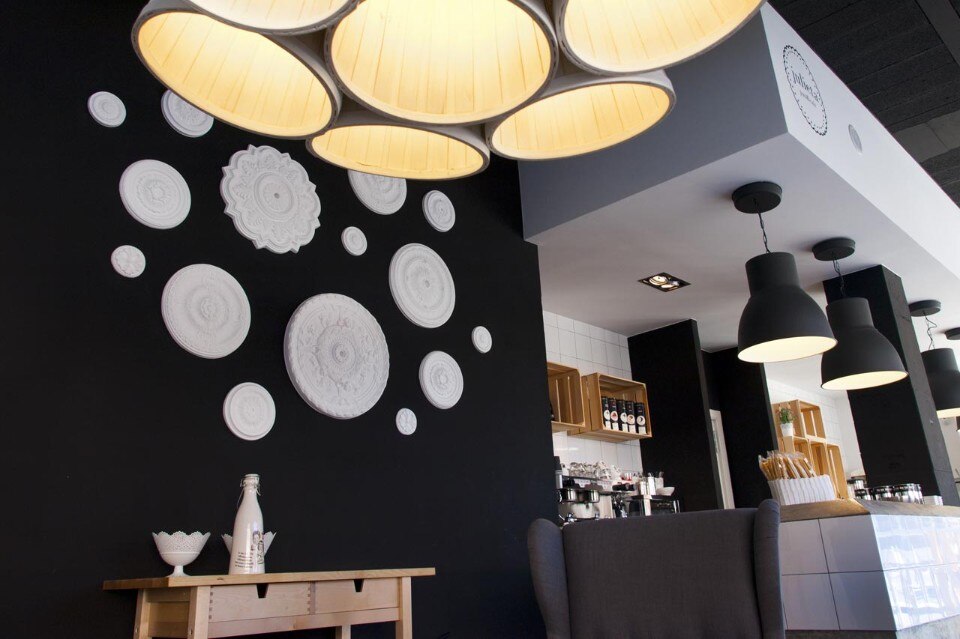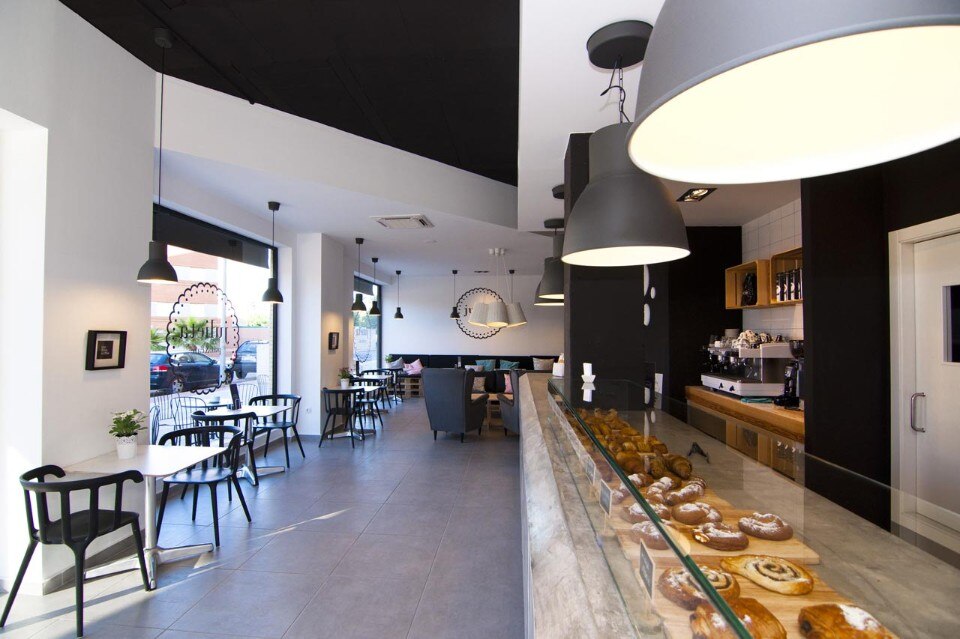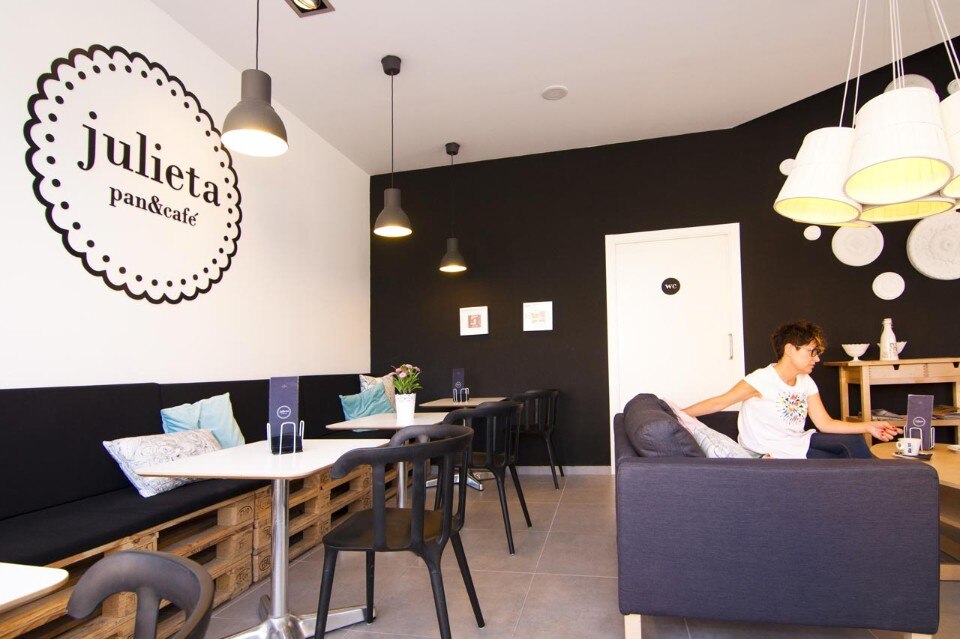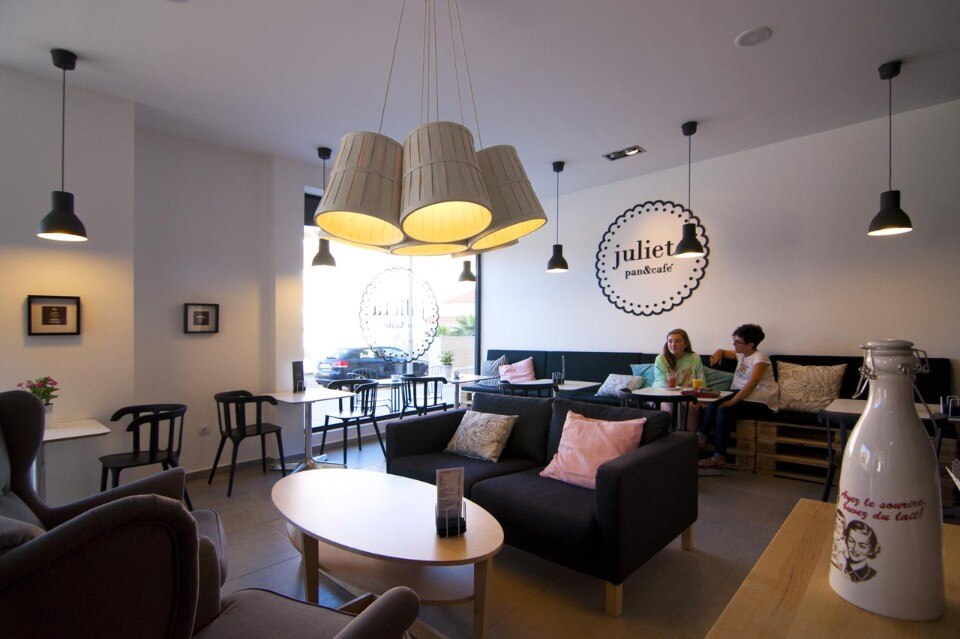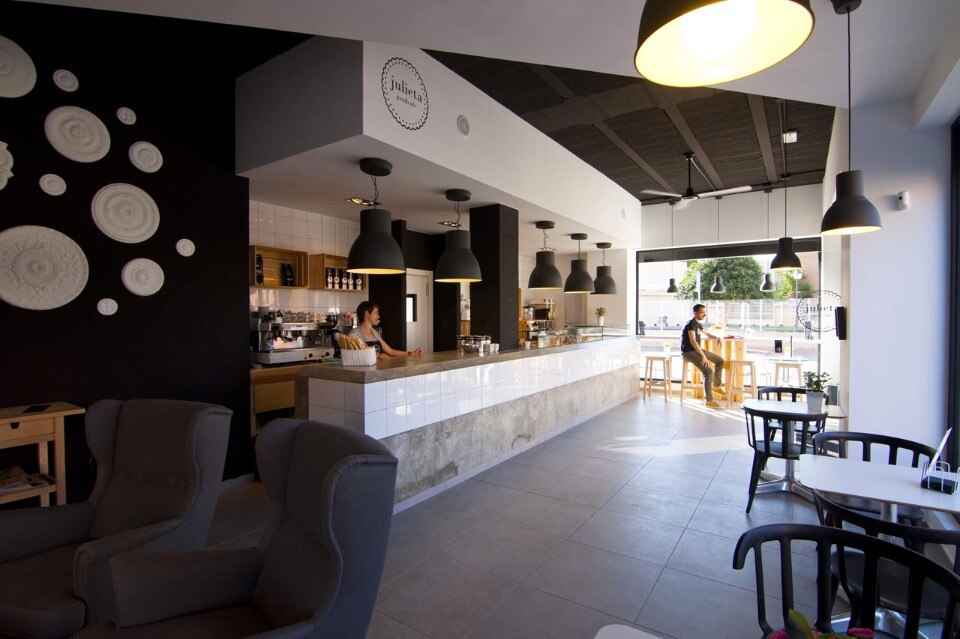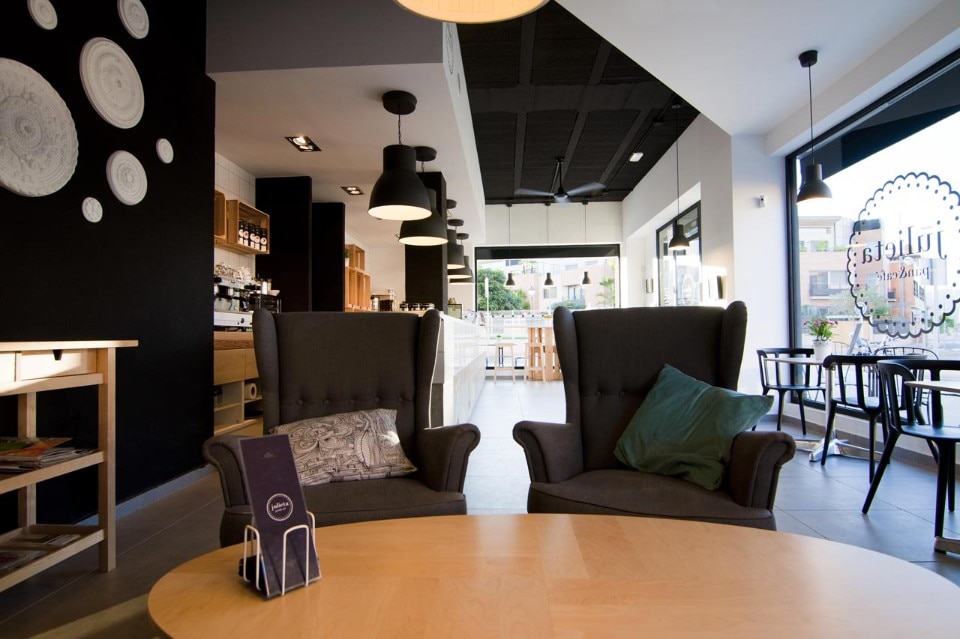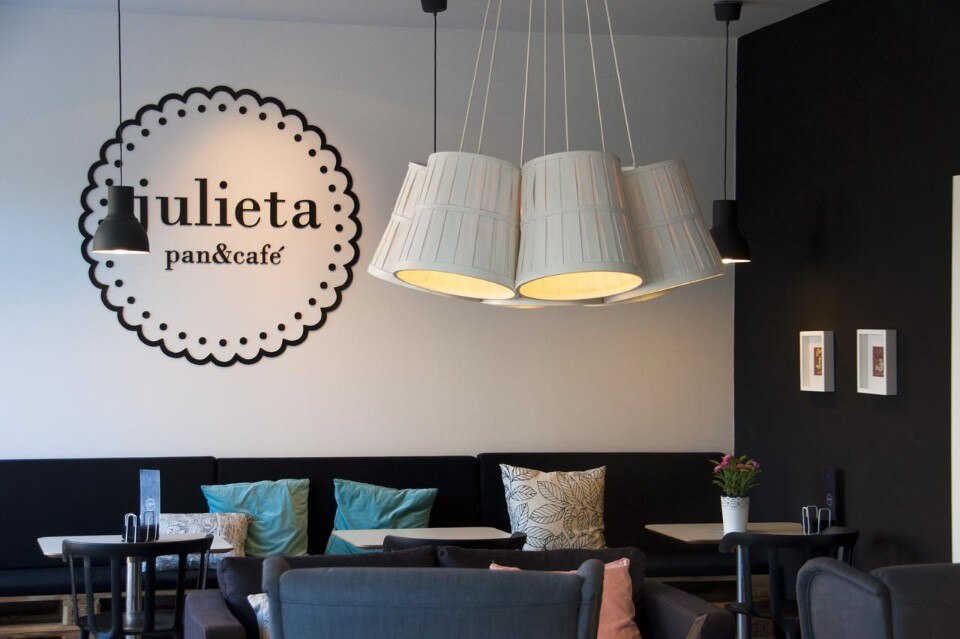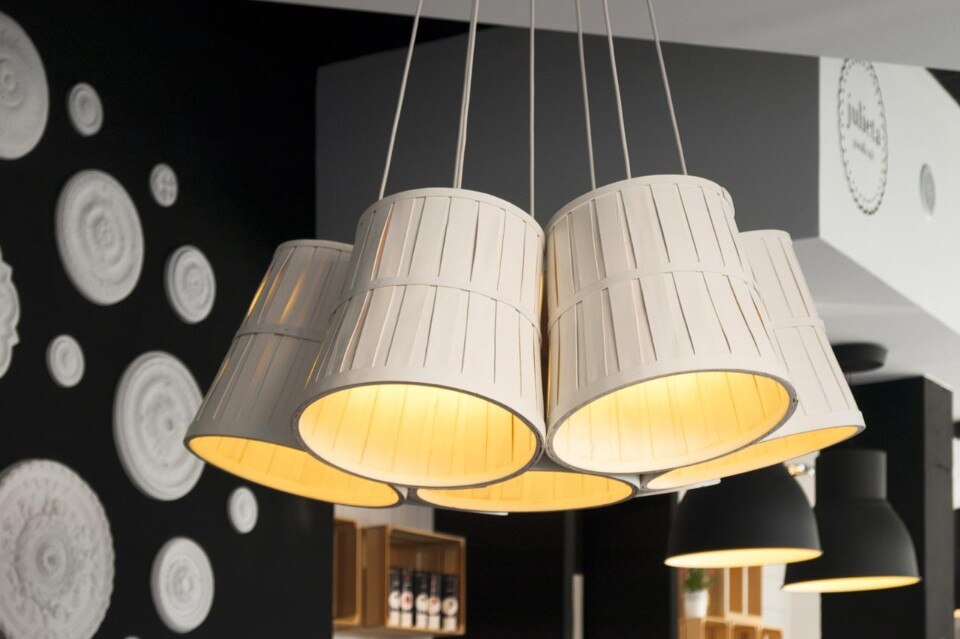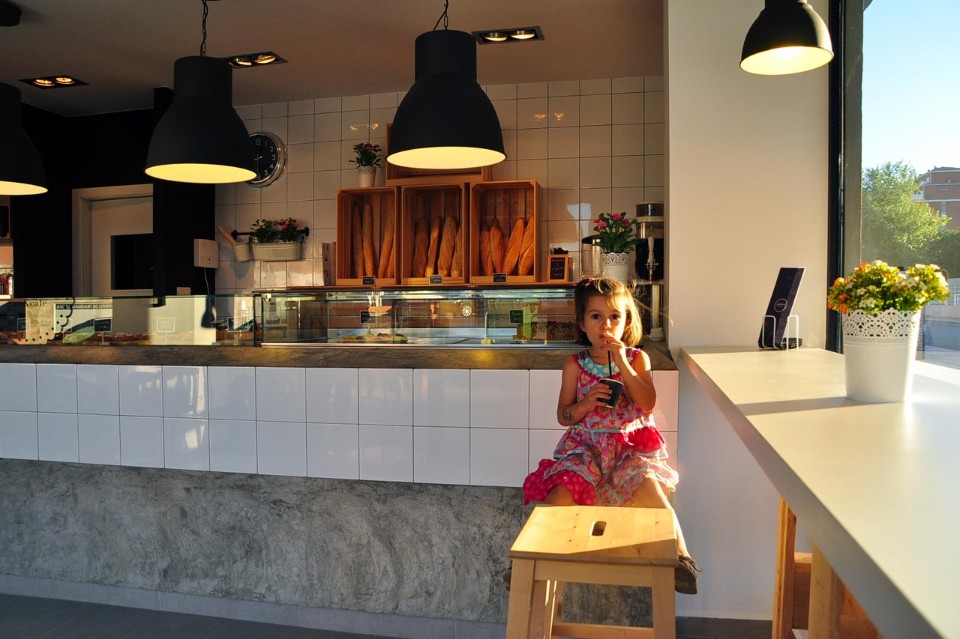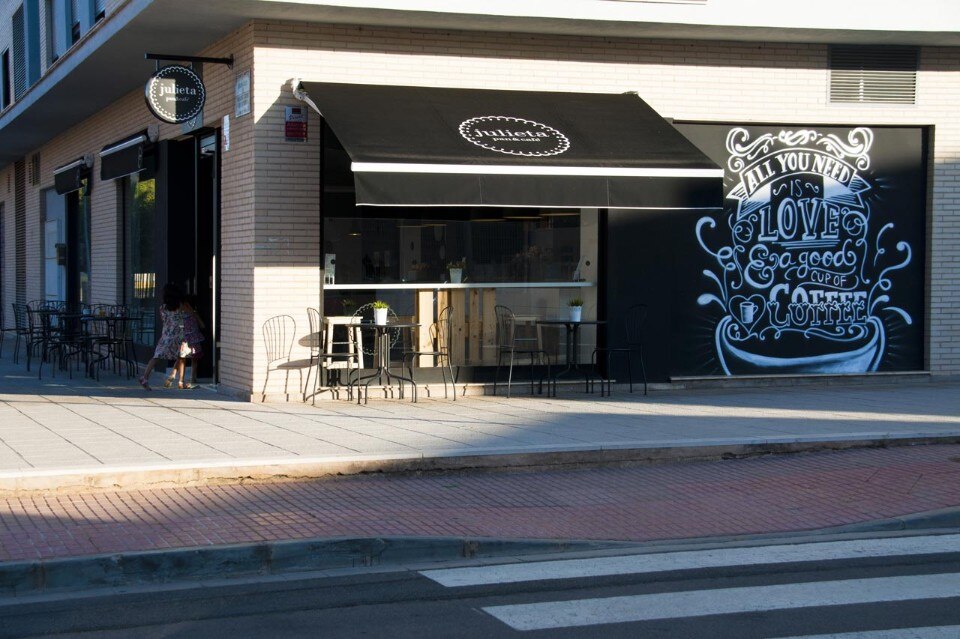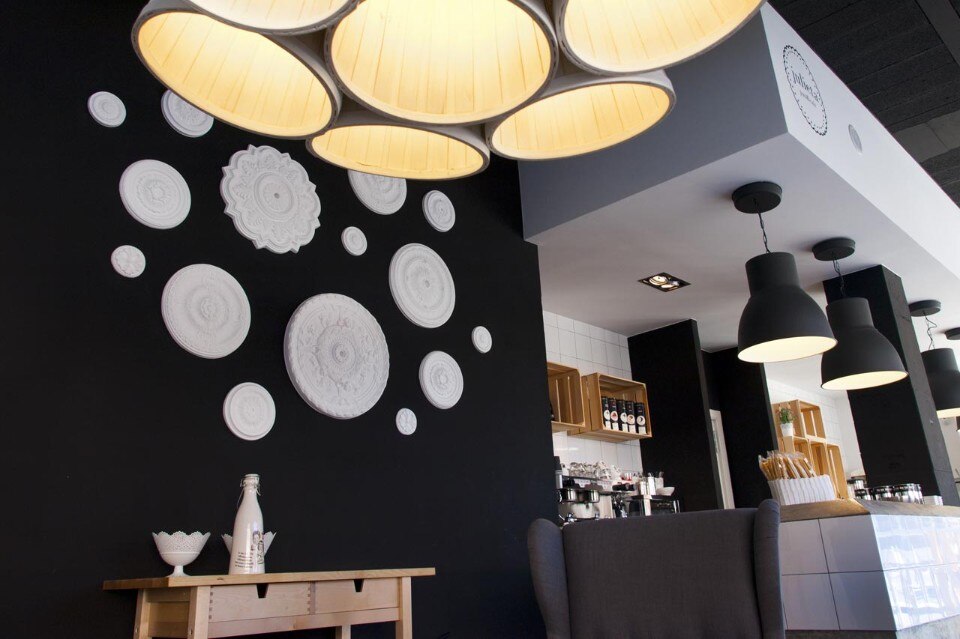 Estudio Vitale, Julieta, Pan & Café, Castellón de la Plana, Spain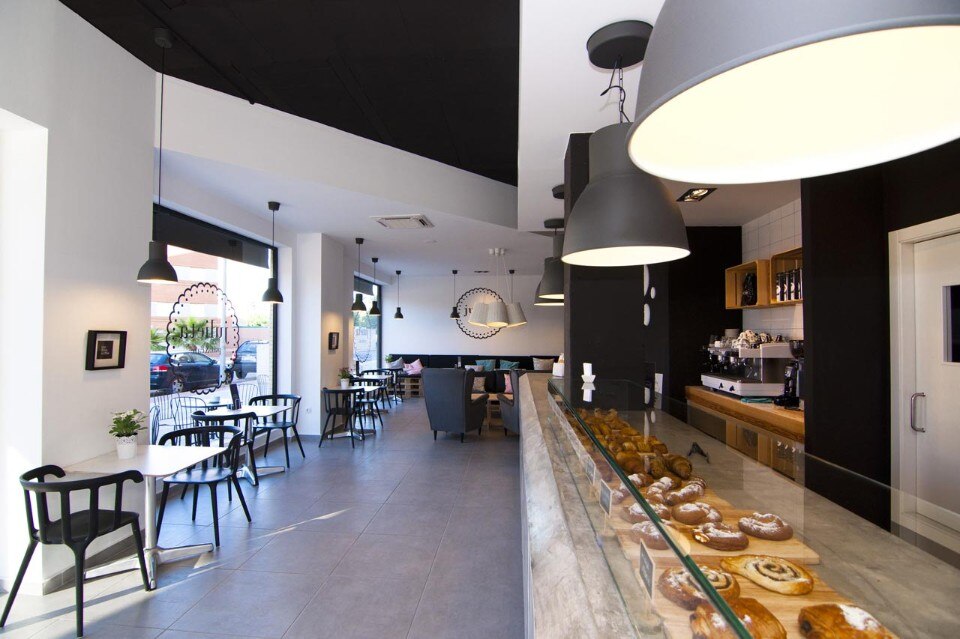 Estudio Vitale, Julieta, Pan & Café, Castellón de la Plana, Spain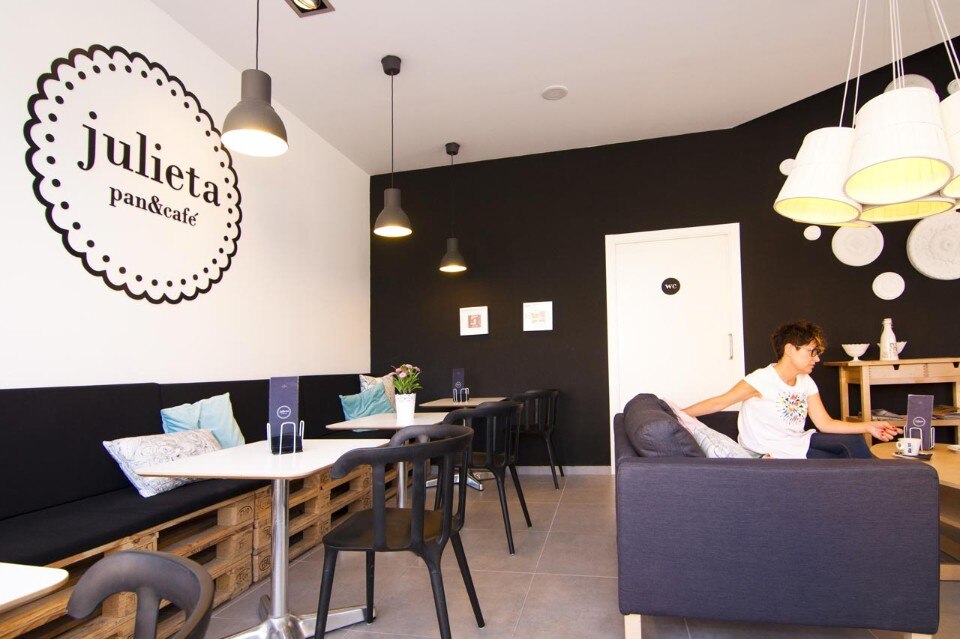 Estudio Vitale, Julieta, Pan & Café, Castellón de la Plana, Spain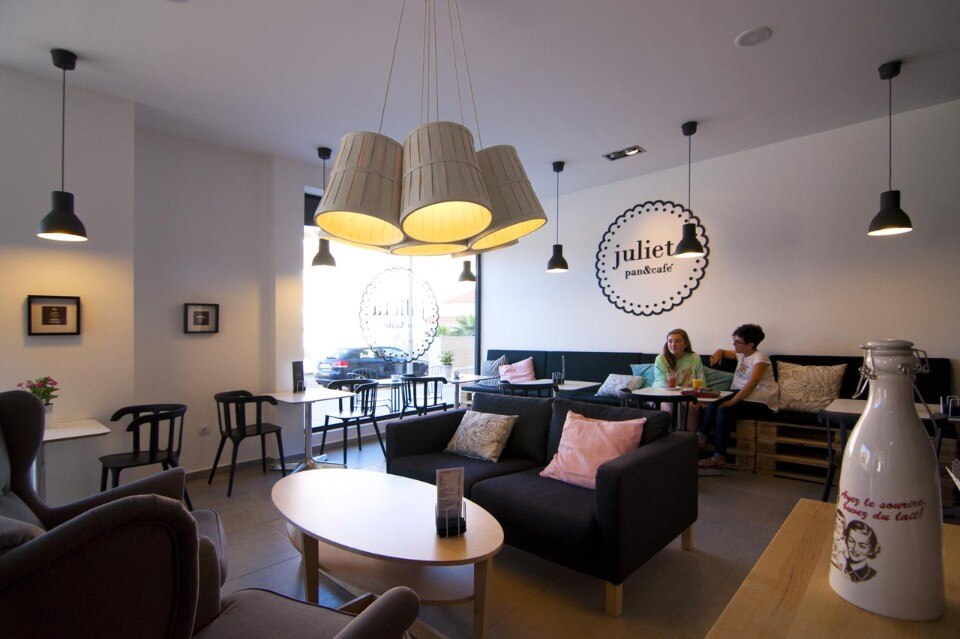 Estudio Vitale, Julieta, Pan & Café, Castellón de la Plana, Spain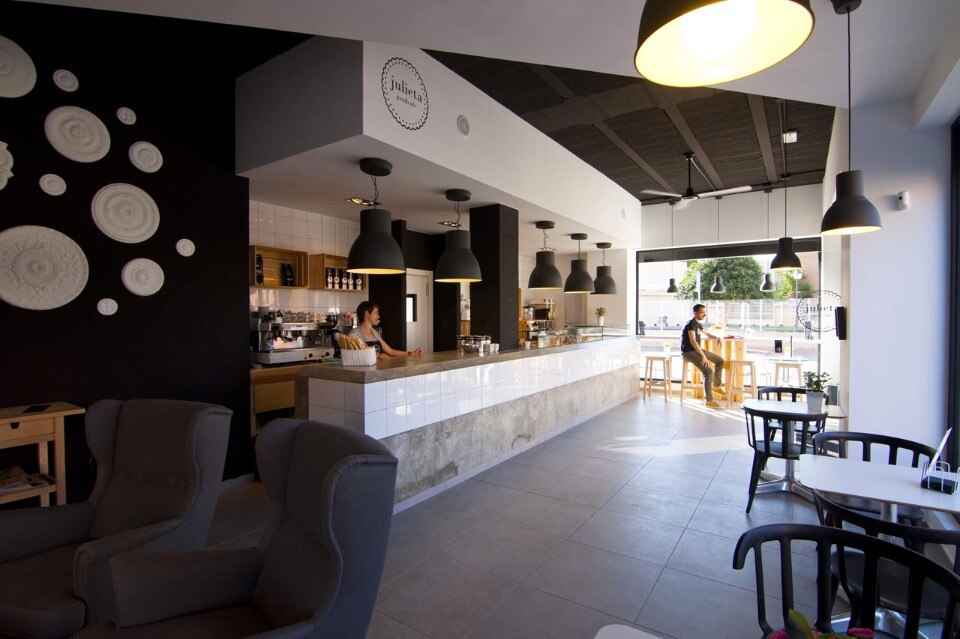 Estudio Vitale, Julieta, Pan & Café, Castellón de la Plana, Spain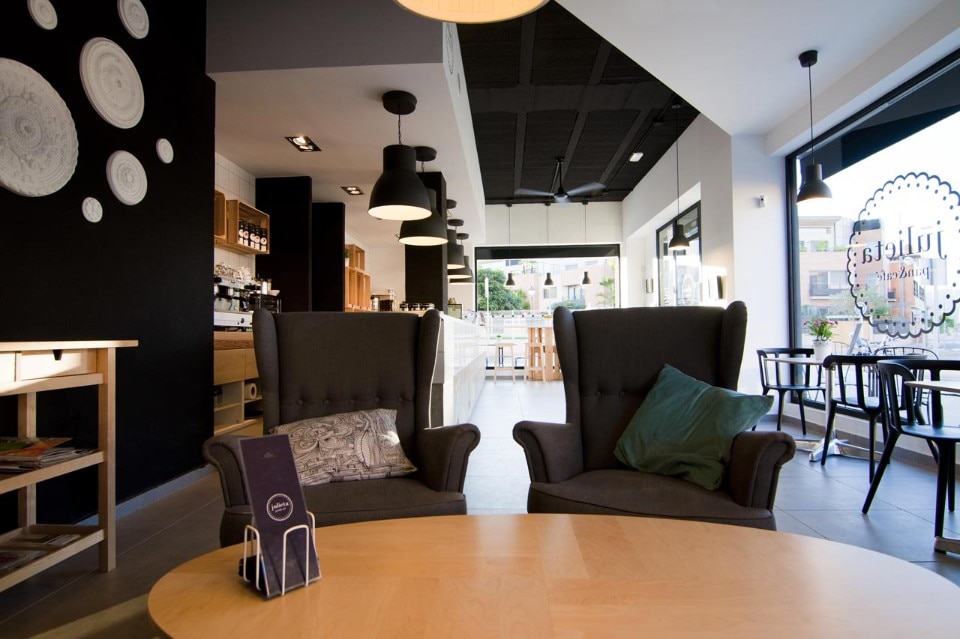 Estudio Vitale, Julieta, Pan & Café, Castellón de la Plana, Spain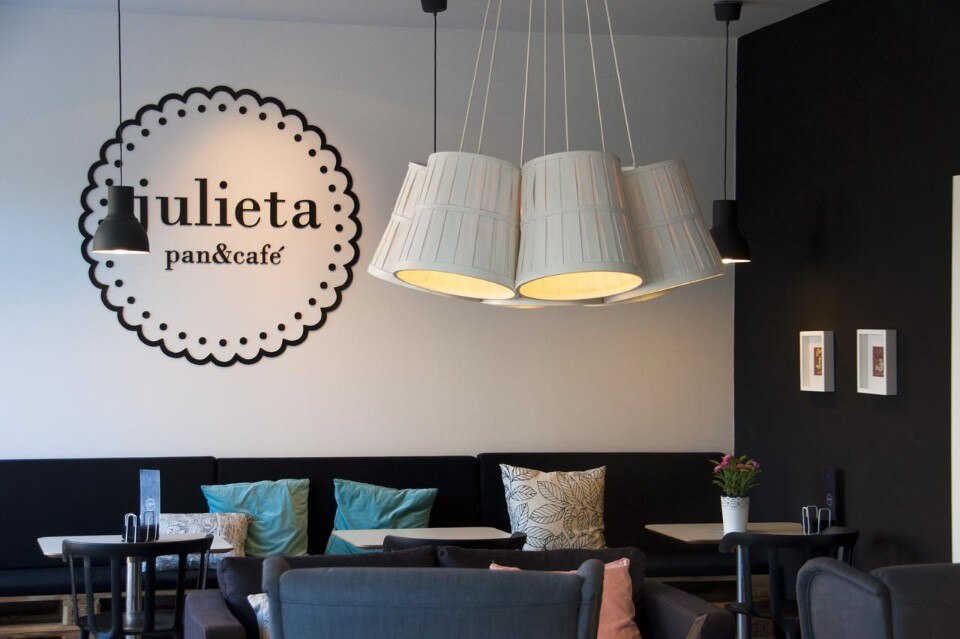 Estudio Vitale, Julieta, Pan & Café, Castellón de la Plana, Spain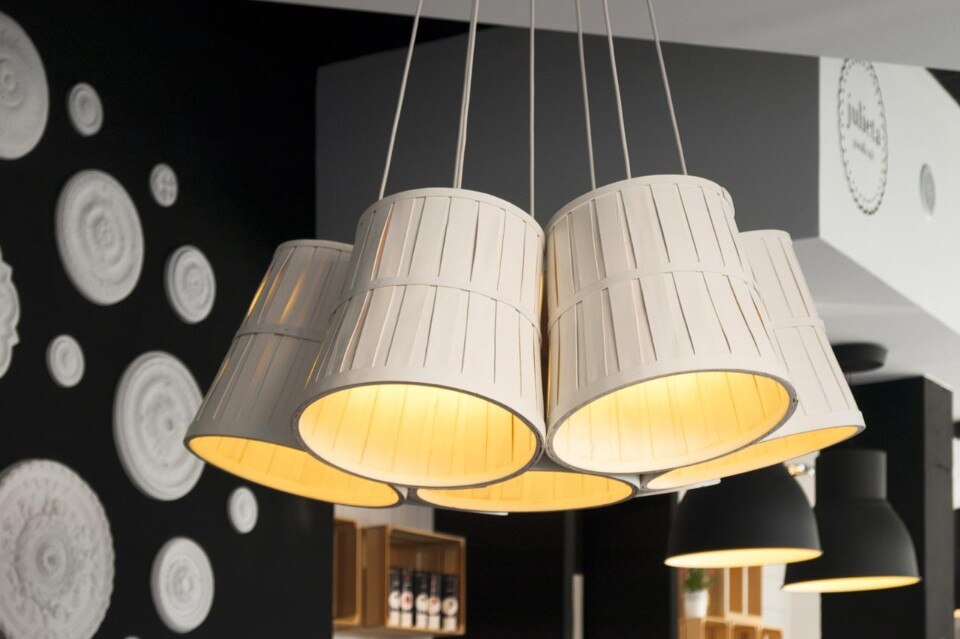 Estudio Vitale, Julieta, Pan & Café, Castellón de la Plana, Spain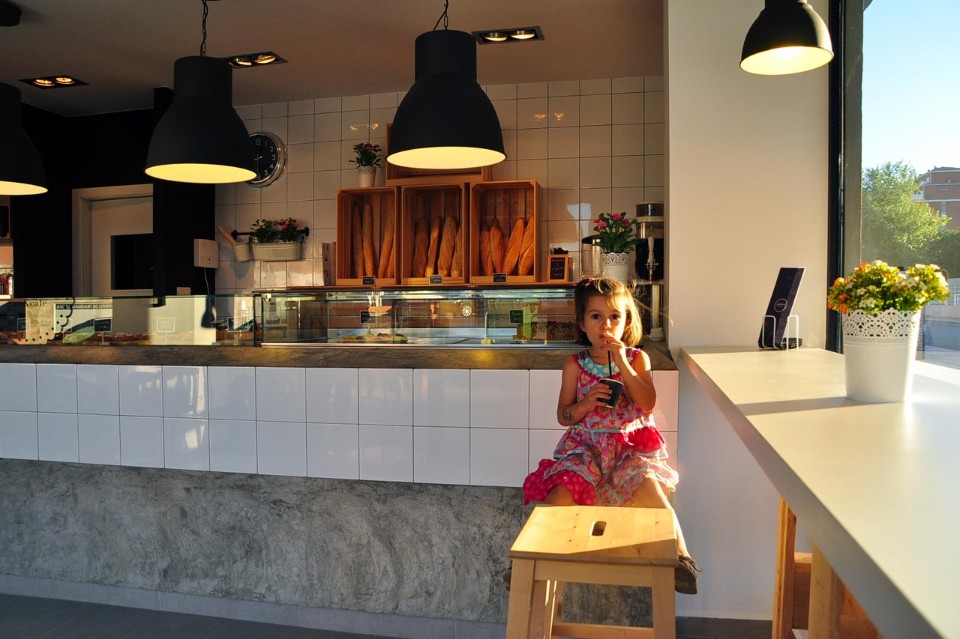 Estudio Vitale, Julieta, Pan & Café, Castellón de la Plana, Spain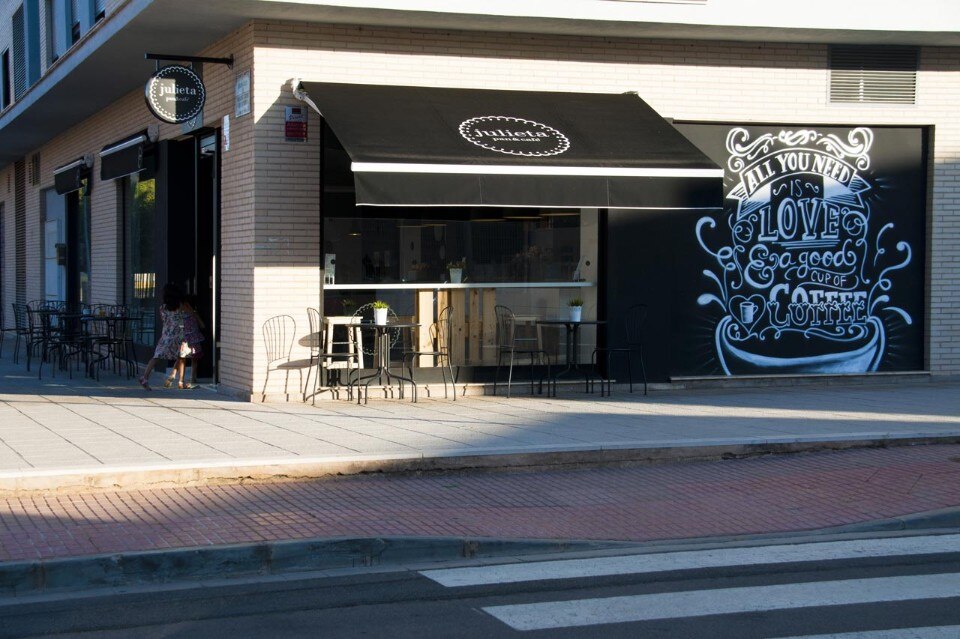 Estudio Vitale, Julieta, Pan & Café, Castellón de la Plana, Spain

Julieta, Pan & Café, Castellón de la Plana, Spain
Interior designer: Estudio Vitale
Area: 100 sqm
Completion: 2014