The hostel found its home in the former tabling office of 'Dagblad Vooruit' (Socialist newspaper) in the Sint-Pietersnieuwstraat 128 in Ghent (Belgium).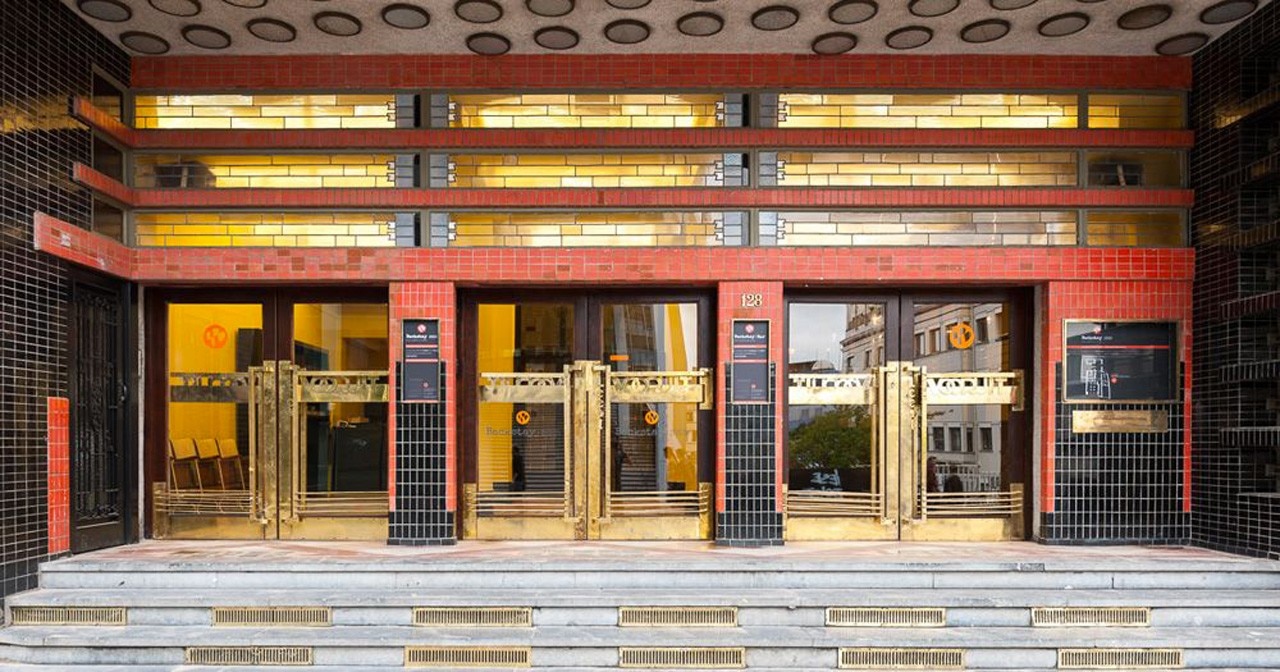 These premises dating from 1930, with their striking frosted glass eclectic front designed by architect Brunfaut, are a protected monument. After the 'Dagblad Vooruit' stopped its activities, the premises were in the eighties modified into the cultural house "Backstage" and until today it is still known to most people under this name. The neighbouring premises on the right side, with shop front, housed in the old days the pub 'Hof van Beroep'. These premises were also integrated in the project. In 2013 a license was delivered to modify the monument into a hostel with 108 beds.
The hostel is located in the middle of the university nucleus of the city, opposite the renowned art centre Vooruit and just minutes away from the historic city centre.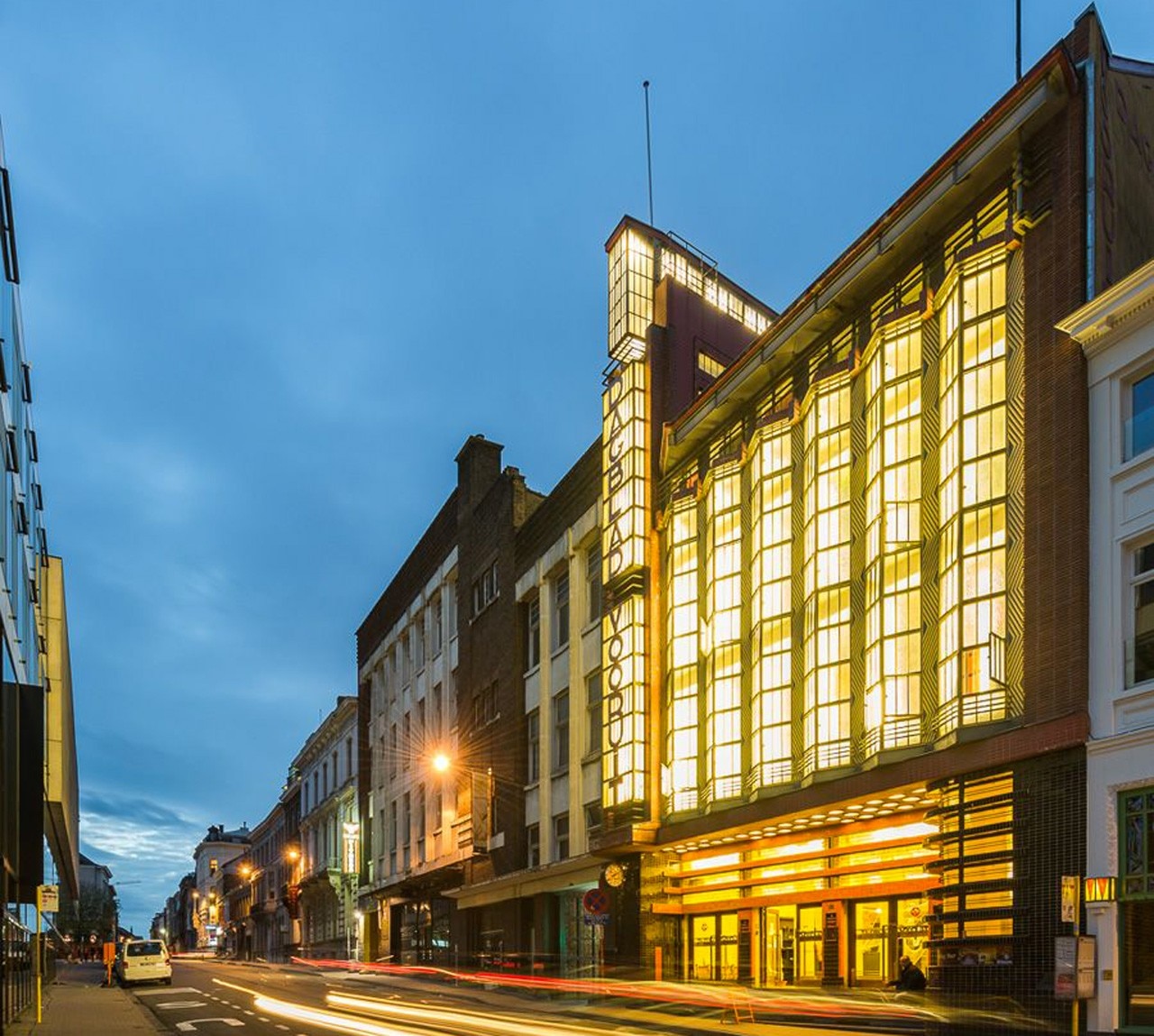 The renovation works took a little less than one year. The entire renovation was done in a positive understanding with the urban planning commission and in particular with the department of Monuments' Conservation.

Respecting the past of the building, an original total concept was developed for the interior, the design and even the atmosphere. Apart from the added value of the historic architecture of the premises the hostel aims to be trendy and international in a vibrant city of culture.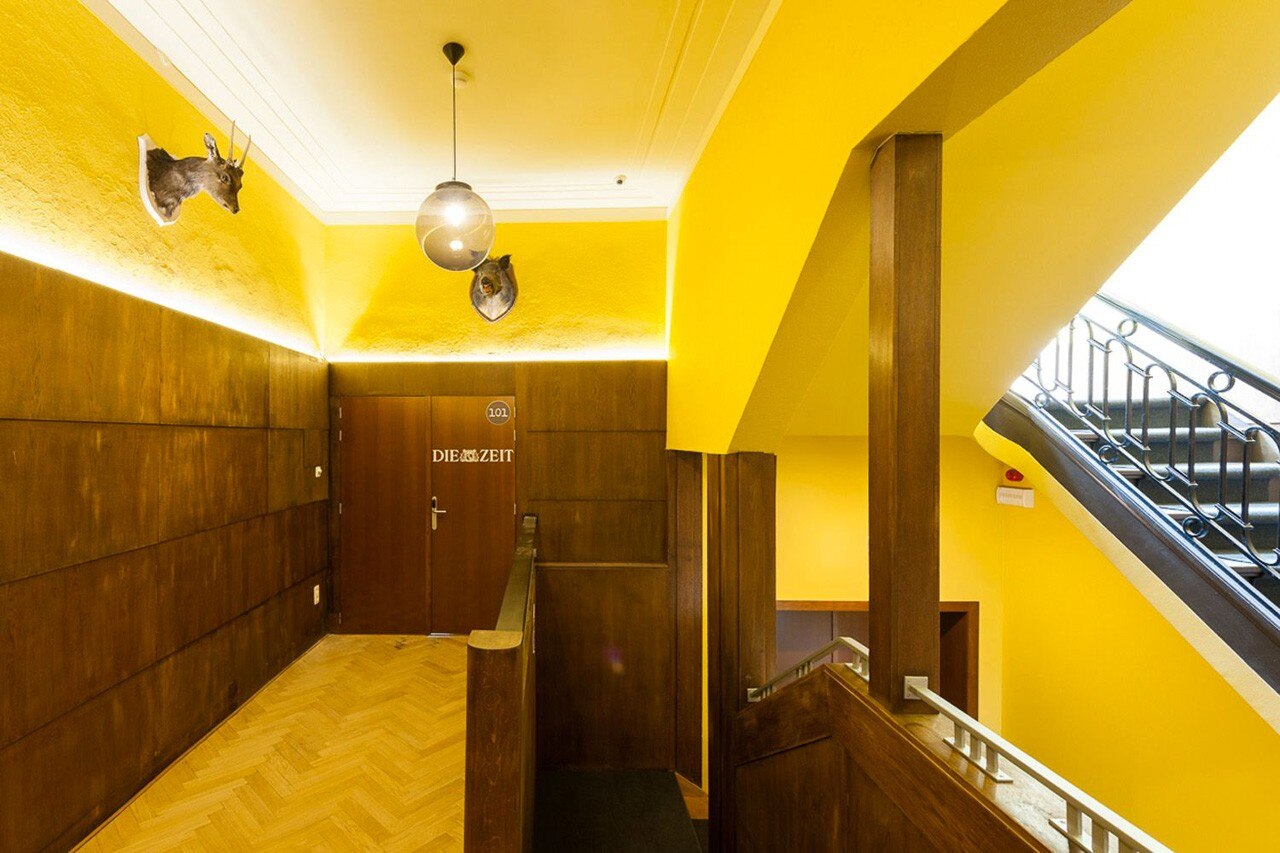 All furniture has been tailor-made. Through the opaque windows of the facade a soft-filtered light enters the sleeping quarters. At night the entire glass front bathes in light. This nightly image of the building is without ado unique.
All dorms rooms and bedrooms are named after famous, international newspapers (Le Monde, The New York Times, Die Zeit, El País, La Stampa, The Guardian, etc.).
The renovation works were very intensive and a number of setbacks – characteristic for such renovations – had to be overcome.
The ground-floor bar is open to travellers, Ghent residents and accidental visitors alike. The bar furniture was upholstered with hundreds of wooden typesetting letters from the collection of printing house Strobbe (Izegem). Colourful globes illuminate the bar in a playful winky way. The plain but contemporary design of the new bar modestly serves the adjoining protected monumental spaces.
The lobby, bar, breakfast room and the terrace integrate seamlessly in each other.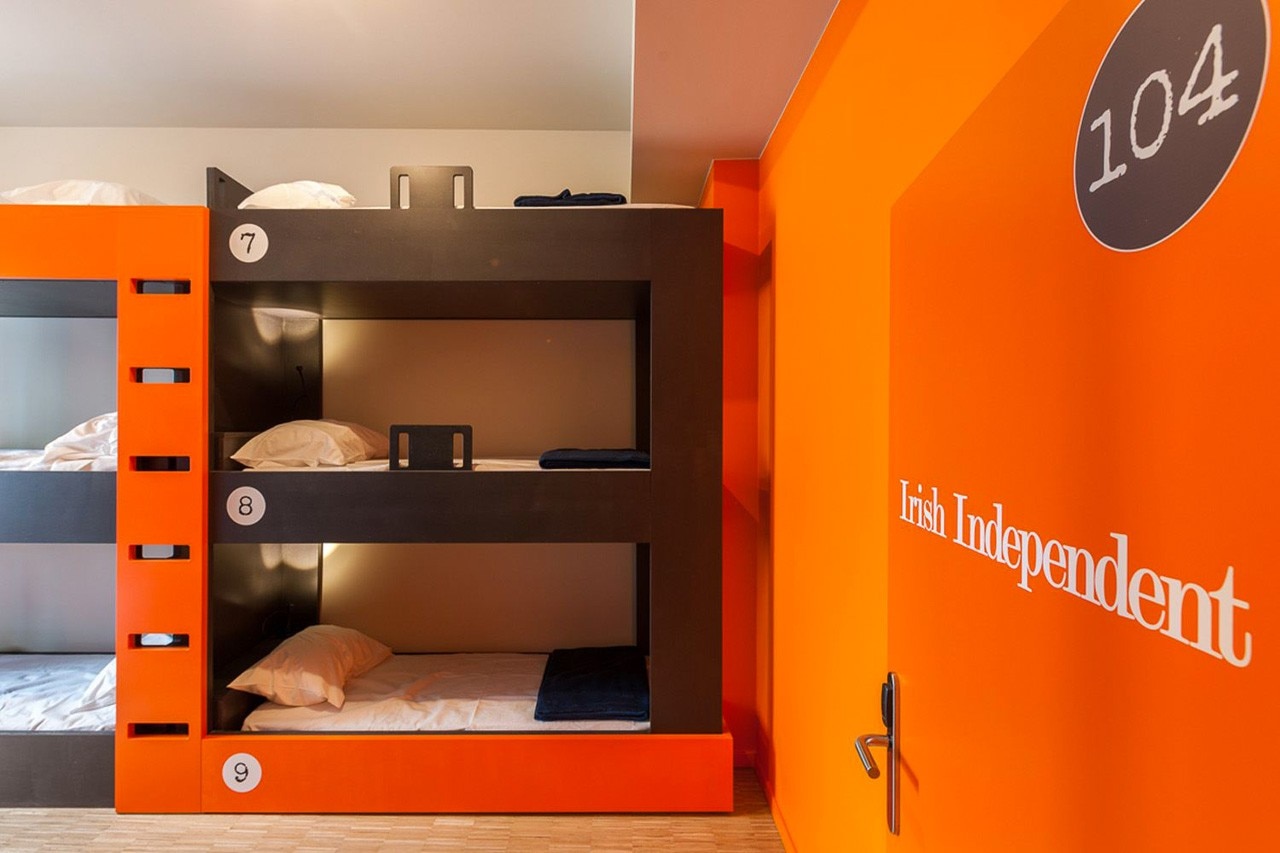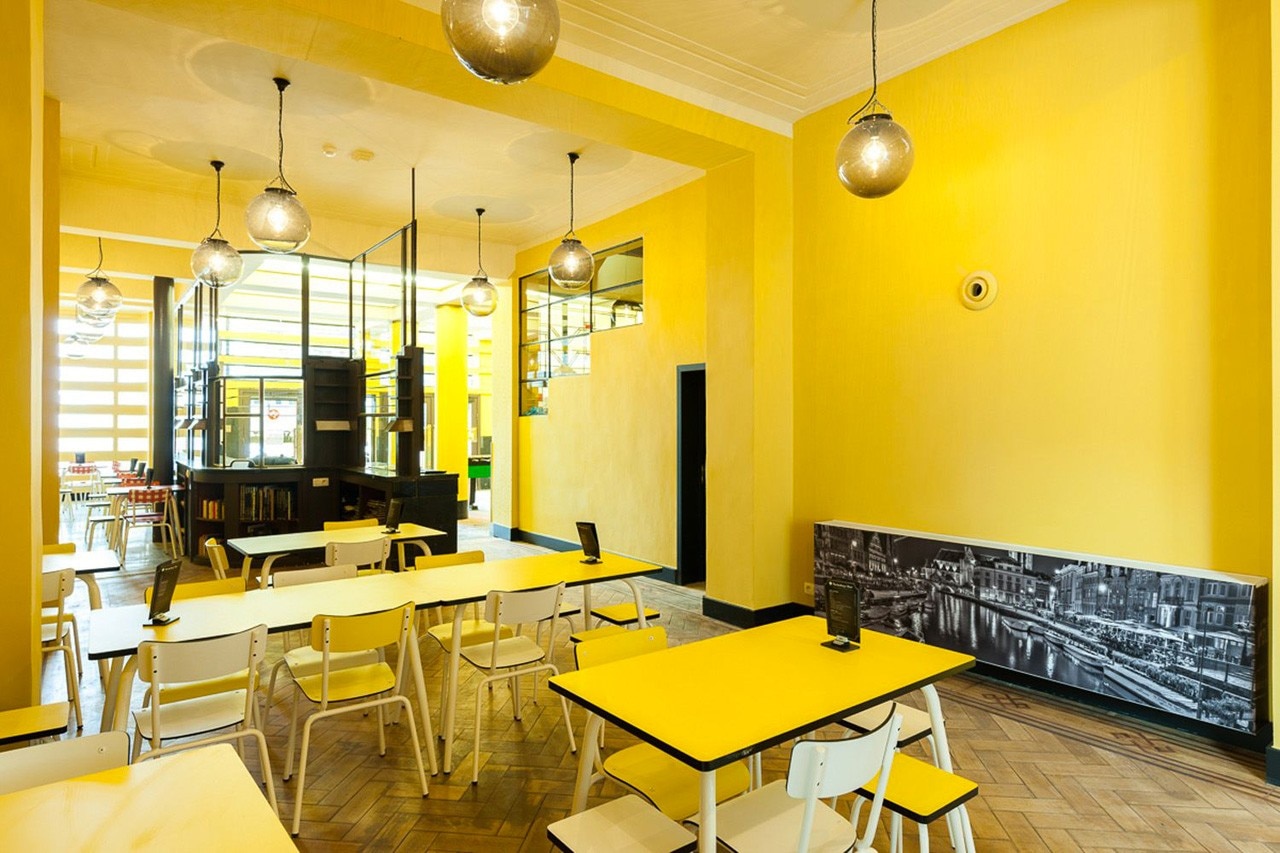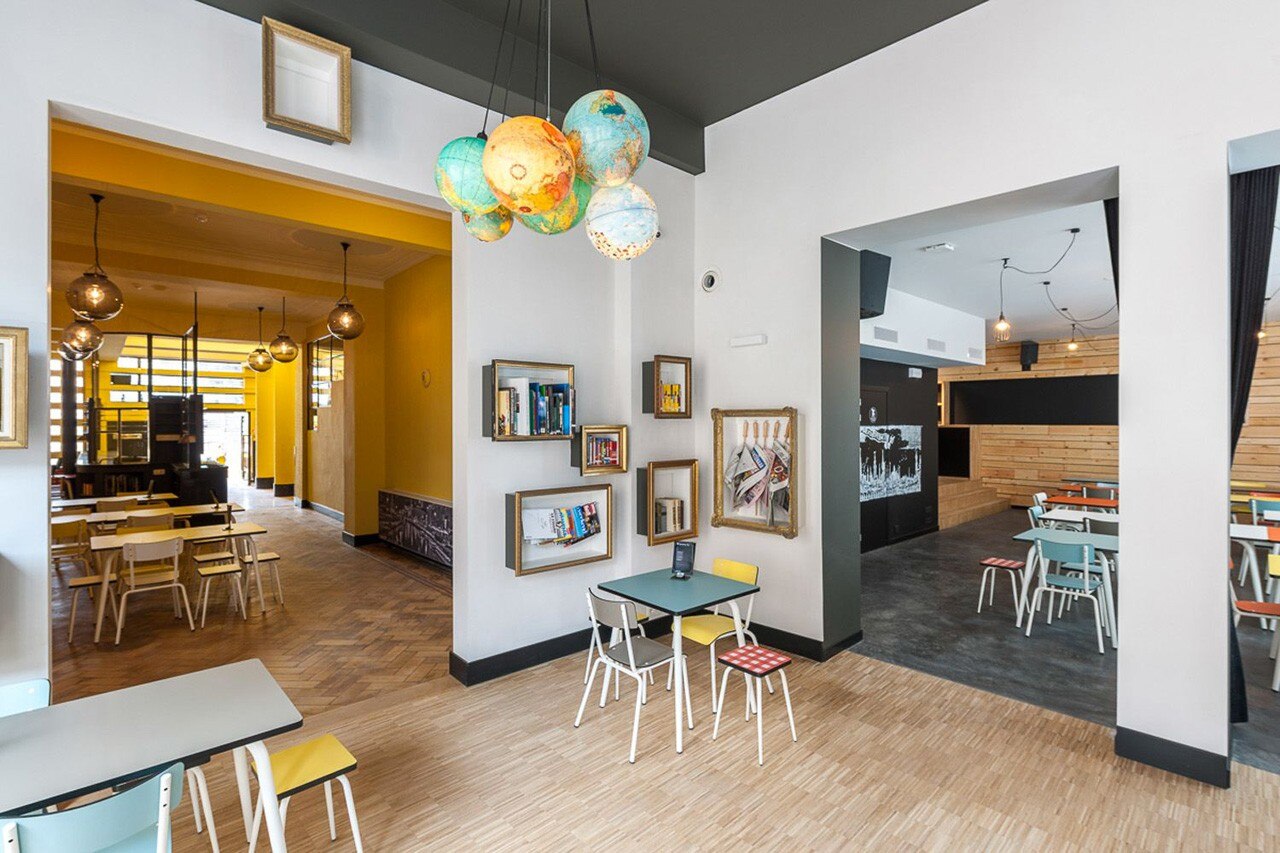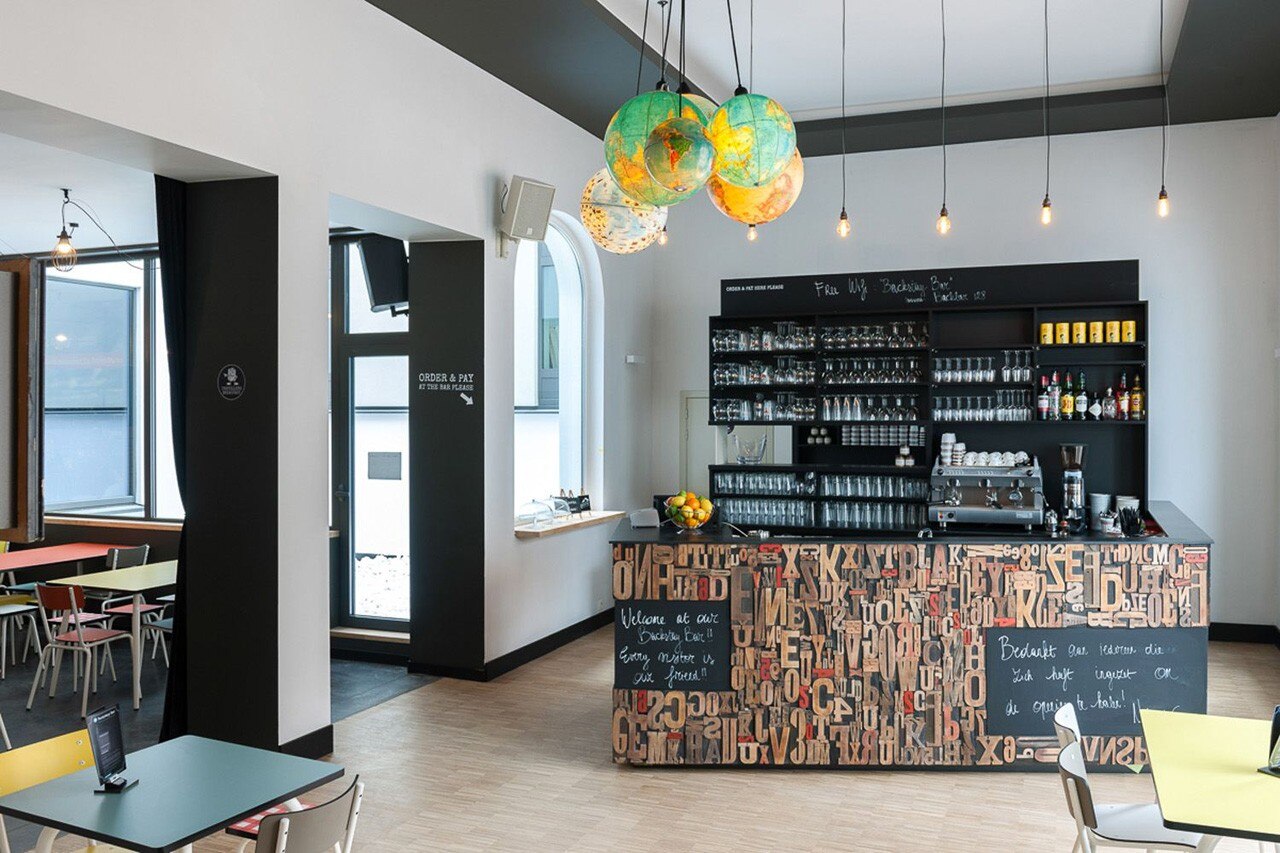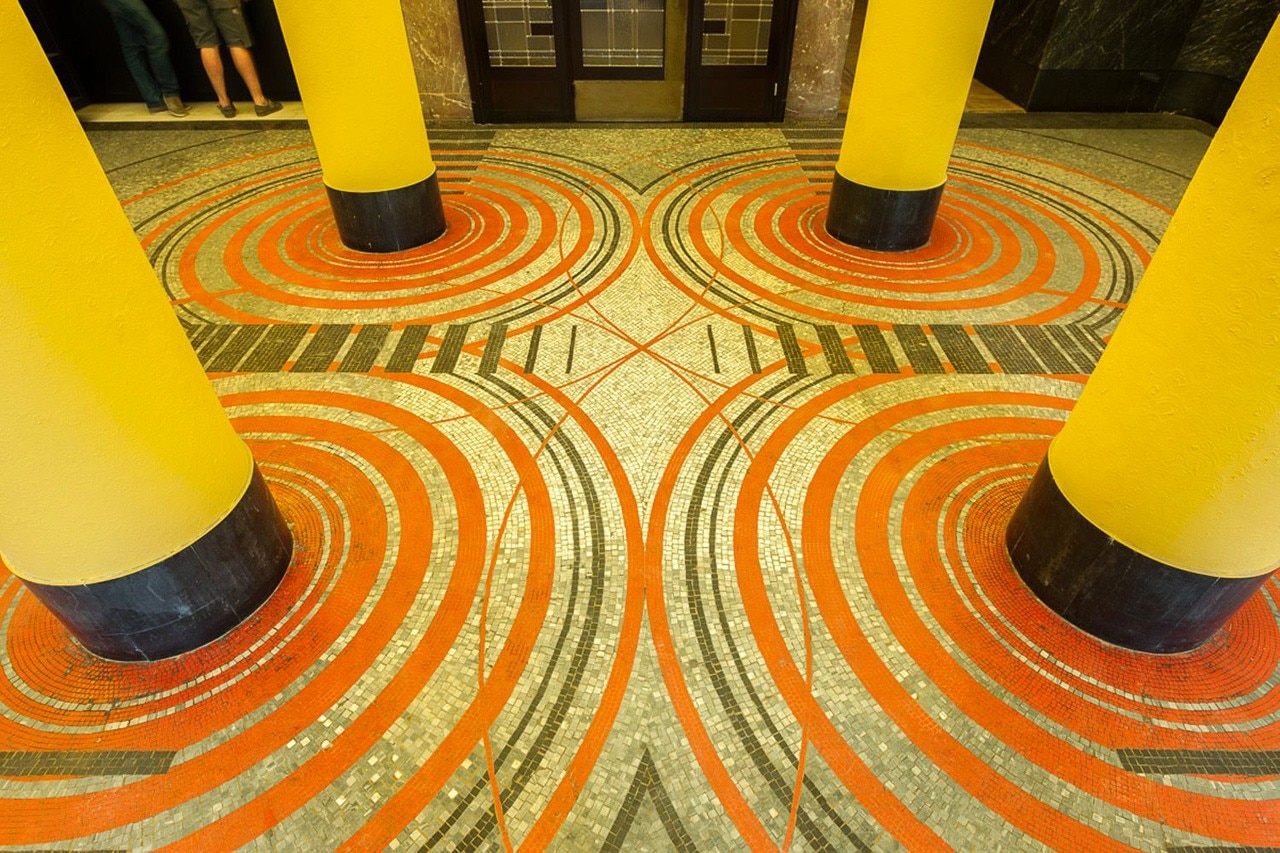 Nele Van Damme & Yannick Baeyens, Backstay Hostel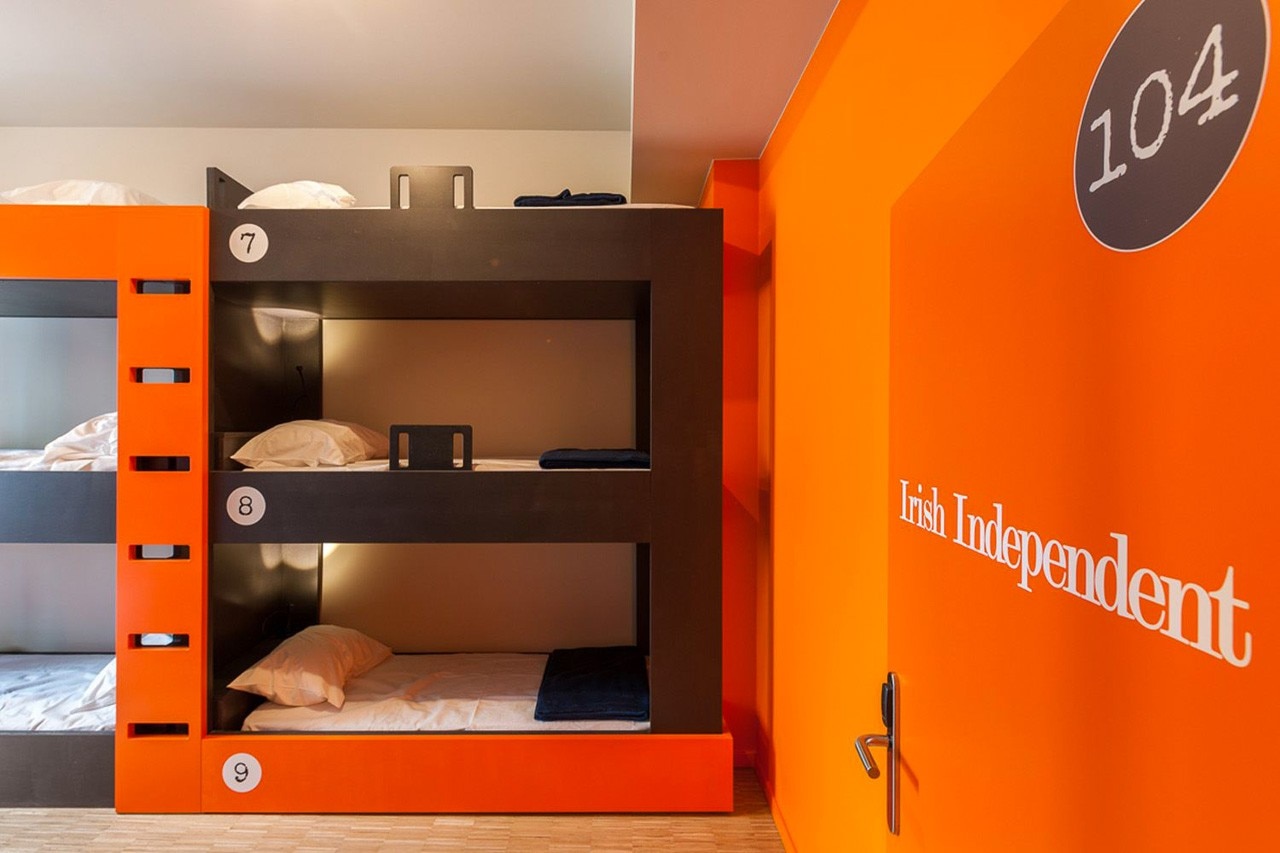 Nele Van Damme & Yannick Baeyens, Backstay Hostel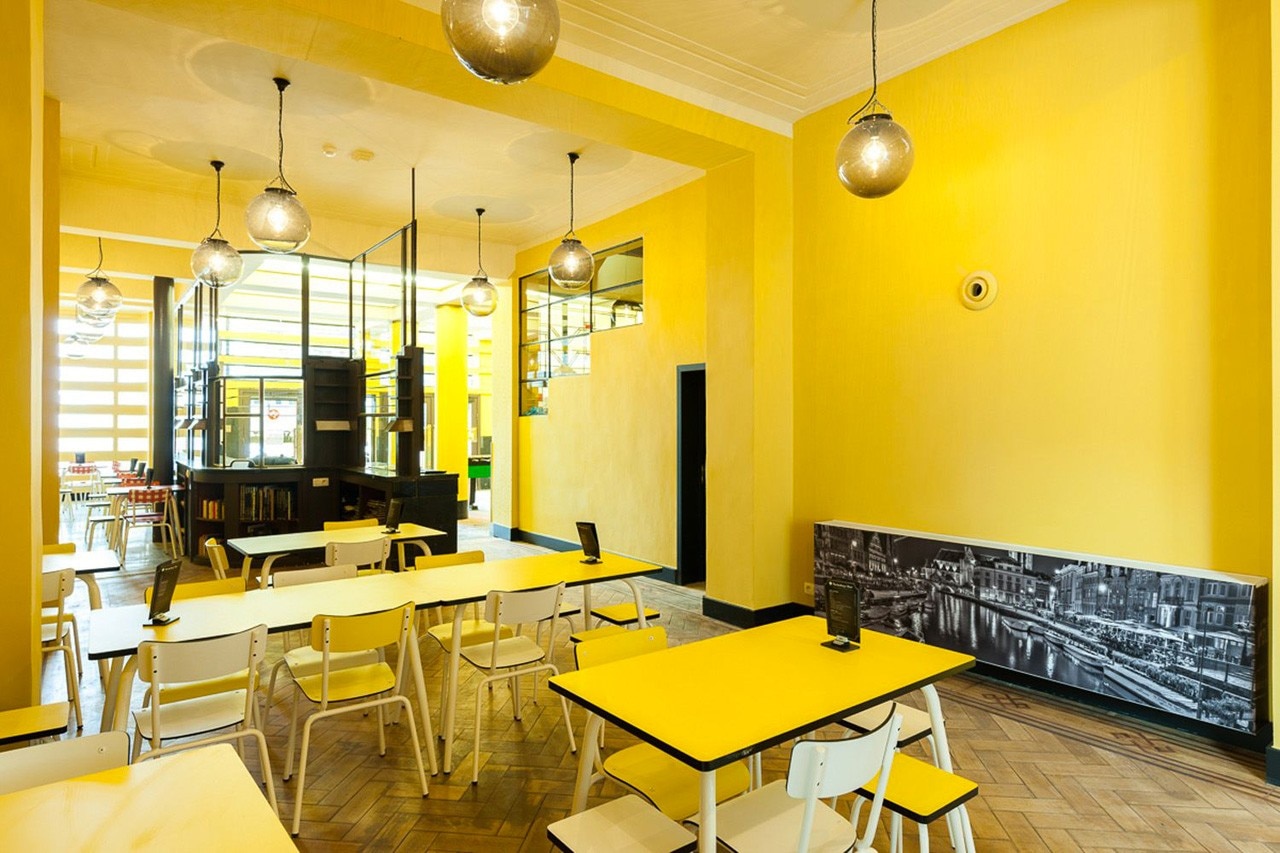 Nele Van Damme & Yannick Baeyens, Backstay Hostel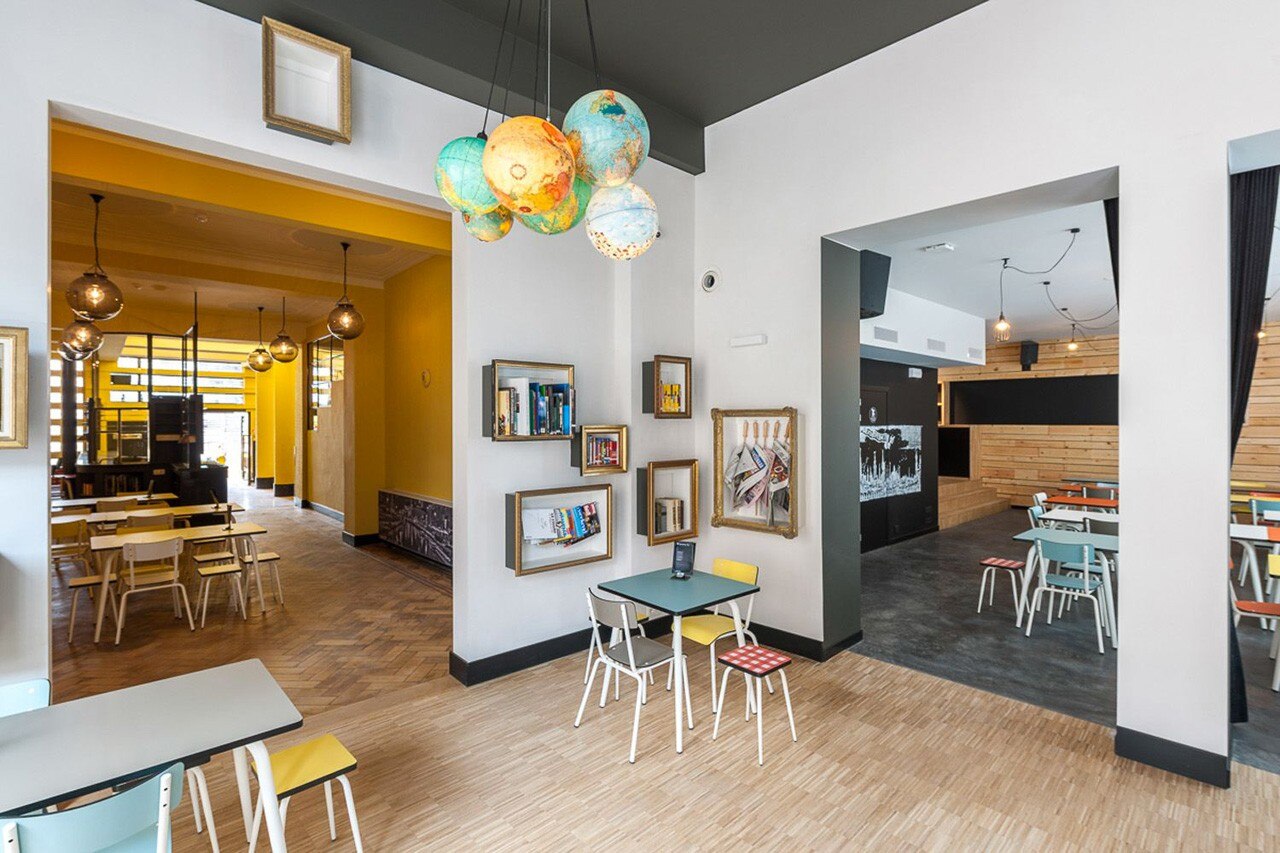 Nele Van Damme & Yannick Baeyens, Backstay Hostel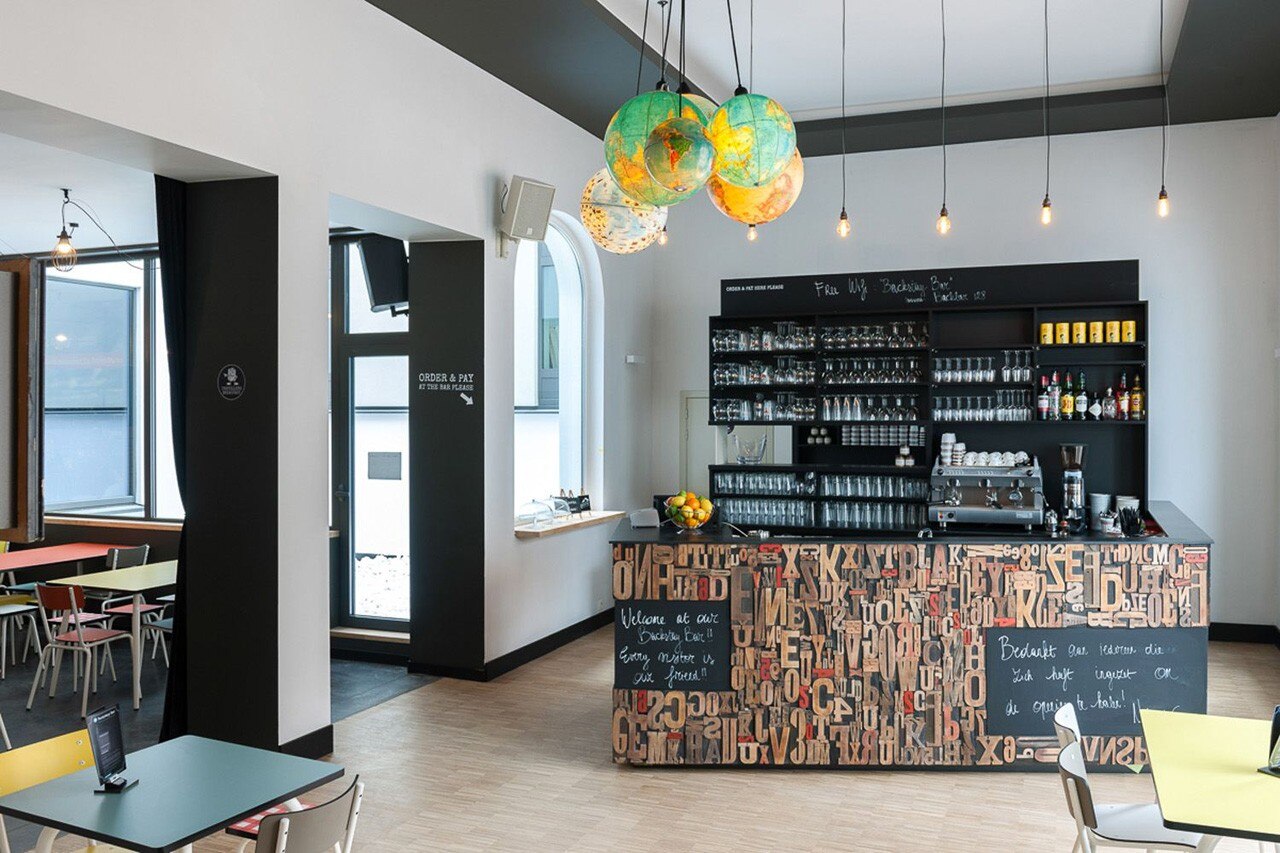 Nele Van Damme & Yannick Baeyens, Backstay Hostel
Nele Van Damme & Yannick Baeyens, Backstay Hostel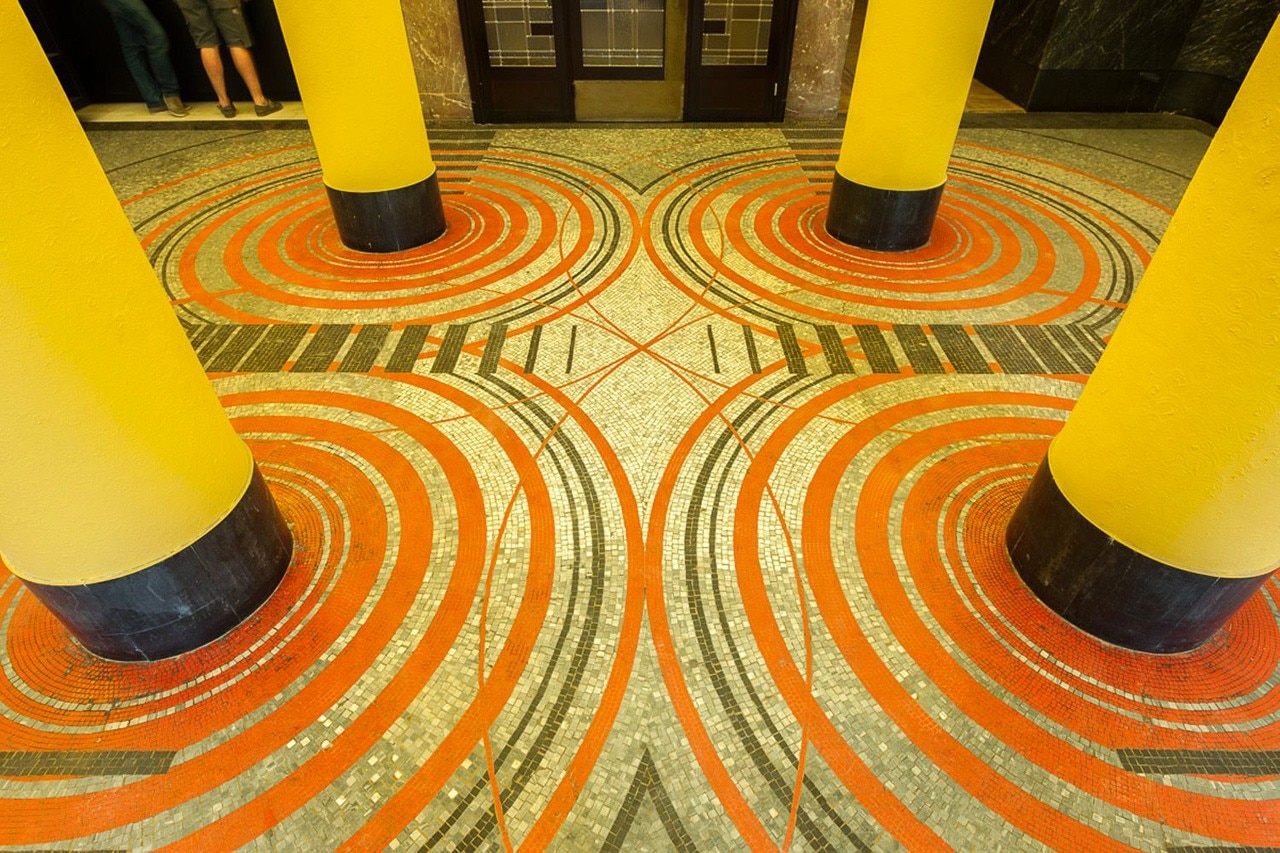 Nele Van Damme & Yannick Baeyens, Backstay Hostel

Backstay Hostel Ghent
Interior design and hostel concept: Nele Van Damme & Yannick Baeyens
Contractor: Upgrade Estate nv
Completion: 2014