House dust is commonly perceived as dirty, intrusive and repulsive. We know it as fine grey dry powder consisting of tiny particles and waste matter collecting on surfaces or carried in the air.
It is  often associated with unkempt and neglected environments, where as a clean environment is considered as civilized and proper.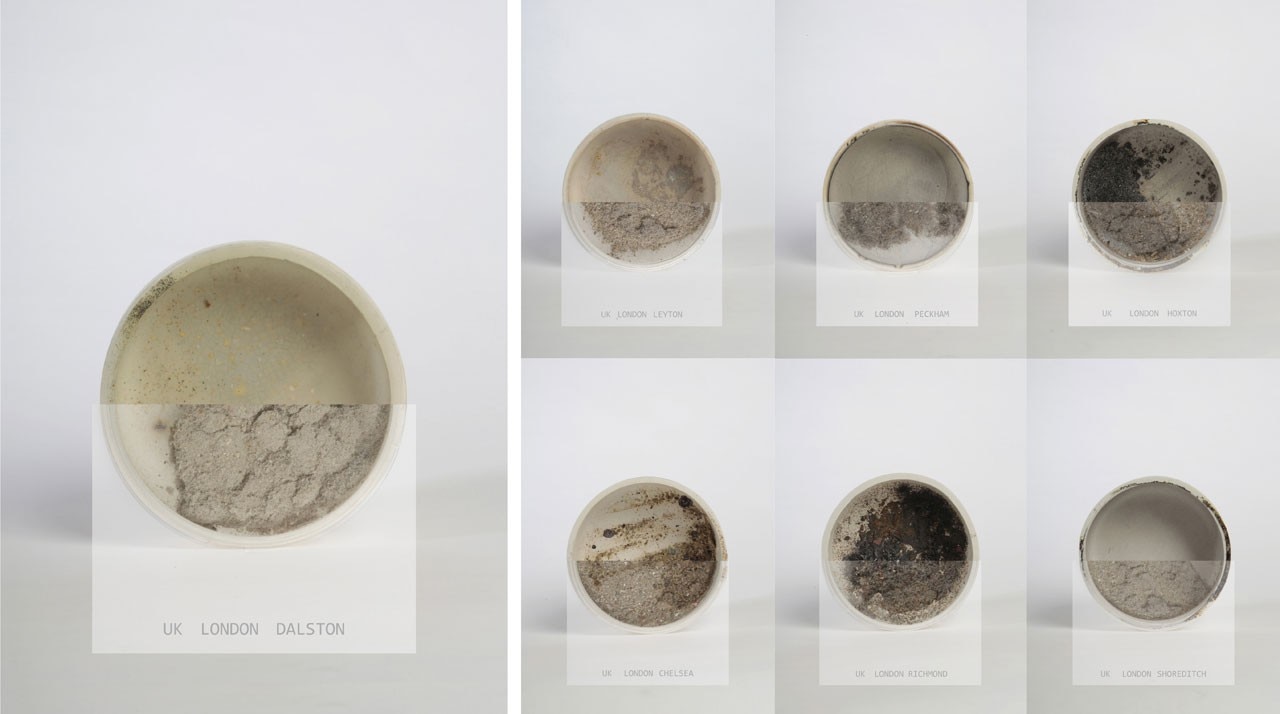 Focusing on the individual's private sphere as the research arena, Lucie Libotte collected samples of dust from various homes, observing and analysing the different inherent components. The physical value of those components was discovered to be substantial.

This value is brought to life with as an unusual coating layer on ceramic objects. Using "dust matter" technique, the designer created a range of bespoke vessels that display the different sampled environments, and ultimately tell a story of their origin location.
"Dust Matters is definitely not a concluded project. For its further development, I would be interested in finding a space not only to work but that could also simultaneously inform the making of new body of work. This would allow me to create a design piece that relates to that space, both in regards to the dust properties and the historical narrative attached to the setting." Lucie Libotte says.