"Digital Revolution" brings together for the first time a range of artists, filmmakers, architects, designers, musicians and game developers pushing the boundaries of their fields using digital media.
It also looks to the future considering the impact of creative coding, DIY culture, digital communities and the creative possibilities offered by technologies including augmented reality, artificial intelligence, wearable technologies, robotics and 3D printing.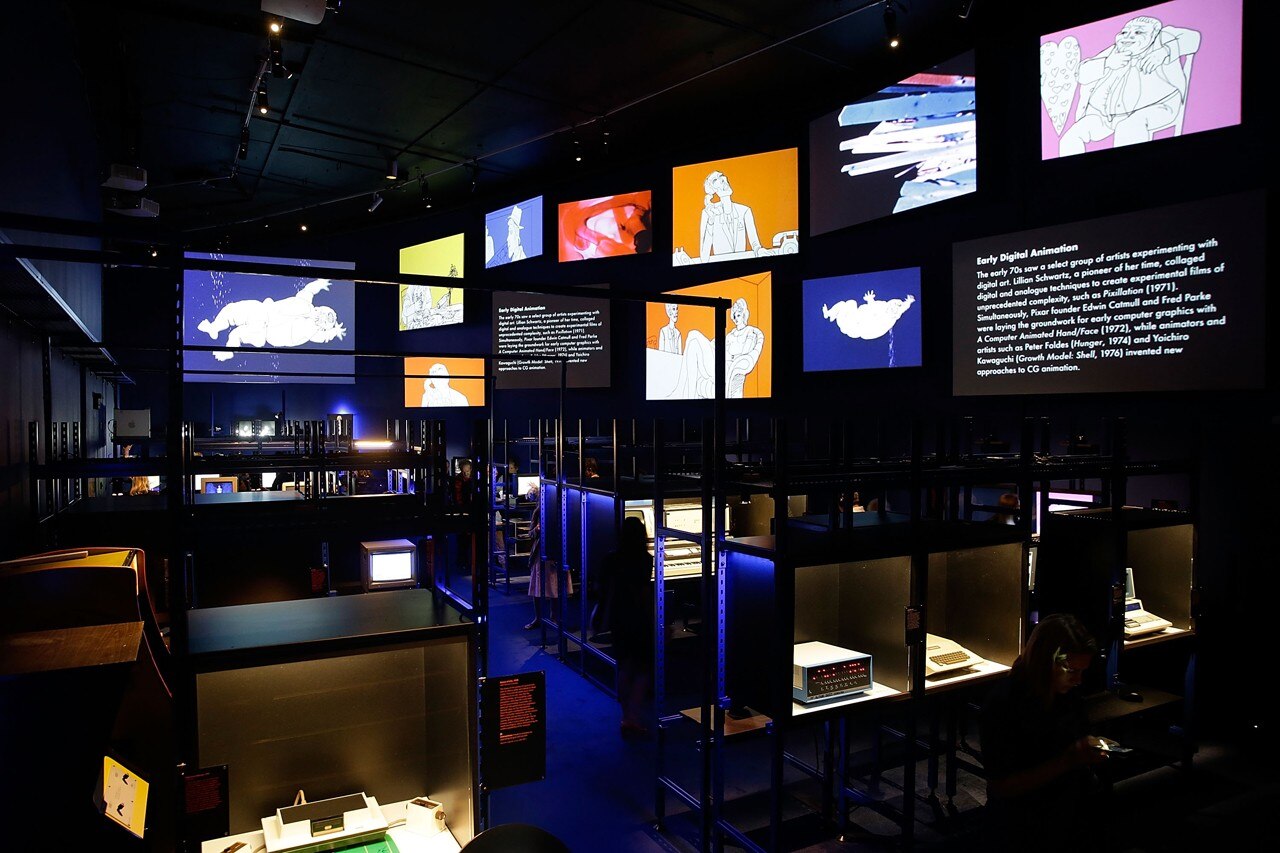 Curated by Conrad Bodman, the exhibition includes new commissions from artists Umbrellium (Usman Haque and Nitipak 'Dot' Samsen); Universal Everything; Seeper; will.i.am and artist Yuri Suzuki; and a collaboration with Google in the form of digital art commissions called DevArt, pushing the possibilities of coding as a creative art form, featuring four new gallery commissions, an online inspiration hub and a competition for undiscovered creative coders. It also presents work by Oscar®-winning visual effects (VFX) Supervisor Paul Franklin and his team at Double Negative for Christopher Nolan's groundbreaking film Inception; artists and performers including Rafael Lozano-Hemmer, Chris Milk, Aaron Koblin, Björk , Amon Tobin, CuteCircuit and game developers such as Harmonix Music Systems (Dance Central).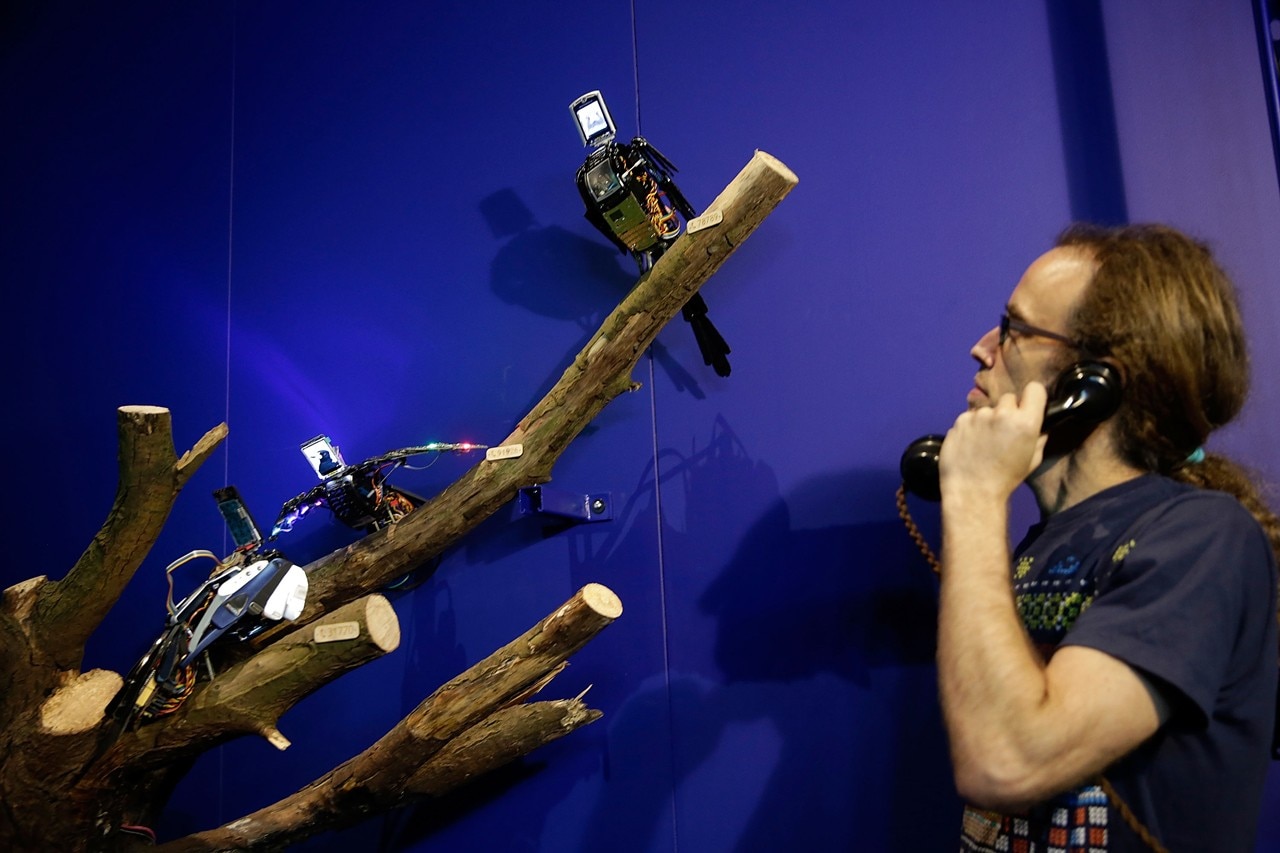 "Digital Revolution" comprises immersive and interactive art works alongside exhibition-based displays. Usman Haque and Dot Samsen from Umbrellium, known for their large scale mass participatory interactive outdoor events are producing their first artwork for an indoor space, Assemblance. This immersive experience takes over The Pit, creating a three-dimensional light field in which people can shape, manipulate and interact with luminous forms, blurring the distinction between the physical and the virtual.
Universal Everything, one of the UK's leading media art studios, is producing a new multi-screen work called Together for the Barbican's Silk Street entrance. Taking digital drawing as its theme, visitors are able to contribute to the work both in the venue and online. Filmmaker and artist Chris Milk's major interactive work The Treachery of Sanctuary is presented for the first time in the UK. This three-screen shadow play installation explores life, death and rebirth through a moving onscreen narrative which visitors can interact with. For its global launch at the Barbican, arts and technology studio Seeper have created a living wall called Straws which allows visitors to sculpt responsive 3D forms into a video wall.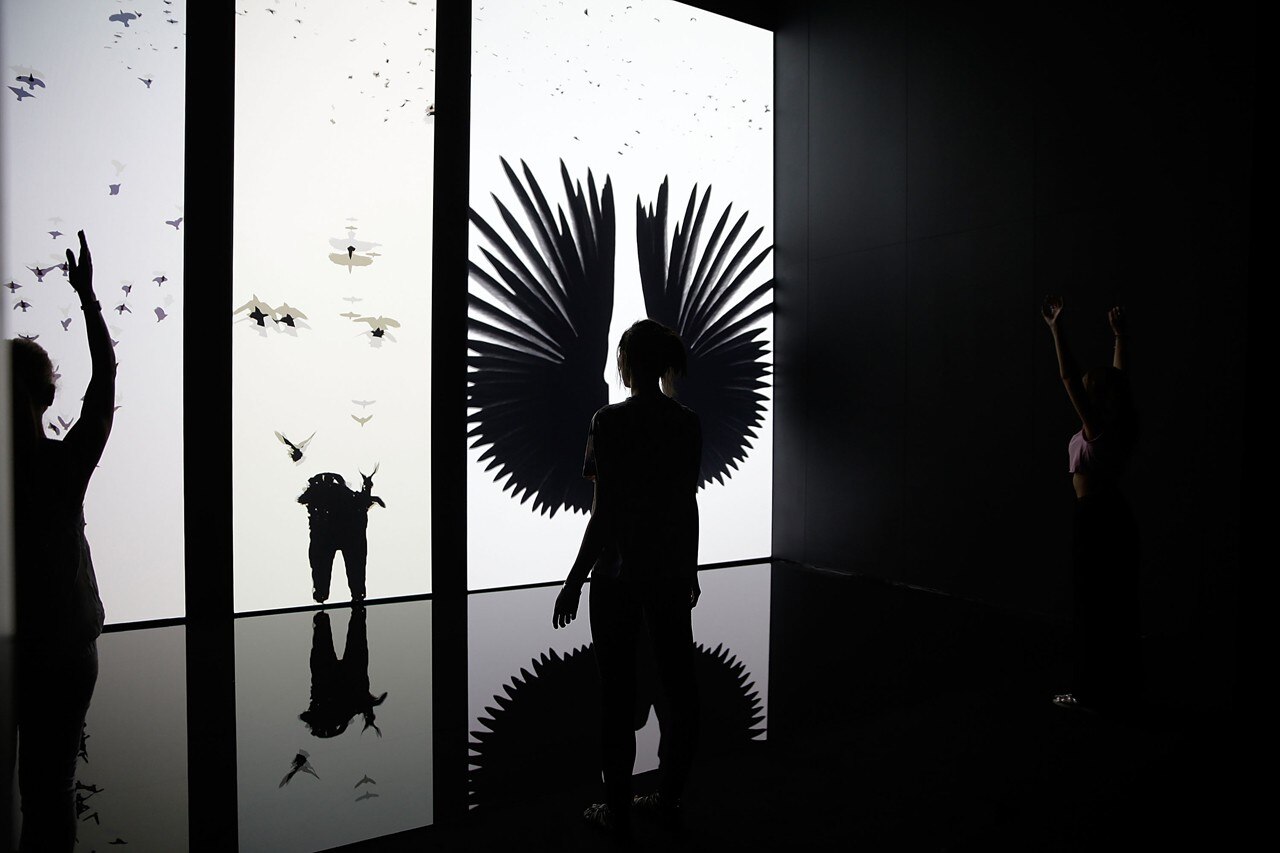 Experimental architecture and design practice Minimaforms exhibit Petting Zoo (2012), an interactive installation featuring three animalistic creatures in the form of robotic arms which interact and stimulate participation with users through kinetic, sound, touch and illumination. Gibson/Martelli present Man A (2013) – a 'dazzle' camouflage installation that reveals a hidden animated world through an augmented reality app; and The Not Impossible Foundation debut their latest project BrainWriter (2014), a technology that allows people to communicate with the outside world using just their brainwaves. Visitors are guided by a specially commissioned videogame.

until September 14, 2014
Digital Revolution
An immersive exhibition of art, design, film, music and videogames
curated by Conrad Bodman
Barbican Centre
Silk St, London