"Avec motifs apparents" (Visible Motives) is a a group exhibition with Prune Nourry, Pascale Marthine Tayou, Jérémy Gobé, Xavier Juillot, and Alice Mulliez.

Using existing structures and designed for specific spaces, the works of the invited five artists often spill out from the area used in order to attract visitors.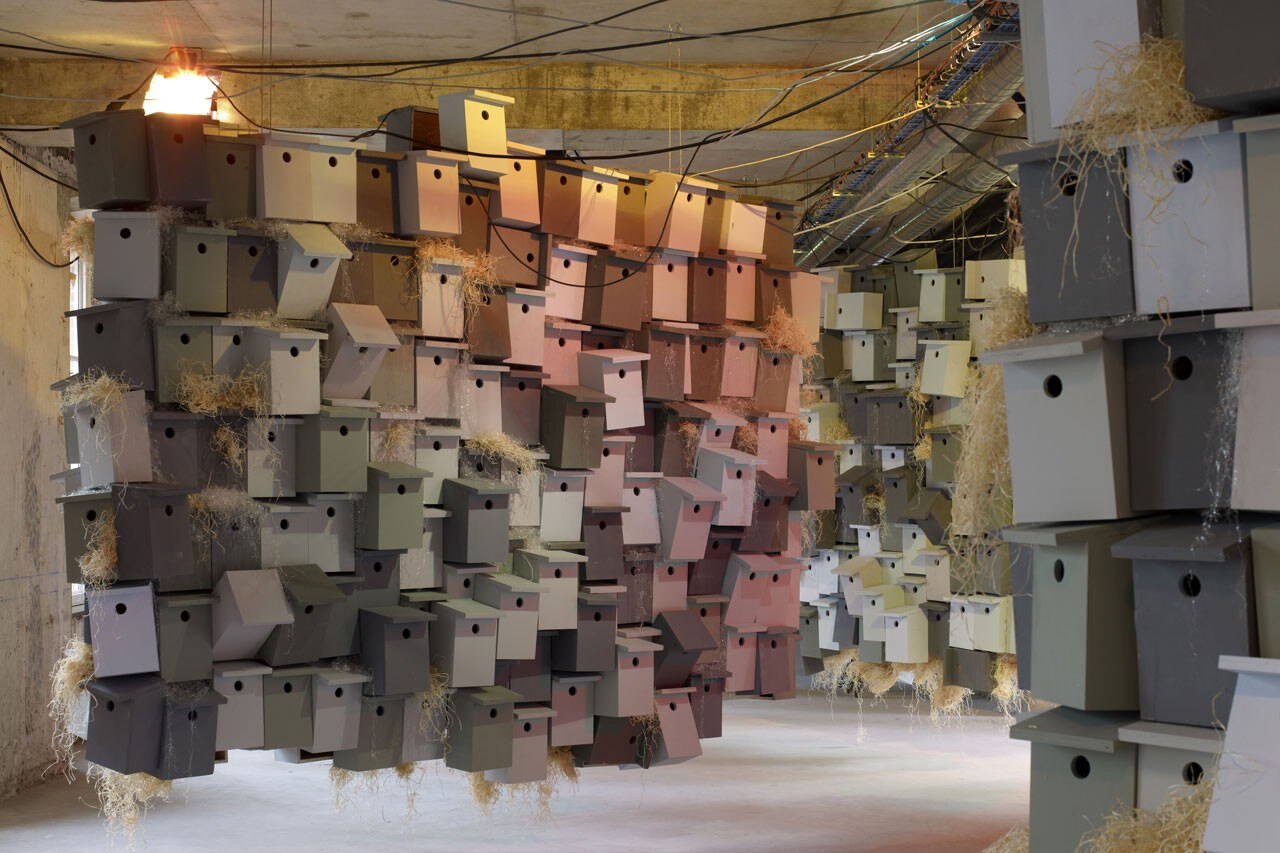 The reason is clearly apparent: to appeal, attract attention, and create tension between the plastic "charm" of what is shown and the reality of the subject studied. Below their showy facade, these works force us to consider the following issues: birth control in a male-oriented society; morbid addiction to the sugar in food; culture stigmatised by the foul air of time; the fact that we have forgotten about certain skills and the people who mastered them; and finally ingenious Africa with its sustainable imagination but its constantly relegated development.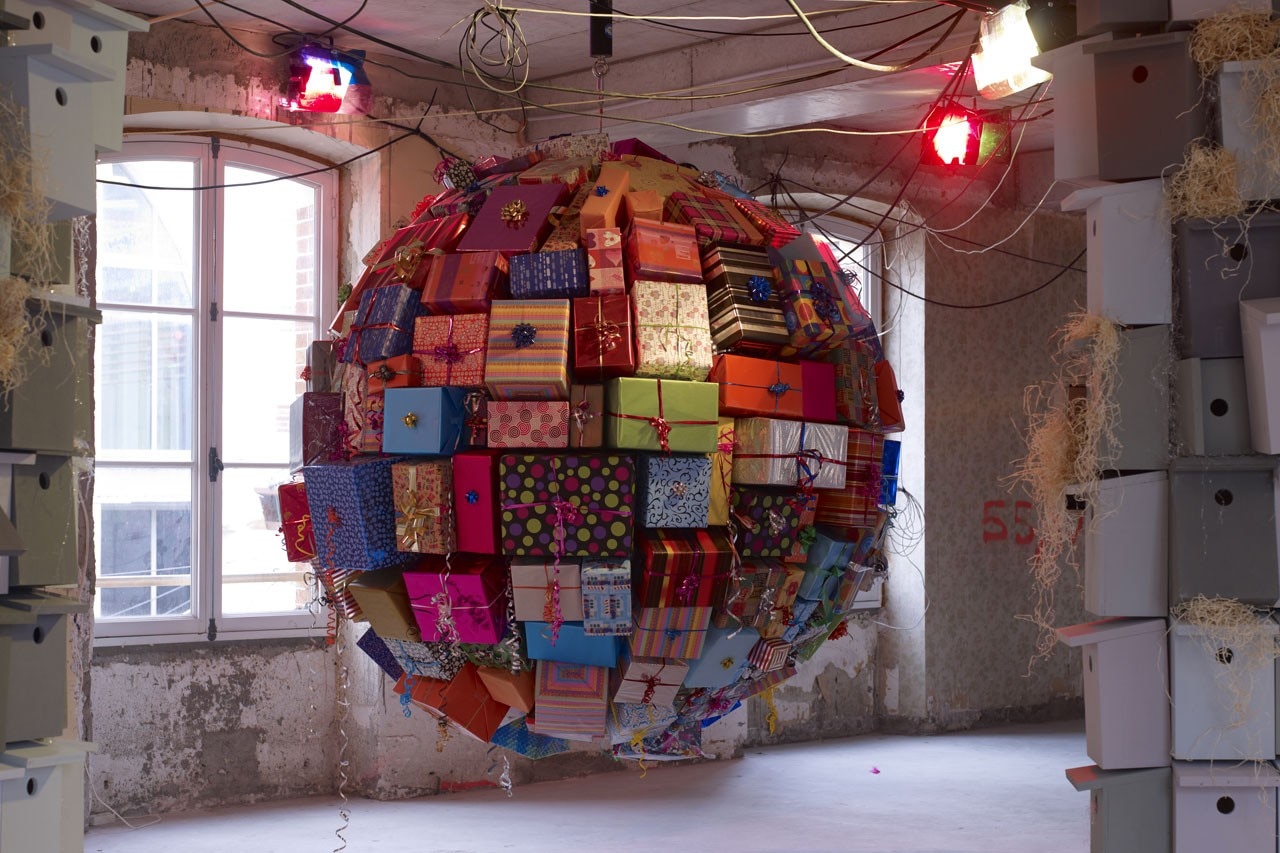 Pascale Marthine Tayou presents three artworks: Empty Gift, an installation already presented at the "Love is Colder Than Capital" exhibition at Kunsthaus Bregenz (2013); Favelas, an installation of nesting boxes which produce murmuring sounds, as if each little house was inhabited; and Court Circuit, a work about the connections between people (the tables and chairs are there for them) and between objects (the electric wires link all the parts).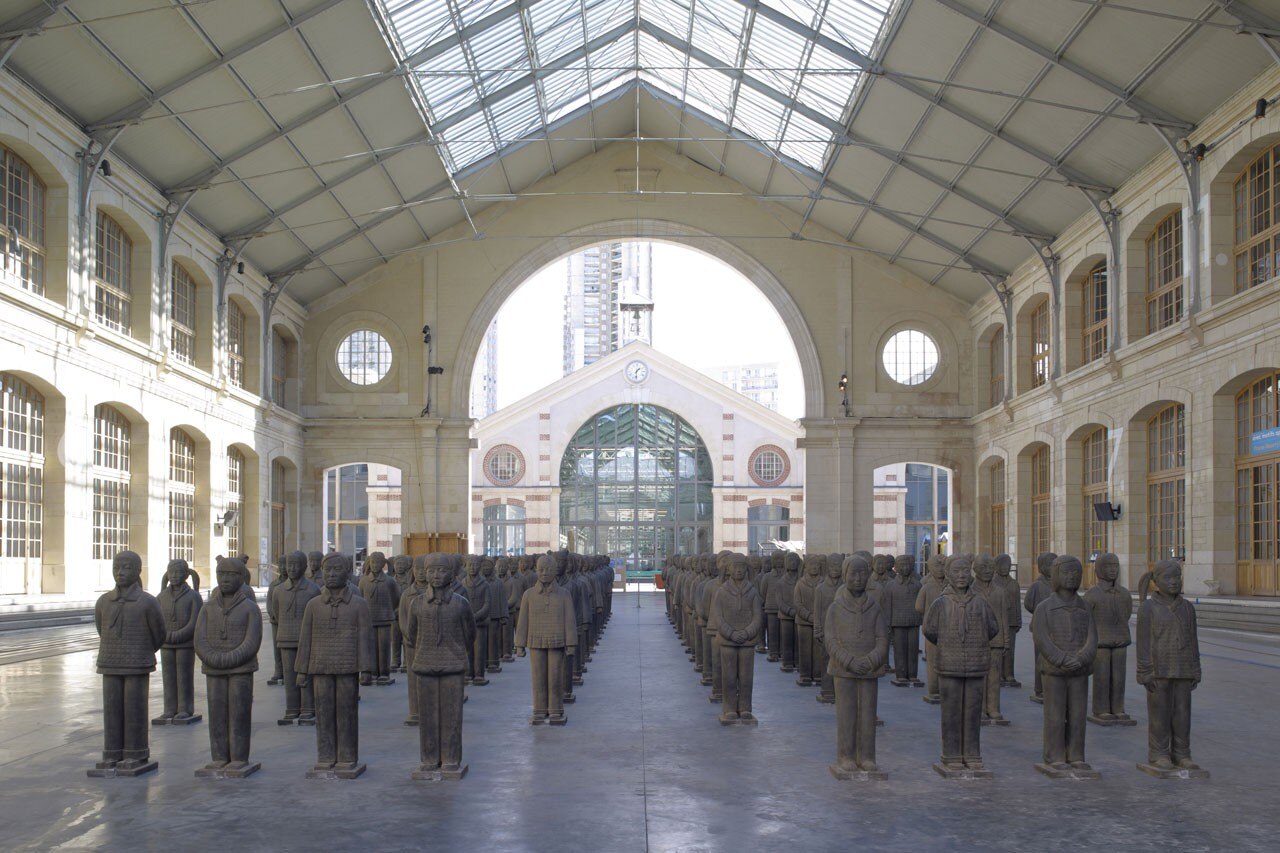 Directly inspired by the famous Xi'an army of soldiers, up-and-coming French artist Prune Nourry presented (until June, 5th) her own army of Terracotta Daughters. Following on from her Holy Daughters project in India, Prune Nourry is now interested in the demographic imbalance in China. She infiltrated local culture and was inspired by the famous, and very symbolic, Terracotta Soldiers to create an army of more than one hundred life-size Terracotta Daughters. Created during her year in China, the whole of this monumental installation was exhibited at the Magda Danysz Gallery in Shanghai.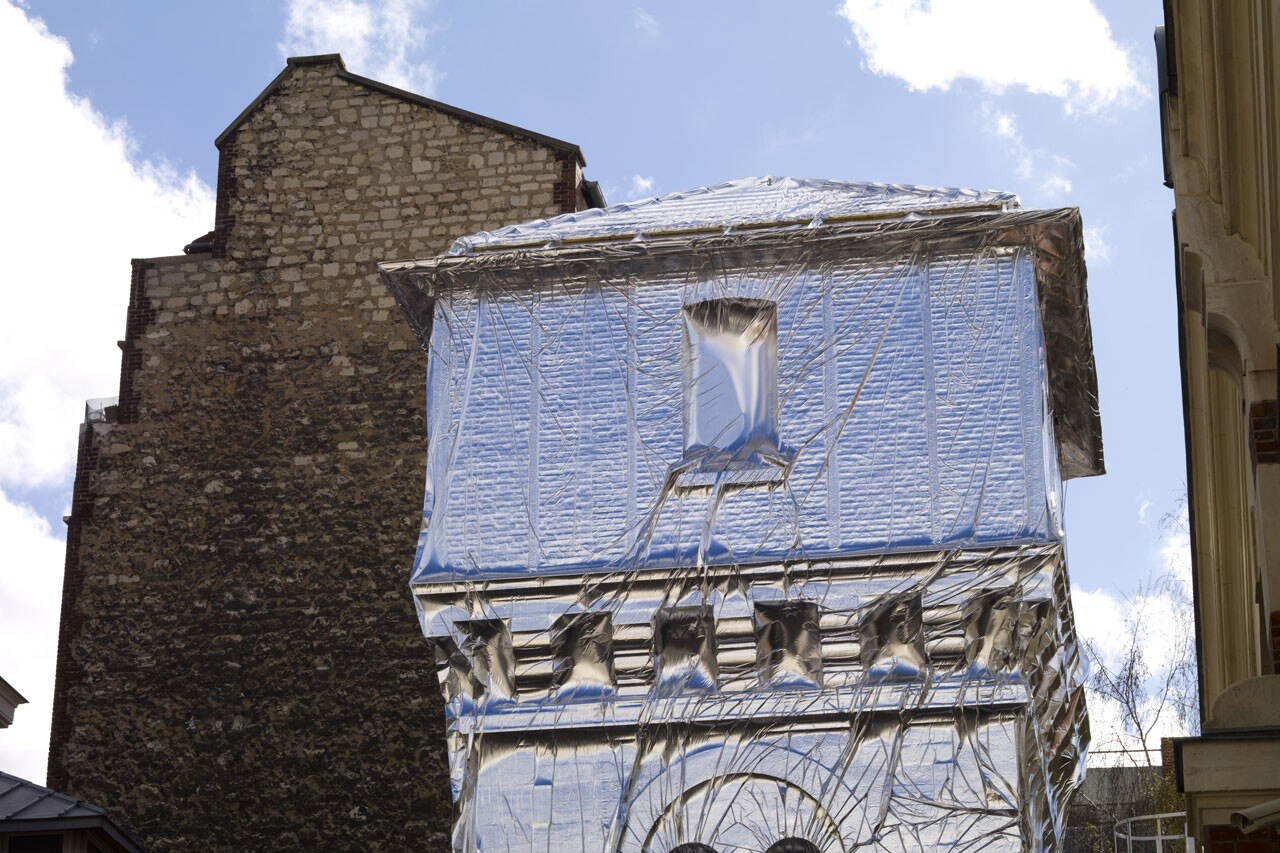 Xavier Juillot creates urban and landscaped installations. He designs urban utopias by experimenting with materials and techniques. In Déprime passagère the artist plays with space and existing buildings by using his primary material: empty space. In this way, the architecture is transformed; the familiar parts seem altered and new, thus combining two worlds – a dream-like world and a growing anxiety.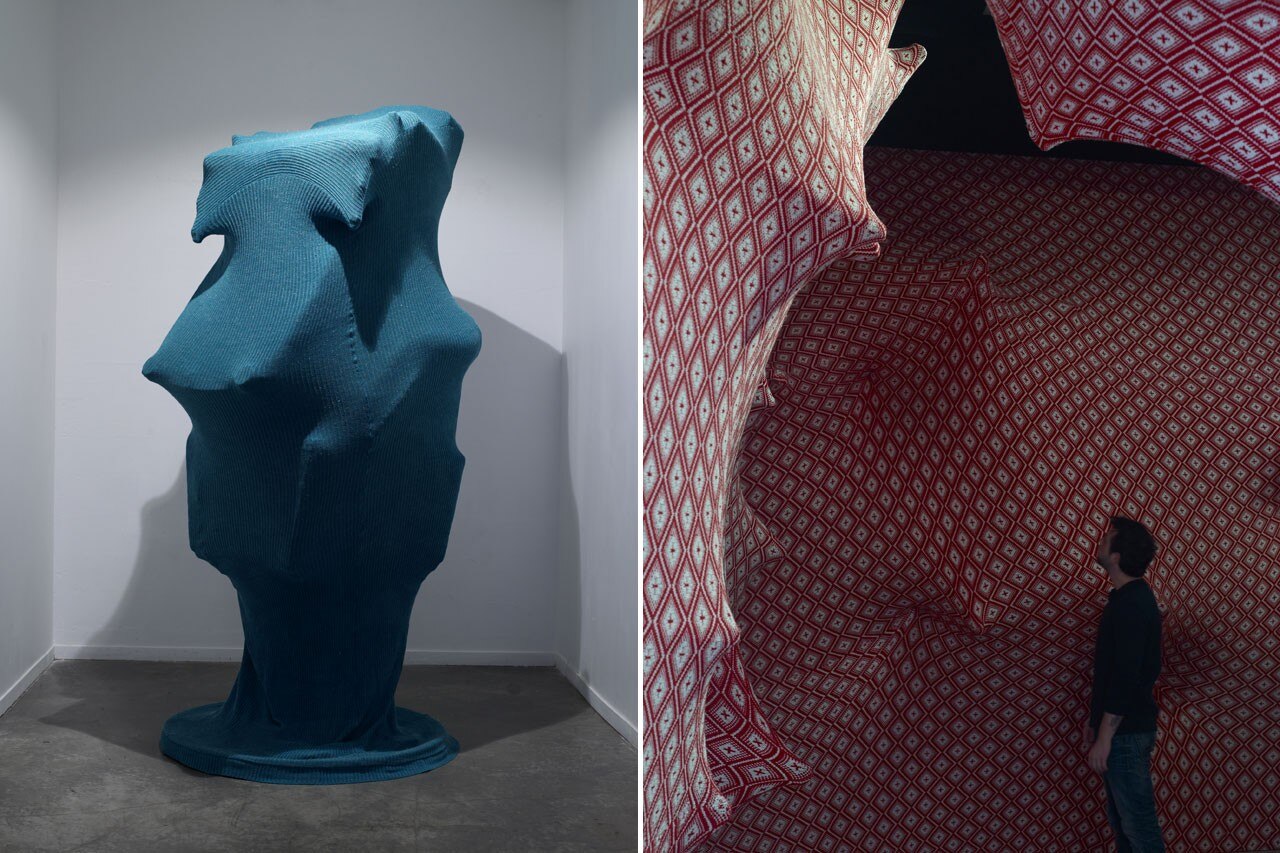 Jérémy Gobé exhibits La Liberté guidant la laine, a gigantic installation between a knitted object and a fleece that pays homage to work that is forgotten or which remains hidden; Le propre de l'homme, a furniture which is partly or completely covered in knitting and attempts to give a second life to a lost object, restore its body, and find a phantomatic owner for it; with Chairs Gobé occupies some of the Centquatre's furniture, covering the seating with reclaimed clothing.

Vestiges, by Alice Mulliez, is an enormous installation made of several tonnes of granulated sugar. Under this heap of sugar, we see some rosettes suggesting the remains of the bourgeois era. There are also other building materials like bricks and breeze-blocks. We don't know whether these pieces re-appear or whether they sink down and disappear forever. The issues raised here are decadence, exhaustion, waste, a cycle that is unable to find the resources it needs to renew itself. All these modern-day issues are at the centre of our society.

until August 10, 2014
Avec motifs apparents
artistic direction José-Manuel Gonçalvès
Le Centquatre Paris
5 rue Curial, Paris