Green Dot Public Schools and No Right Brain Left Behind have launched the Locke JetSpace, a transformed public school library in Locke High School in Watts, California.

The space re-defines the concept of a library for the 21st century, where students can immerse themselves in an environment built for discovery, play, and learning.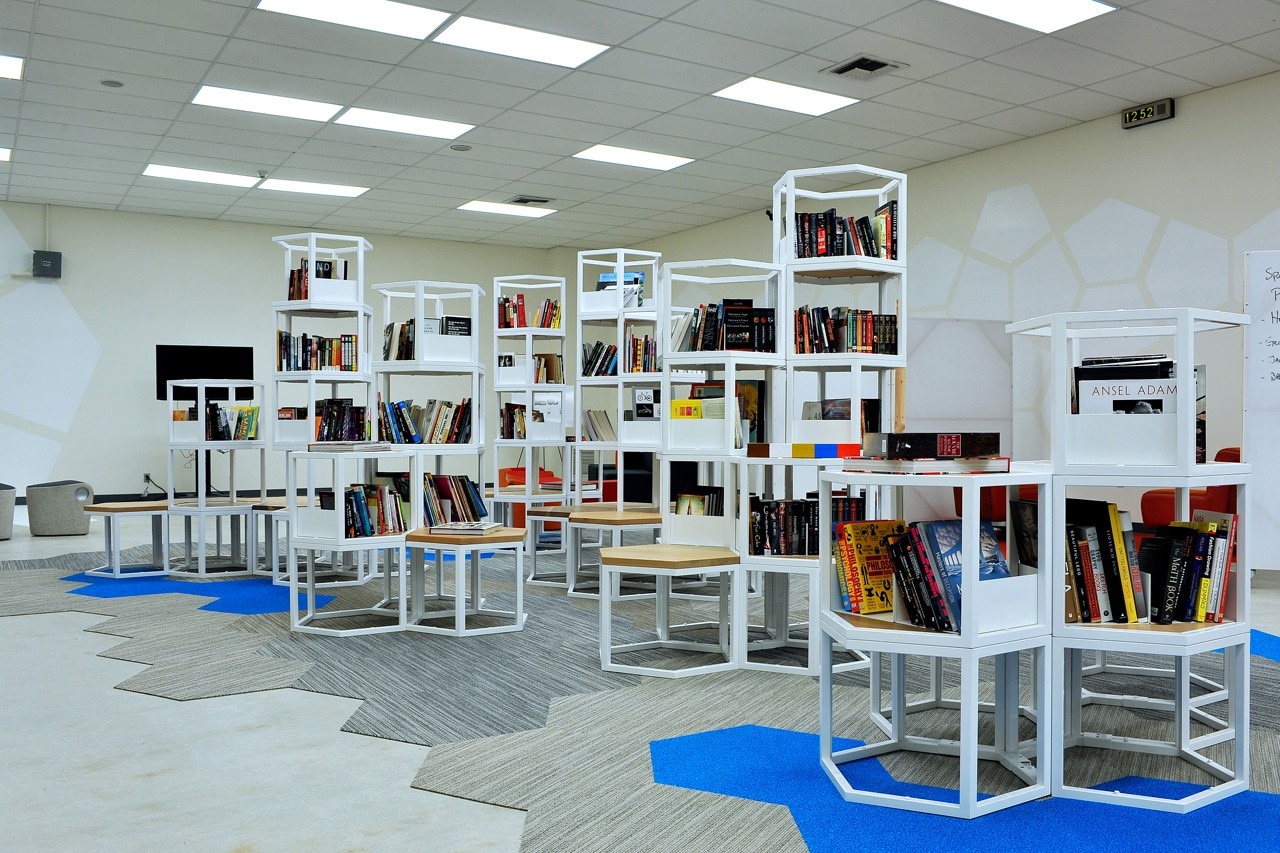 This is a first prototype space with a goal to produce a blueprint for modular spaces, based on custom designed furniture, tailored content, and community participation, that will allow schools to redesign their underused spaces into 21st century innovation environments.
By inviting existing partners into the space, as well as incubating new solutions, these spaces will serve as playgrounds for innovation within schools and communities, where breakthrough solutions in education are co-created with students and teachers.
Initial content partners in the space include Indy Car Driver JR Hildebrand, who is working on a new motor sports curriculum, and a collaborative program with Vans Shoes that will focus on students' creative self expression, while teaching skills in footwear, apparel design, and production. While the first phase of the space design is finished, some of the elements were intentionally left blank to be a canvas for the community to finish and complete its identity.

Locke JetSpace, Locke High School, Watts, California
Program: school library refurbishment
Design: No Right Brain Left Behind
Management: Green Dot Public Schools
Area: 372 sqm
Completion: 2014