The Lower East Side History Fence began as an open competition for a temporary artwork to stretch along 400+ linear feet of chain link fence on the south side of Delancey Street.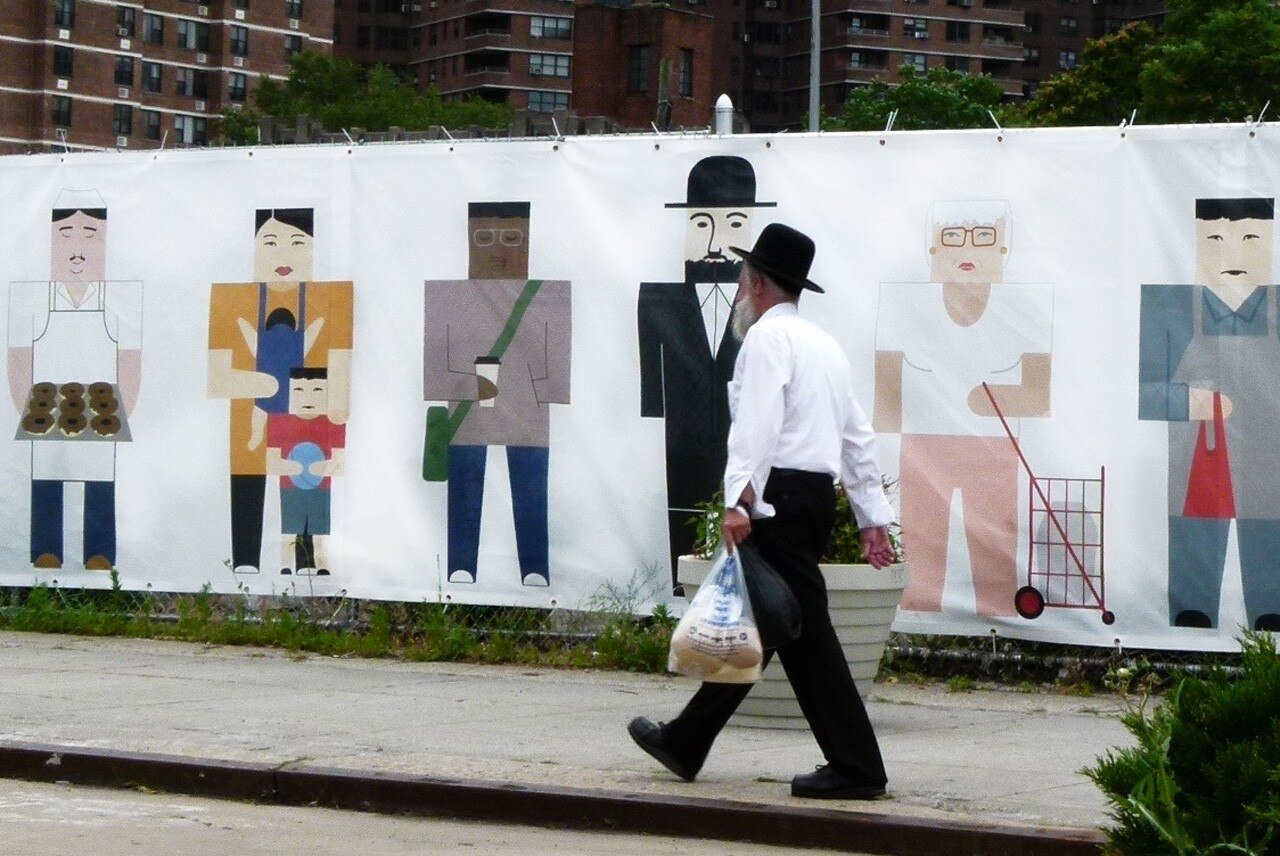 The art project is initiated and funded by the Lower East Side Business Improvement District (LES BID), current custodian of the surrounding Delancey Plaza, with cooperation of the local Community Board 3.
National Design Award winners Constantin and Laurene Boym have resided and worked in the LES for two decades. The designers have been telling neighborhood stories with fictional illustrated characters Babel Blocks, first appearing as a set of 5 wood educational toys (2007) and stop-motion YouTube video animation films. Since their release, both toys and films were selected for the permanent collection of MoMA, and have been worldwide ambassadors from the LES in numerous international museum exhibitions.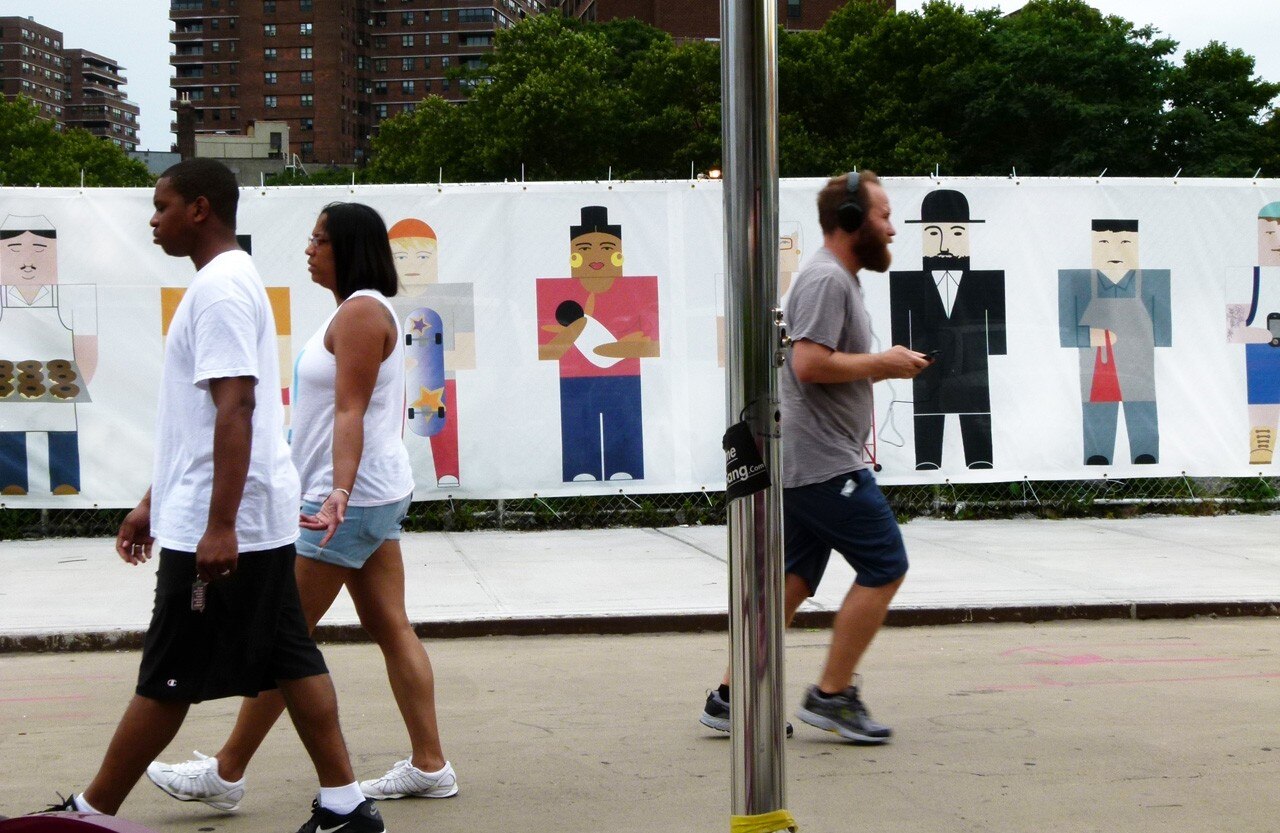 The Boyms' original Babel Blocks were composite characters, loosely based on the neighbors they met loitering in front of their local bodega, waiting in line at the post office, or playing chess in the park. After winning the competition to design the LES History fence, the Boyms' developed 9 additional local types to create the final artwork. The installation pays homage to generations of Loisaida residents, depicted in wall murals by artists and collectives in the neighborhood.
In the months after the History Fence's inception, the area behind the fence, The Seward Park Redevelopment Area (SPURA,) became slated for redevelopment as "Essex Crossing." Though Laurene and Constantin Boym's fence installation may be temporary, but hopefully long after their artwork is taken down, the fictional Babel Blocks will remain in the local oral history of the Lower East Side.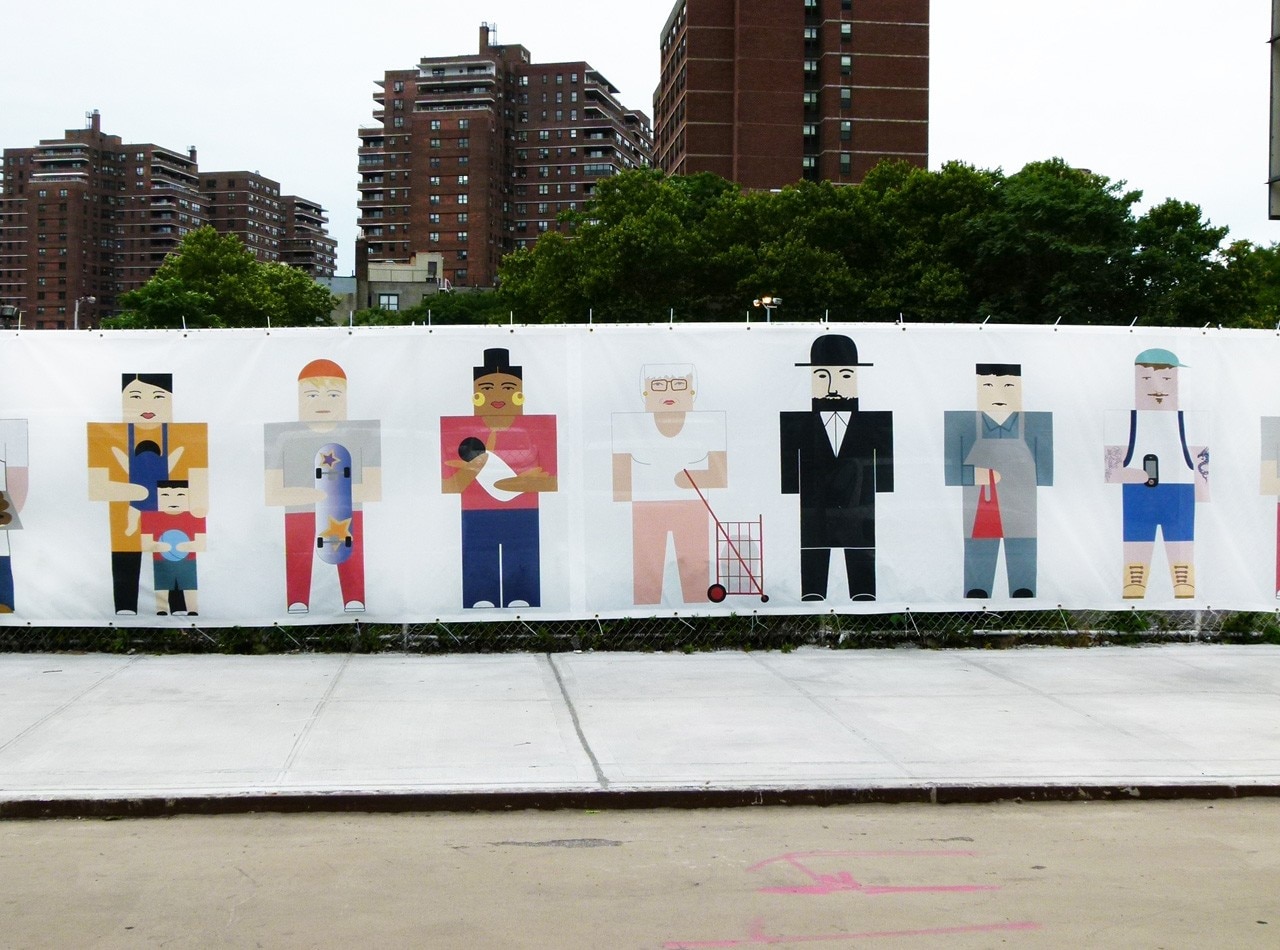 L.E.S. History Fence
Delancey Street between Clinton and Suffolk Street, NYC
Design: Constantin and Laurene Boym