"Show RCA" offers visitors an opportunity to experience the best of emerging contemporary art and design practice.
575 art, design and humanities postgraduates from more than 40 countries exhibit their work. There are no admission charges to the exhibitions and much of the work is for sale or commission. Items range from paintings to prints, glassware to jewellery and furniture to textiles. Buyers have the opportunity to invest right at the beginning of an artist or designer's professional career.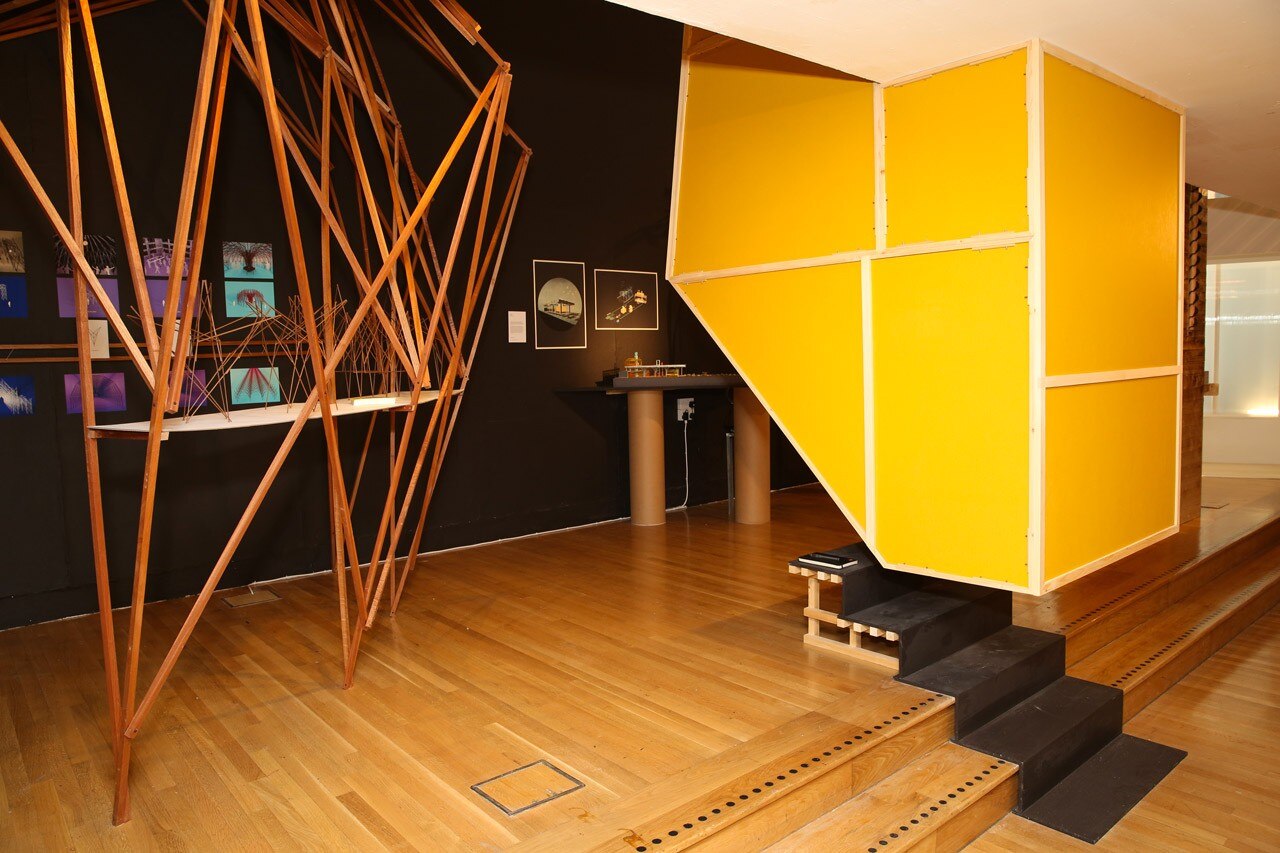 "Show RCA 2014" features work from six different Schools – 22 programmes in total. This year sees the first graduating cohort from the newly established programmes of Information Experience Design, Interior Design and Service Design. The School of Material (Ceramics & Glass, Goldsmithing, Silversmithing, Metalwork & Jewellery, Fashion Footwear & Accessories and Textiles) will for the first time be exhibiting together in Battersea.
Below, a selection of new projects presented at "Show RCA 2014".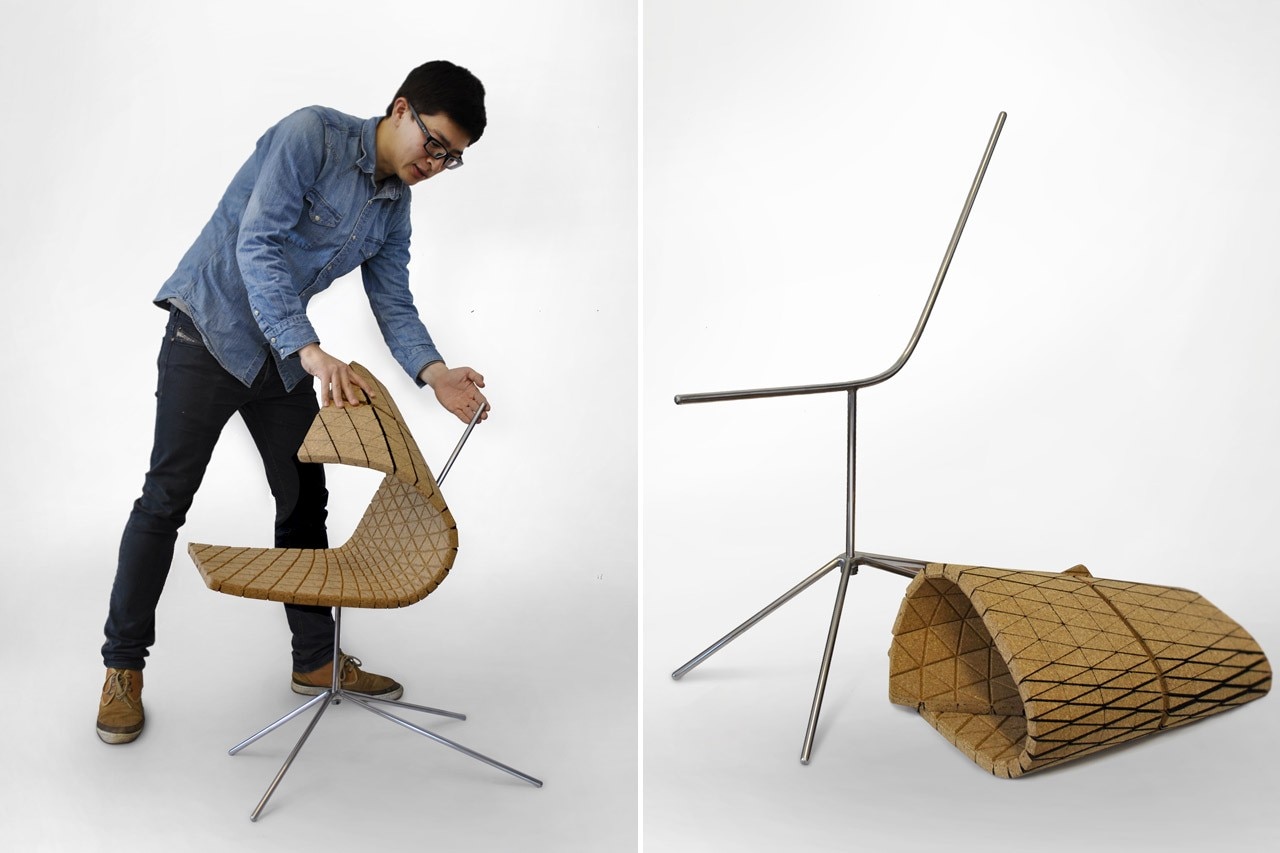 Erika Cross, Tri-Fold (Design Products)

An exploration in material efficiency through new manufacturing techniques and processes has led to the creation of Tri-Fold, a flexible as well as lightweight engineered cork composite.
Natural cork has a multitude of inherent attributes yet its poor tensile strength severely limits applications. To circumvent cork's shortfalls, Tri-Fold utilizes innovative geometry to form a multilayered network of compression and tension through which unsupported, low-profile rigid cork structures become possible. This enhanced functionality offers a wealth of opportunities in both domestic and public applications as well as batch and mass-manufactured products and construction materials.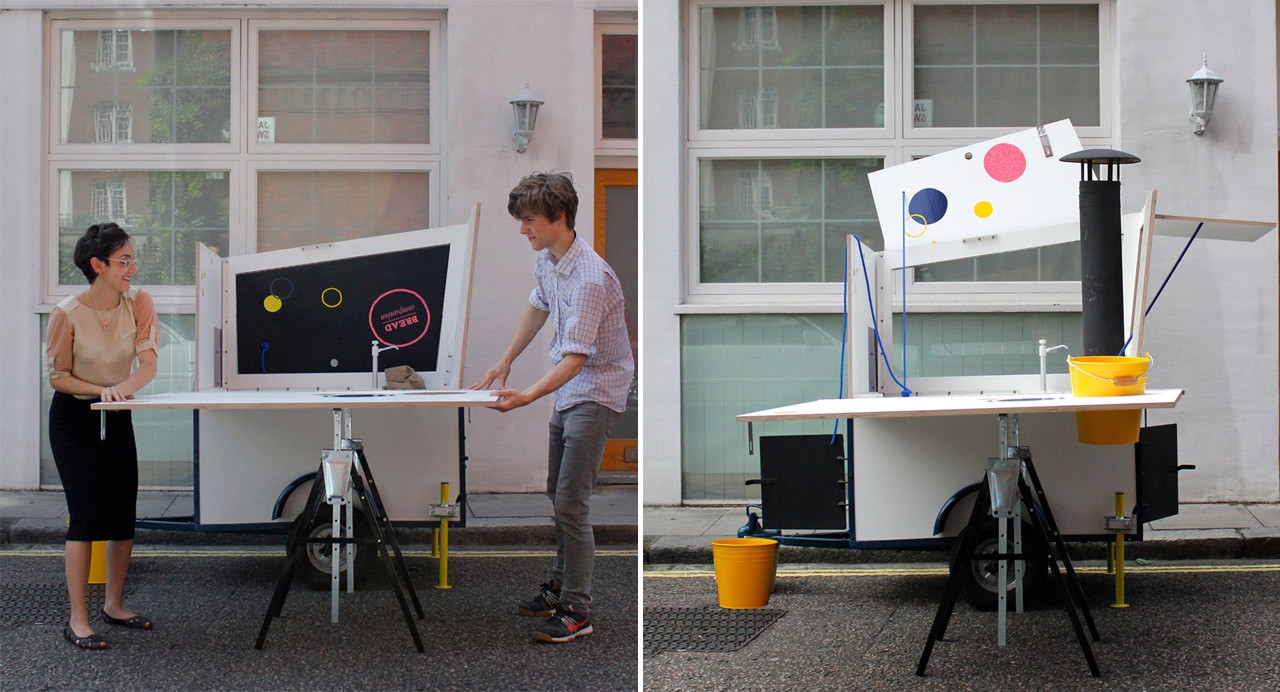 Julia Georgallis, Bread Companion – Mobile Bread Making (Design Products)

Design student Julia Georgallis is on a one-woman mission to get everyone baking their own bread! In 1961, the Chorleywood Bread Process was invented, cutting the production time of the everyday loaf drastically. This gave rise to anaemic supermarket bread and was partly to blame for the destruction of the UK's bread culture.
The Bread Companion is a moving, micro bakery, travelling around high streets, festivals and events to encourage people to bake, eat and appreciate good bread. Inspired by the communal bread ovens of the past, the bakery uses a wood fired oven to bake bread on the streets and Georgallis also runs bread-making workshops to encourage baking at home.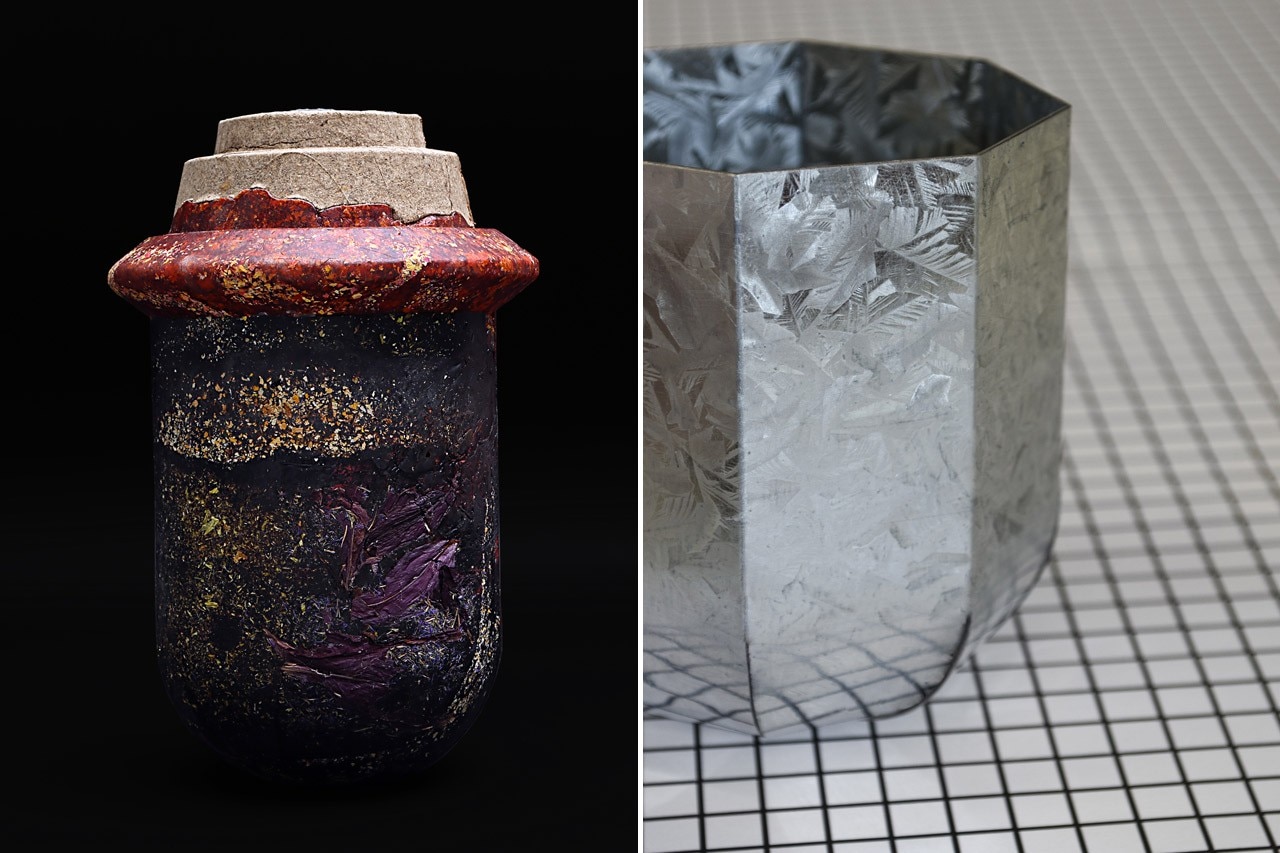 Marcin Rusak, Flowering Transition (Design Products)

Pure consumption in the name of beauty, sentiment and ritual, we purchase flowers knowing they will die. Nature was once the model of perfection but our aesthetics and abilities have surpassed the enigmatic blossom. Highly engineered and mass produced, flowers have lost their scent, locality, and power. They have become commodities.
This work, divided into five chapters, explores the reality of flowers today through ephemeral objects that question the existing product landscape including a perishable vase made from petals of discarded dead flowers.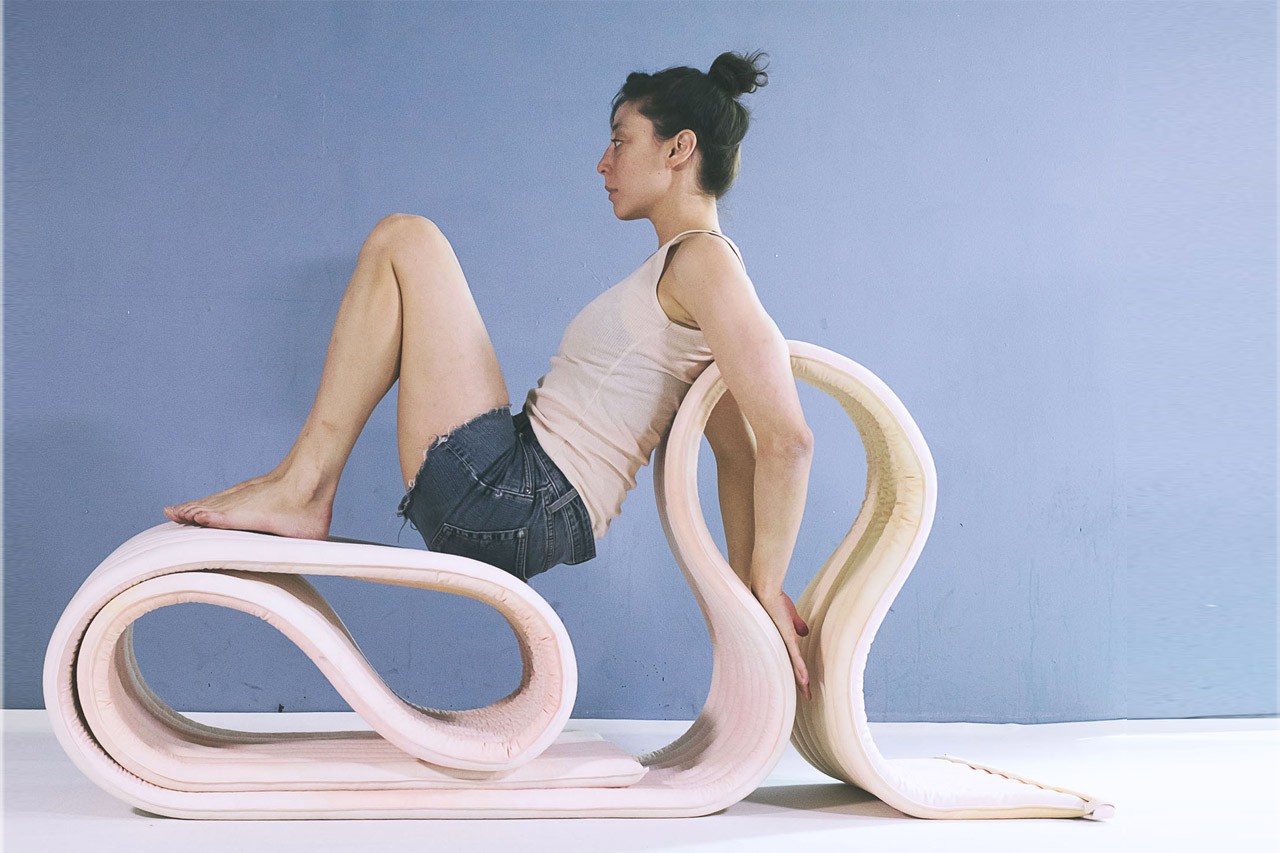 Kirsi Enkovaara, Body Furniture (Design Products)

In industrialized society it is easy to lose connection to your body, senses and awareness of nature in everyday surroundings.
Learned cultural behaviours define interactions with objects. Body – a seat that encourages primal synergy between objects and man as it lets the body and senses define the way it is being used.



Tino Seubert, Regalvanize (Design Products)        

Galvanised steel has always been highly sought after in industrial applications and in exterior corrosion resistance, but never for aesthetic purposes. The surface of galvanised steel is often lacquered hiding its unique aesthetic qualities.
Seubert project investigates the galvanisation process, finding new applications and celebrating its unique crystalline structures.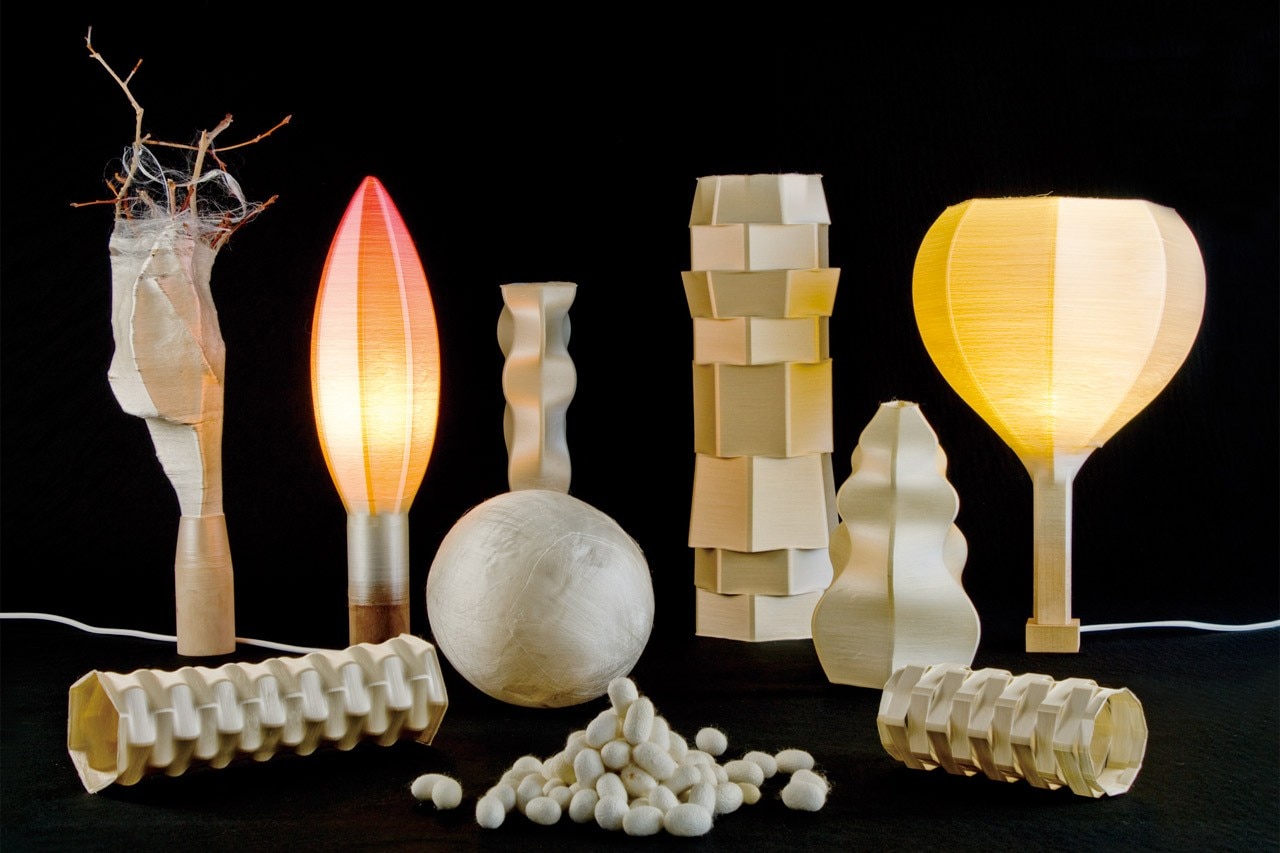 Yasuhiro Suzuki, Re-Cocoon (Design Products)

The Re-Cocoon project is a series of silk lamps directly moulded from silk cocoons. The idea of this project came from the curiosity of silk textile production and processes such as silk spinning.
The way Suzuki produce these lamps is that he boil the silk cocoons and directly spin silk fibre from them onto a mold. He can continually spin approximately 1.5 kilometers of fibre from each cocoon which allows him to then produce these lamps. In order for these lamps to hold their shape, was utilize silk's glue protein called Sericin. Therefore, each lamp is completed only from the natural properties of silk.

Show RCA 2014, Architecture and Interior design, view of the exhibition
Show RCA 2014, Architecture and Interior design, view of the exhibition
Show RCA 2014, Design, view of the exhibition
Show RCA 2014, Design, view of the exhibition
Show RCA 2014, Design, view of the exhibition