In May Luzinterruptus travelled to Poland, where they had been invited by the Katowice Street Art Festival to present a new piece, Labyrinth of plastic waste.
With the performance they were looking to demonstrate, in a poetic manner, the amount of plastic waste that is consumed daily, in addition to focusing attention on the big business of bottling water, which leads to very serious problems in developing countries, whose citizens have watched as their aquifers have been privatized with impunity for the exclusive enrichment of large business owners and ruling classes without scruples.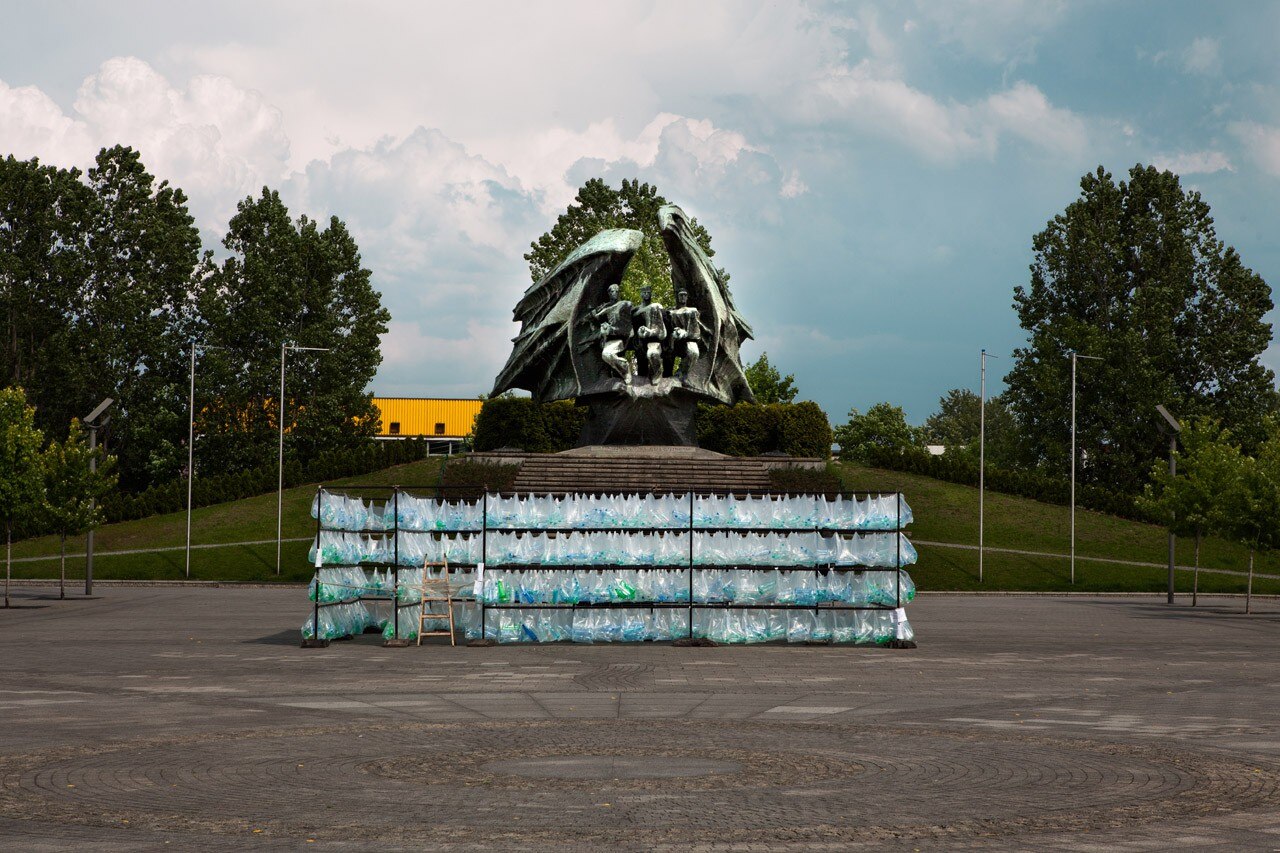 After 4 days of work in front of the imposing sculpture of the Polish Soldier, they created, turned into a 7 by 5 meter, 3.4 meter high piece, full of labyrinthine corridors in which to play, to lose oneself or simply walk, in an environment of mysterious shades in which everything that happened was perceived as diffused and the sun's rays were filtered through the colored packaging. At night, the piece was transformed into a magical site, a kind of intimate and shining chapel, with walls made of plastic, almost monochrome mosaics.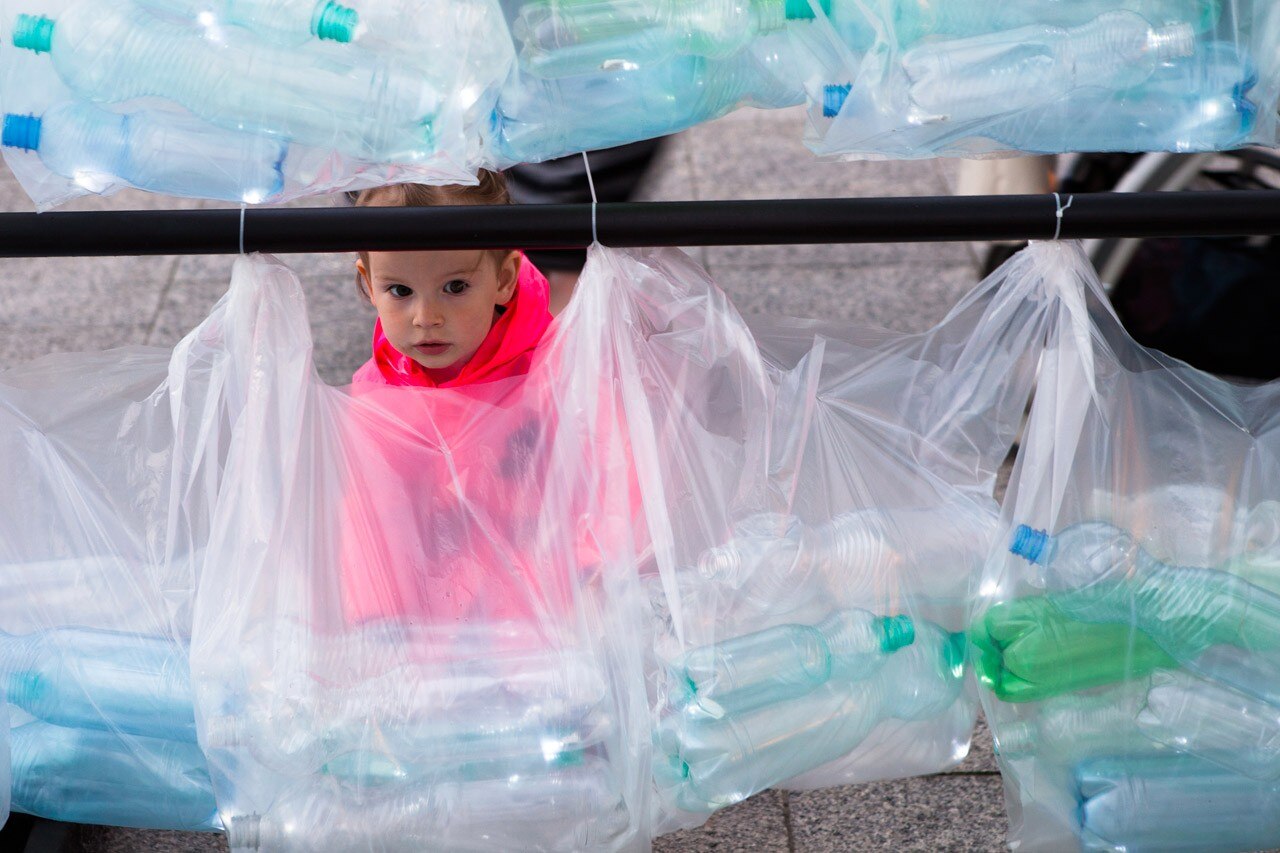 To create this installation, more than 6,000 water bottles were used, collected from a local manufacturing and bottling plant, which donated all the ones they discarded because they did not meet the quality standards required to sell them.
The rest of the material was contributed by the residents who helped to fill in the piece with the bottles consumed during the 4 days that it took to assemble it.
The containers were deposited in transparent bags illuminated with autonomous LED's and suspended by their handles from a metallic structure constructed of modular and reusable elements. The piece could be enjoyed for 2 weeks, open day and night and at the end of this period, was completely disassembled and every part of the installation was conveniently recycled.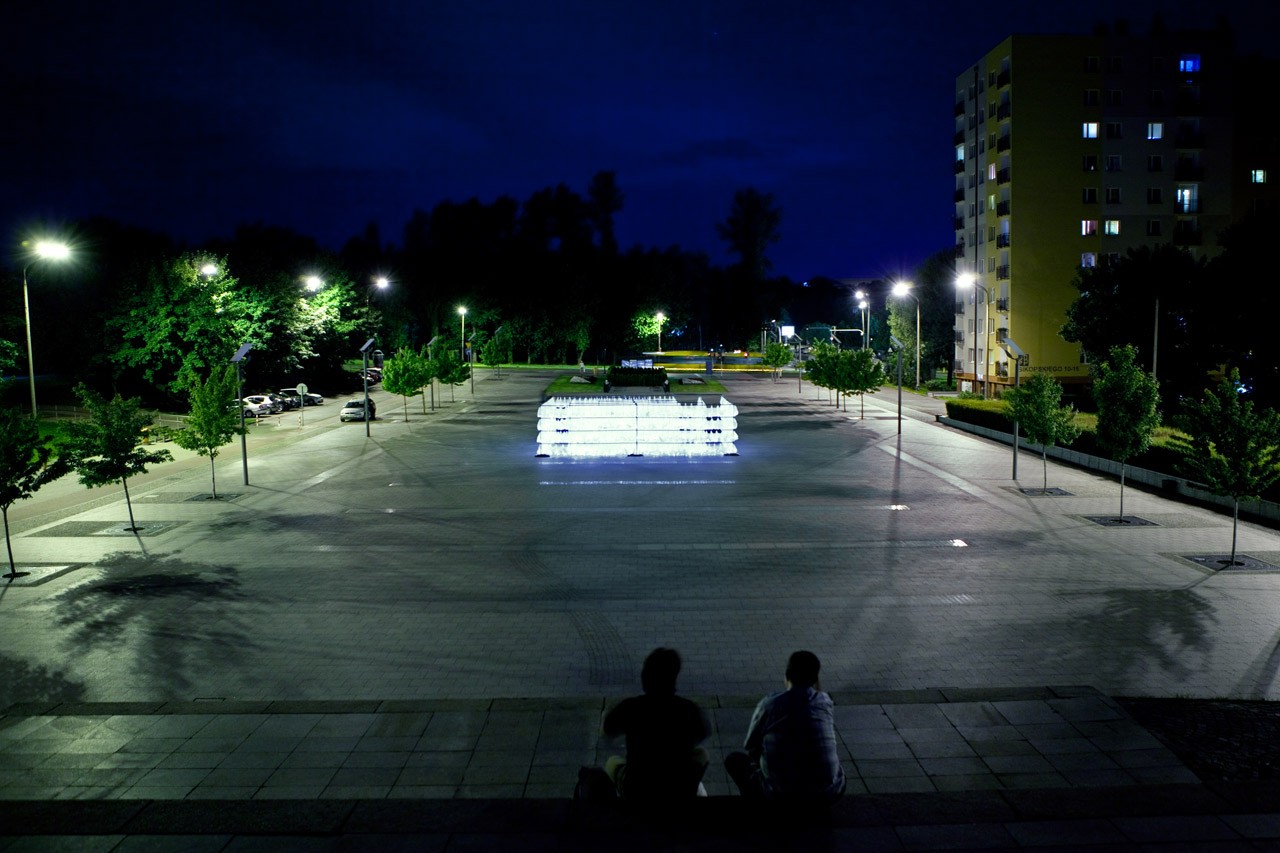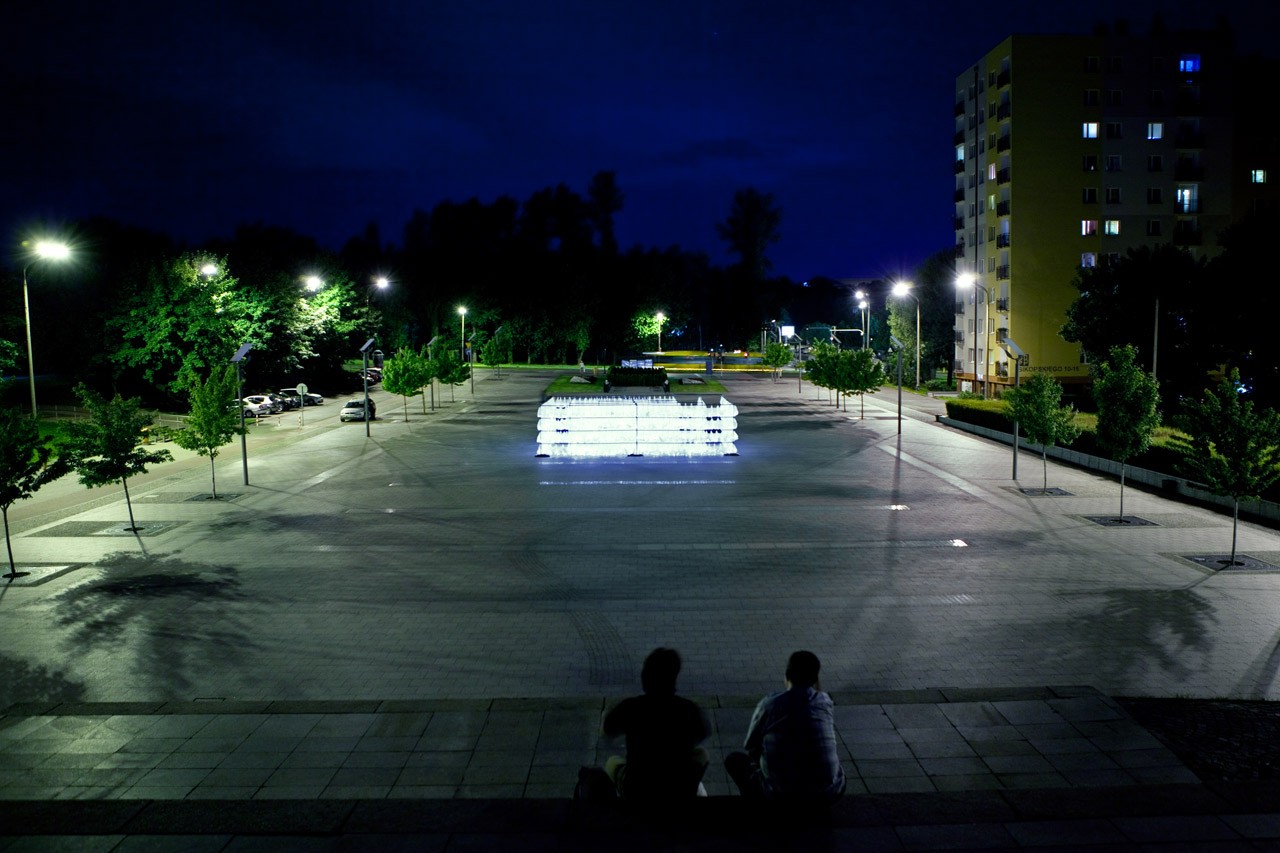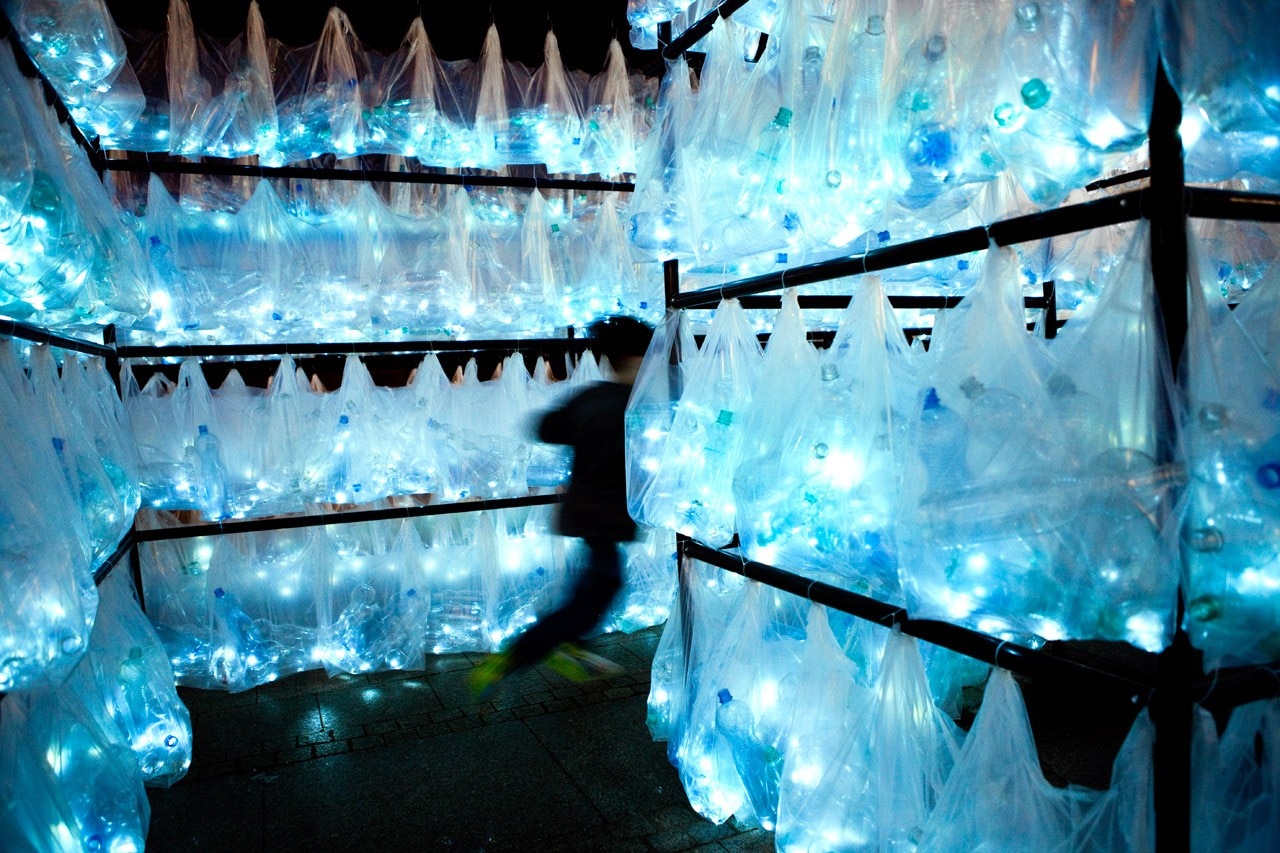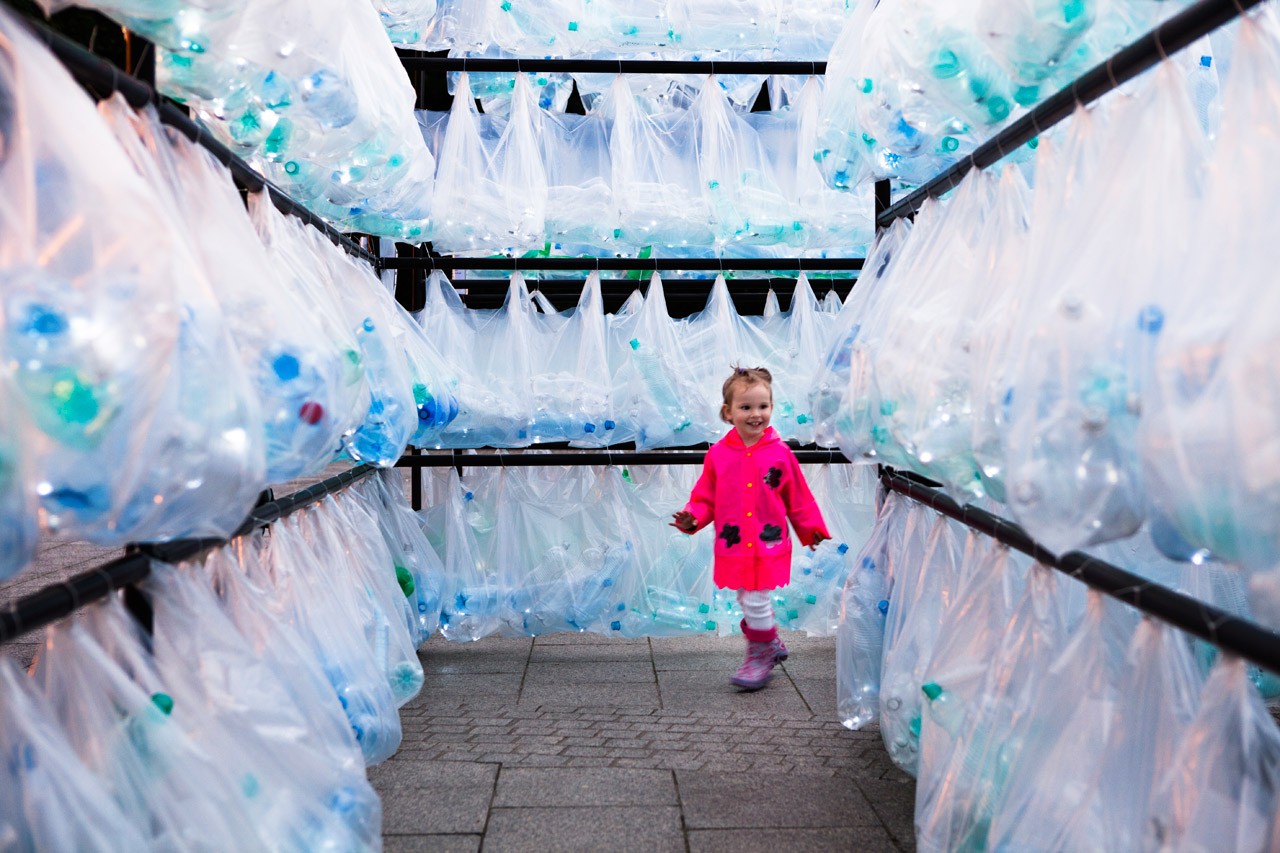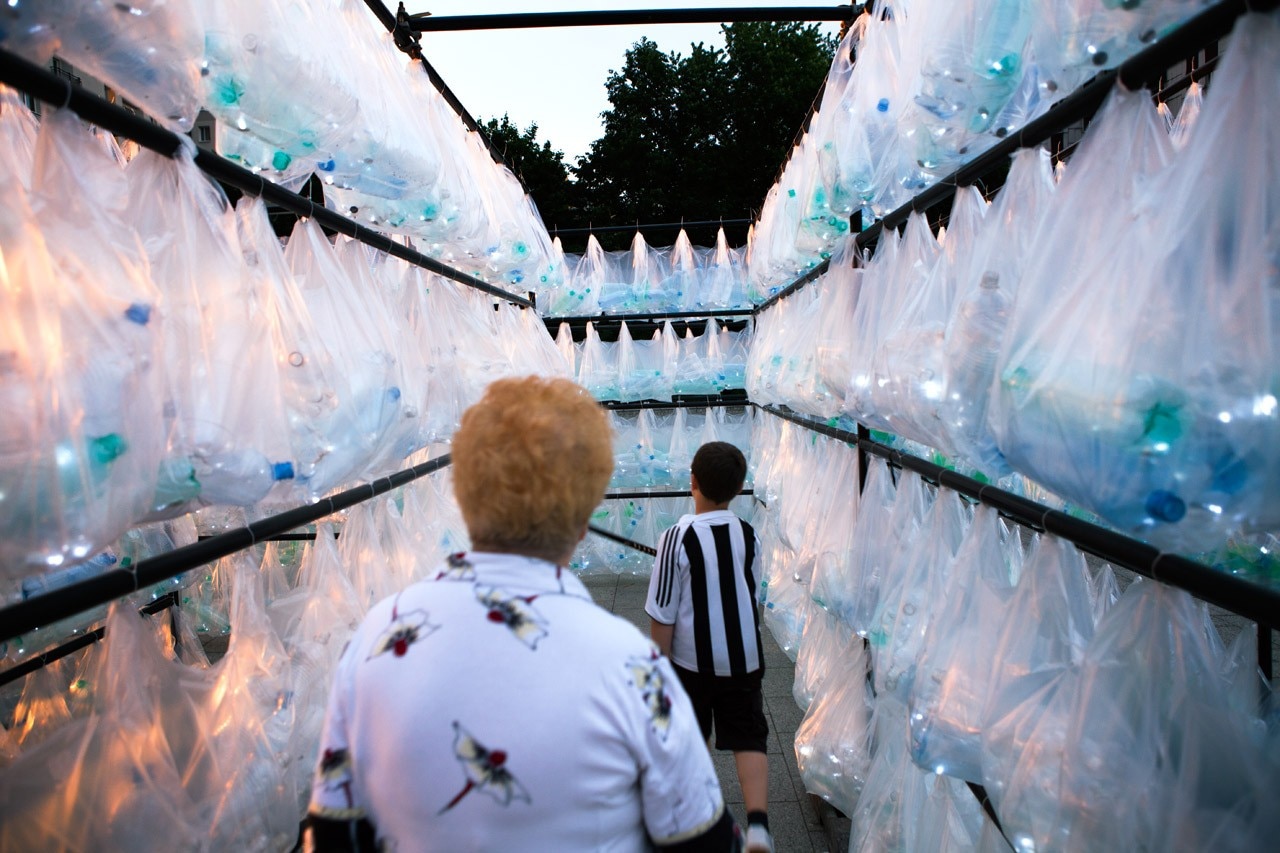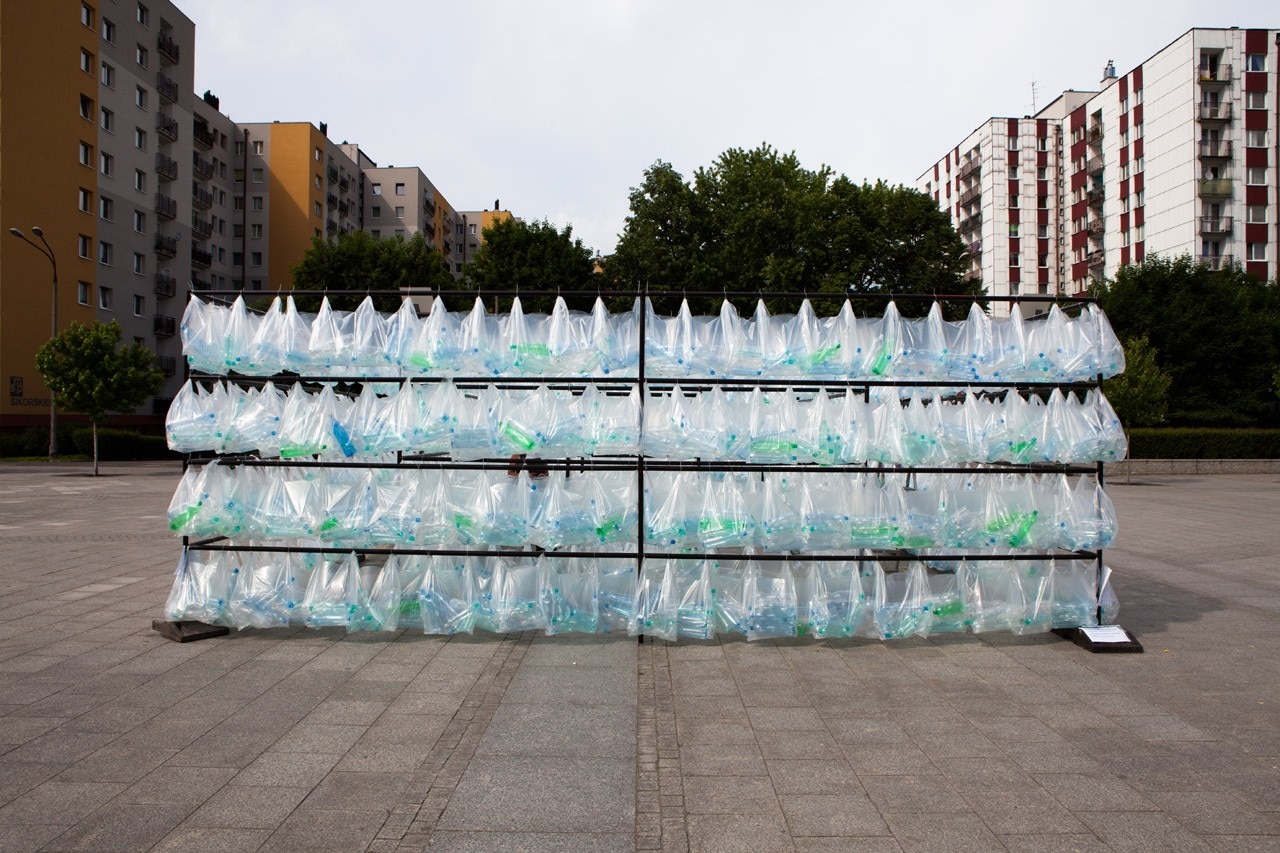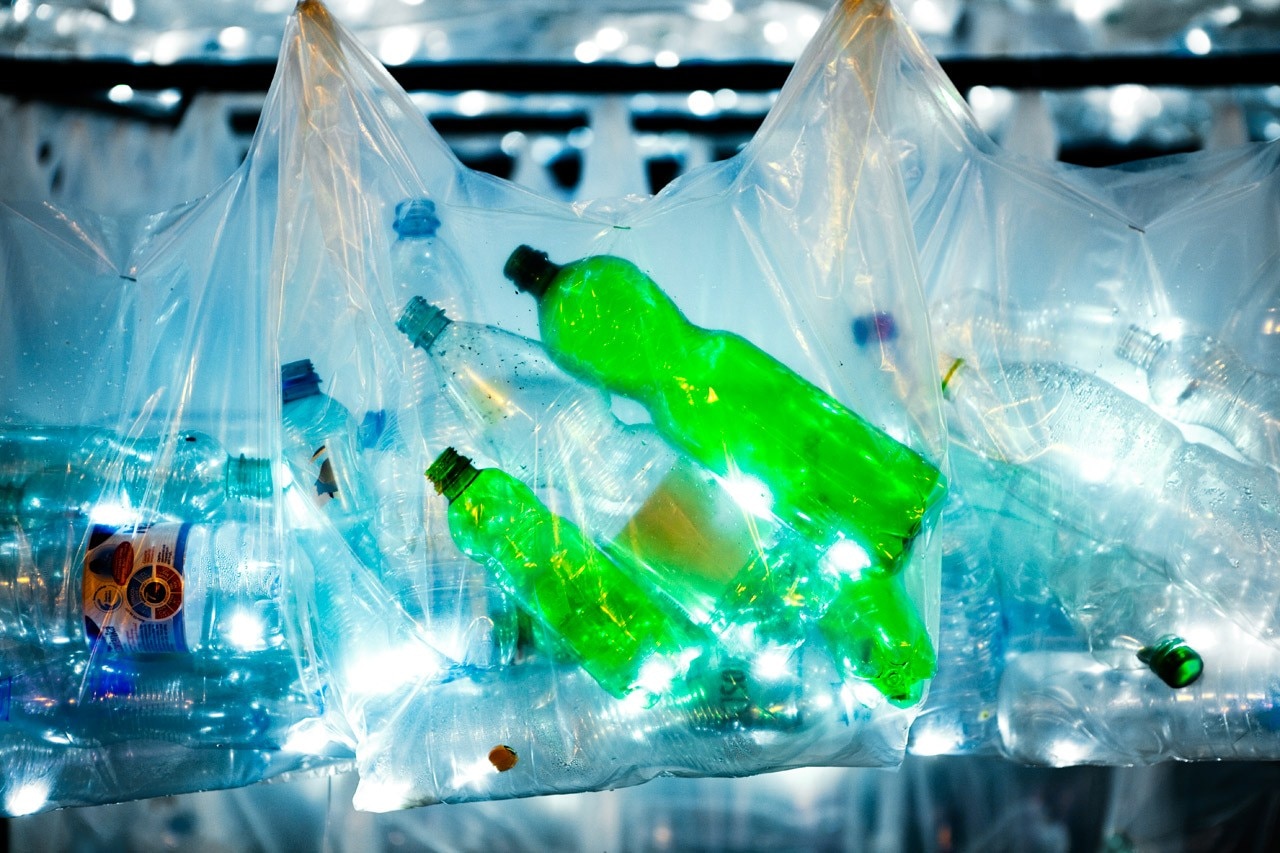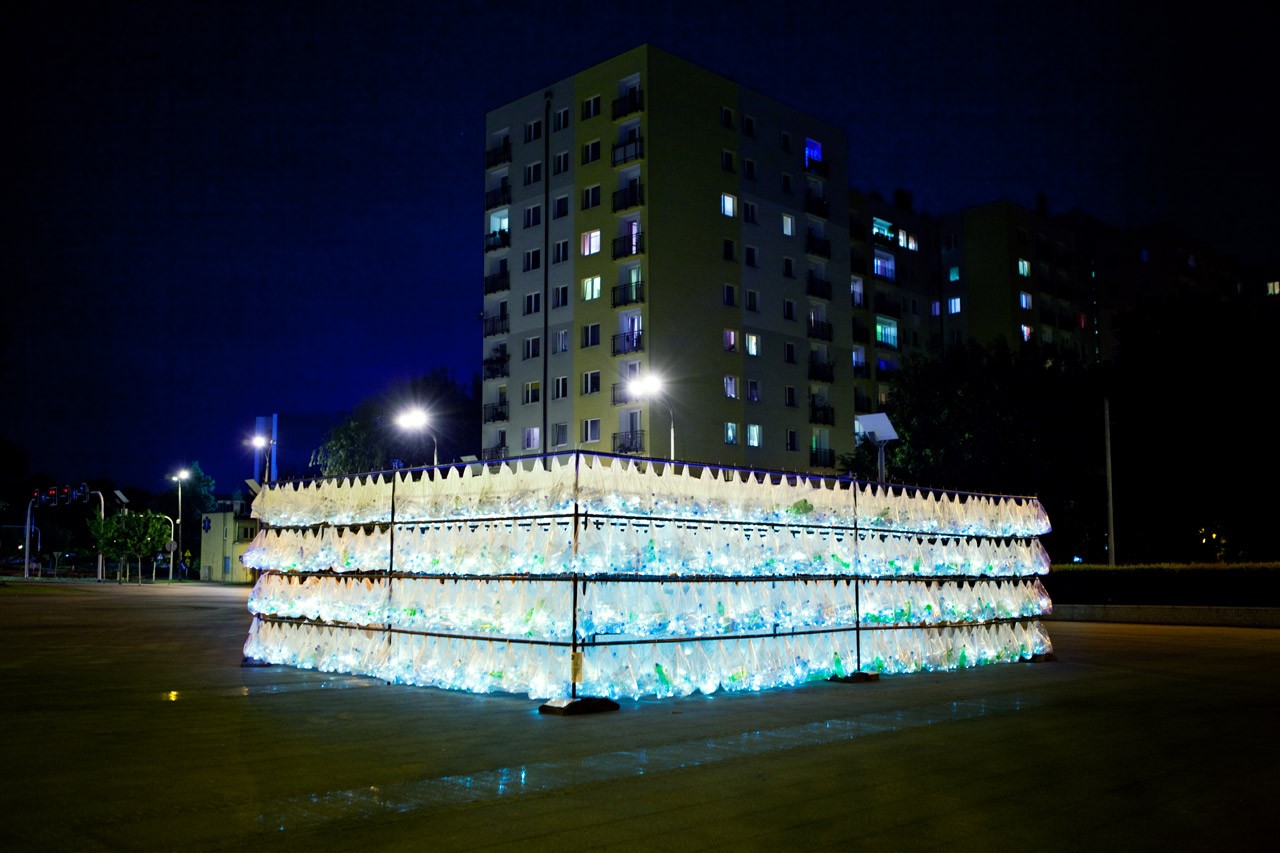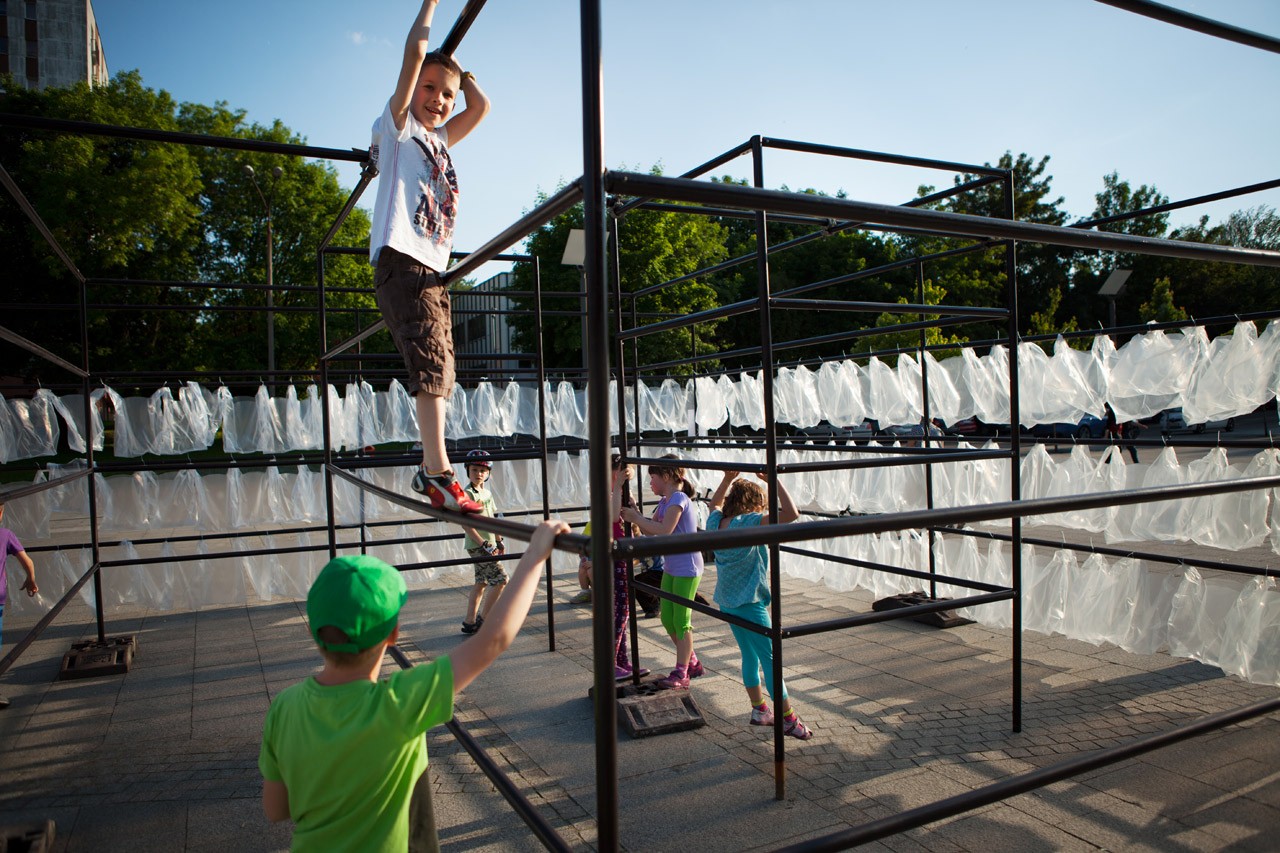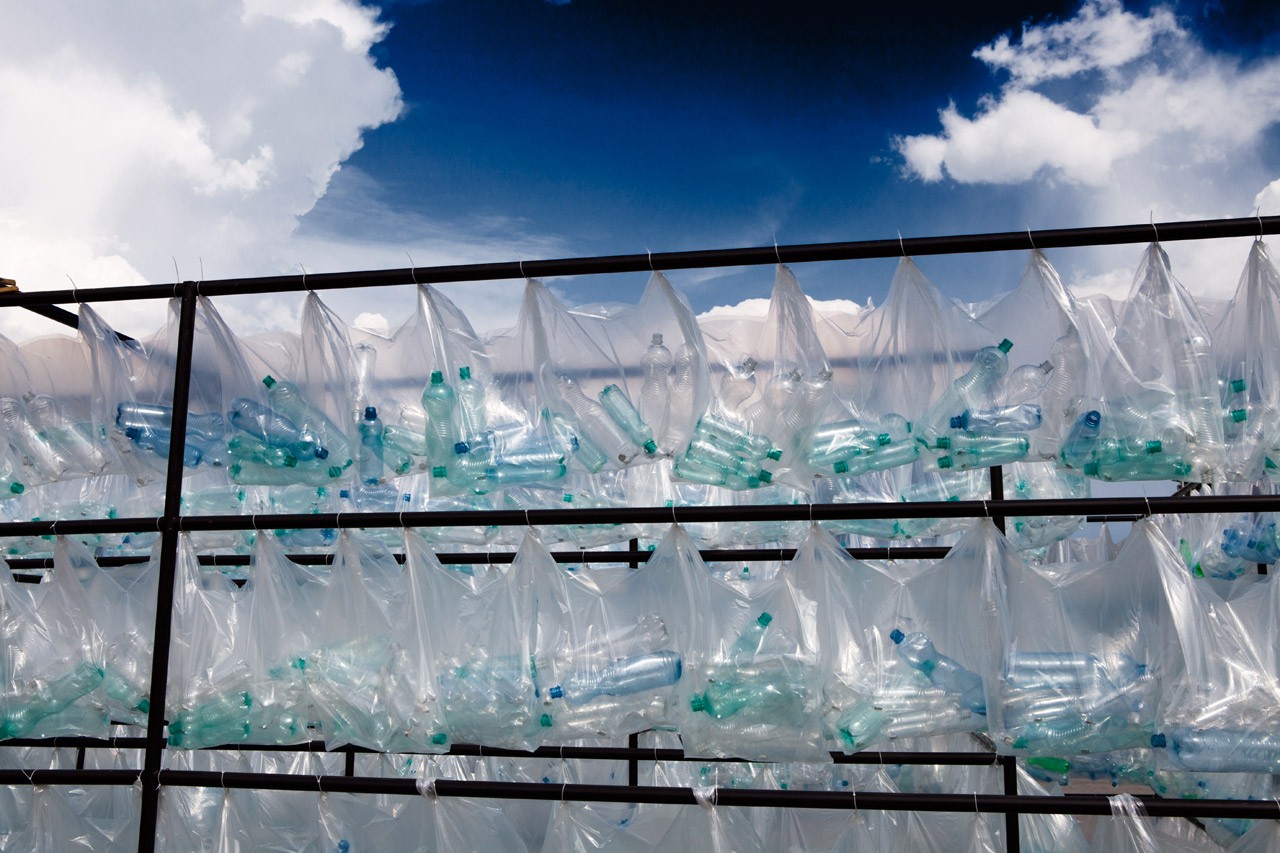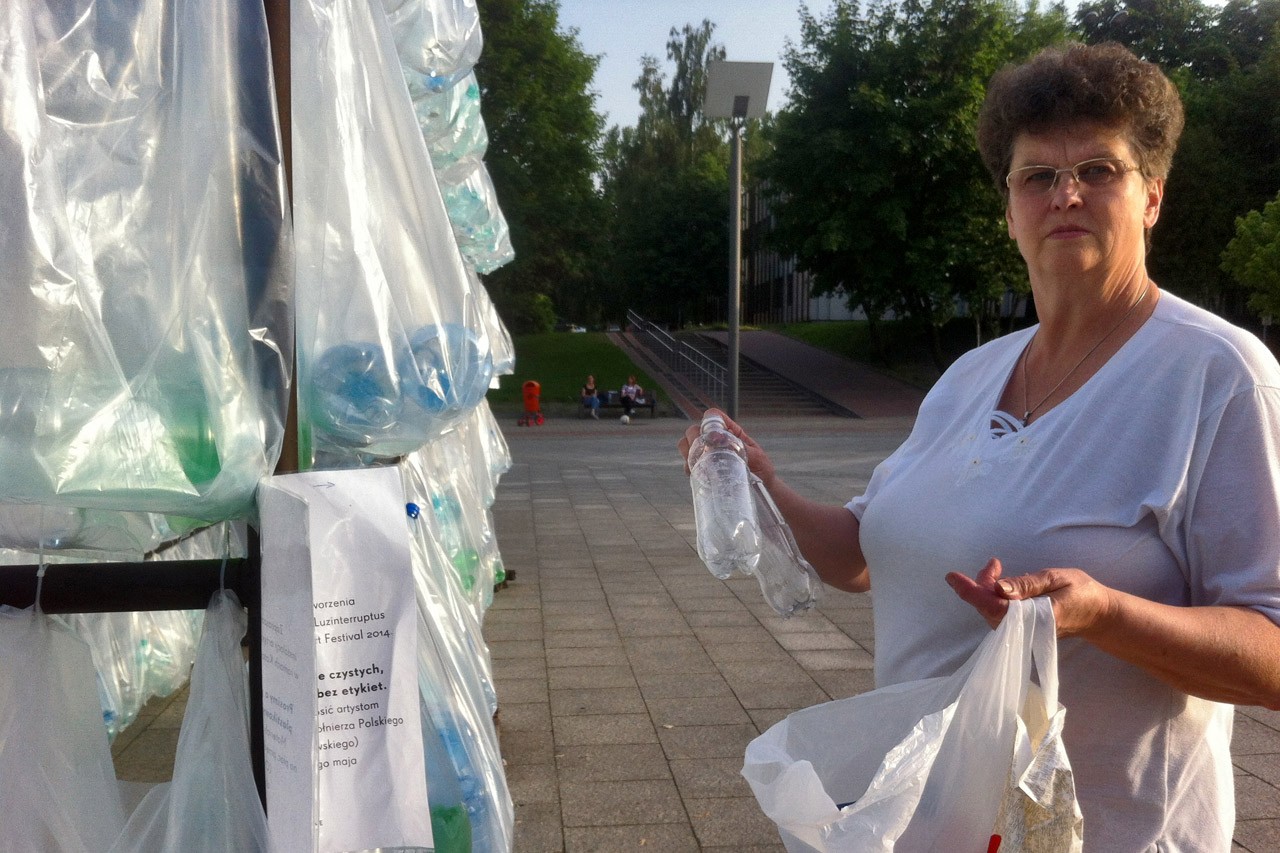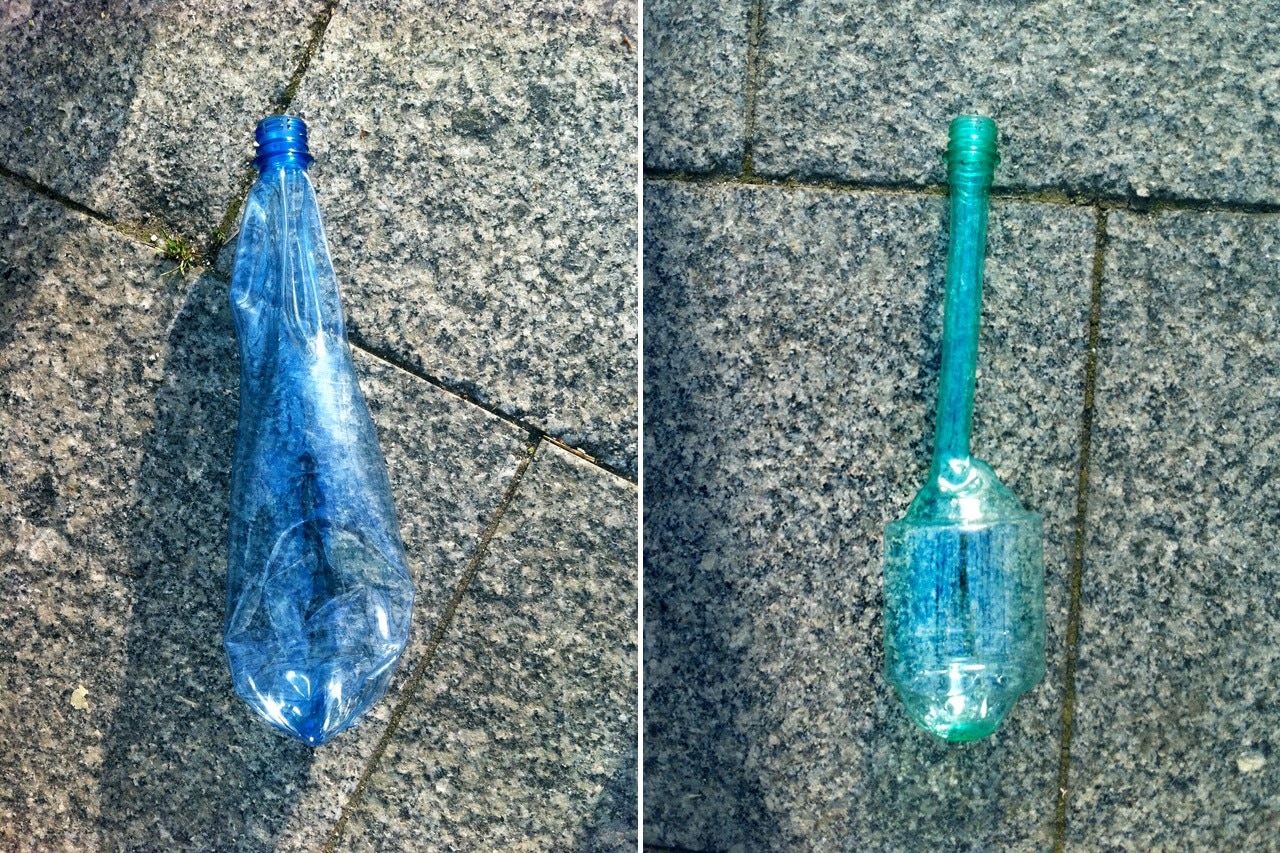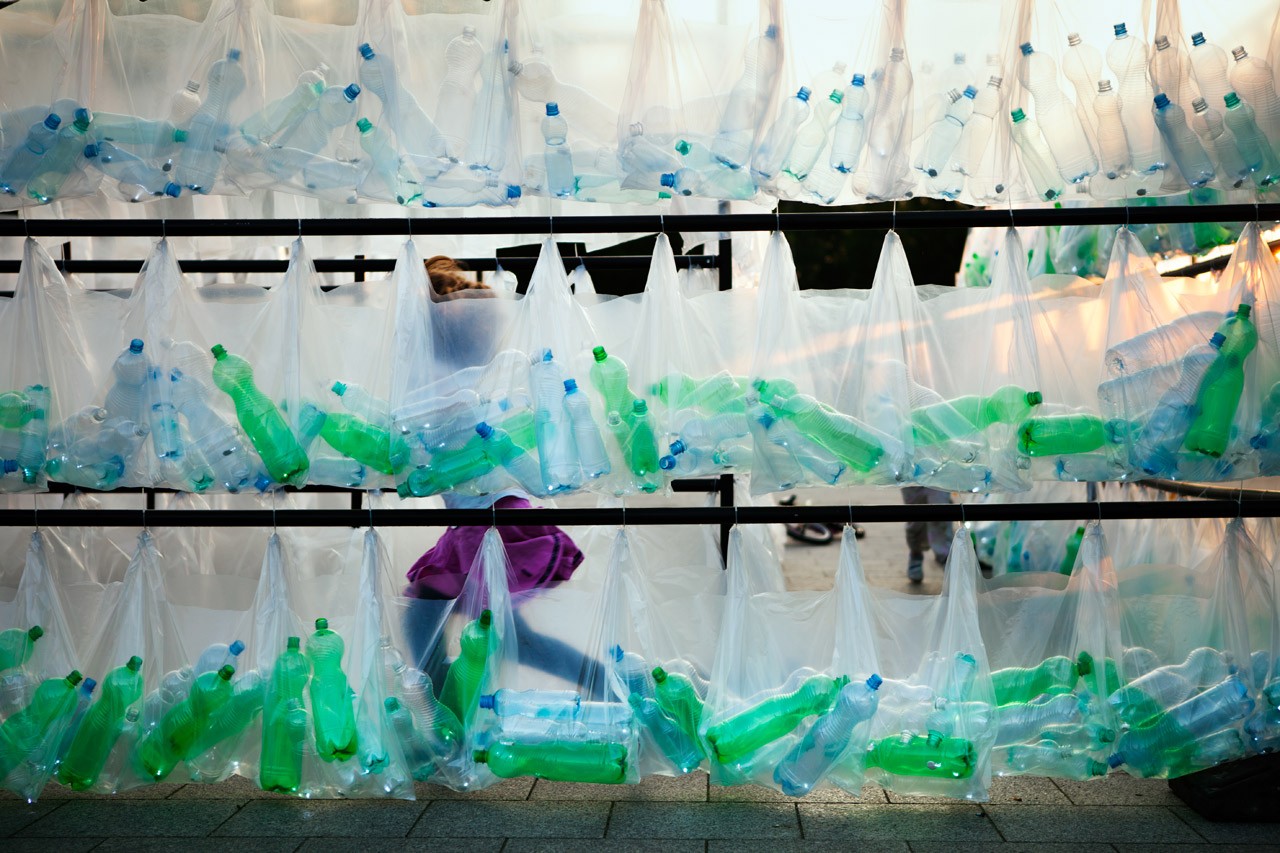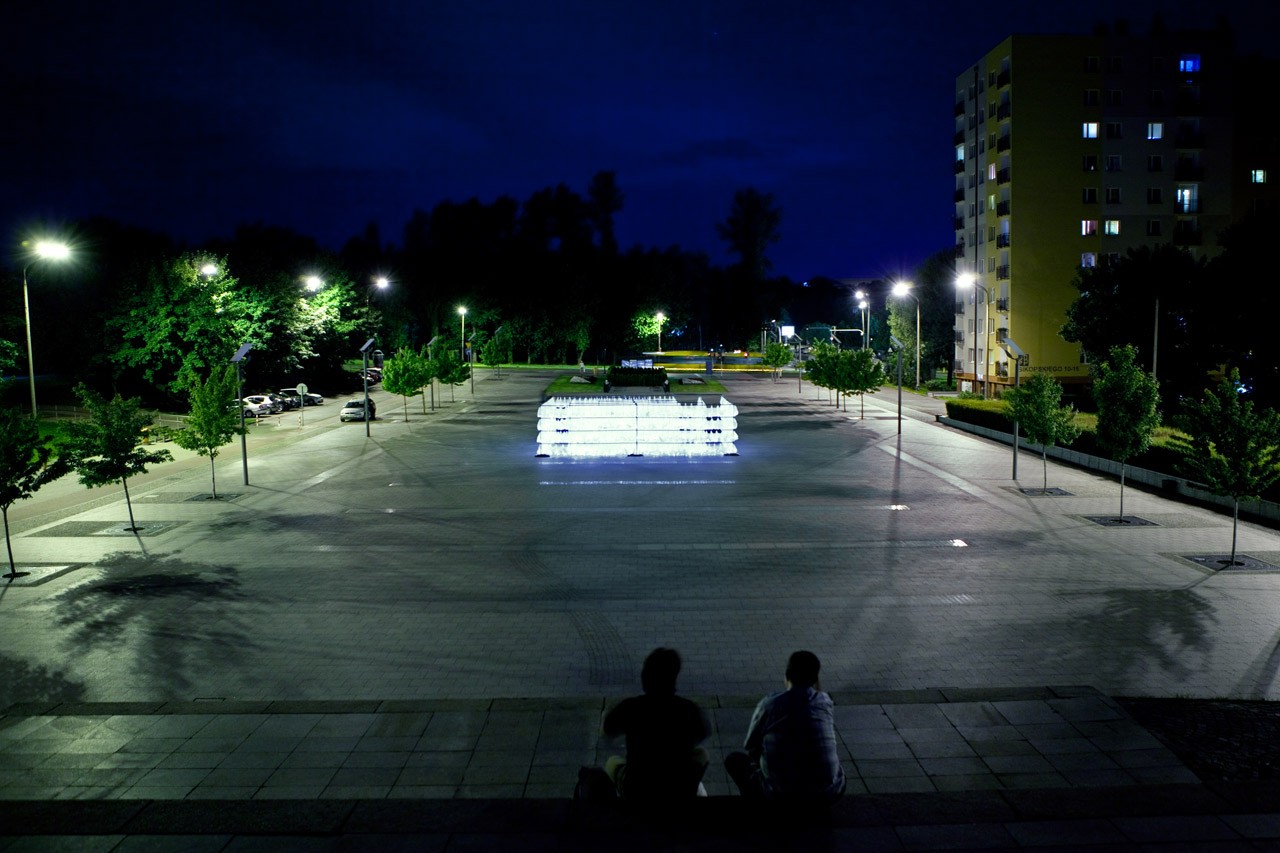 Luzinterruptus, Labyrinth of plastic waste, Katowice, Poland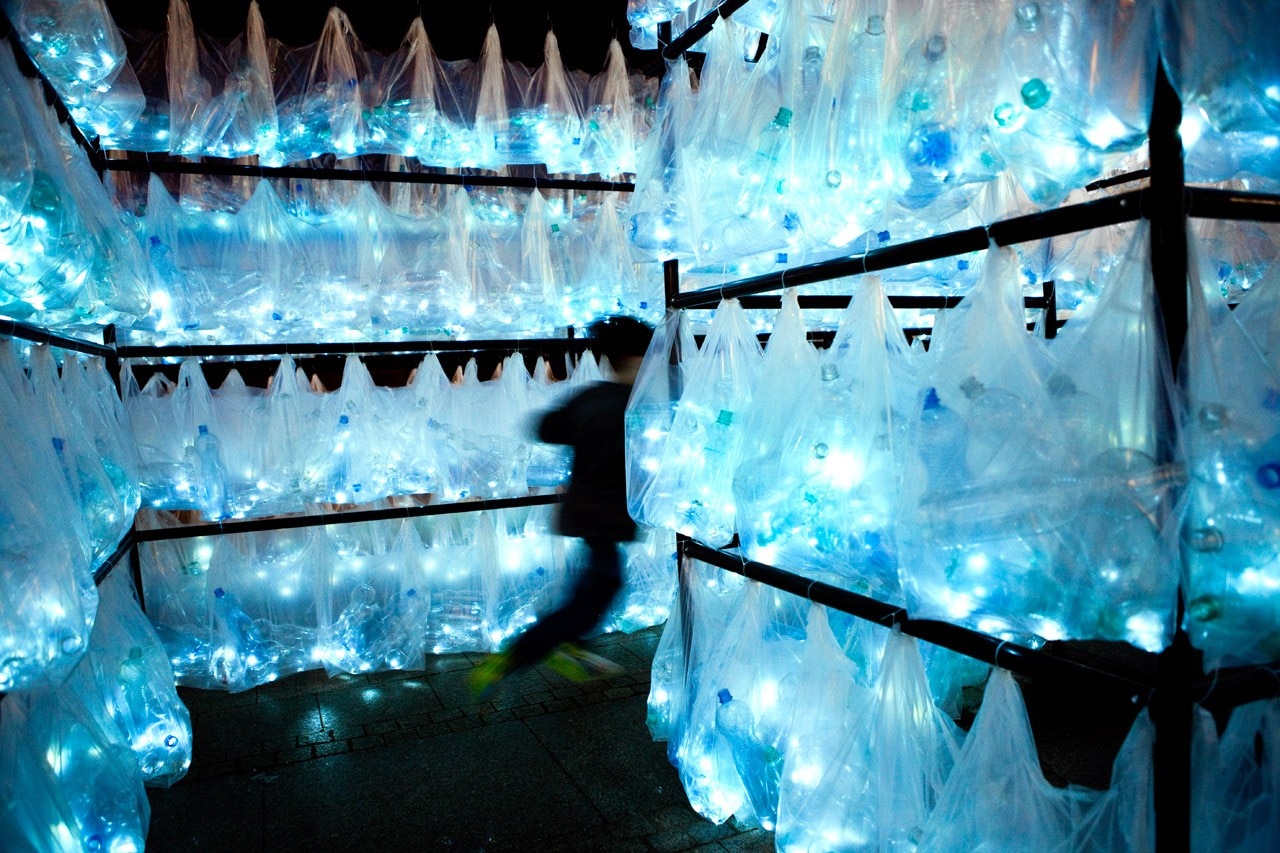 Luzinterruptus, Labyrinth of plastic waste, Katowice, Poland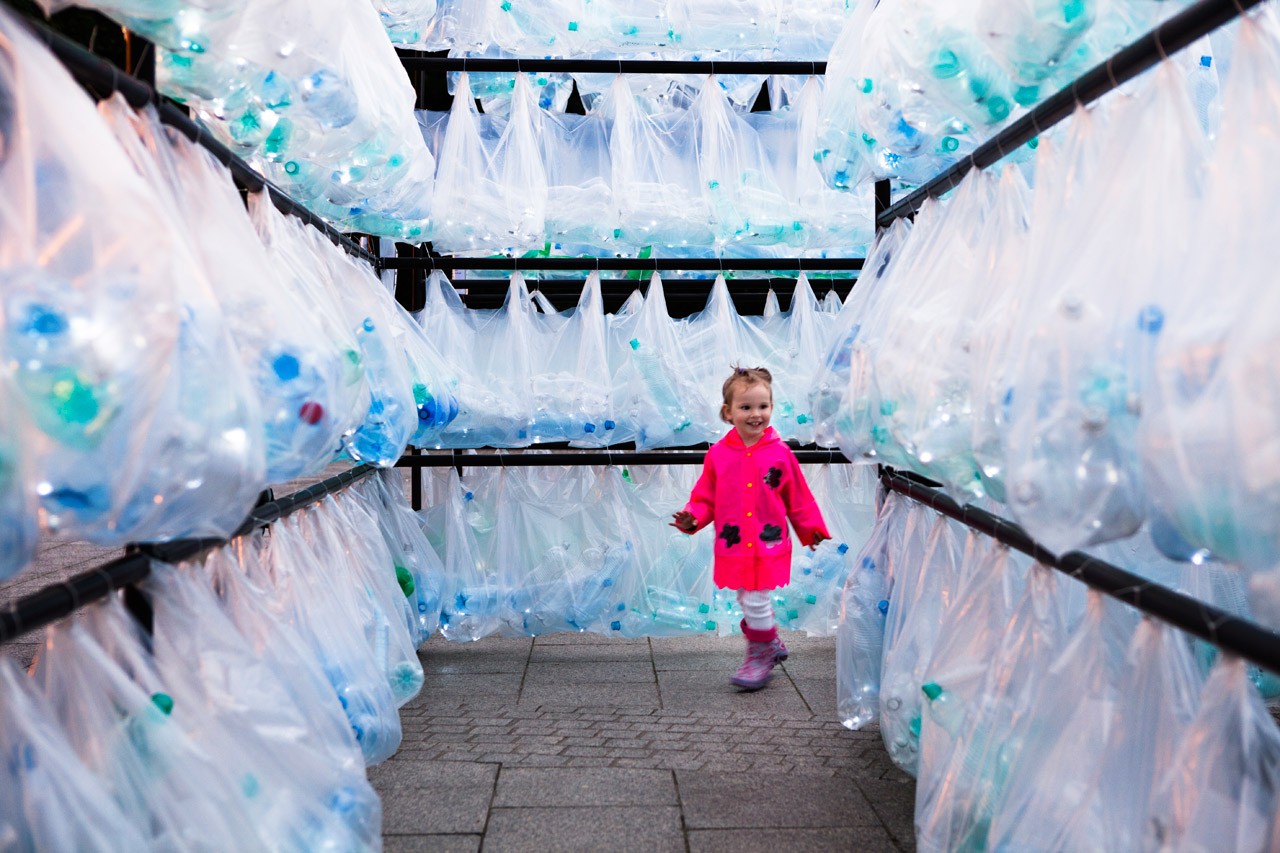 Luzinterruptus, Labyrinth of plastic waste, Katowice, Poland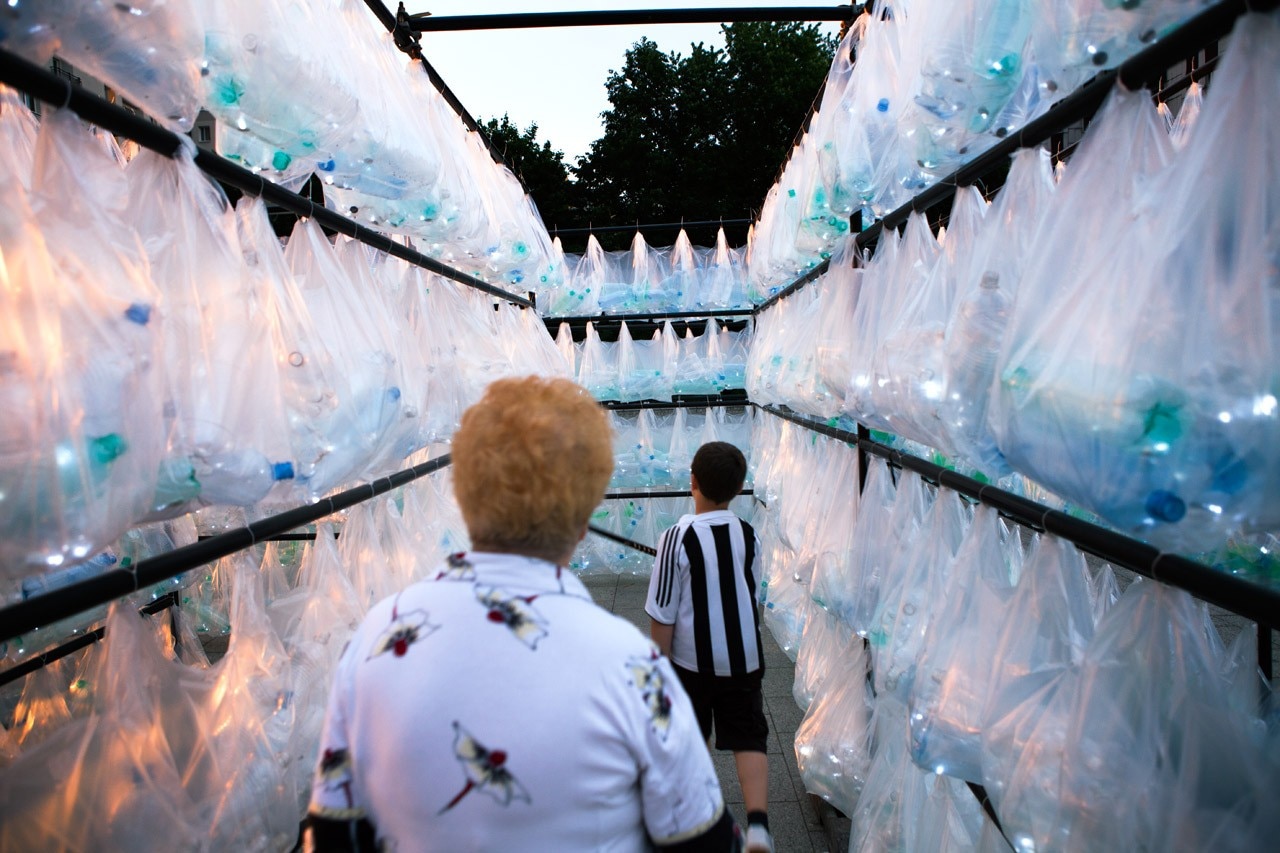 Luzinterruptus, Labyrinth of plastic waste, Katowice, Poland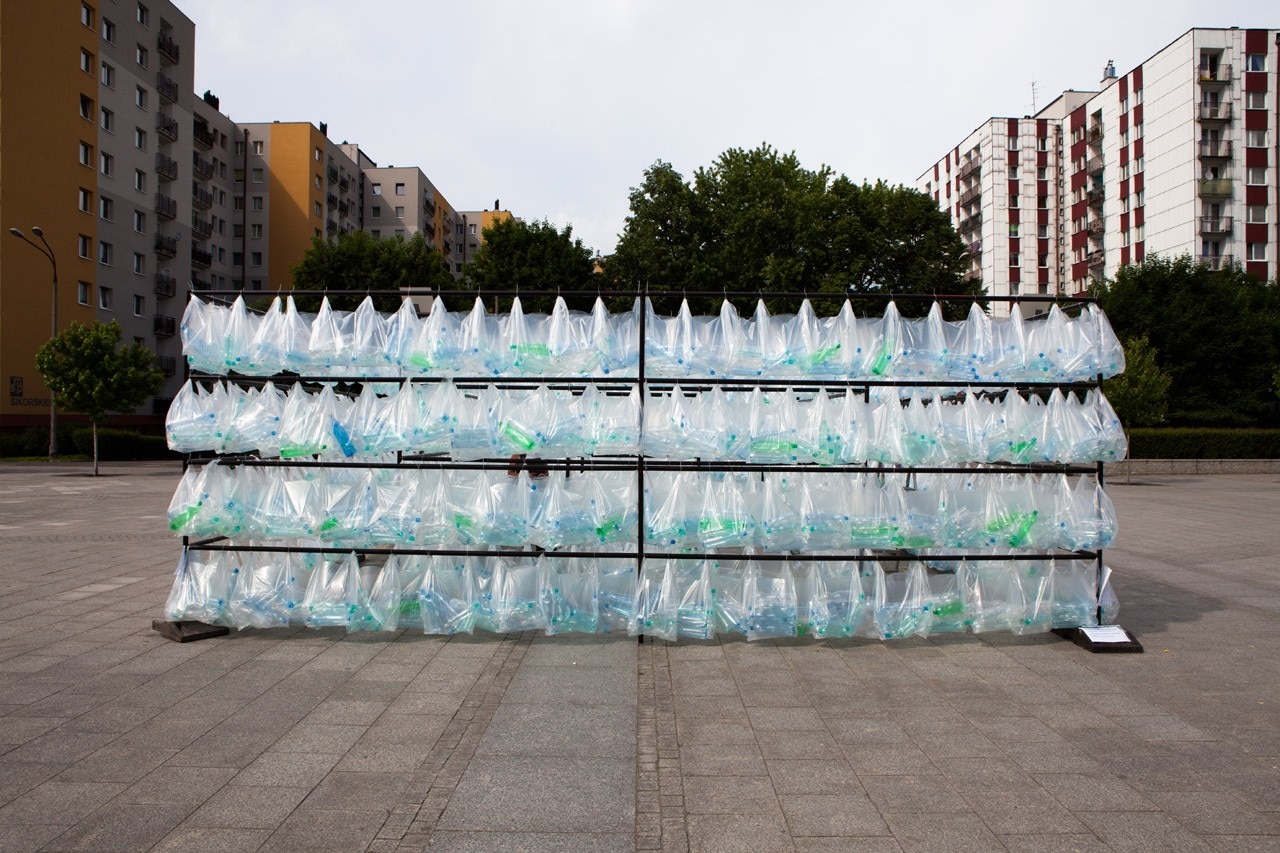 Luzinterruptus, Labyrinth of plastic waste, Katowice, Poland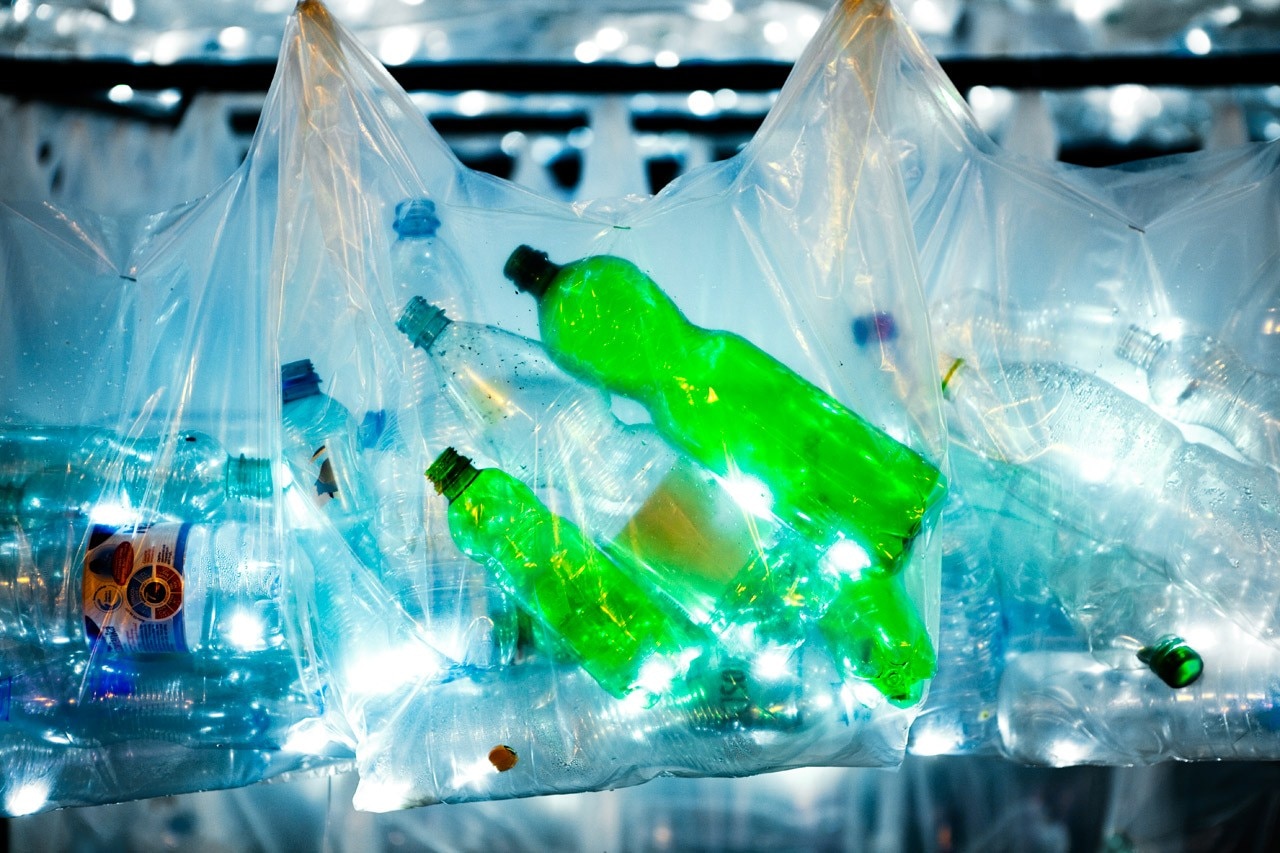 Luzinterruptus, Labyrinth of plastic waste, Katowice, Poland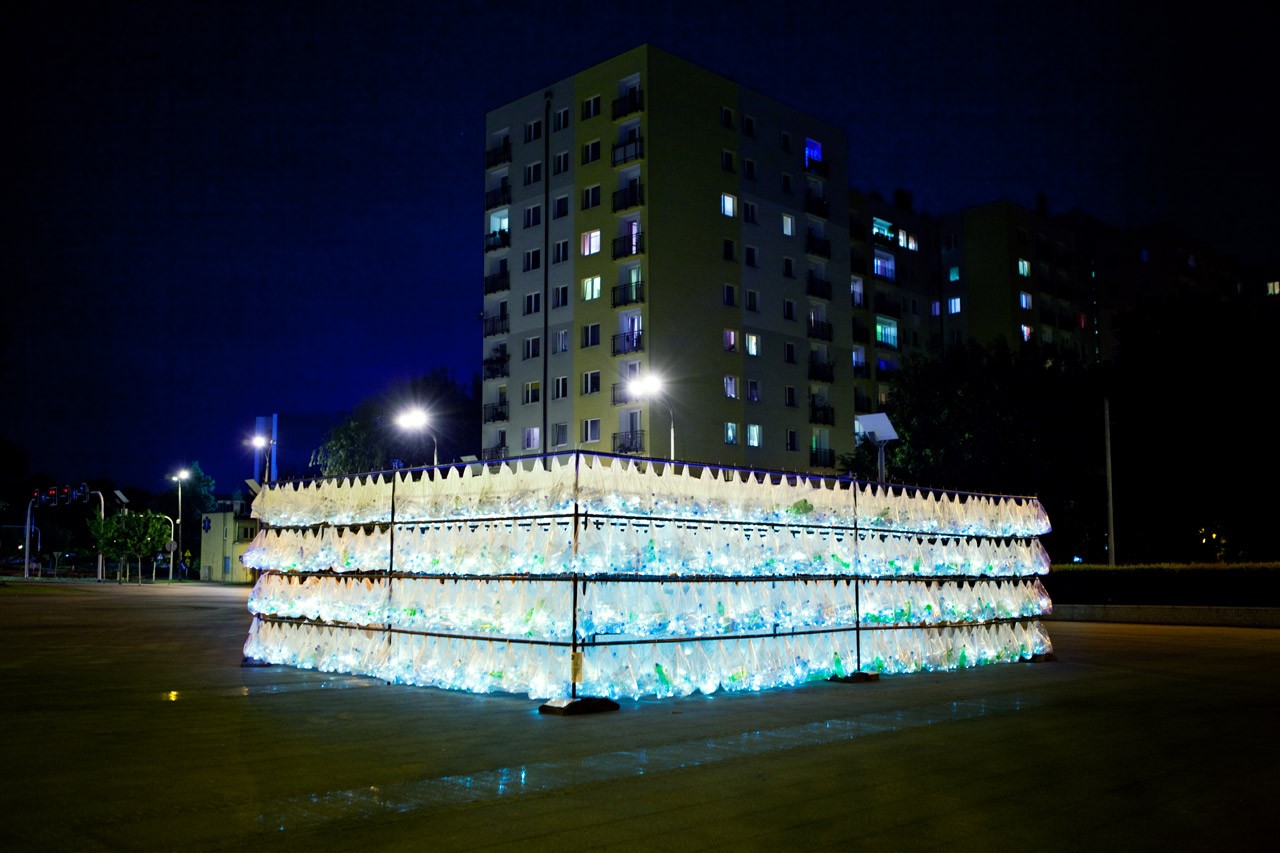 Luzinterruptus, Labyrinth of plastic waste, Katowice, Poland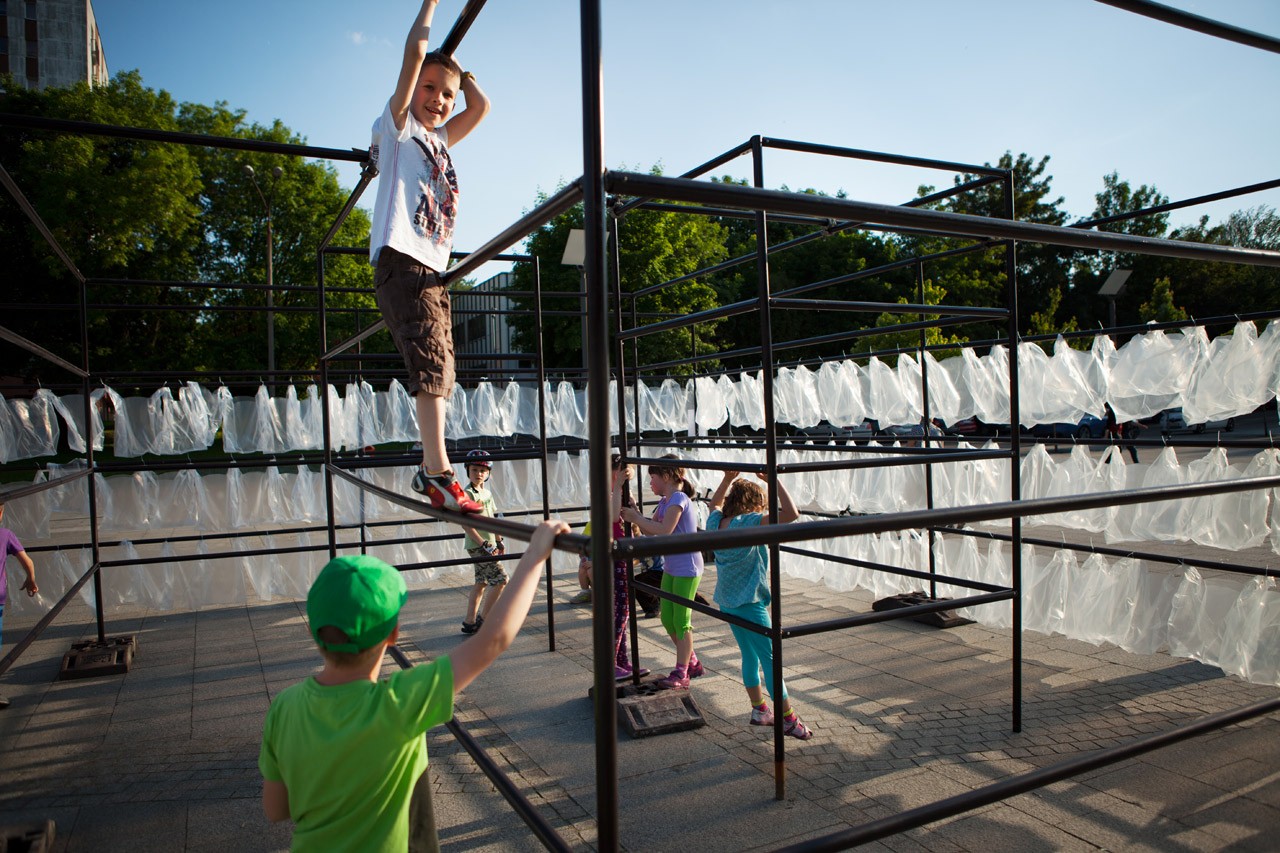 Luzinterruptus, Labyrinth of plastic waste, Katowice, Poland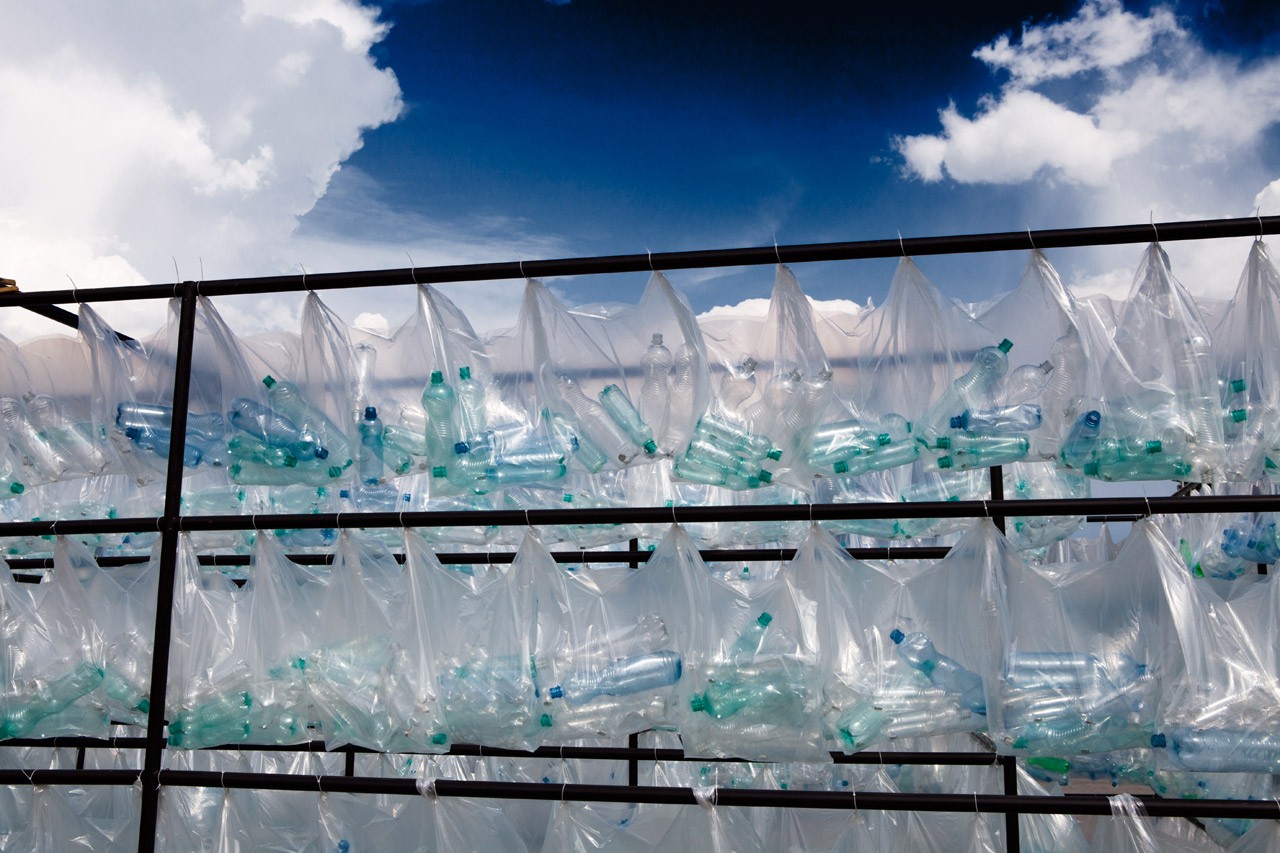 Luzinterruptus, Labyrinth of plastic waste, Katowice, Poland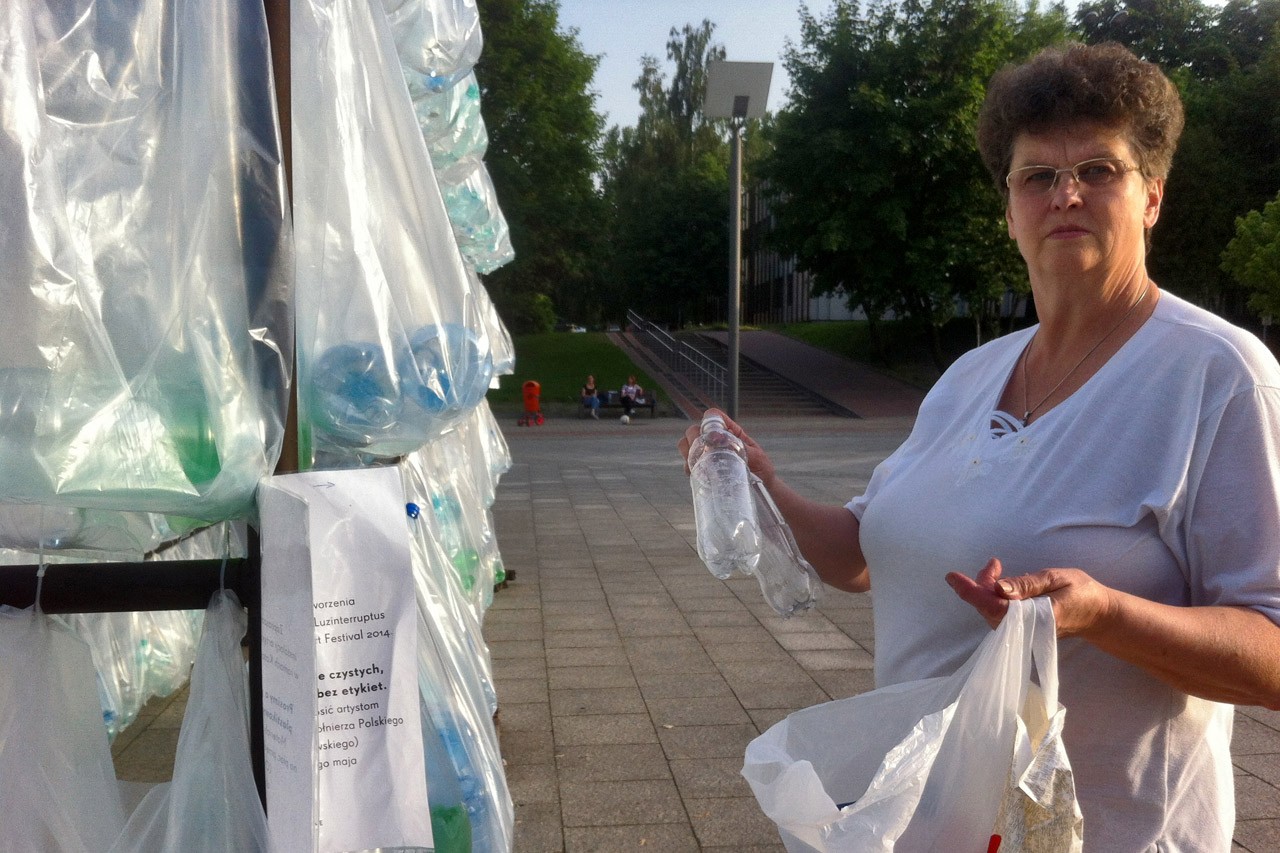 Luzinterruptus, Labyrinth of plastic waste, Katowice, Poland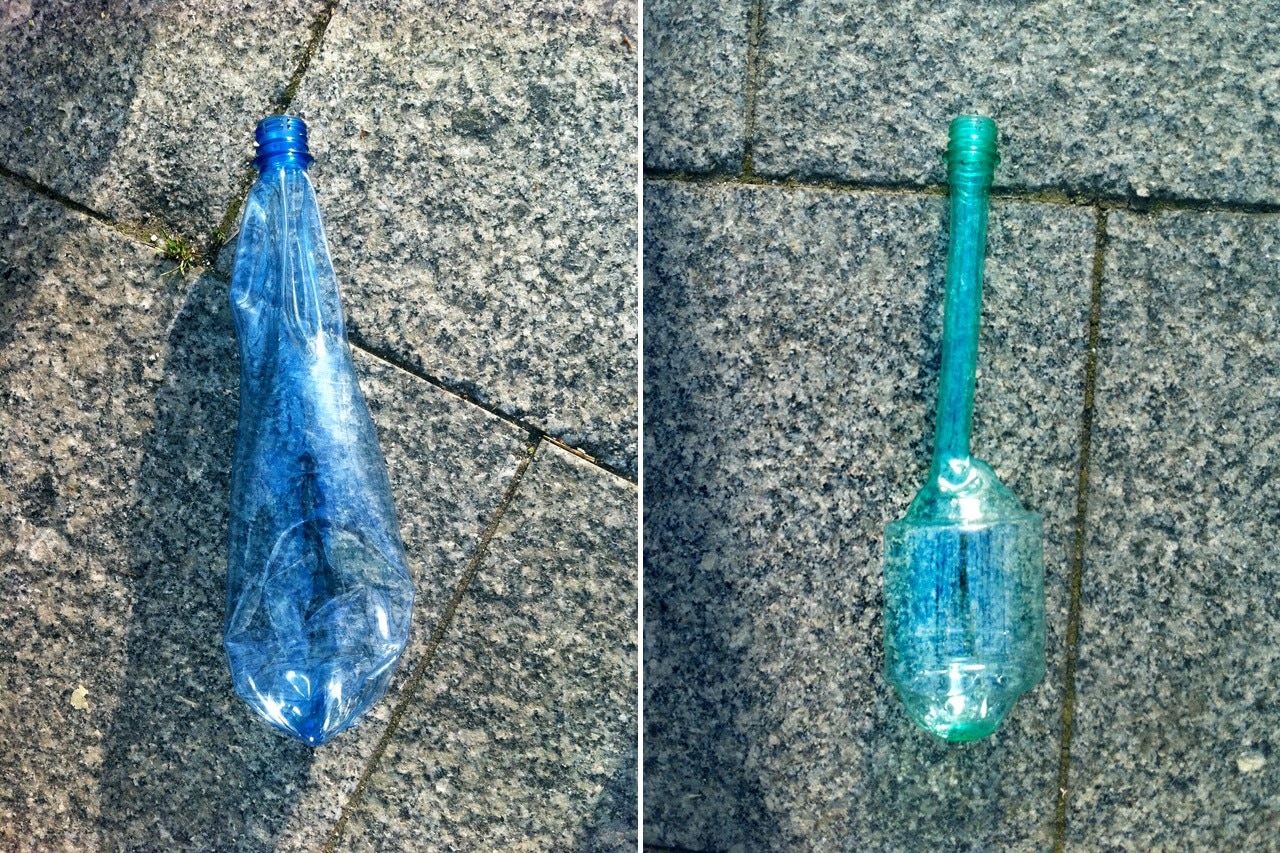 Luzinterruptus, Labyrinth of plastic waste, Katowice, Poland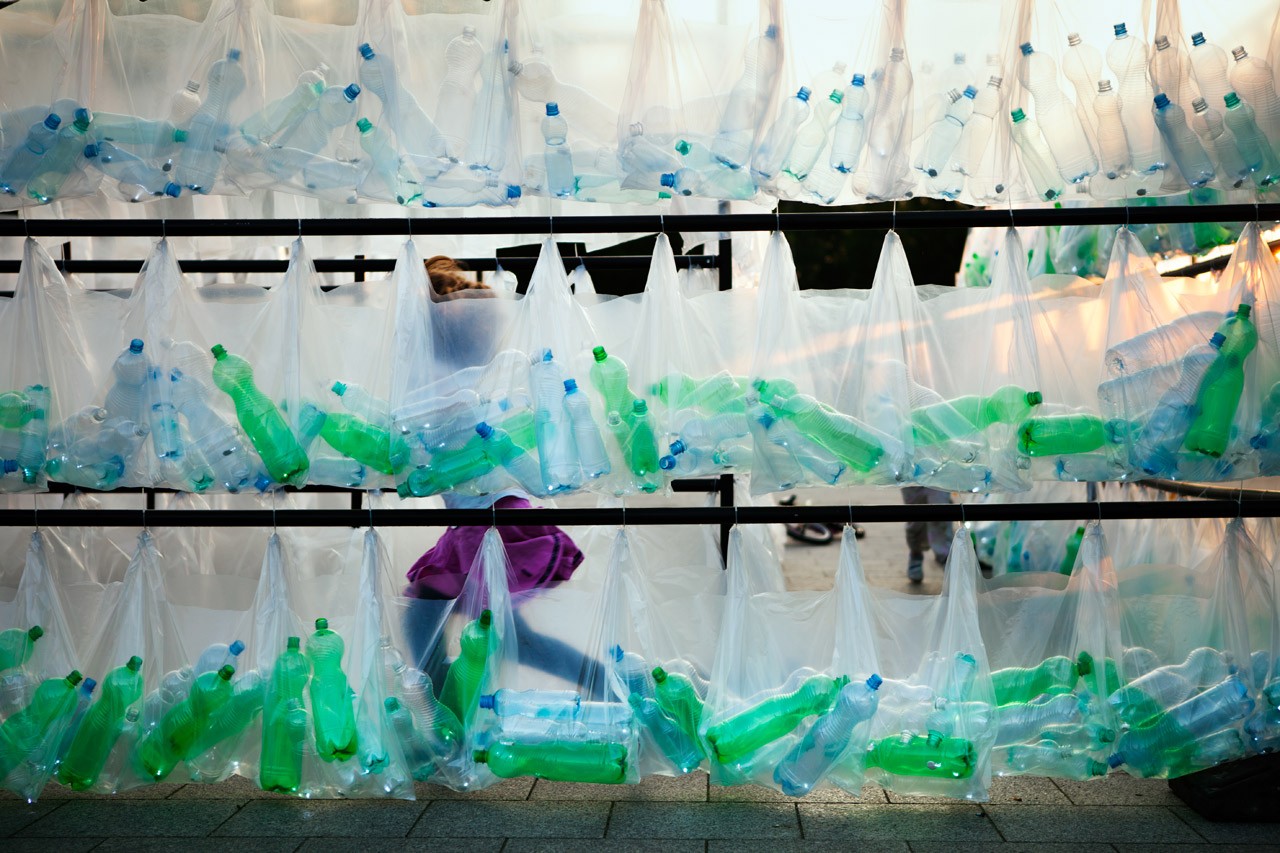 Luzinterruptus, Labyrinth of plastic waste, Katowice, Poland

Labyrint of plastic waste, Katowice, Poland
Design: Luzinterruptus
Time of installation: 4 days
Exhibition time: 2 weeks