The exhibition project for Elica at Eurocucina 2014 is a suspended luminous ring that encloses a garden: a shaded and protected by the trees' foliage home's exterior, which stimulates a poetic reaction to the artificiality of the interior of the fair and the adjacent stands.
The presence of trees reminds the theme of the salubrity of the air. The position of the trees is chosen in order to create a sequence of spaces, open-enclosed, narrow-wide, forest-glade, dense-porous, which are aimed at enhancing the quality of shape and material of the design products on display, like an art installation in a park.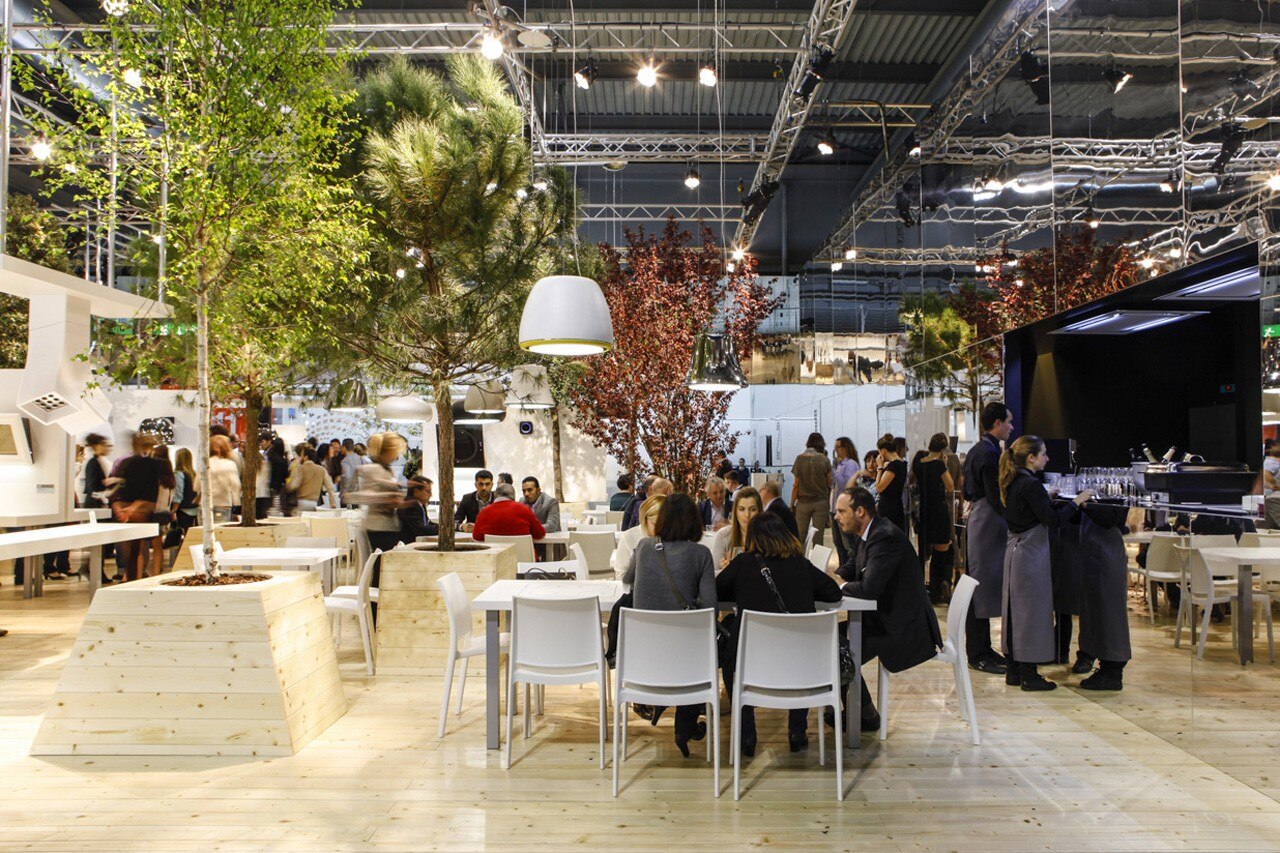 Among the plants environments for specific functions disclose: reception, meeting rooms, banquet space and restaurant, the limbo, the Gutmann dedicated pavilion.
The ring's exterior has Elica's logo and concept. The interior of the ring is a mirroring surface that reflects the vibration of the leaves and the movements of the people, inviting to play and look to oneself and one another.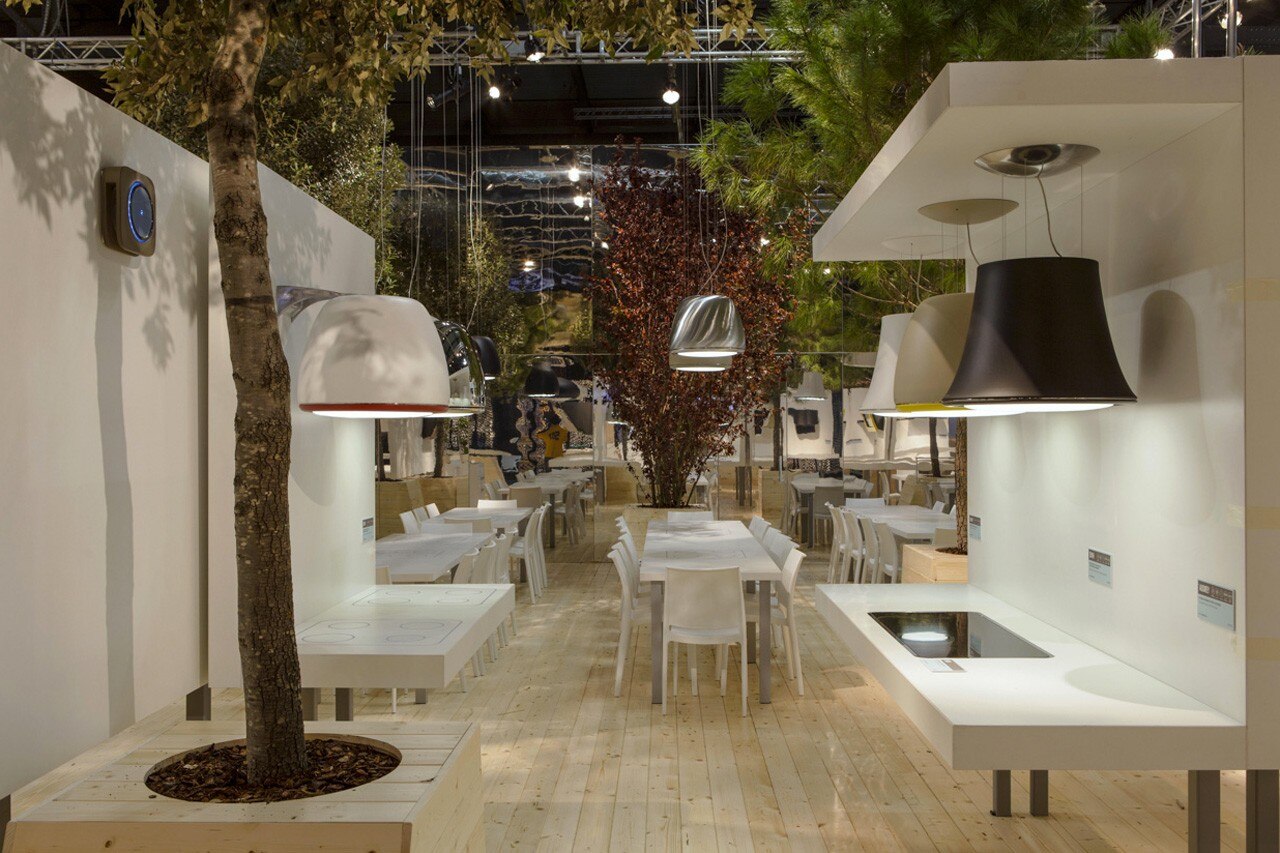 Project: stARTT
Company: Elica