Lensvelt will bring an exposition to Milan Design Week to launch the first series of furnitures of Flemish designer Maarten Van Severen.
The pieces of the collection are shown in a 3D environment designed by OMA Architects. They created a deceiving scenery where photography and graphics alternate – a decor that makes the visitor feel like walking in the former studio of Maarten Van Severen.

Furniture maker Maarten Van Severen, who died in 2005, has achieved world fame and is more and more recognised as one of the greatest designers of this age. Maarten Van Severen, OMA and Lensvelt have cooperated on various projects in the past, such as the Seattle Central Library and the Dutch Embassy in Berlin. Lensvelt has taken over the production of Maarten Van Severen's own furniture collection last year.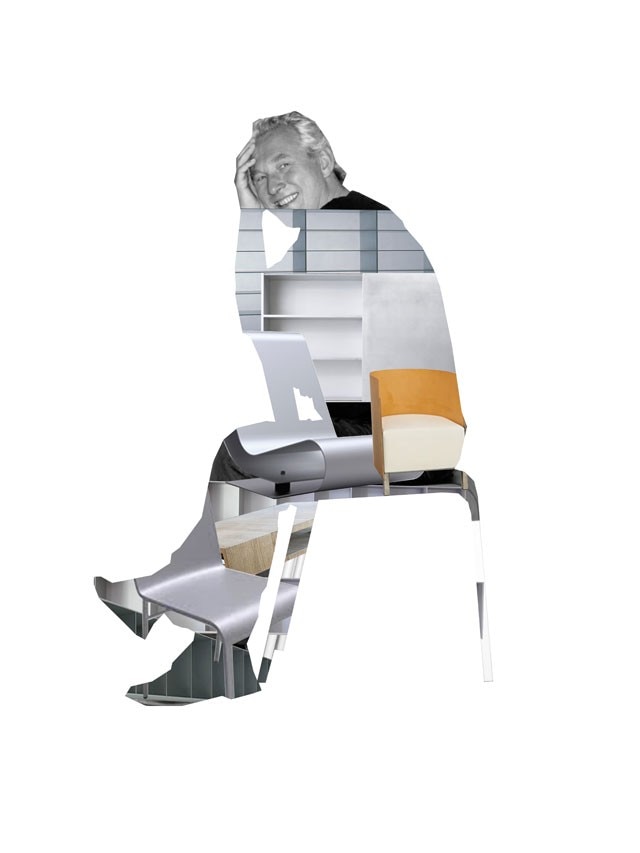 In what would be the last year of his life, Maarten Van Severen gave an interview in his Studio, which is the basis for the film Maarten Van Severen. Works by Terenja van Dijk. The encounter with the Flemish furniture maker reveals the way he thinks, lives, collects, designs and makes.
On the occasion of the International launch of Van Severen First Series of furniture, Lensvelt brings to Triennale di Milano this documentary, which is shown daily in the Teatro dell'Arte for all the visitors.
Lensvelt will also present an impressive film about the flamboyant personality of the Flemish craftsman. Maarten Van Severen: addicted to every possibility is a film by Moon Blaisse, who reconstructs his tumultuous life by following the first steps of his four talented sons.

8-13 April
Maarten Van Severen. Addicted to every possibility
Installation by OMA Architects
Products by Maarten Van Severen for Lensvelt
Via Giovanni Ventura 5, Ventura Lambrate

Maarten Van Severen. Works
by Terenja van Dijk
Triennale di Milano, Teatro dell'Arte
Viale Alemagna 6, Milano

10 April
Maarten Van Severen: addicted to every possibility
by Moon Blaisse
Triennale di Milano, Teatro dell'Arte
Viale Alemagna 6, Milano