The city's aim for their Central Public Library project is to deliver a next generation library building that embraces Washington DC's contemporary culture and changing needs.
The MLK Library, completed in 1972, is designed by Mies van der Rohe and honors the legacy of Dr. Martin Luther King Jr.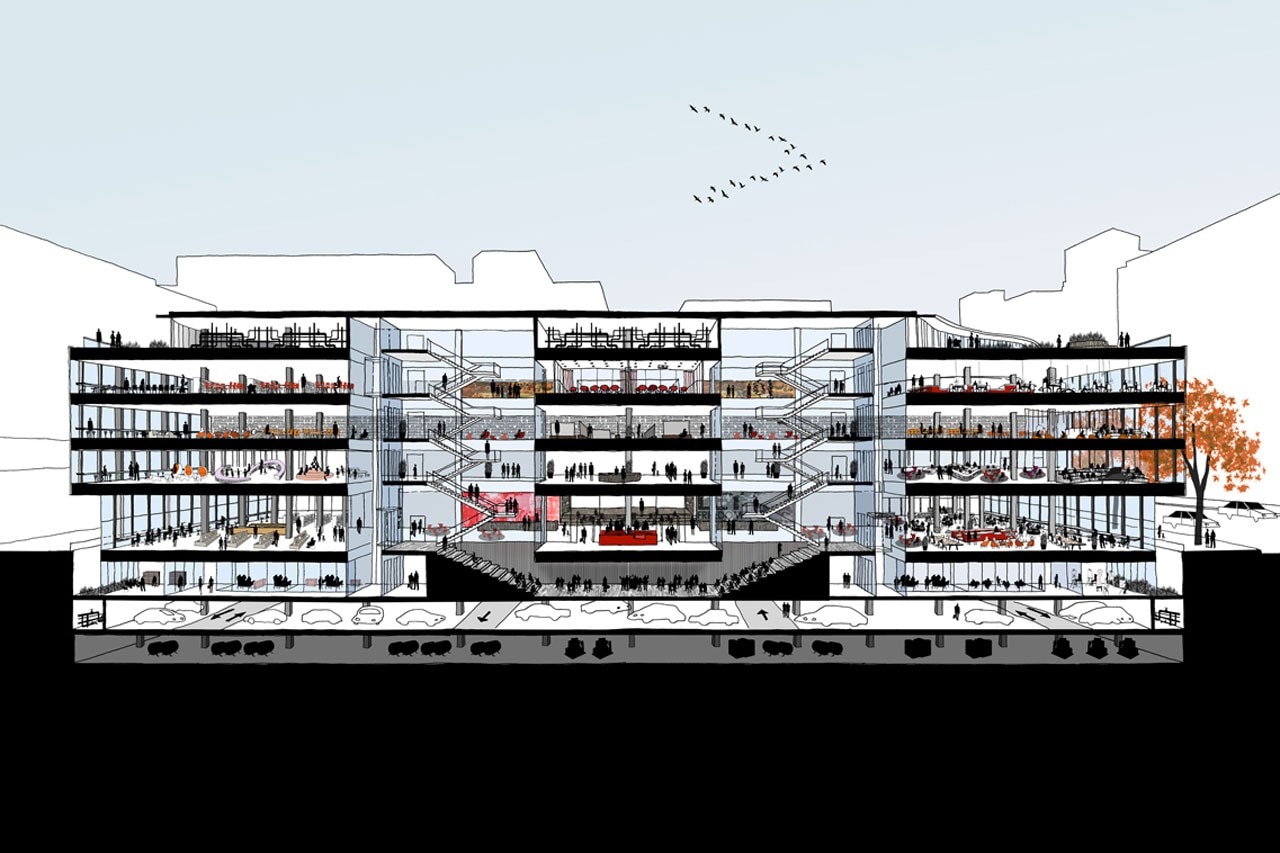 The chosen project by Mecanoo and Martinez + Johnson will redesign the interior of the library to modernize the building. The teams were asked to submit two ideas: what they would do if it was a straight library renovation, as well as possibilities for a mixed-use building with additional floors above the existing building.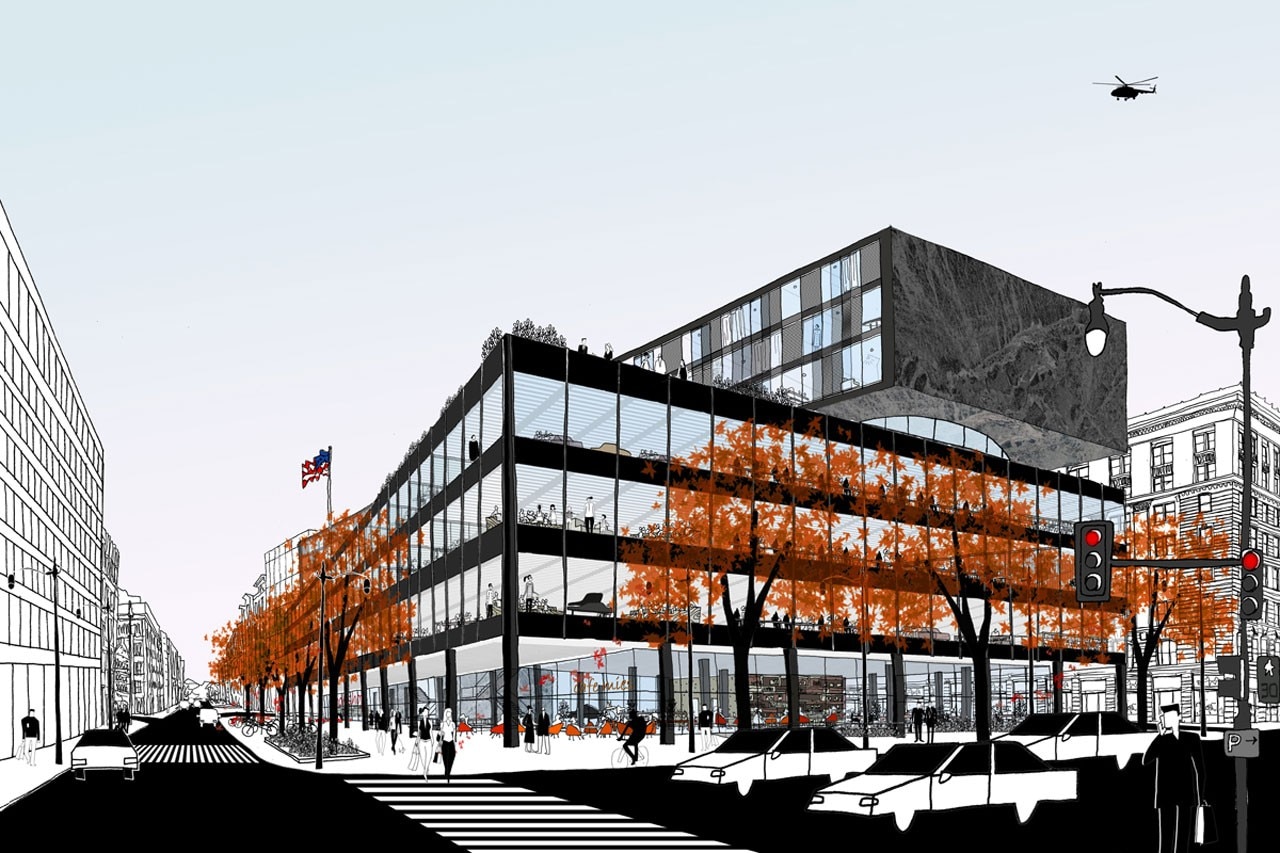 Francine Houben, creative director/architect at Mecanoo explains "We will pay respect to Mies van der Rohe and research what is possible to prepare this building for the Library of the Future. But most important is bringing out the values of Martin Luther King. My dream is to make this building to reflect his ideals."