Islands is a place to hang up your coat, charge your mobile, tablet, laptop or deposit your belongings, designed by the young Spanish designer Jordi Blasi.

Made of a tubular structure and perforated steel plate, Islands is available in different colors. The main board is the base to place multiple accessories, including a hanger, a shelf, a magazine rack, a bookcase, a letter box, a pencil holder, a security box, an acoustic panel and three different capacity containers for paper recycling or to leave organic waste.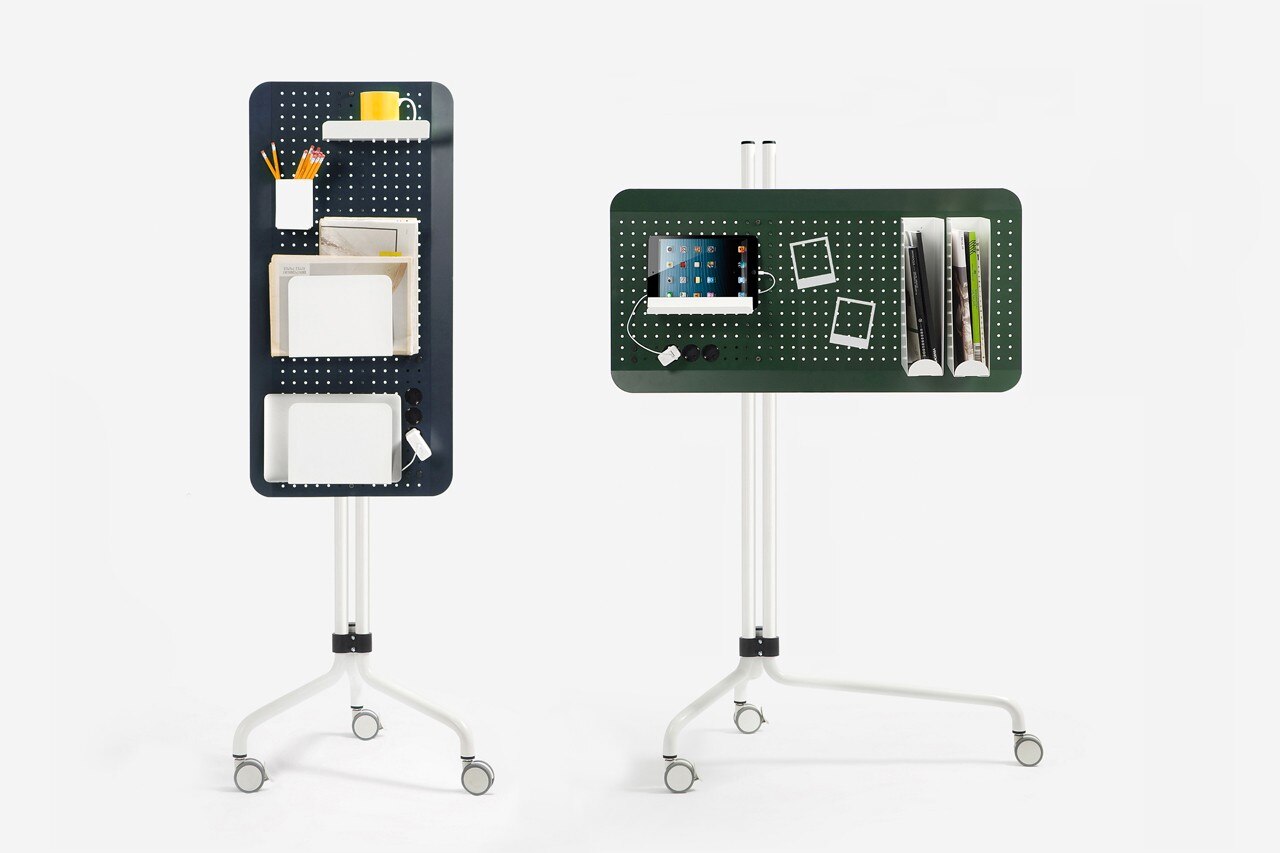 The different elements are attached to the panel by small anchors, that users can rearrange to suit their needs. Made of nylon, it prevents metal elements from wearing out. The panel includes a power strip arranged with the power lines, and customized modules that can be configured for data, phone, HDMI or USB connections.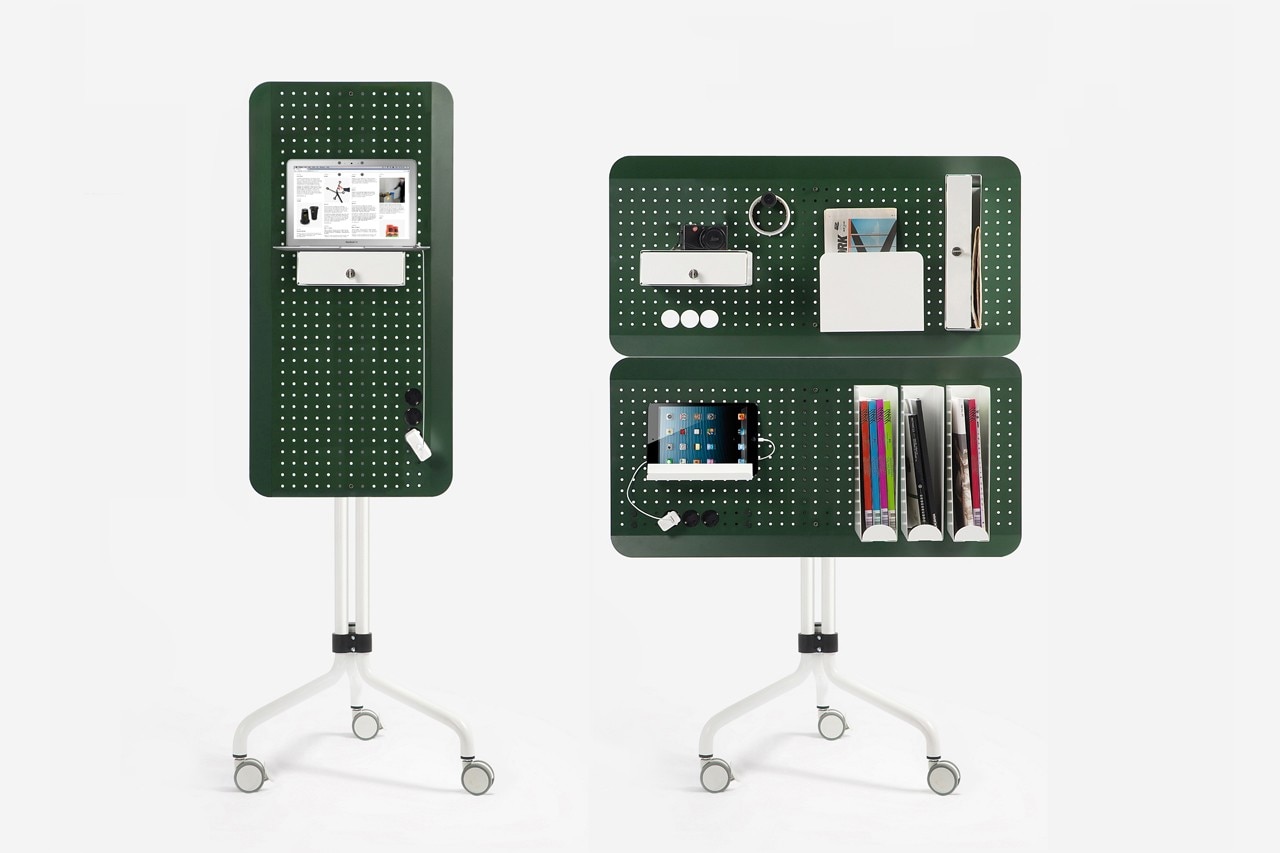 Islands is available in two versions: with adjustable legs or with casters. Its versatility also allows the use of more than one panel within the same structure. These can be placed vertically or horizontally and also cantilevering. In this last case a special leg designed to balance the gravitational stress is needed.