Ordnungshalber is a reinterpretation of the Shaker peg rail from around 1880.
Like its predecessor, Ordnungshalber runs around the perimeter of a room, dividing its wall horizontally into an upper and lower section. The rail can be adorned with wedge hooks, small shelves or boxes as desired. The rail's protruding profile makes it possible to hang posters on it and provides space for clothes, books, pictures and ornaments.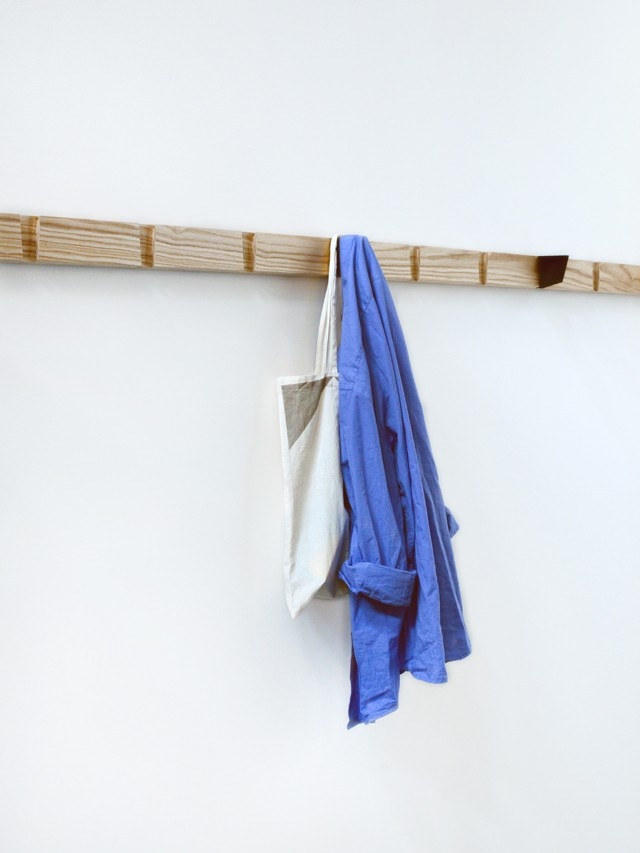 The title of this work is a German expression and plays with the words: sorted, orderly, order, formal severity and "that's how it is". Ordnungshalber also forces its user to think about, how many things he wants in life and surround himself with.
Peg rail, boxes and shelf boards are made in ash wood. The grey hooks are in plastic with a softish surface.