Since its creation in the 1950s, the Chilean school Escuela de Arquitectura y Diseño, Pontificia Universidad Católica de Valparaíso favours community-based learning, cultivates experimentation at the 1:1 scale, and dedicates itself to promoting artisanal building techniques.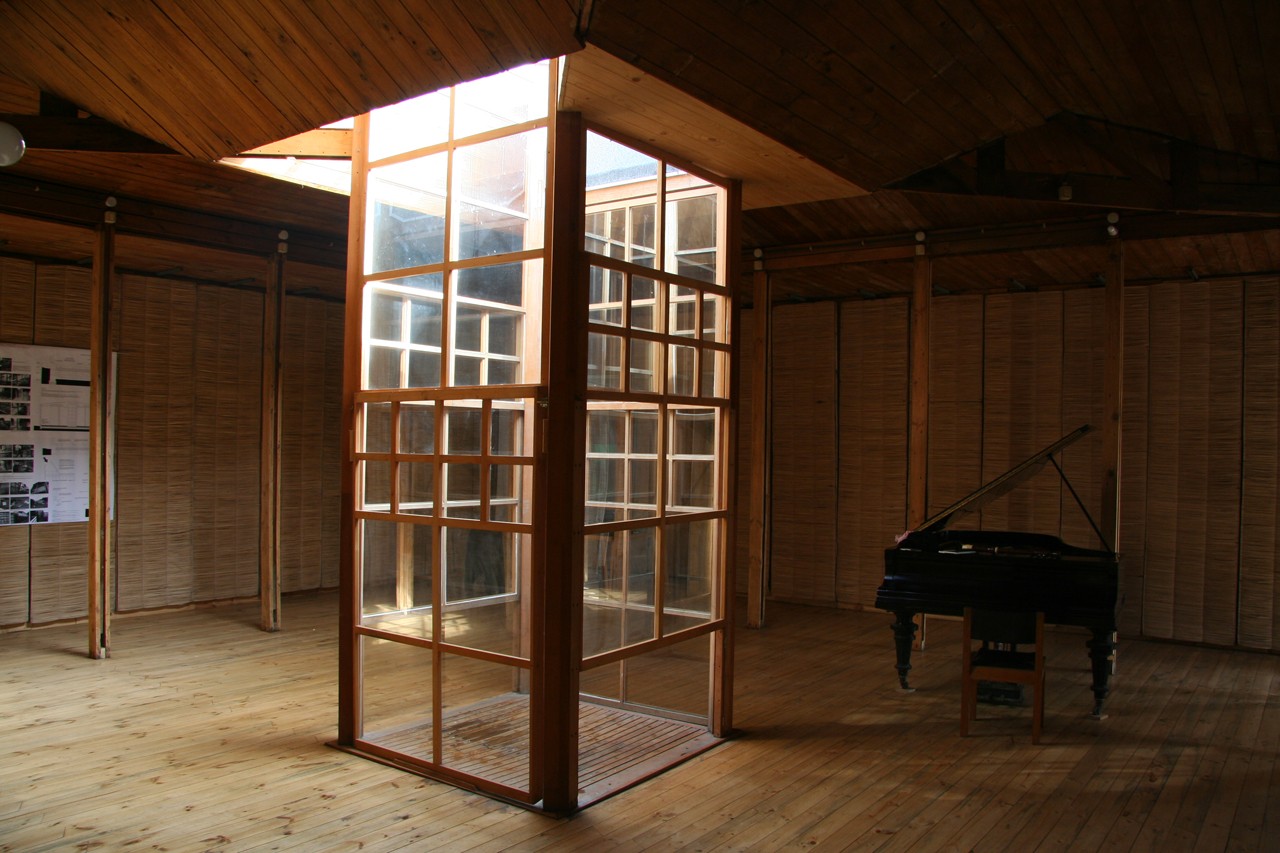 The founders of the school of Valparaíso base their architectural thought on poetry, with the poem Amereida acting as a guide. Poetry expresses and architecture creates. Thinking and building are not two autonomous acts that follow one another. There, poetic reflection and material experimentation meld.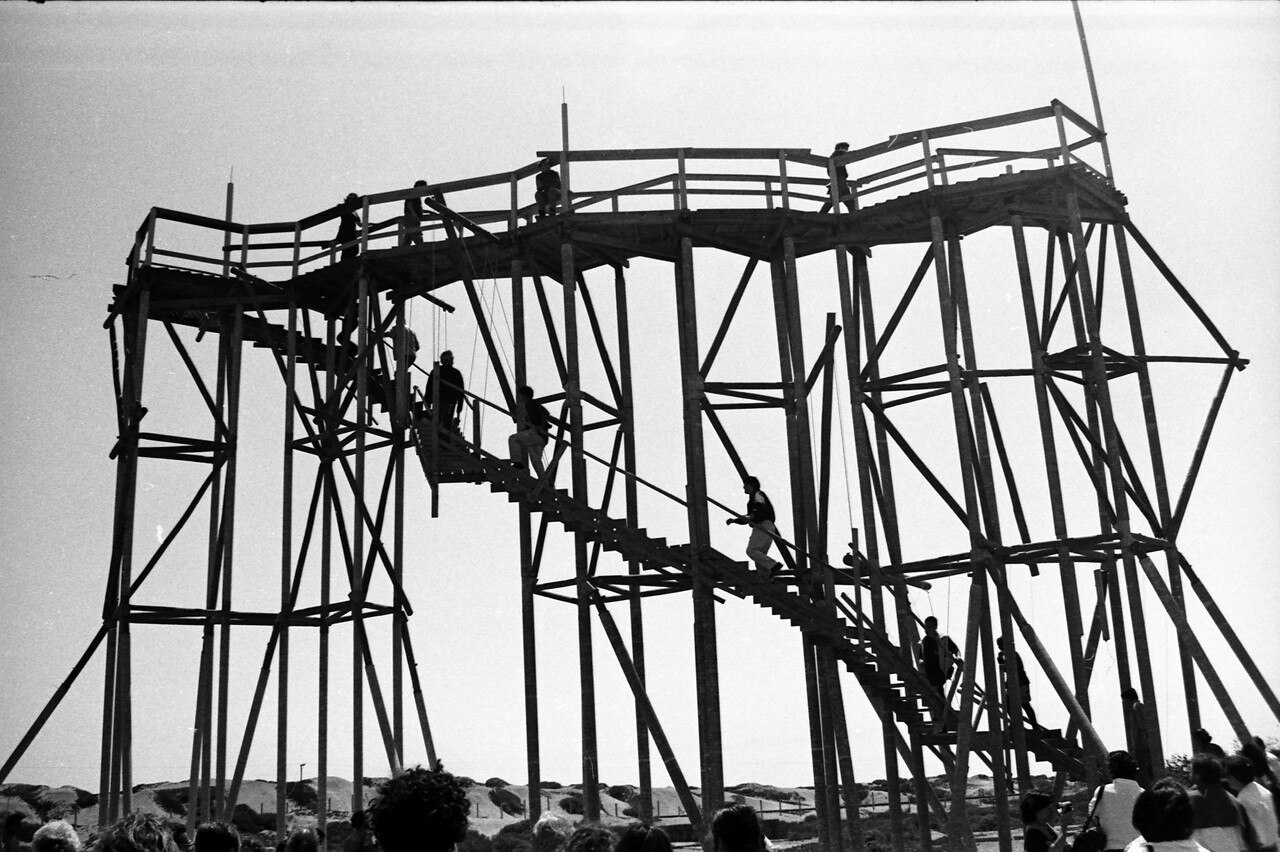 Ephemeral construction is also one of the approaches taught by the university. Architecture is not imposed on its users and will last only if its users accept it, thus remaining open to appropriation and transformation. At the community's service, these architectural works arising from poetic interpretation are first and foremost the fruit of a collective endeavour.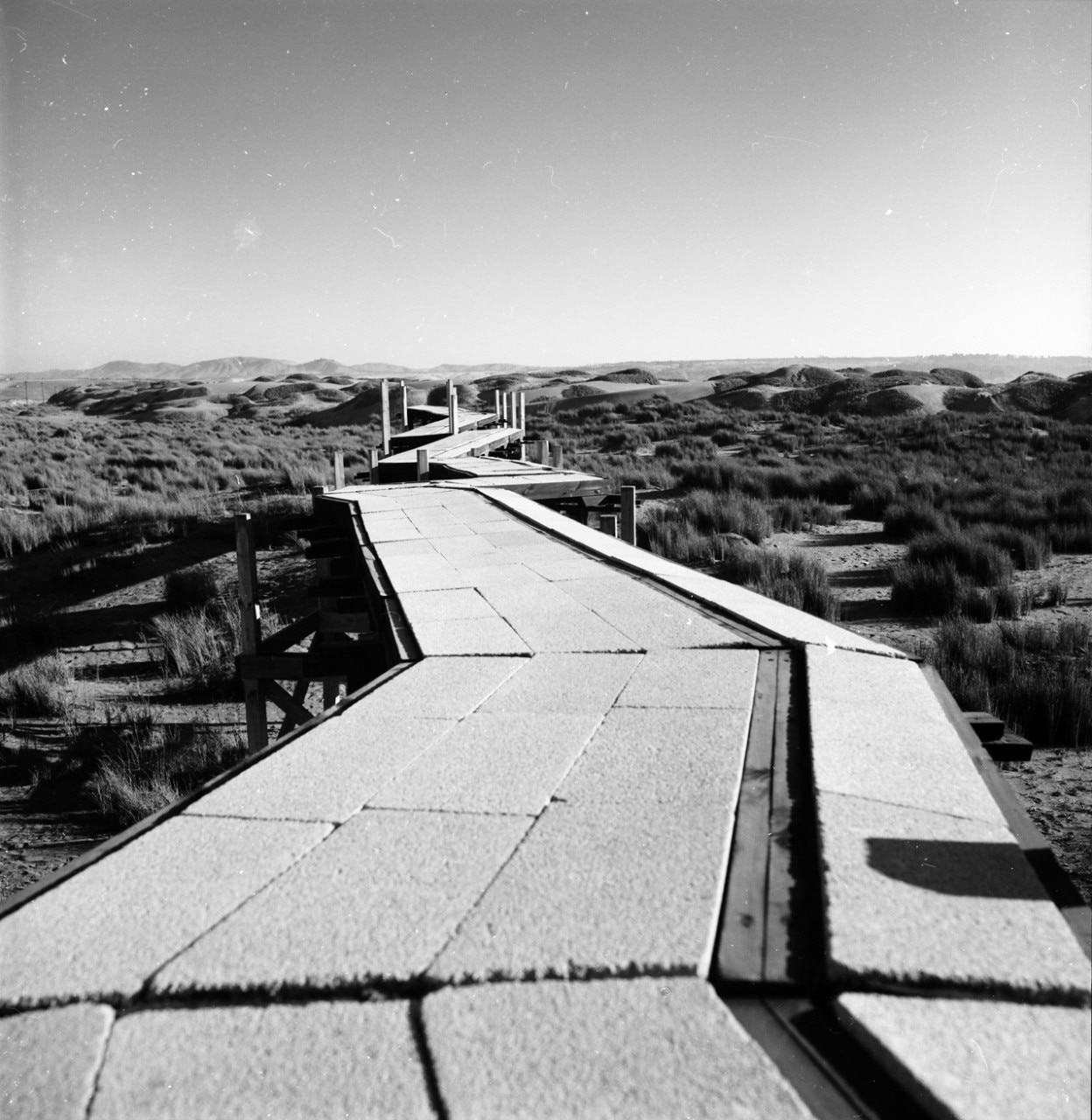 Every ten years, the Valparaiso school organises an event in which it presents its curriculum and specific approach. There have been six exhibitions since its
creation, the first of which centred on history and memories of the school. The latest one celebrated the school's sixty years and moved away from such focuses, instead concentrating on consolidating links between Latin America and other continents. Titled "World, the relationship with the others", it adopted as its guide such terms as "openness" and "hospitality".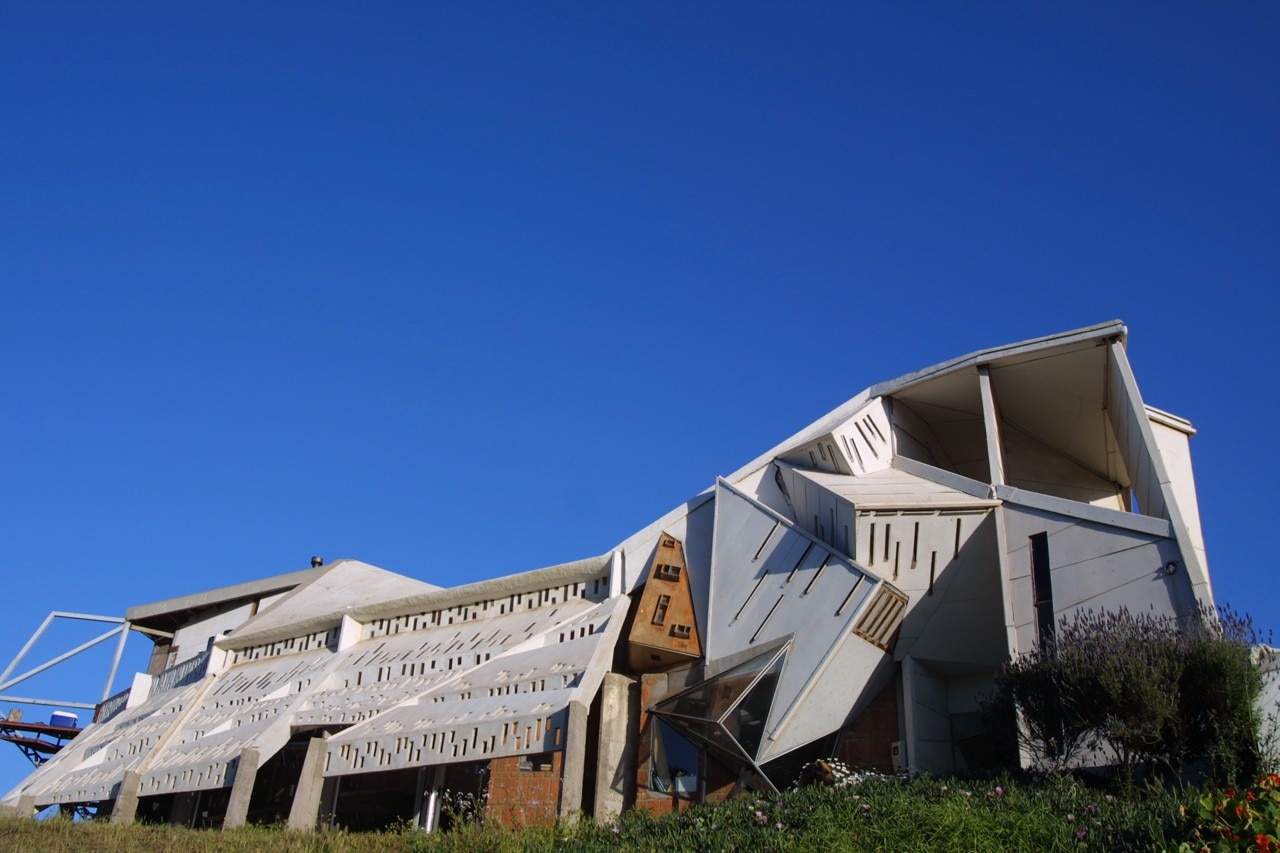 To understand these reflections, a taller ("workshop" in spanish) lasting two weeks is organised for Swiss and Chilean students by the Epfl in collaboration with Pucv and the Eth in Zurich. The exhibition will present installations and ephemeral constructions created during this exchange to the public.

Archizoom, "Open city: Thinking while building", photo Alain Herzog
Archizoom, "Open city: Thinking while building", photo Alain Herzog
Archizoom, "Open city: Thinking while building", photo Alain Herzog
Archizoom, "Open city: Thinking while building", photo Alain Herzog
Archizoom, "Open city: Thinking while building", photo Alain Herzog
Archizoom, "Open city: Thinking while building", photo Alain Herzog
Archizoom, "Open city: Thinking while building", photo Alain Herzog
Archizoom, "Open city: Thinking while building", photo Alain Herzog
Archizoom, "Open city: Thinking while building", photo Alain Herzog
Archizoom, "Open city: Thinking while building", photo Alain Herzog
Archizoom, "Open city: Thinking while building", photo Alain Herzog

Until December 7, 2013
Open City. Thinking while building
Archizoom
Sg 1211, Station 15, Lausanne, Switzerland