Within the framework of Vienna Design Week 2013 "Stadtarbeit", designers Johanna Dehio and Dominik Hehl initiated a project named Construisine.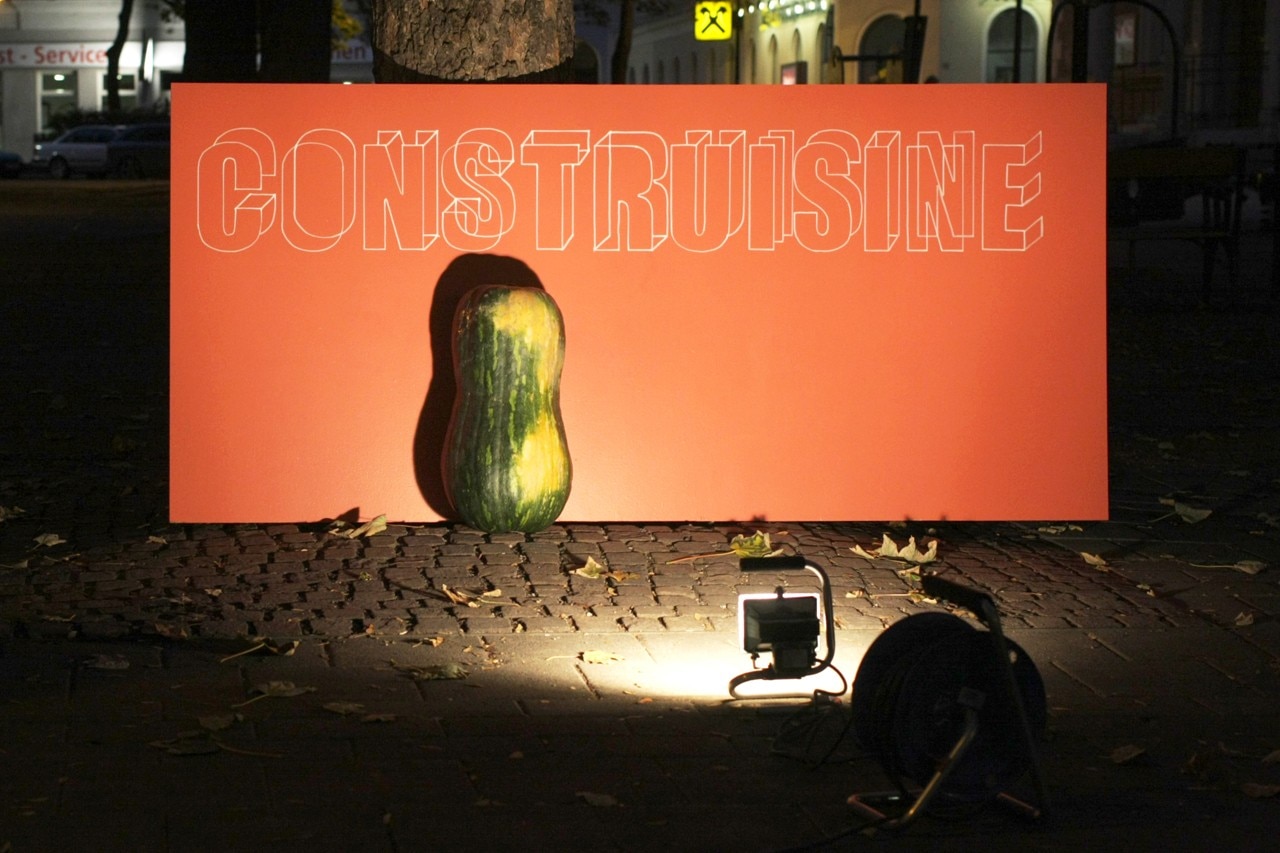 Construisine is an open kitchen and furniture workshop built on a public square in the centre of Vienna. It invites neighbors and passers-by to build furnitures and cook food according to suggested recipes and templates. For the designers construction materials and nutrition can be regarded equally as elementary basics for creation.
They are seen as essential components of our daily existence. The practice of building and cooking are similar in their use of tools, measurements and improvisational thinking. Construisine interweaves both activities and transforms the Sankt Elisabeth Platz in Vienna into a temporary creative meeting point.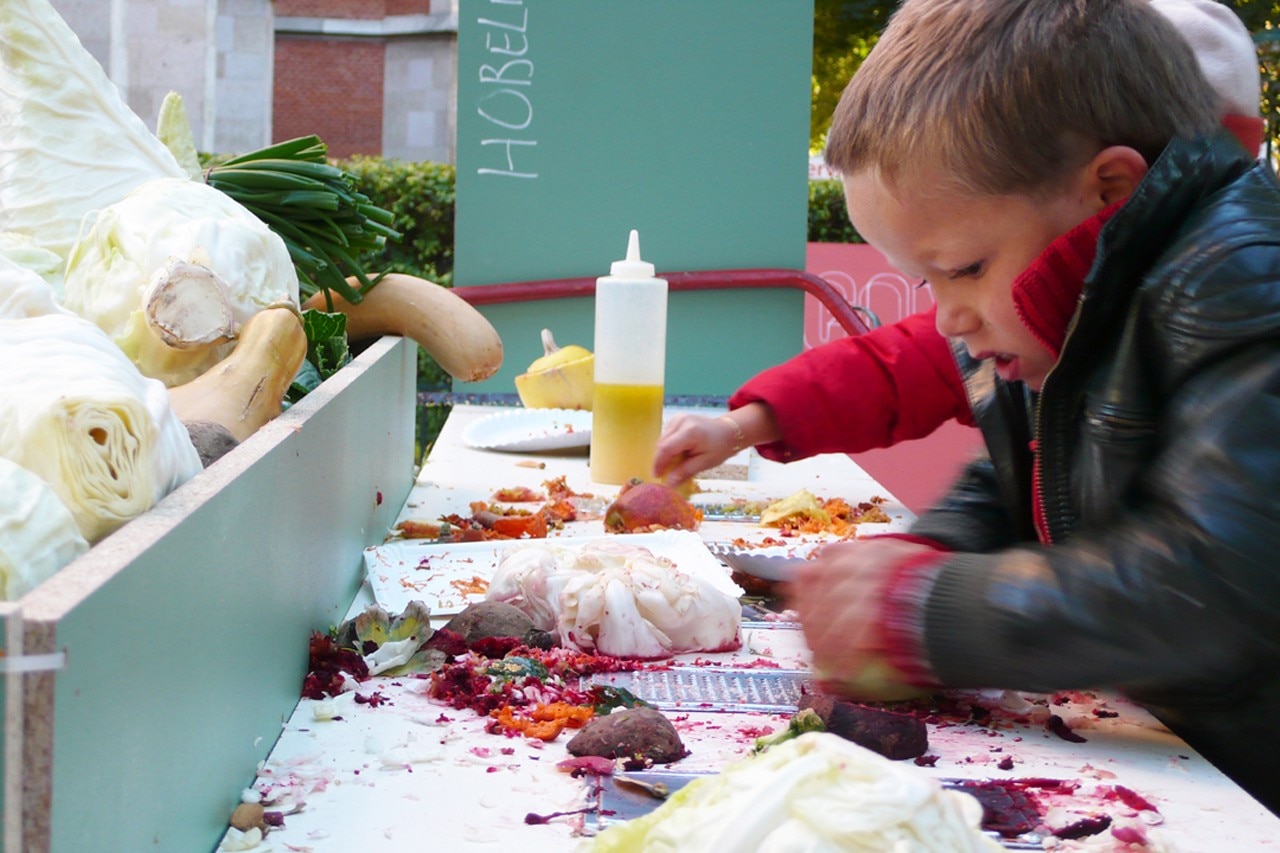 Construisine is a lowcost, consumer–conscious, temporary public initiative. All raw materials, both ingredients and construction materials, were obtained through donations from local businesses. The basic set–up consists of working and kitchen desks, that through their design conduct their users into a selfexplanatory production process. Through these tools the designers propose simple food and furniture recipes, based on clever use of recycled materials, that inspire people to participate and develop their own. Workshops and food are distributed free of charge.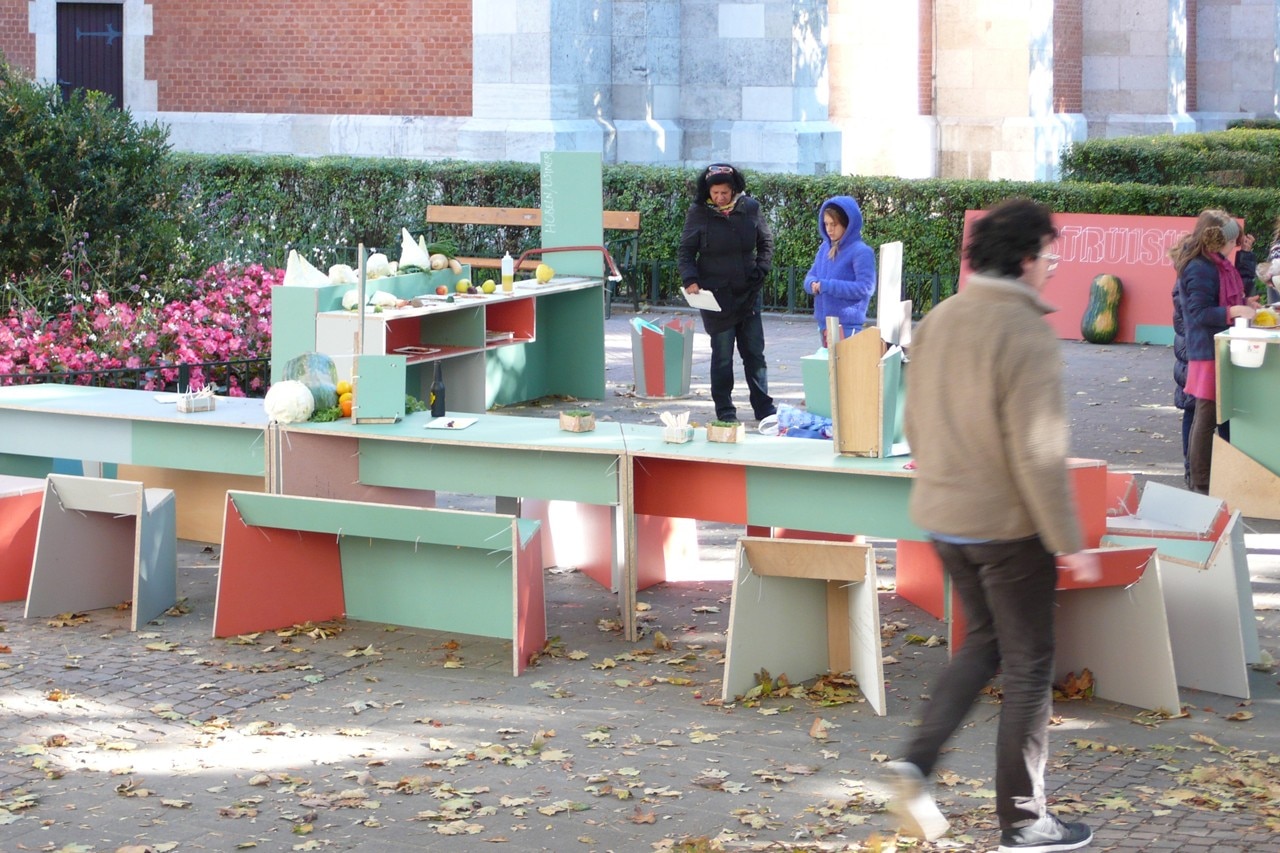 For the construction and maintenance of Construisine the designers work closely with a group of youngsters from a local Caritas program. During opening times designers are present to accompany visitors with cooking and constructing furniture. The program includes children workshops in cooking and furniture building.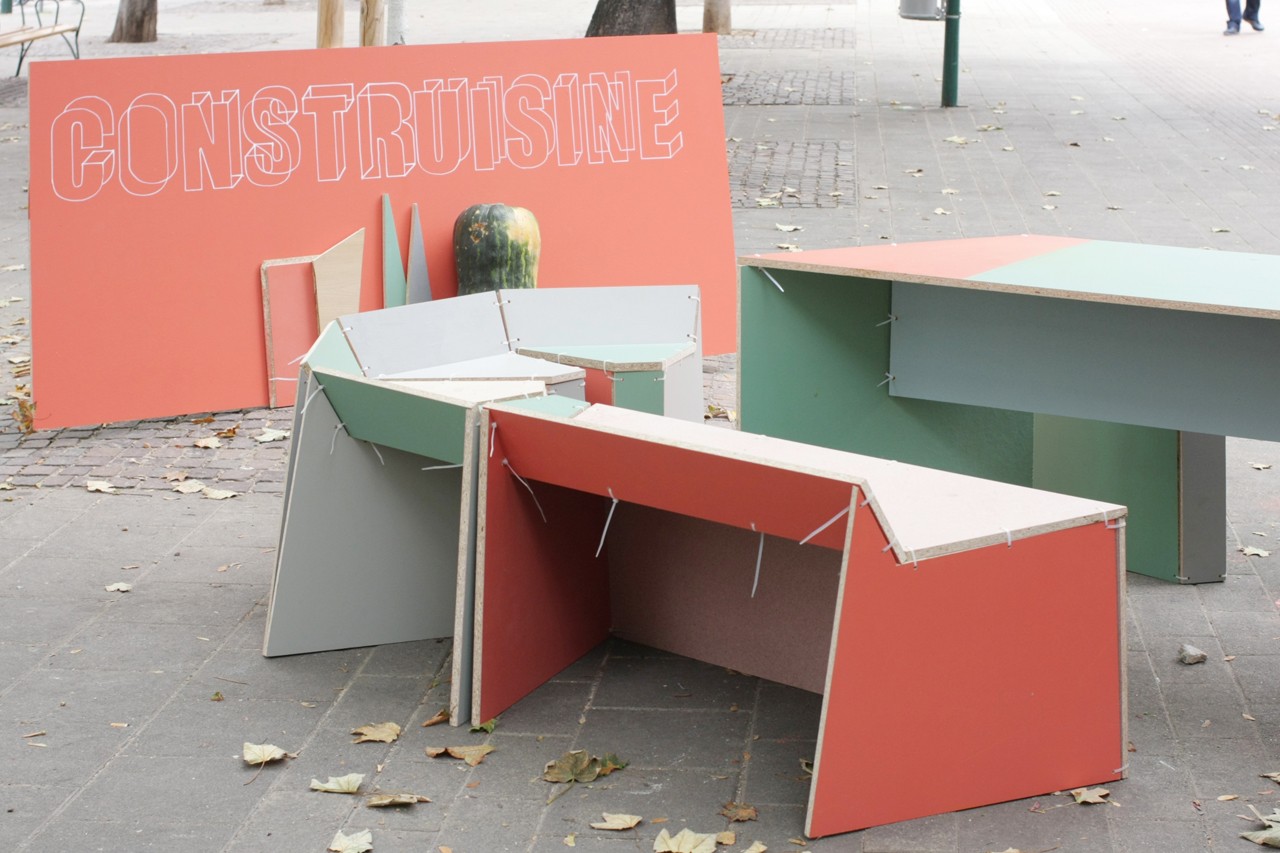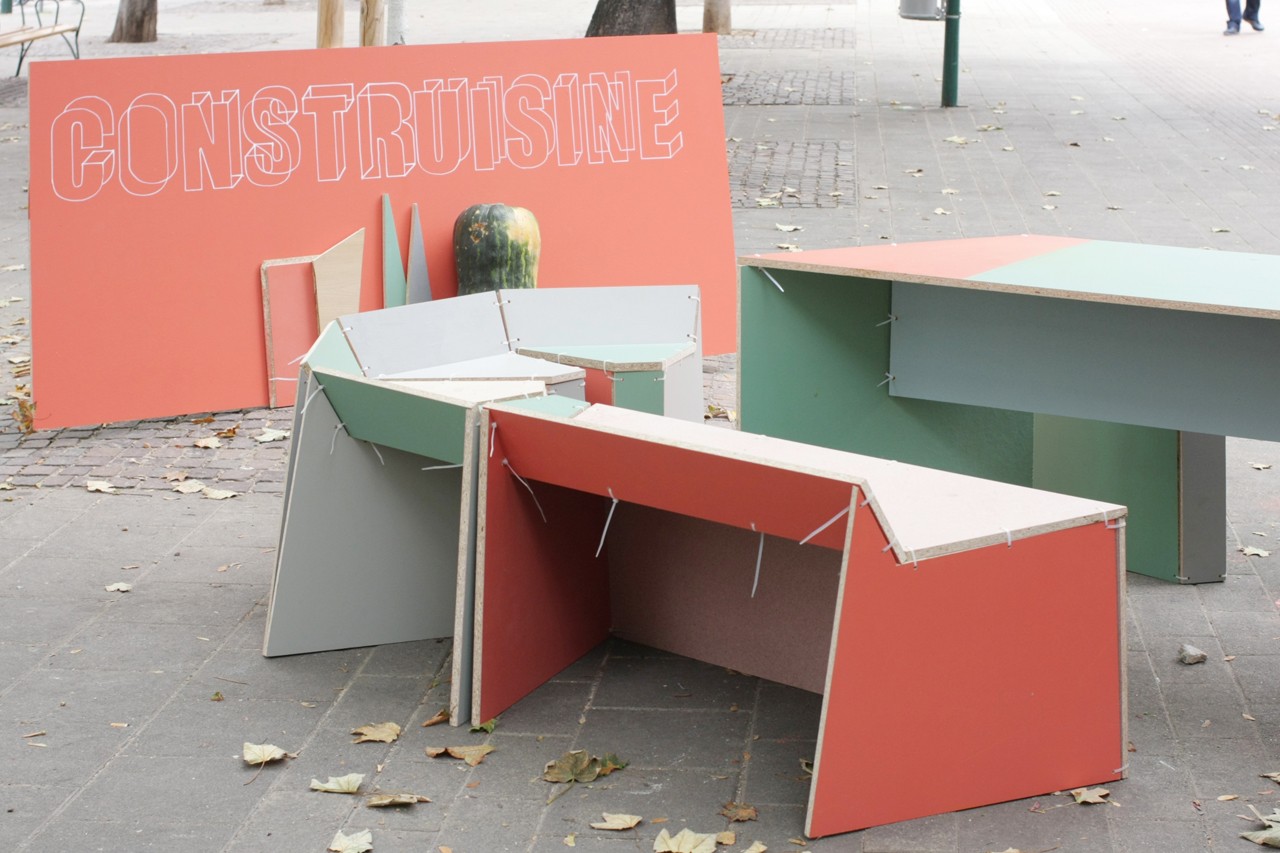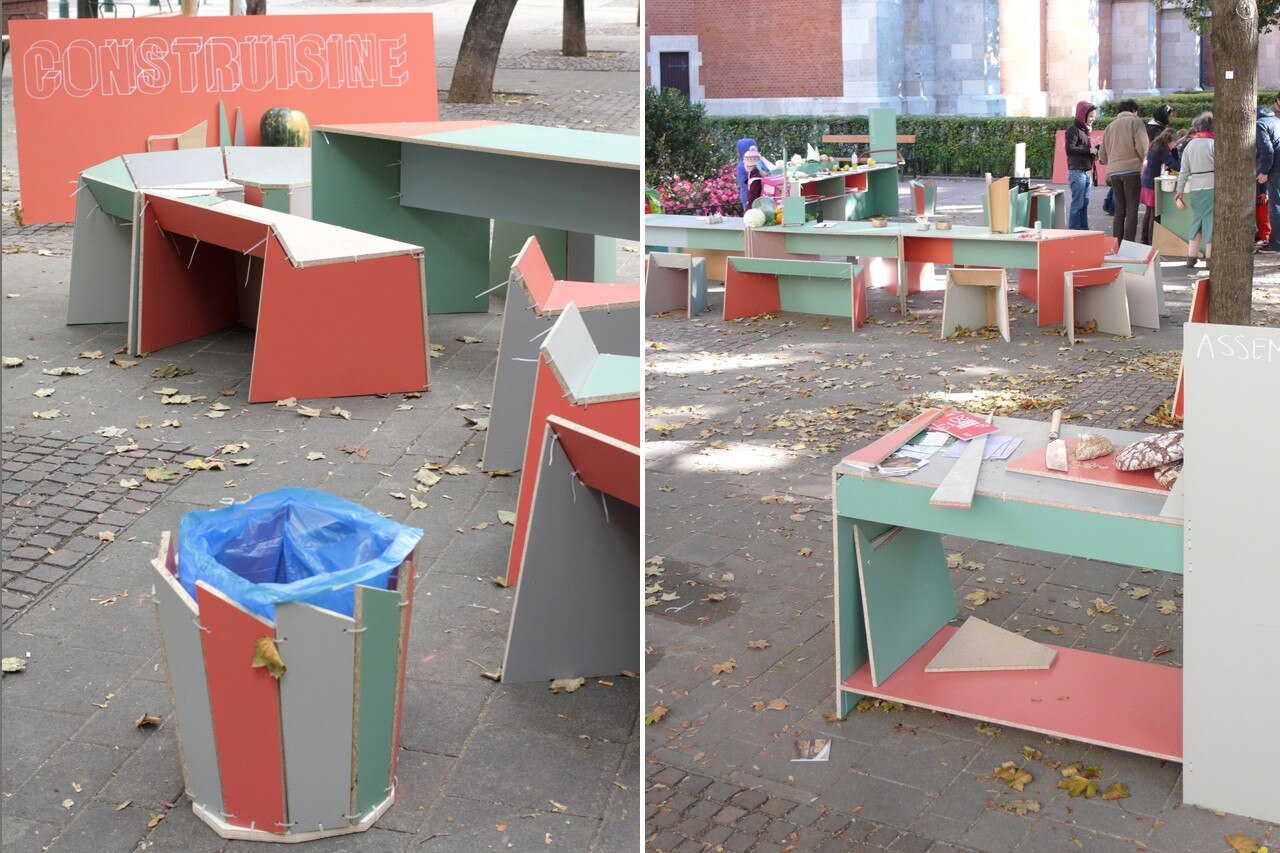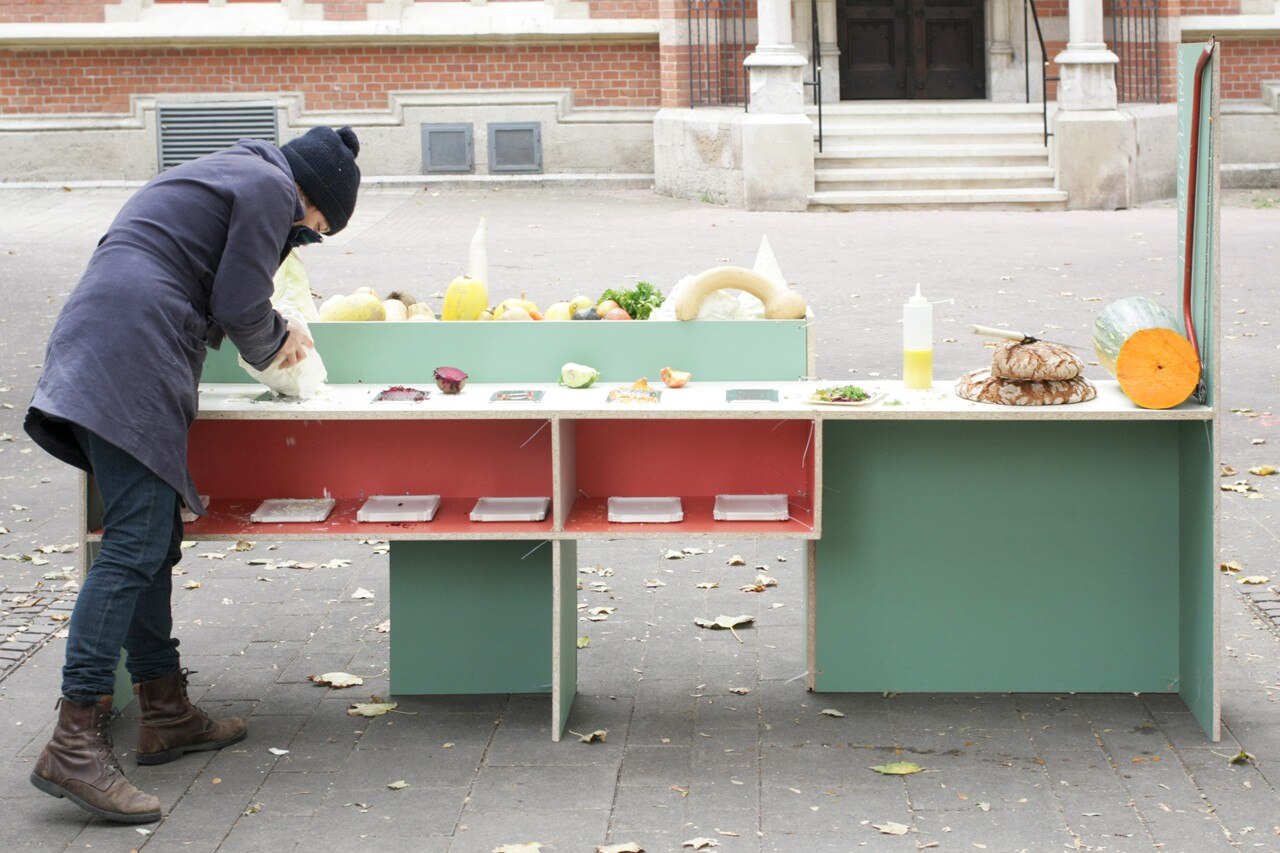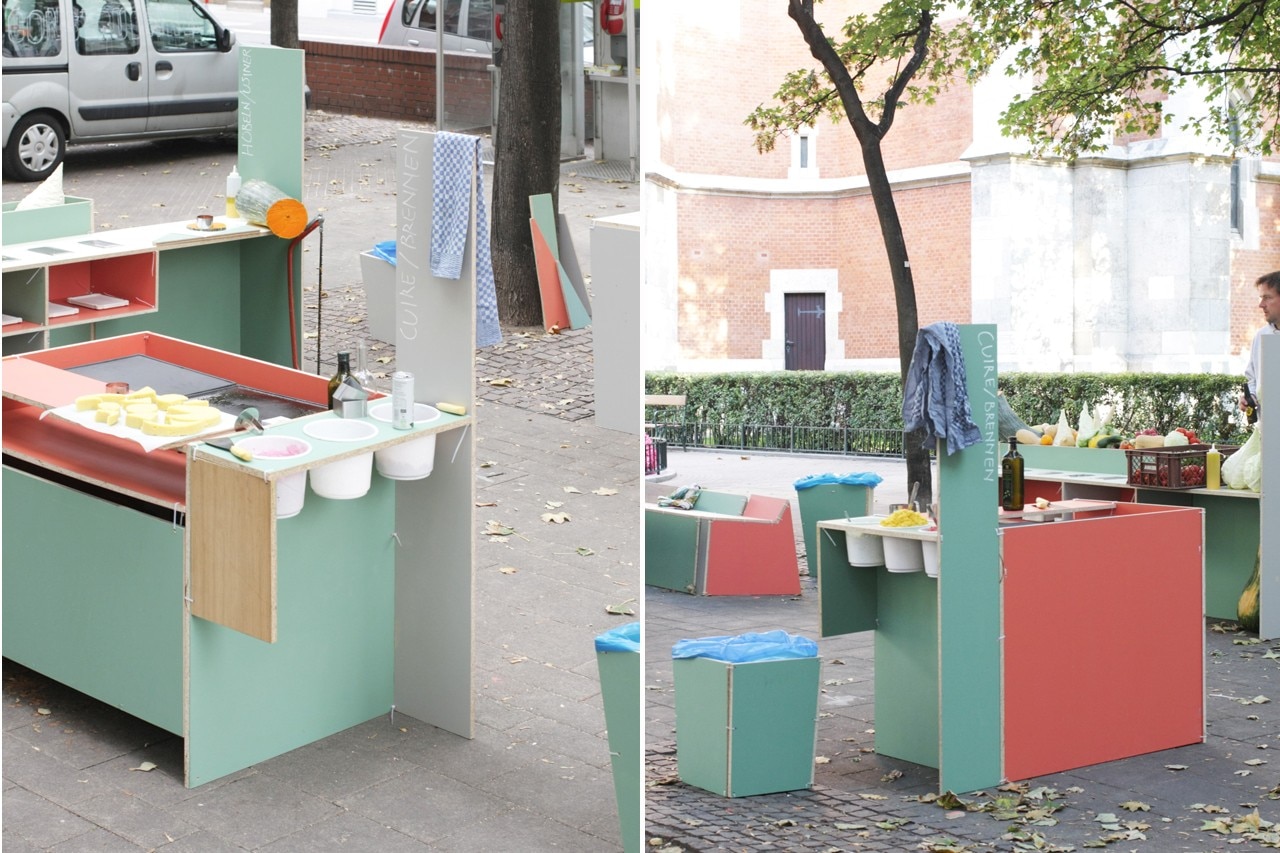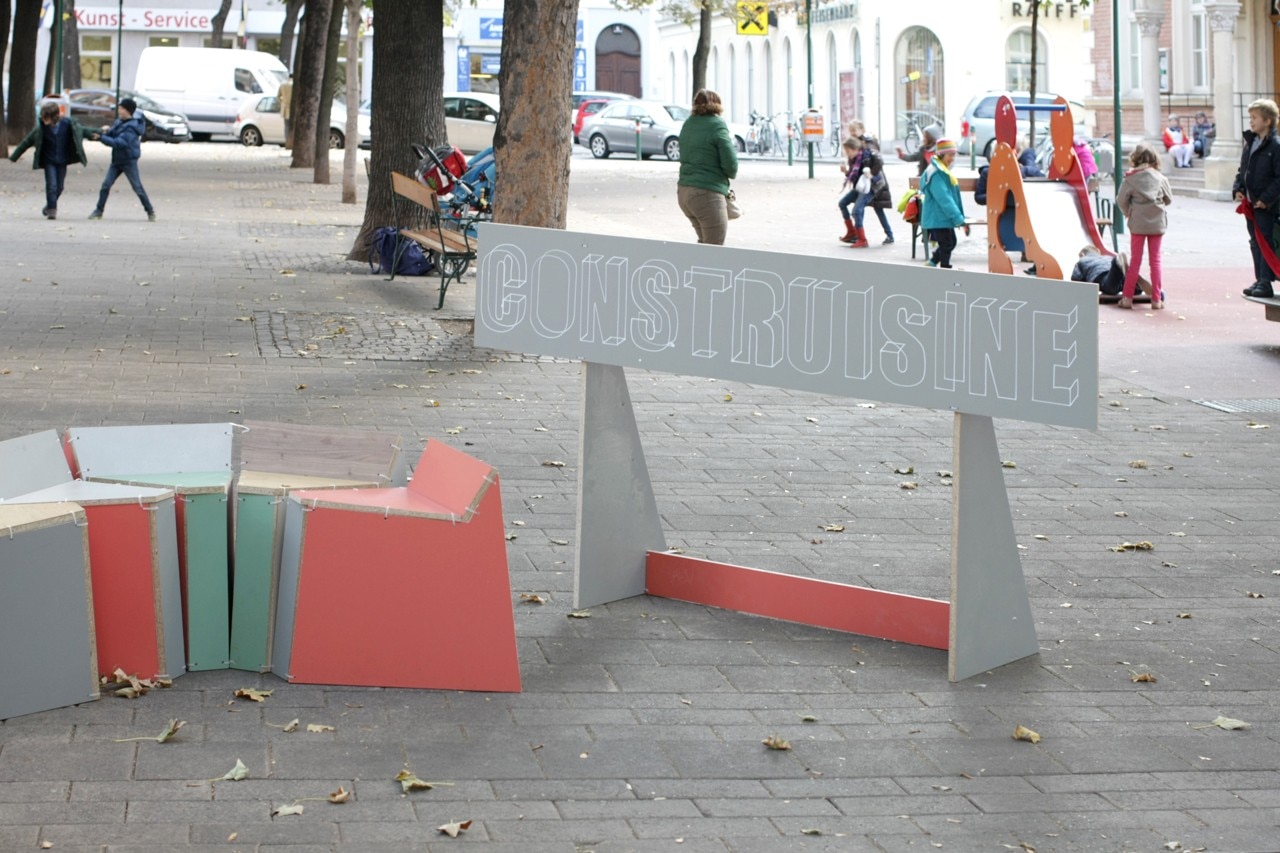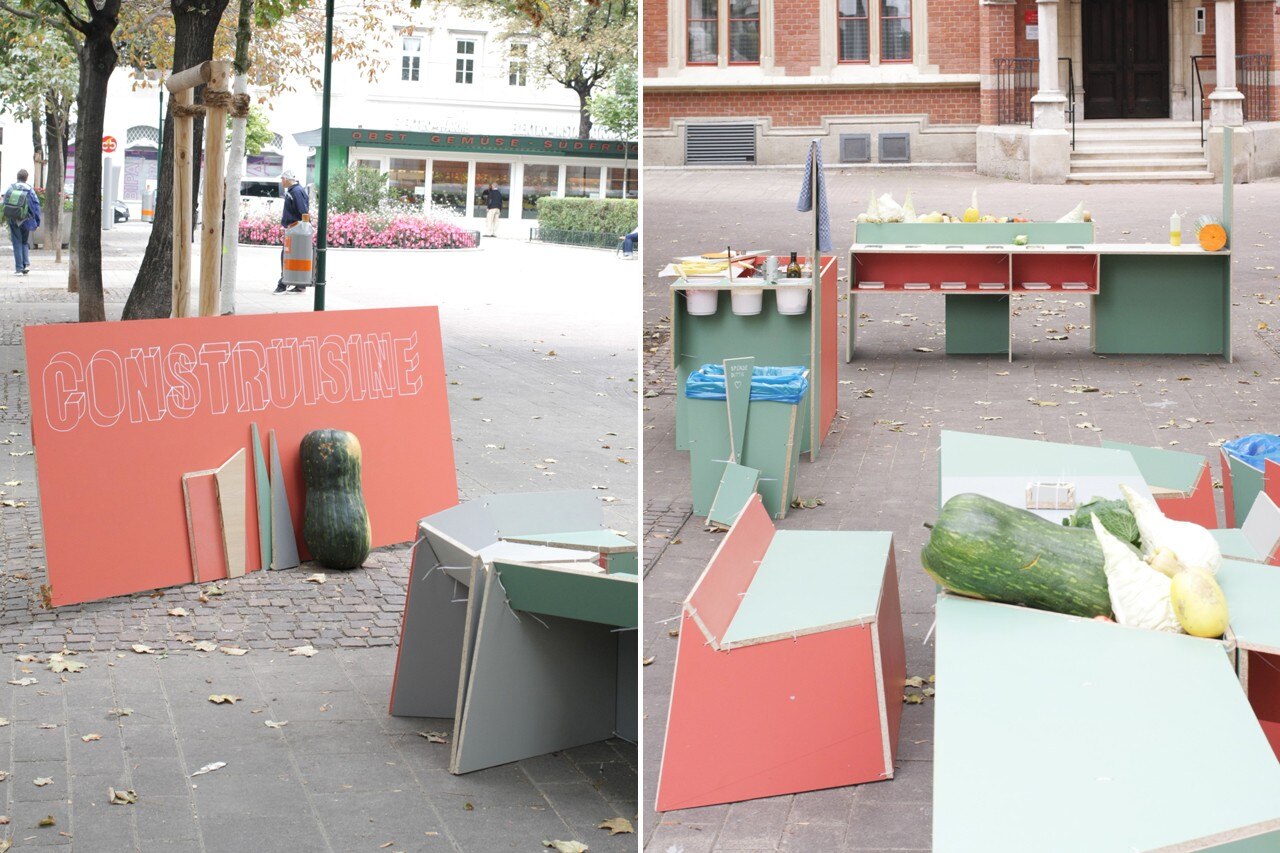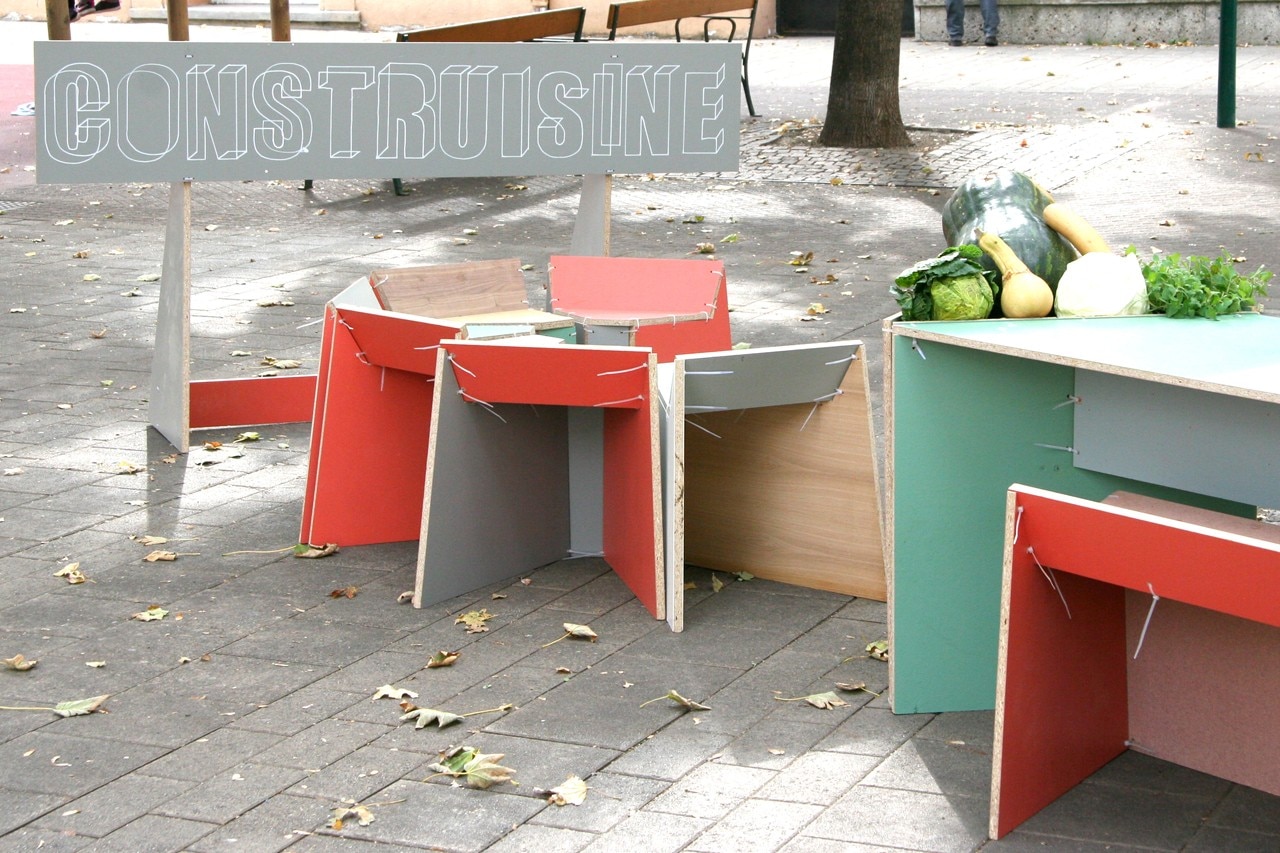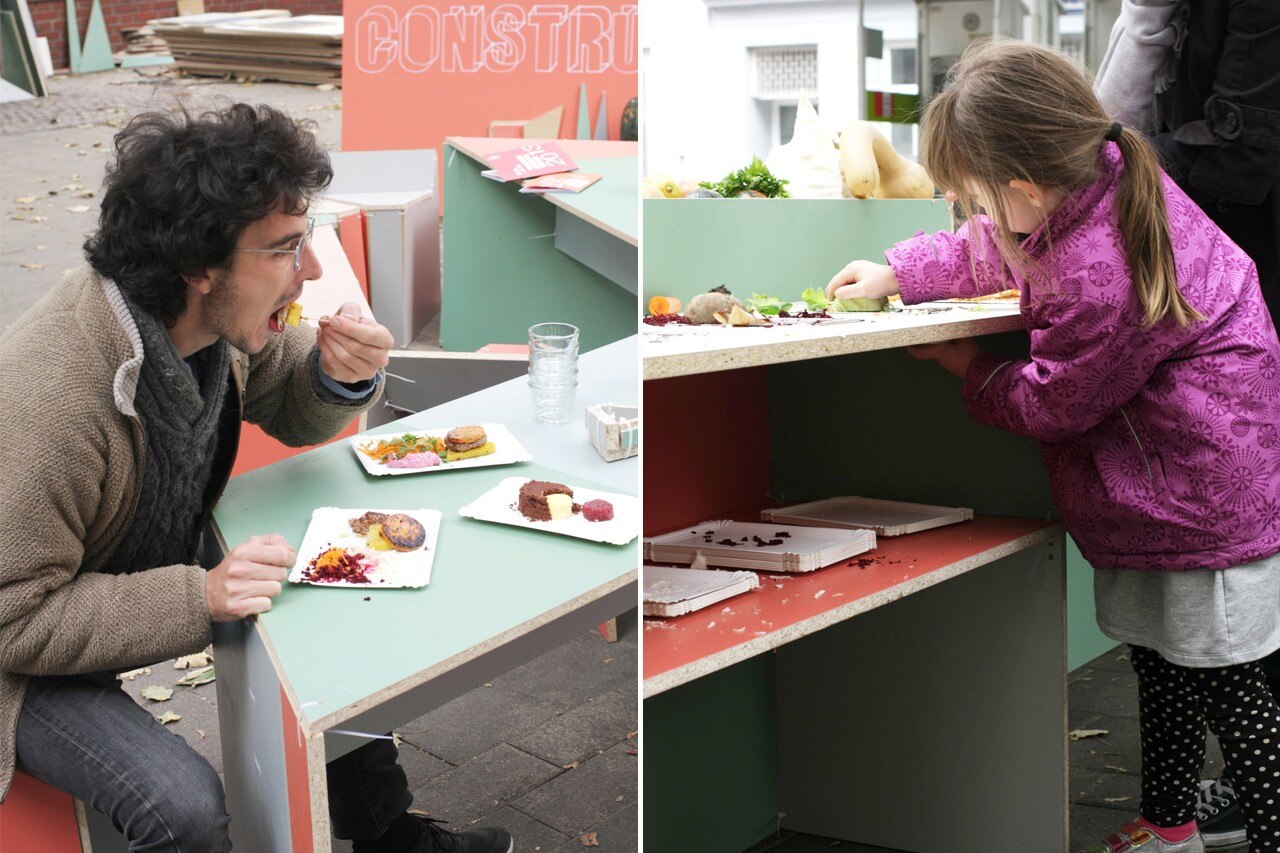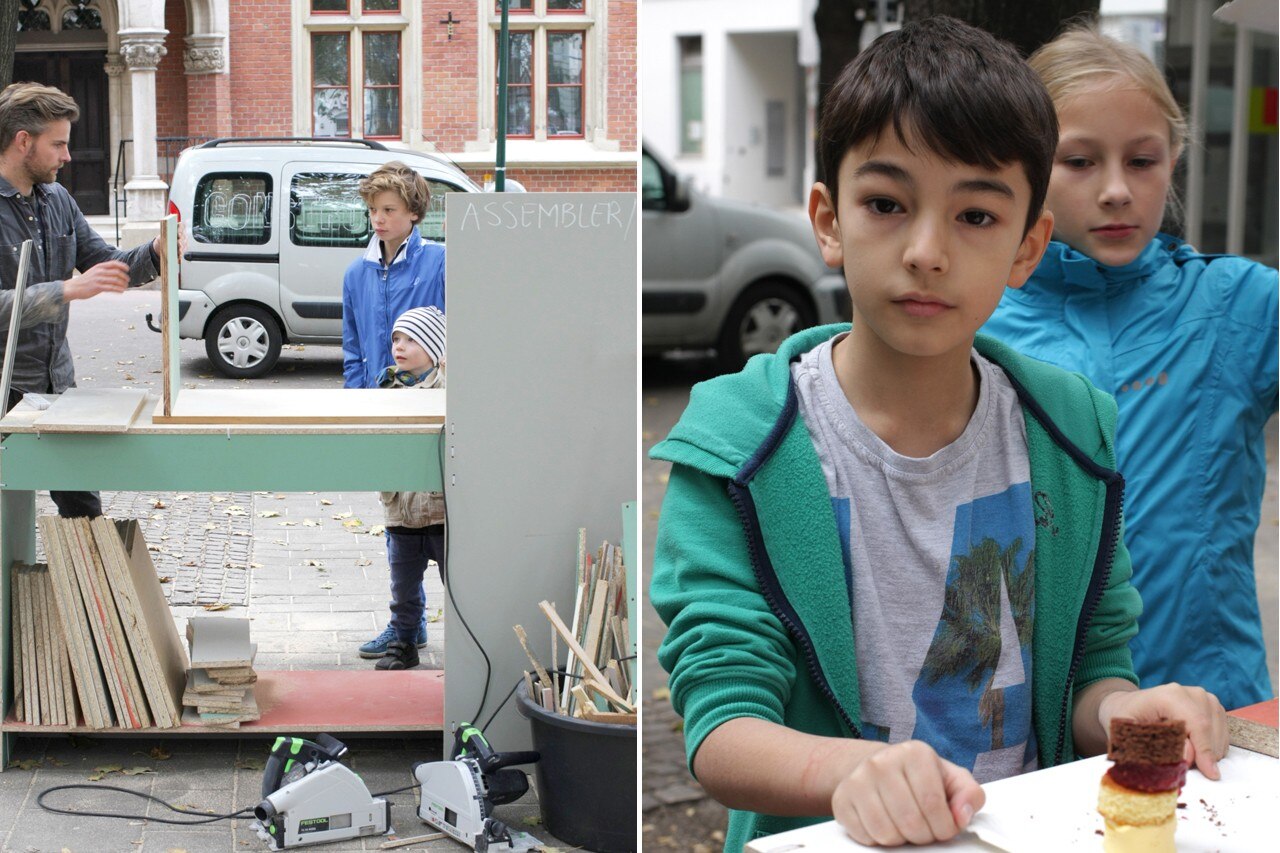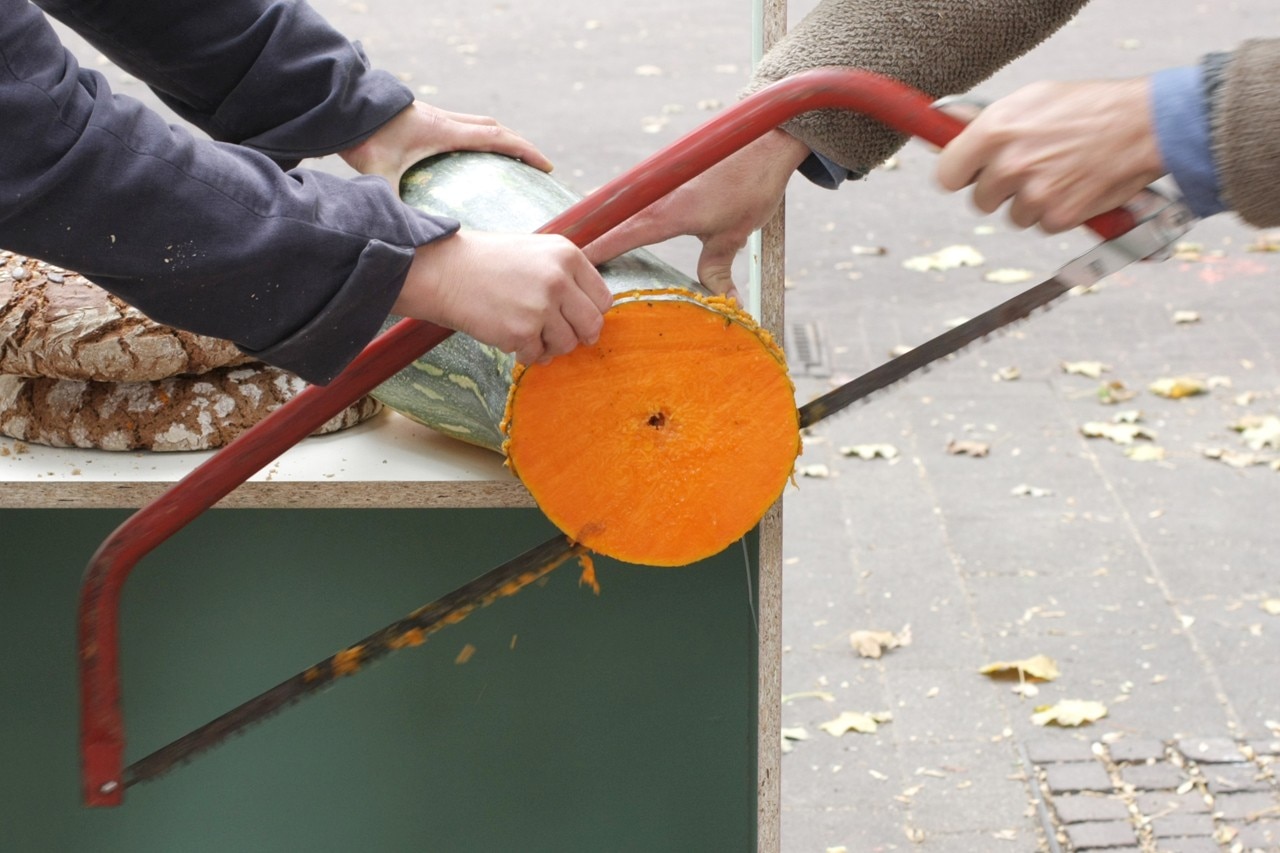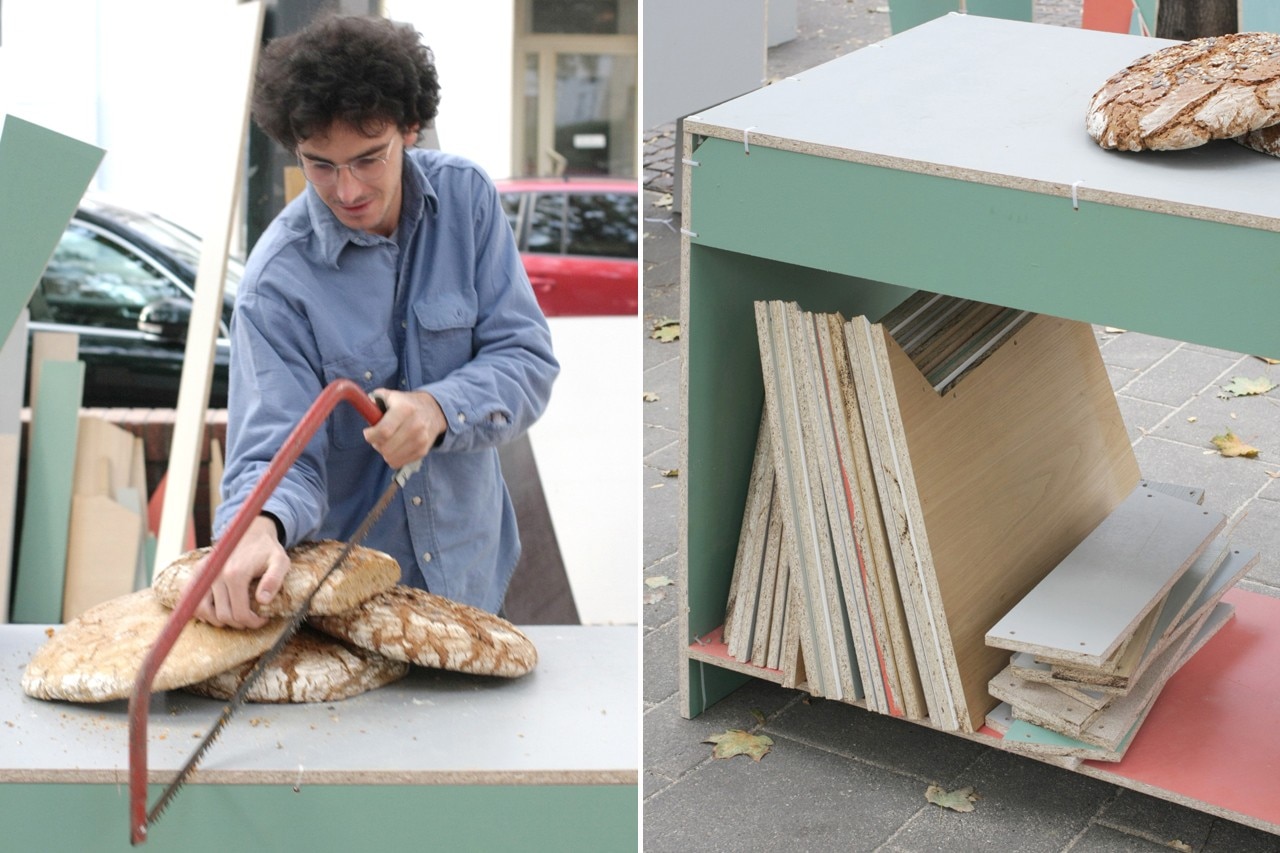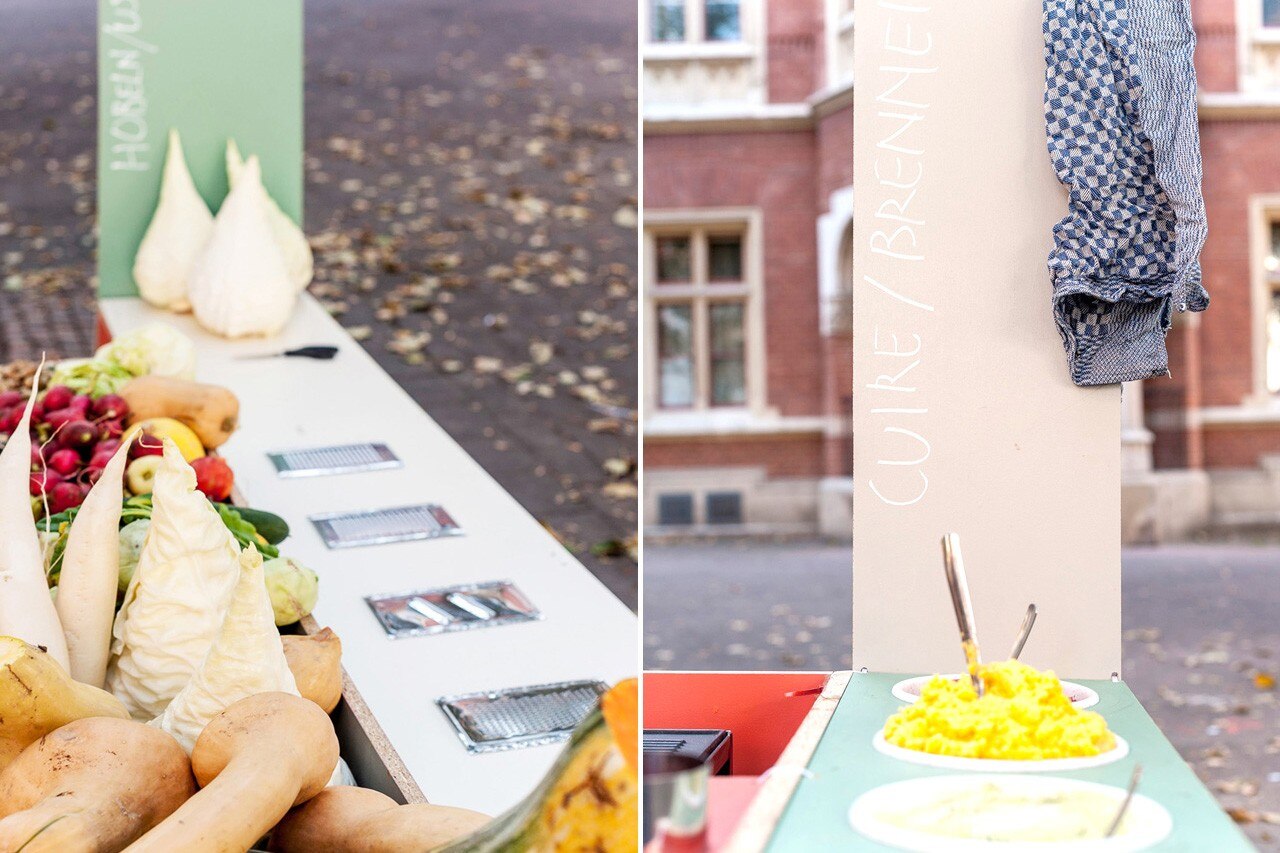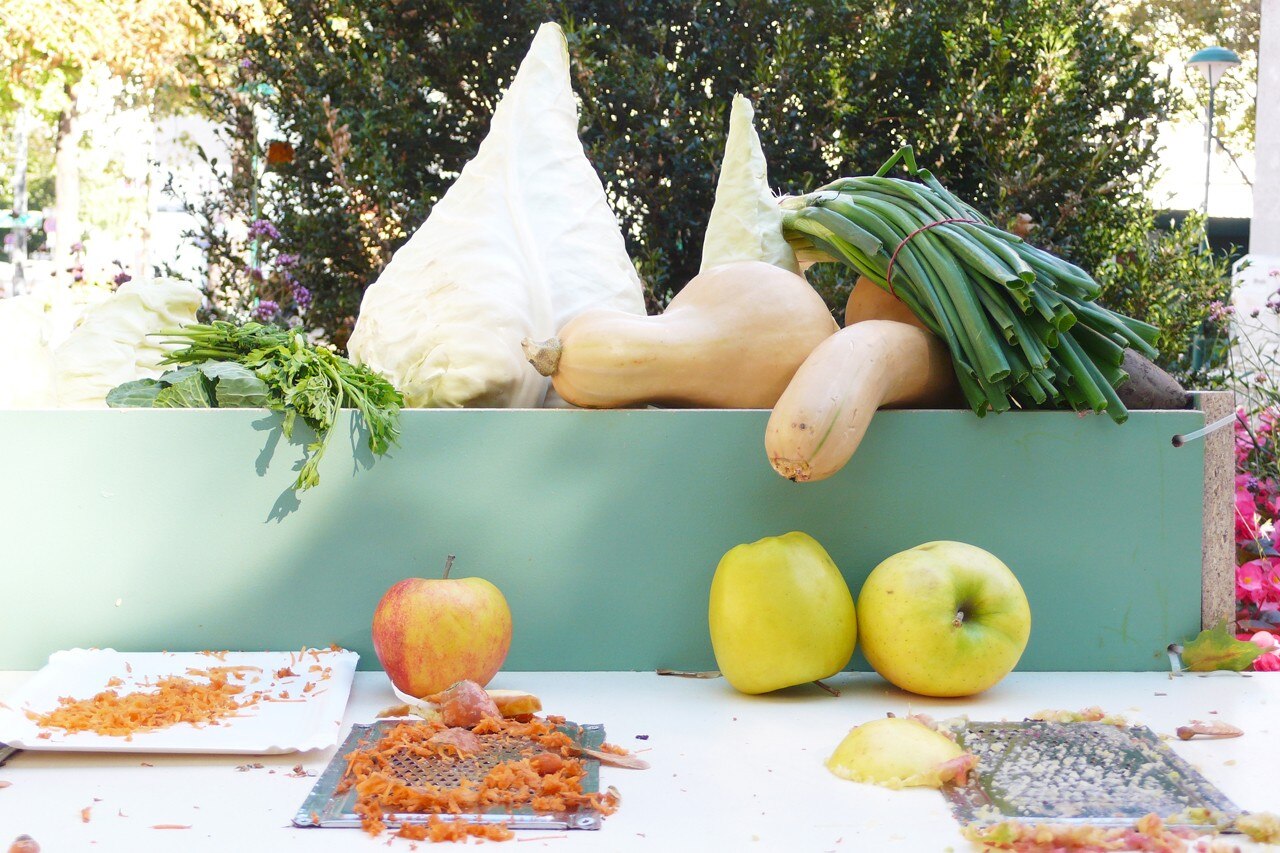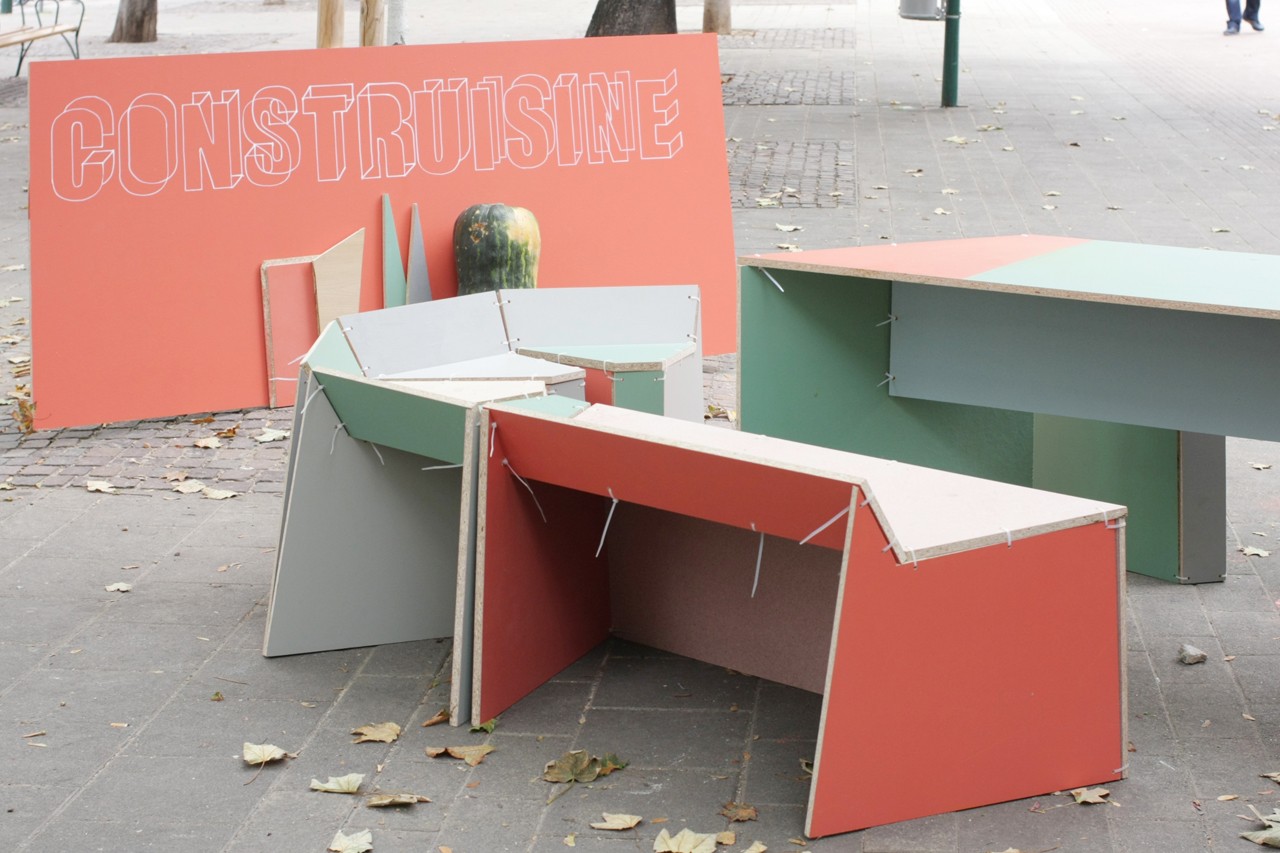 Johanna Dehio and Dominik Hehl, Construisine, Vienna Design Week 2013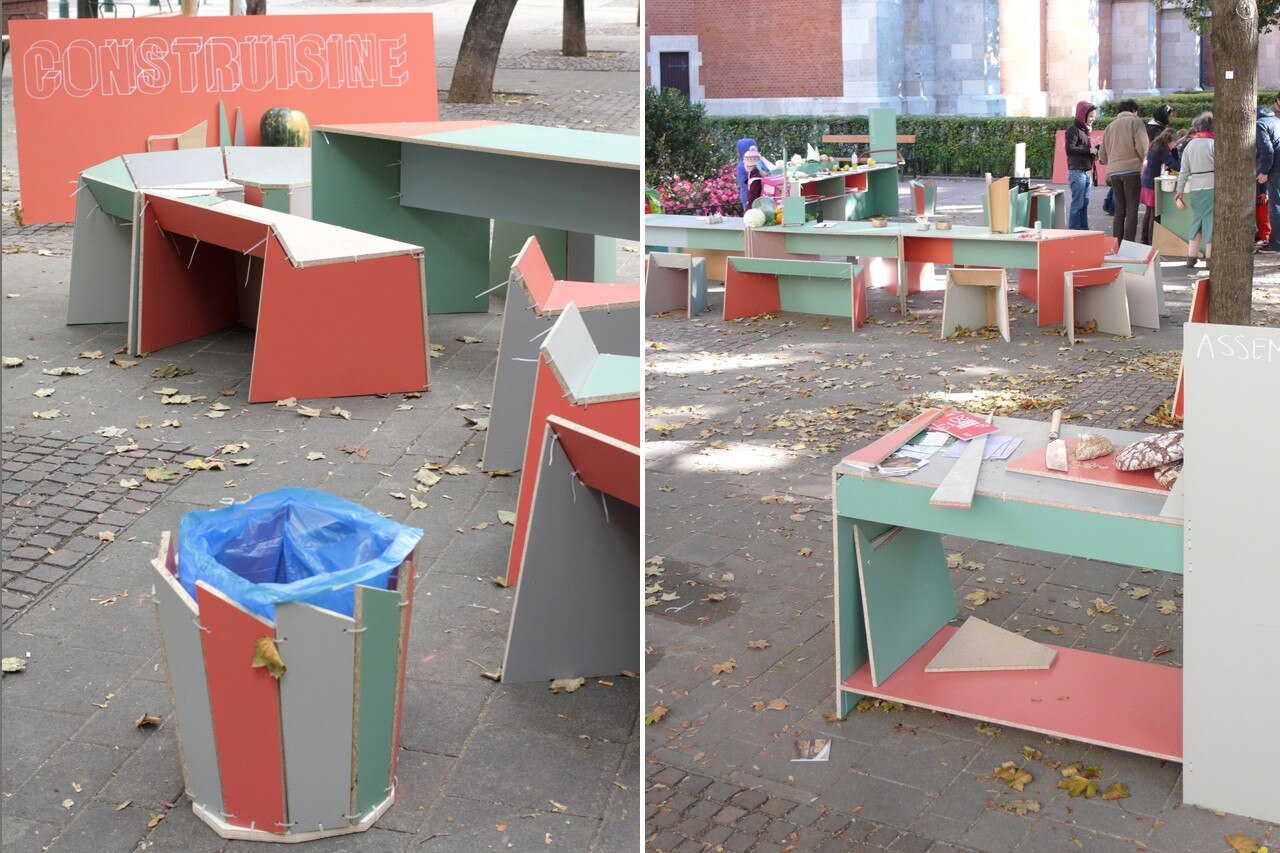 Johanna Dehio and Dominik Hehl, Construisine, Vienna Design Week 2013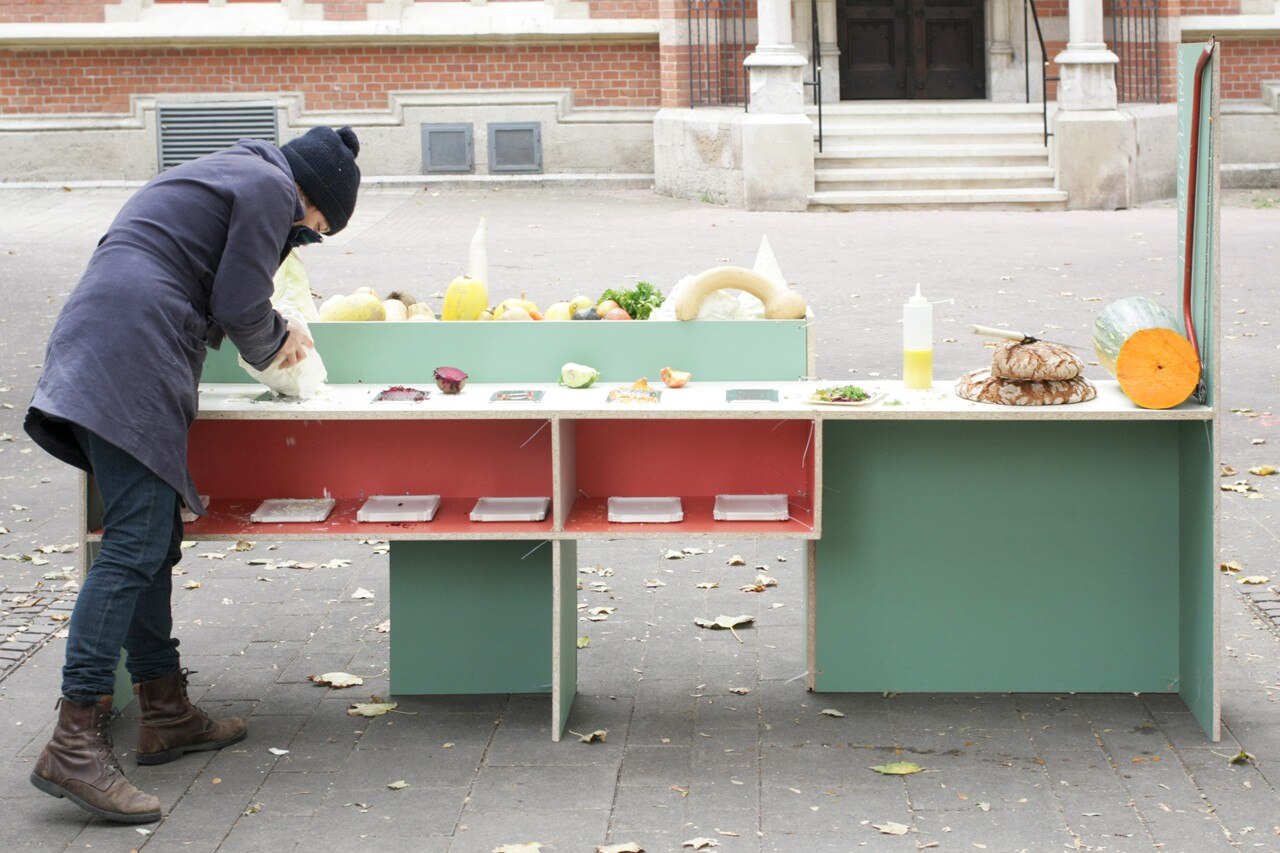 Johanna Dehio and Dominik Hehl, Construisine, Vienna Design Week 2013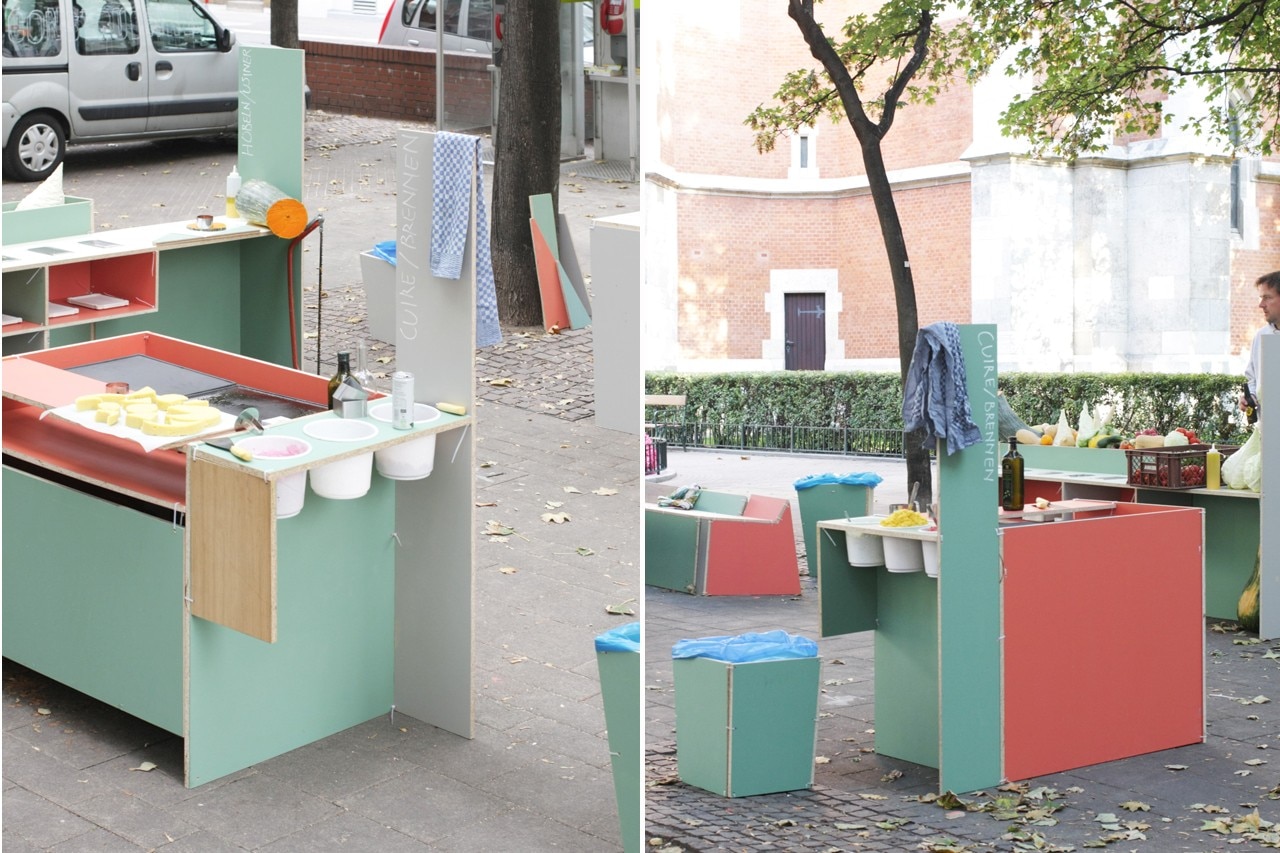 Johanna Dehio and Dominik Hehl, Construisine, Vienna Design Week 2013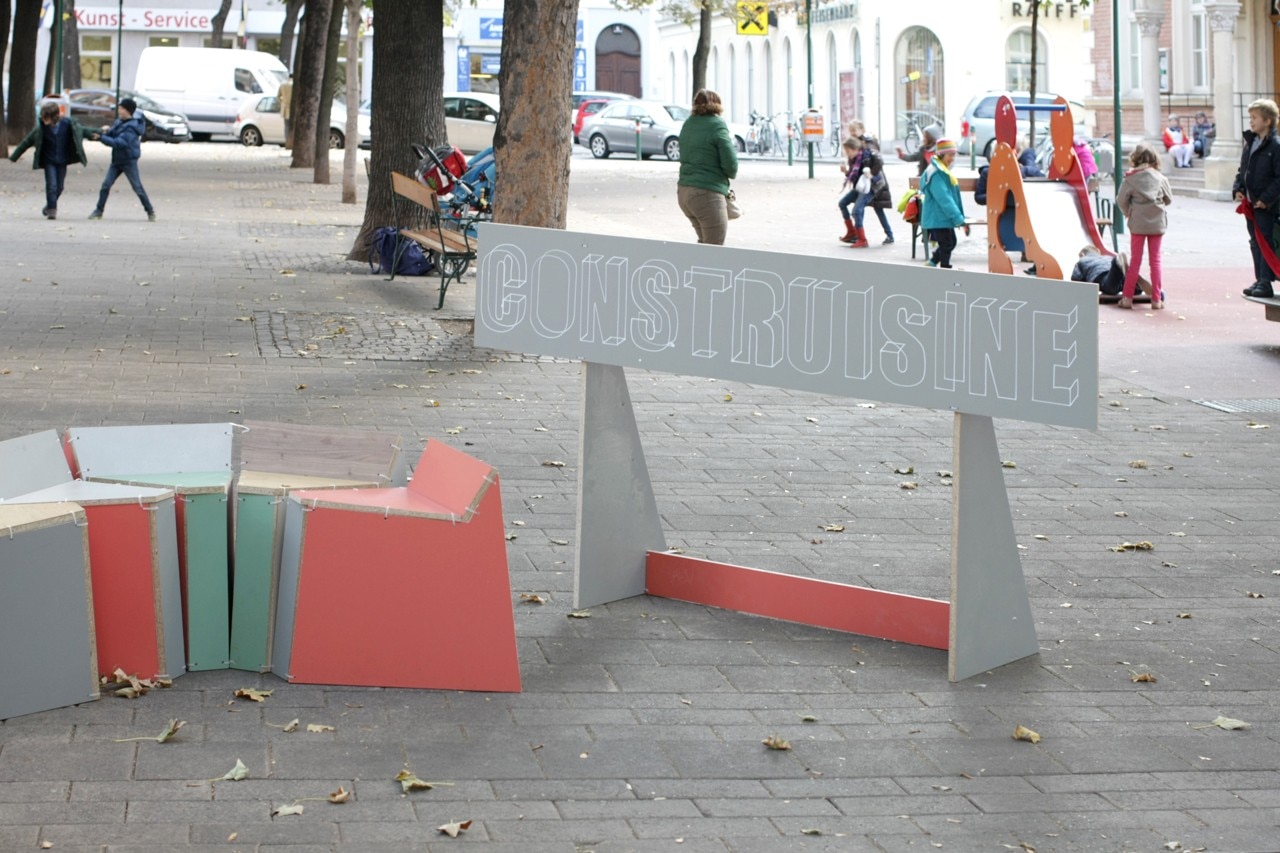 Johanna Dehio and Dominik Hehl, Construisine, Vienna Design Week 2013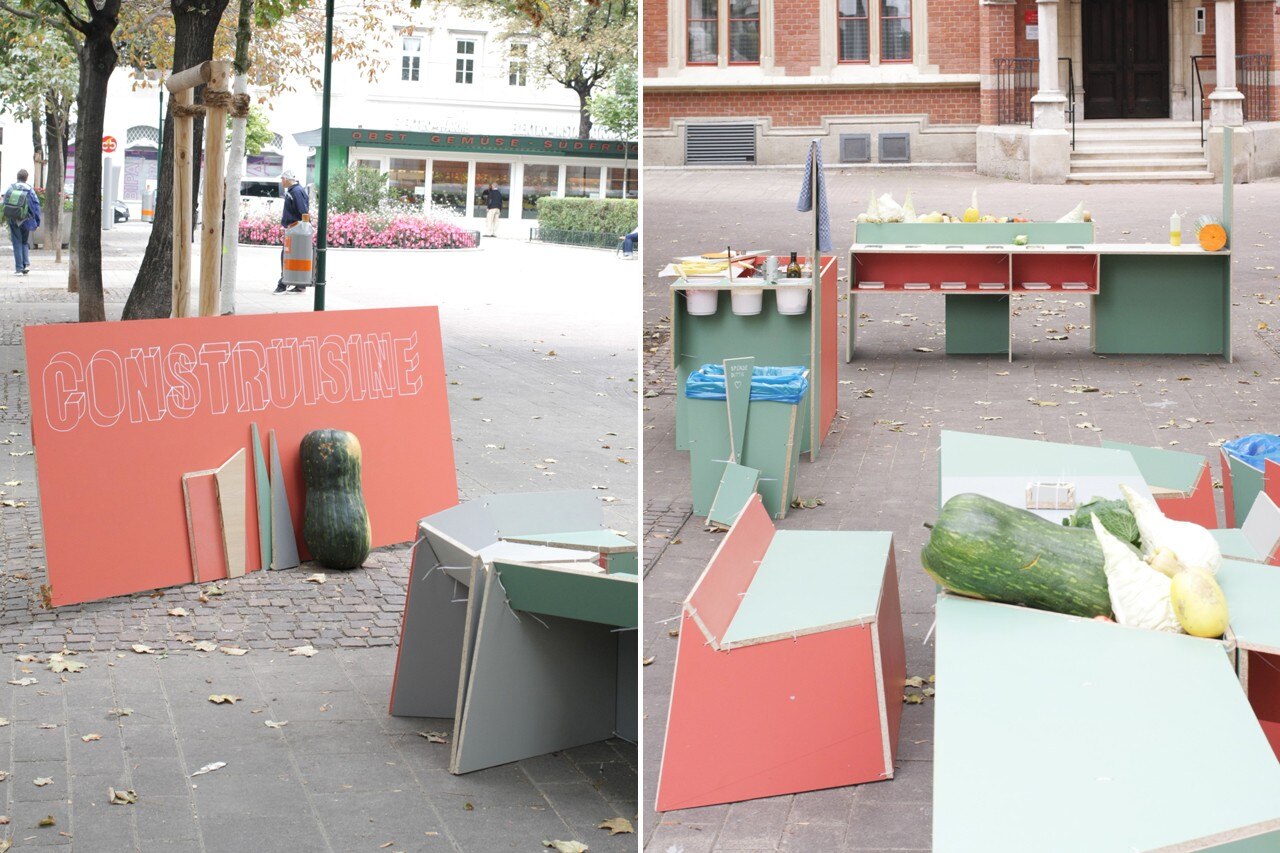 Johanna Dehio and Dominik Hehl, Construisine, Vienna Design Week 2013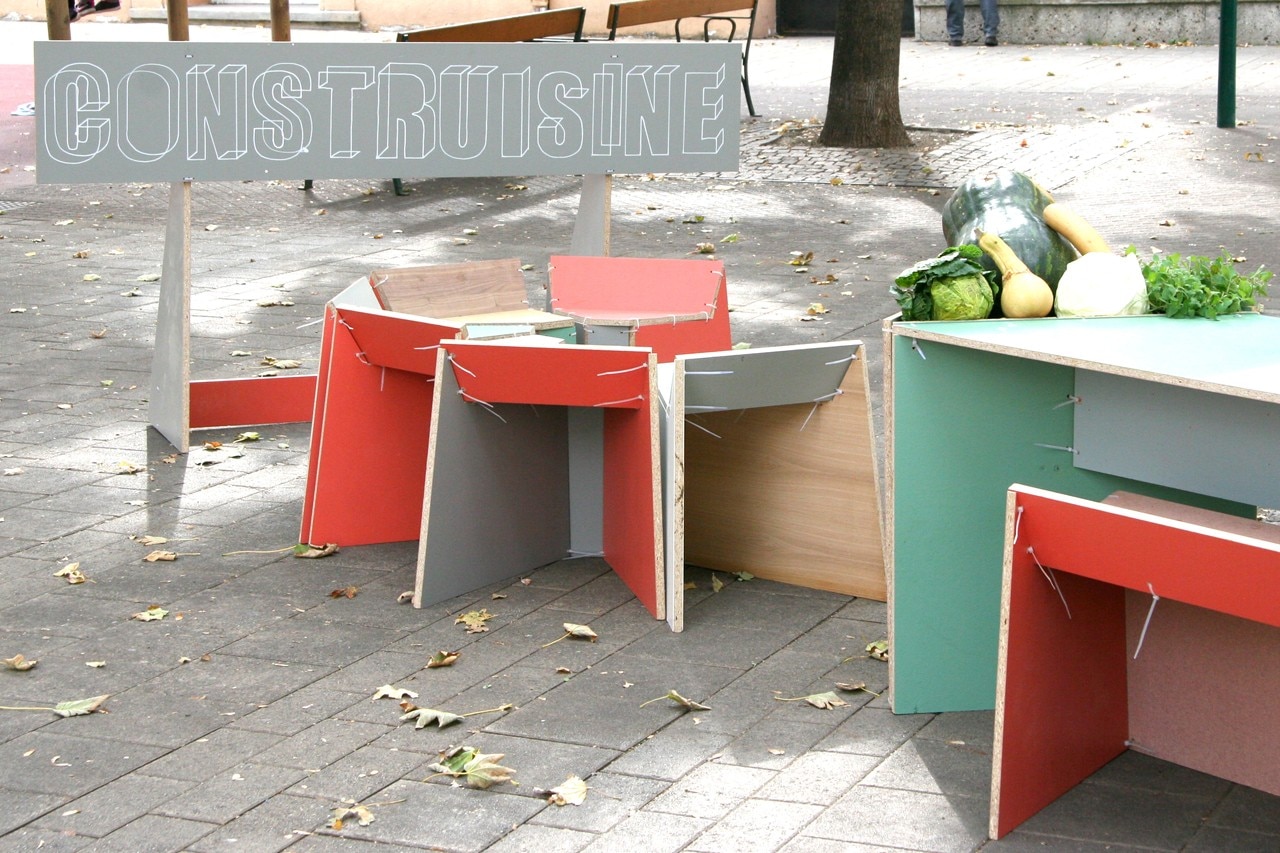 Johanna Dehio and Dominik Hehl, Construisine, Vienna Design Week 2013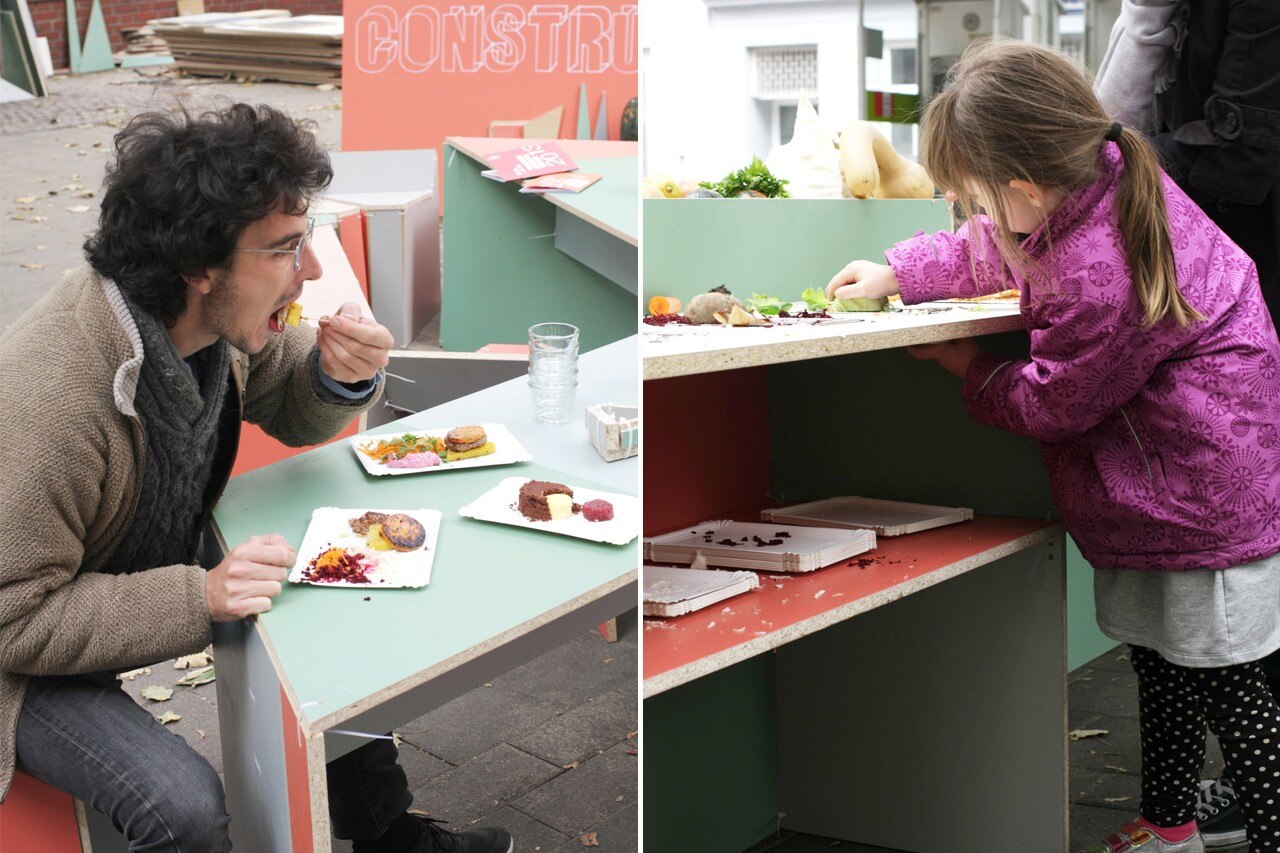 Johanna Dehio and Dominik Hehl, Construisine, Vienna Design Week 2013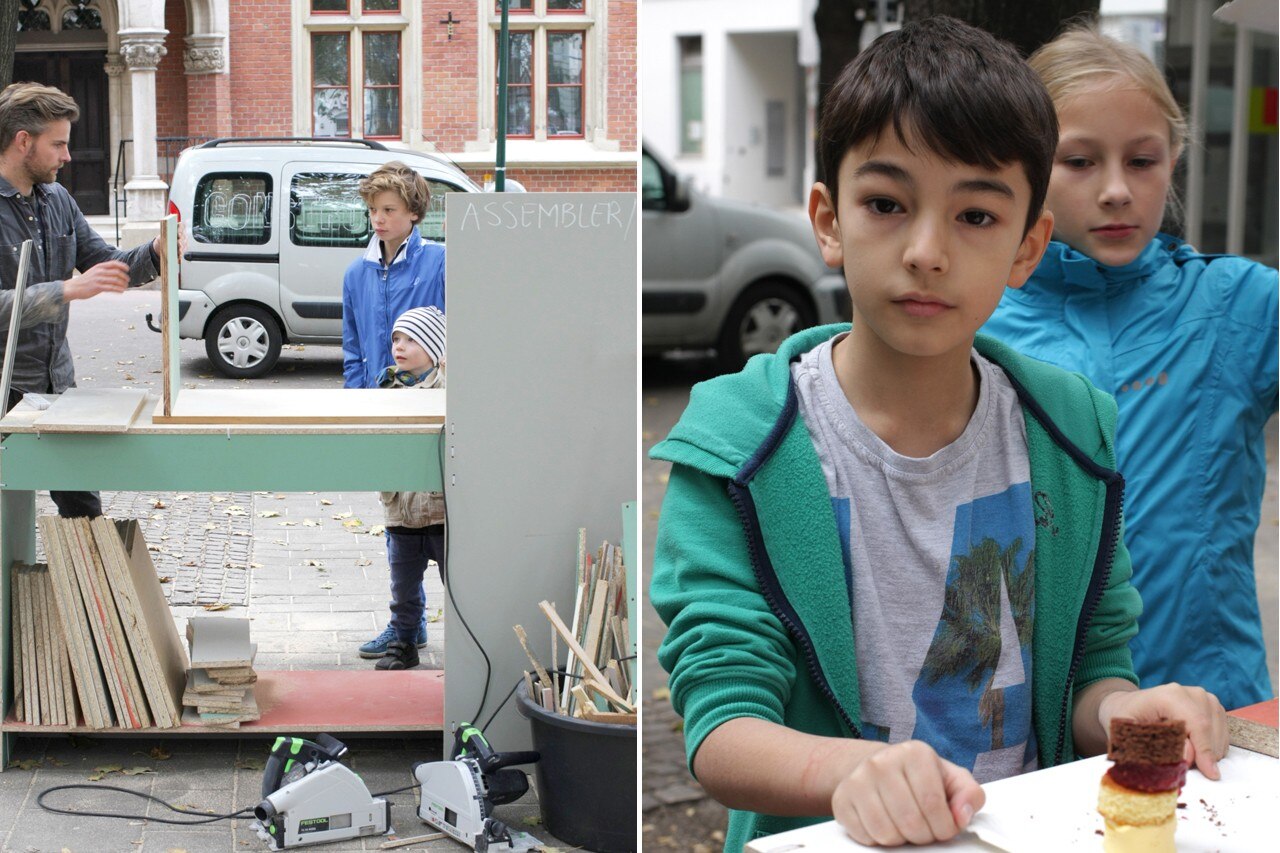 Johanna Dehio and Dominik Hehl, Construisine, Vienna Design Week 2013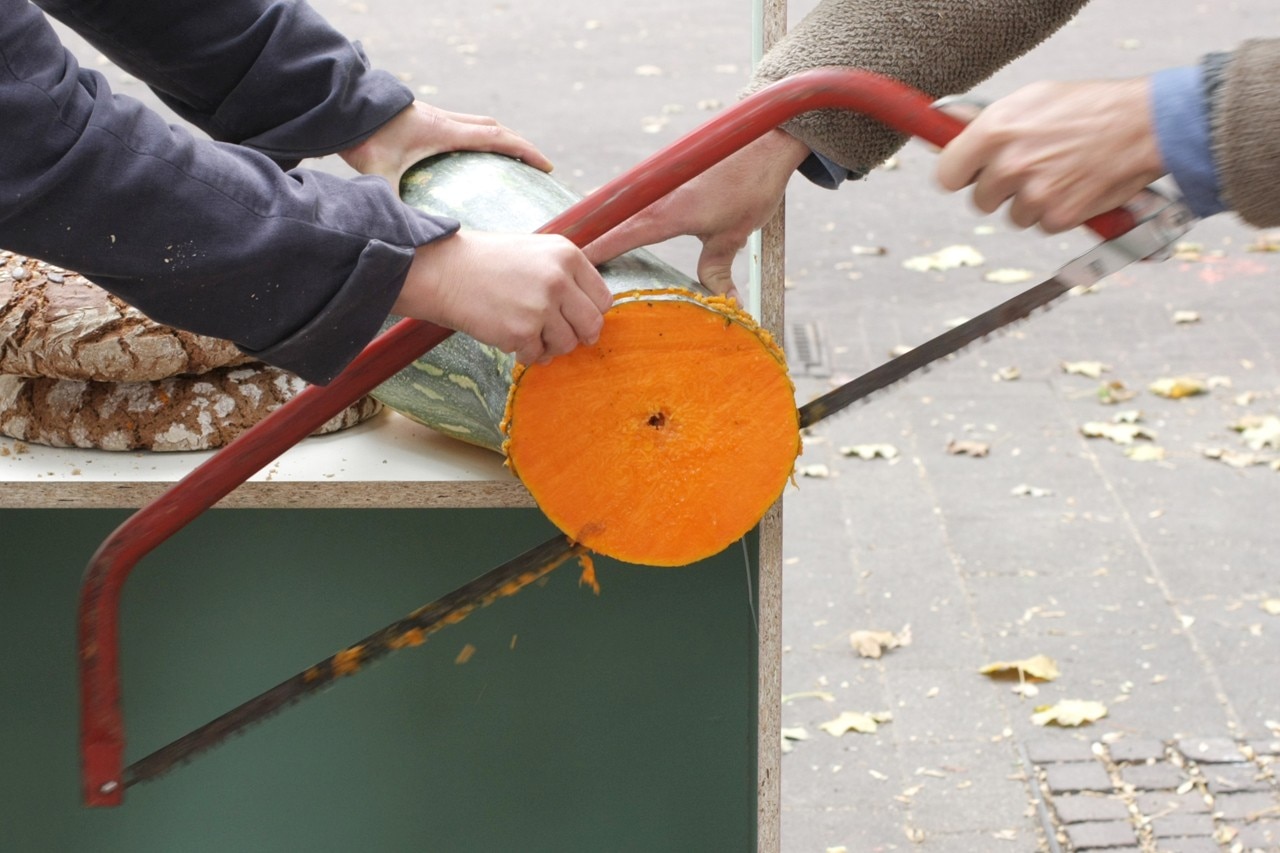 Johanna Dehio and Dominik Hehl, Construisine, Vienna Design Week 2013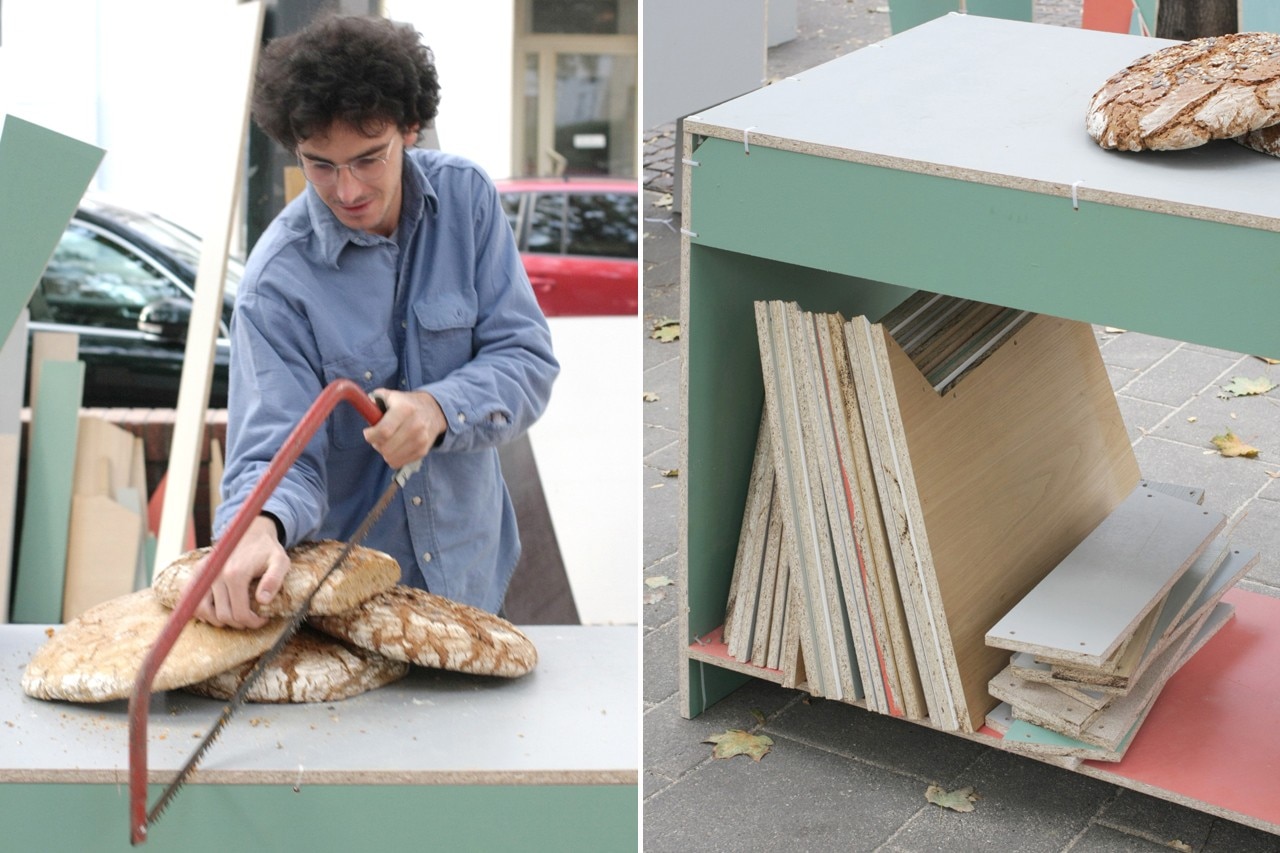 Johanna Dehio and Dominik Hehl, Construisine, Vienna Design Week 2013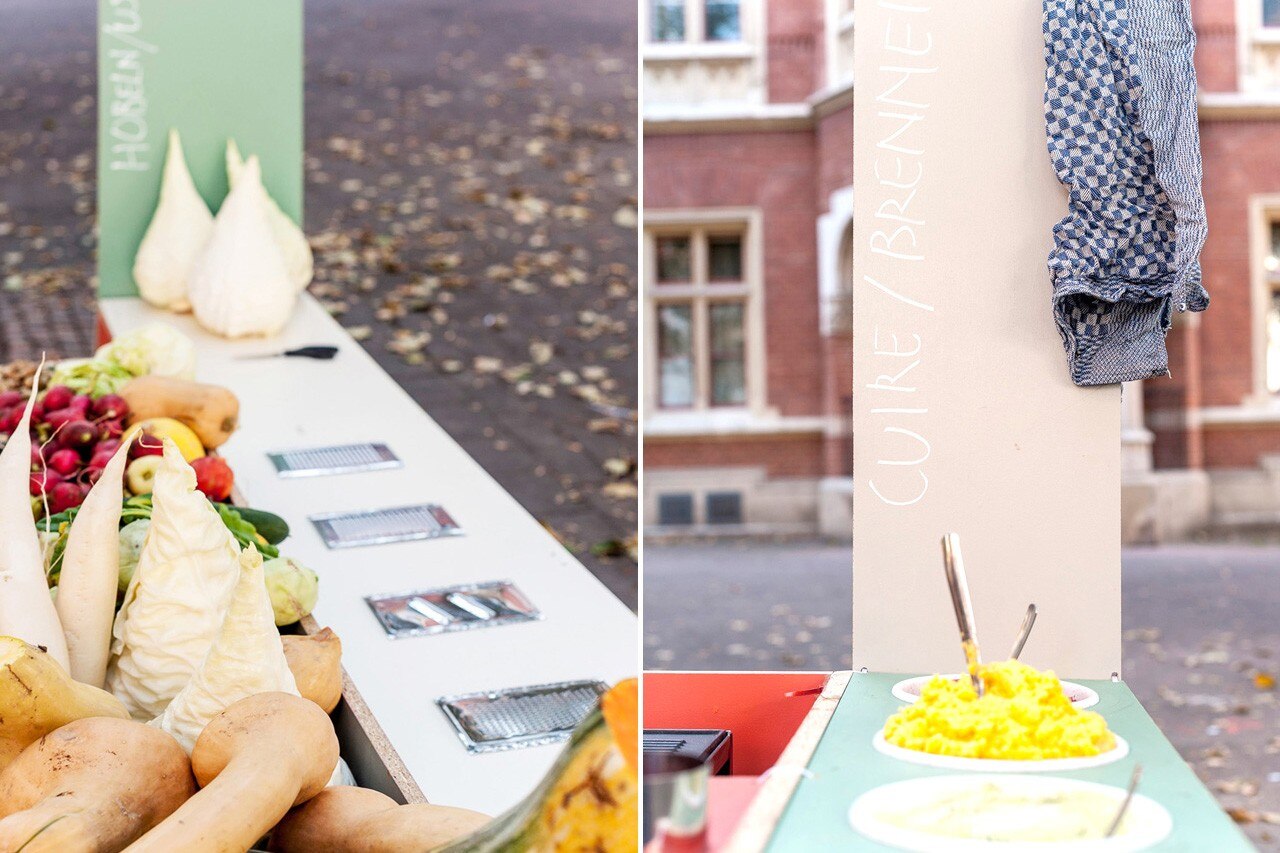 Johanna Dehio and Dominik Hehl, Construisine, Vienna Design Week 2013
Johanna Dehio and Dominik Hehl, Construisine, Vienna Design Week 2013
Johanna Dehio and Dominik Hehl, Construisine, Vienna Design Week 2013
Johanna Dehio and Dominik Hehl, Construisine, Vienna Design Week 2013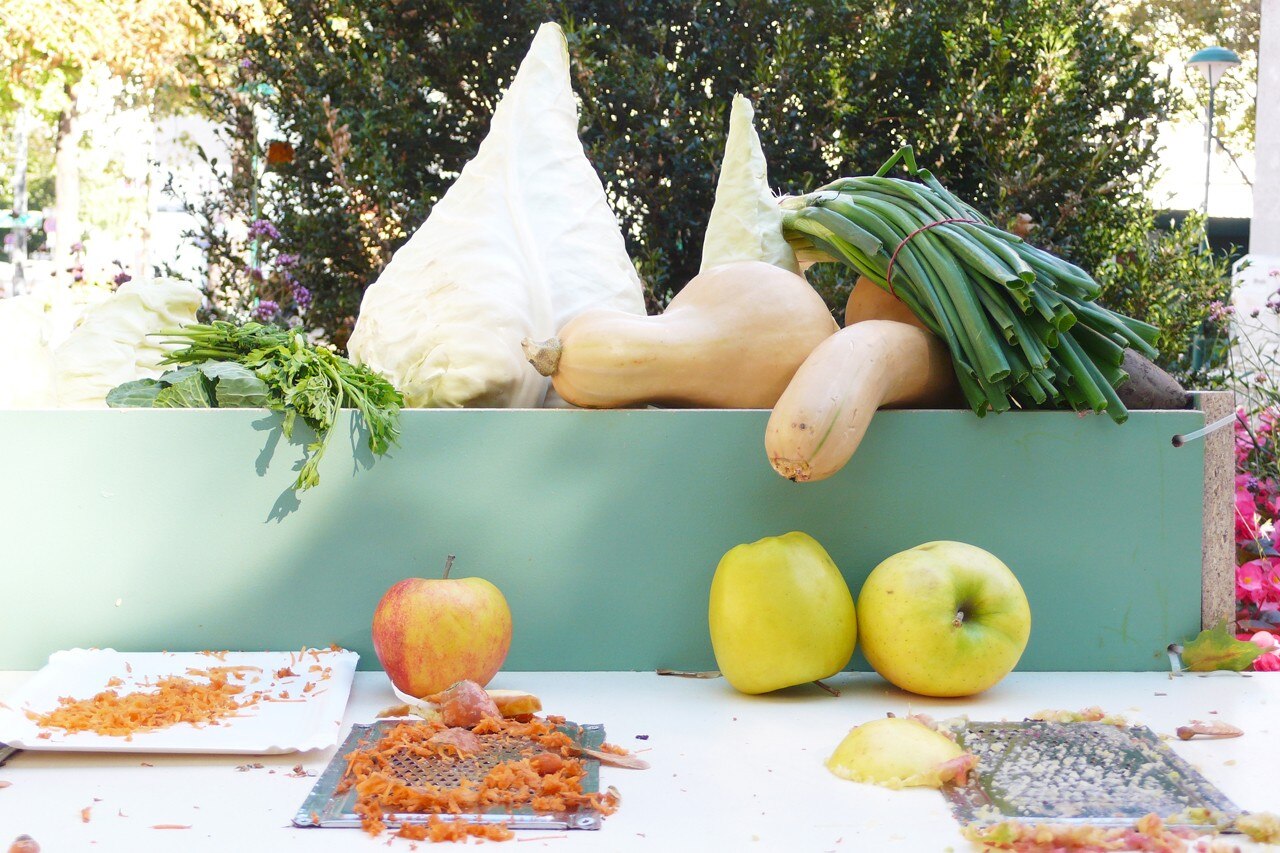 Johanna Dehio and Dominik Hehl, Construisine, Vienna Design Week 2013
Johanna Dehio and Dominik Hehl, Construisine, Vienna Design Week 2013
Johanna Dehio and Dominik Hehl, Construisine, Vienna Design Week 2013

Designers: Johanna Dehio, Dominik Hehl
Project team: Lukas Heraut, Franziska Lutze, Omar Nazif, Tomasz Polanski, Camille Riboulleau, Alexander Römer, Rieke Vos
Location: Sankt–Elisabeth–Platz, Vienna