Young practice CLP Architectes have realized a small pavilion for the for the Archi<20 competition, built in a protected natural area in Muttersholtz, in France's Alsace region. The architects wanted to create a structure that could enhance and diversify the relationship between visitors and the surrounding environment. The pavilion performs as "a medium that is both reduced and enhanced into an optical device." The structure's interior space has an open-plan interior and acts similarly to a theatre stage as it is reconstructed over and over again with each visitor. Seen from the exterior, the pavilion is intended to disappear. In the ambiguity of its formal limits, a seemingly ordinary object is revealed as a complex interplay of light, images, people and objects. The visitor is invited to reflect on this uneasiness.

The project had a limited budget of 7000 euro. The competition's commission looked for a precise and careful architecture. "Our intention was to create a building that could offer an experience of varied possibilities," explained the architects, "using the least materials and formal recourses." This is translated into a building that alters of light and shadow, while maintaining ventilation and providing temporal storage space.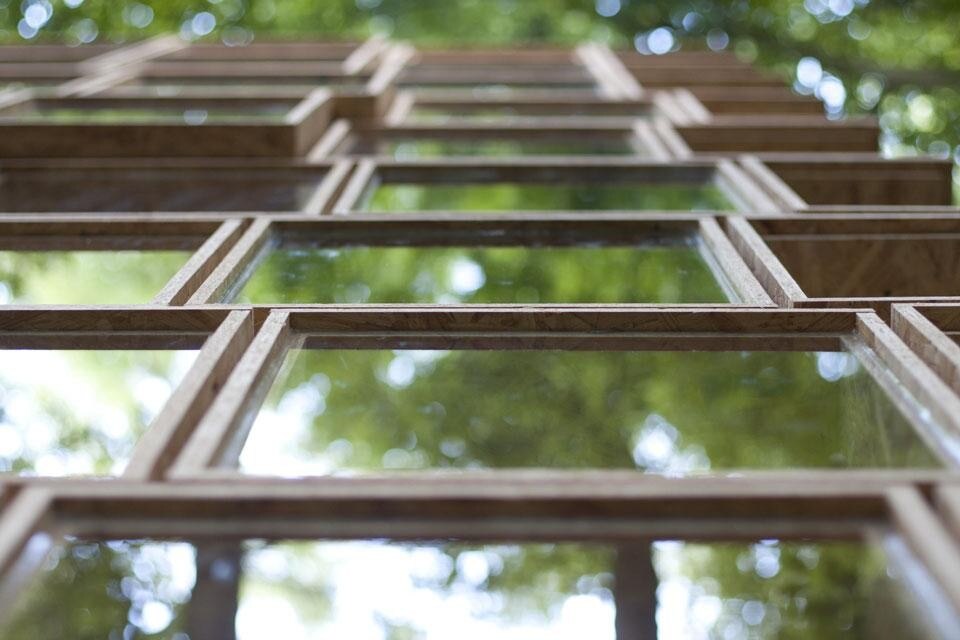 The project acts not only as a structure to be looked at for its formal beauty via modular construction and clever use of natural materials, but also provides the necessary structure for users to experience a new sense of bewilderment at the natural surroundings. Much like the Eiffel Tower once did for Parisians, the pavilion seeks to literally offer a new perspective of the otherwise mundane, everyday environment.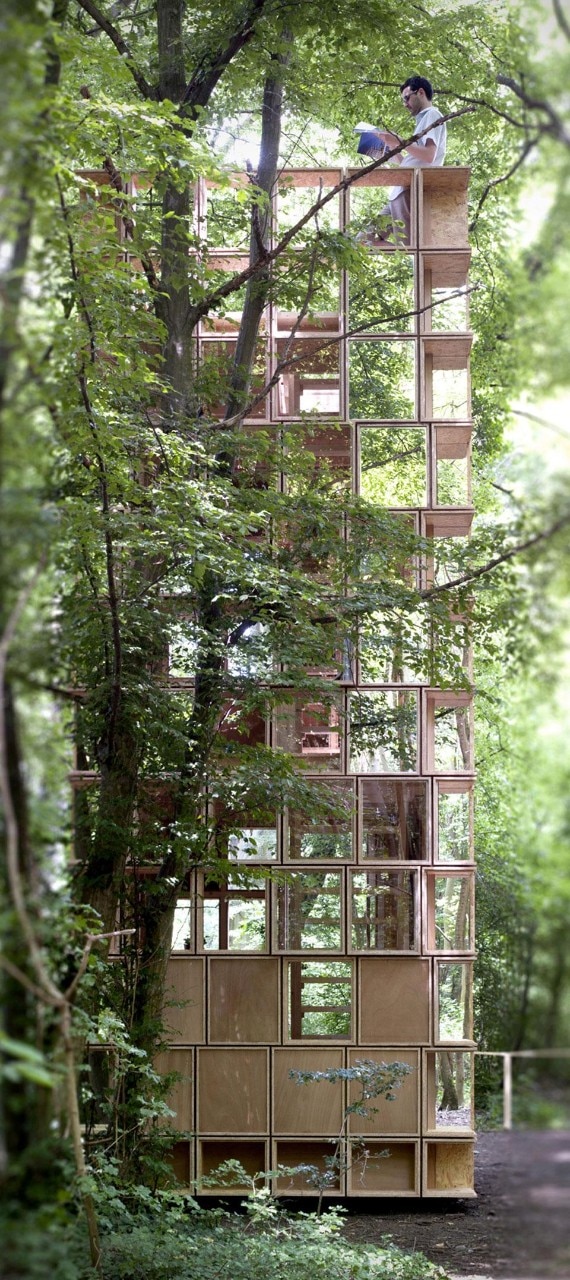 CLP architectes: Observatory Pavilion
Location: Muttersholtz, France
Client: Archi<20
Type: Cultural
Size: 20 square metres floor space