Inspired to create a practice that engage public space and art, Belgian architects Pieterjan Gijs and Arnout Van Vaerenbergh are collaborating under the studio name Gijs Van Vaerenbergh. Their current effort is Reading Between the Lines, a semi-transparent church in Borgloon in the agricultural region Haspengouw. The church is part of the Z-OUT project of Z33, an ambitious program of public art that will generate various projects across the Flemish region of Limburg over the next 5 years.

At 10 meters high, the church is composed of 100 thin sheets and 2,000 columns of steel. With a staggered, stacked construction, the exterior landscape is visible through the 'walls' of the church. In this way, the church is simultaneously both present and absent. Depending on the perspective of the beholder, the church may be perceived as a full mass or seemingly dissolve into the landscape. On the other hand, observing the countryside from inside the church renders it recomposed through a series of abstract lines. The design of the building is based on the multitude of churches throughout the region, but through the use of superimposed horizontal layers, the traditional concept of a religious building is transformed into a nearly transparent art object.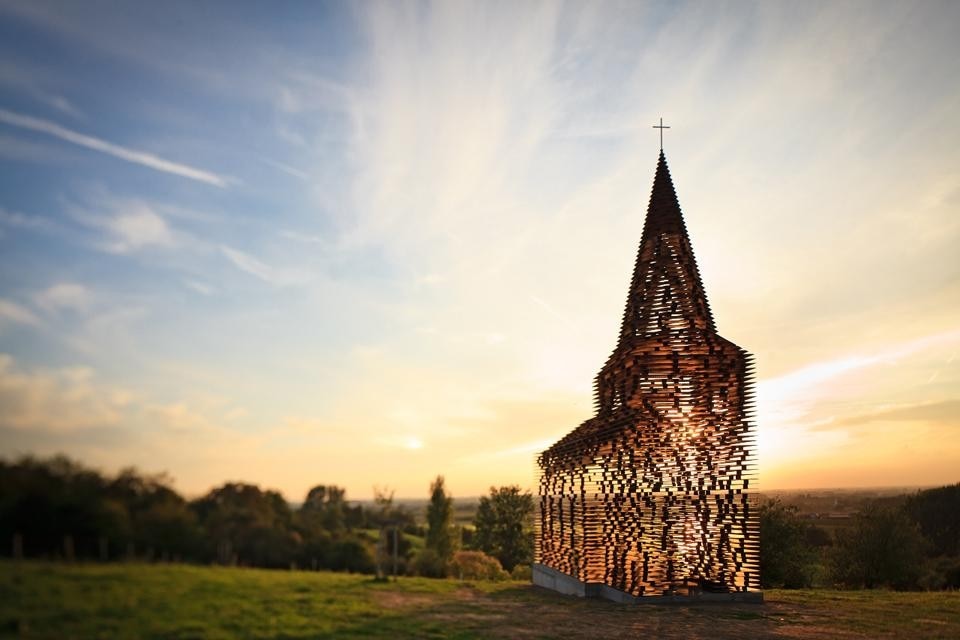 Gijs Van Vaerenbergh. Reading Between the Lines is created by duo Pieterjan Gijs (Leuven, 1983) and Arnout Van Vaerenbergh (Leuven, 1983). Since 2007, the two Belgian architects have designed projects for public space, the result of their common background in architecture and art, many of which are uncommissioned and maintain a measure of creative autonomy. Their goal is experimentation, reflection, and engagement with the physical environment of the viewer.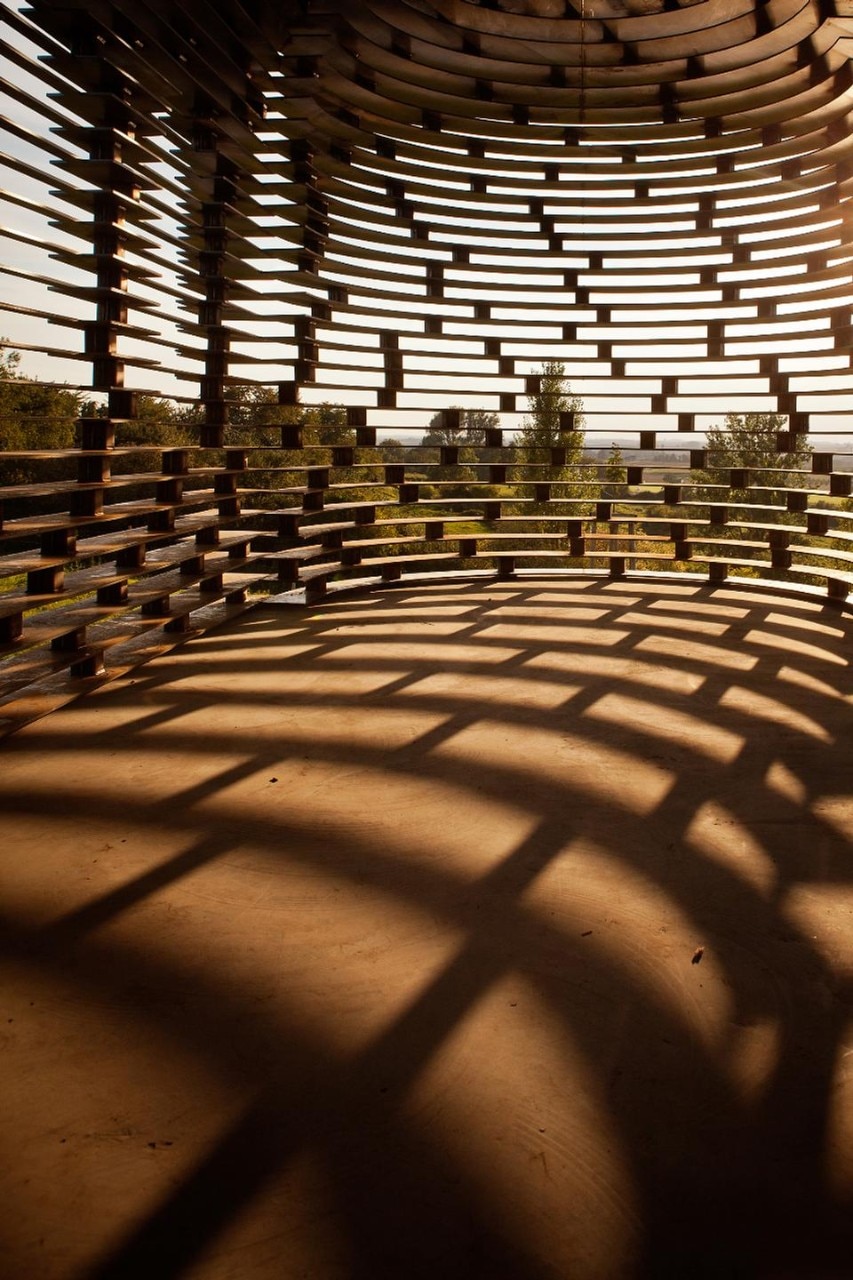 PIT, Art in the public space focuses on several topics through projects in the Haspengouw region, including its built religious heritage, composed of a myriad of small parish churches. Due to the declining number of parishioners, these churches are increasingly being abandoned. The future of these now empty buildings is a subject of current debate that is now engaging the larger cultural community of the area.
Depending on the perspective of the beholder, the church may be perceived as a full mass or seemingly dissolve into the landscape.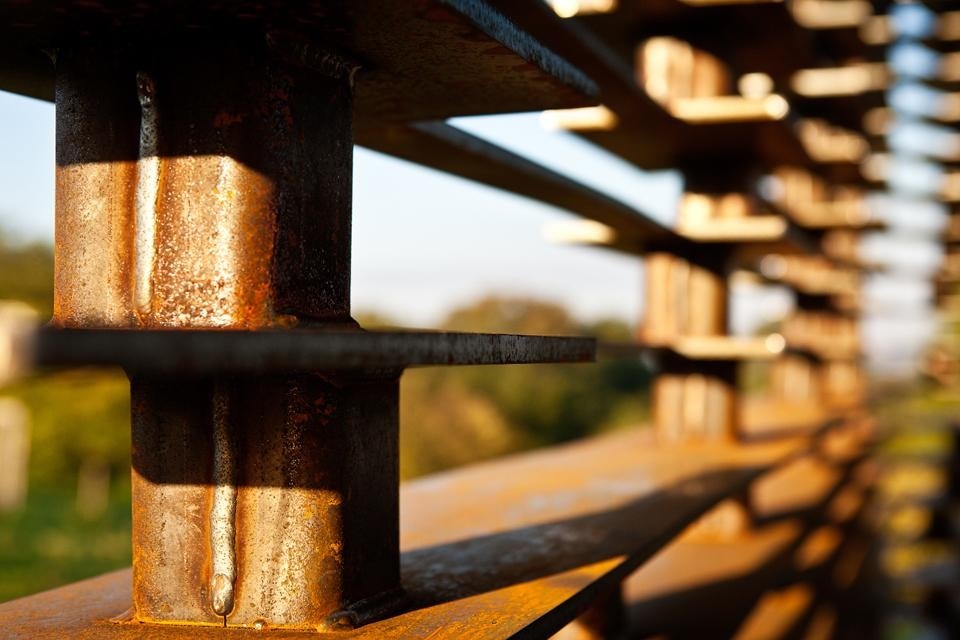 Other PIT artists have focused on the agricultural economy of the region. The changes in the economic situation of this area have caused considerable lifestyle changes among the local residents, which now includes many commuters and an increased tourism presence. The cultural and historical heritage of the area is another source of inspiration for PIT; local ruins, such as like the Romeinse Kassei (Roman road) and the Fruitspoor (fruit trail) are interesting features and represent the historical value of the region.