The Dynamic Dead by Roee Rosen highlights some of the artist's most ambitious projects from the last twenty years. Born in 1963, Rosen, a painter, writer, filmmaker and theorist, is considered the most intellectually provocative contemporary Israeli artist. His work involves the interweaving of visual and literary creations, organized into complex, powerful narratives. At the Museum of Ujazdowski Castle in Warsaw, he is showing Martyr Paintings from the early 1990s together with recent Funeral Paintings ("from the artist's viewpoint after being buried, with the ground transparent"). In addition, his 1997 installation of paintings and texts Live and Die as Eva Braun, for which he has created a visual/textual screenplay is on view, allowing the viewer to virtually play the title role of Eva Braun, Adolf Hitler's mistress.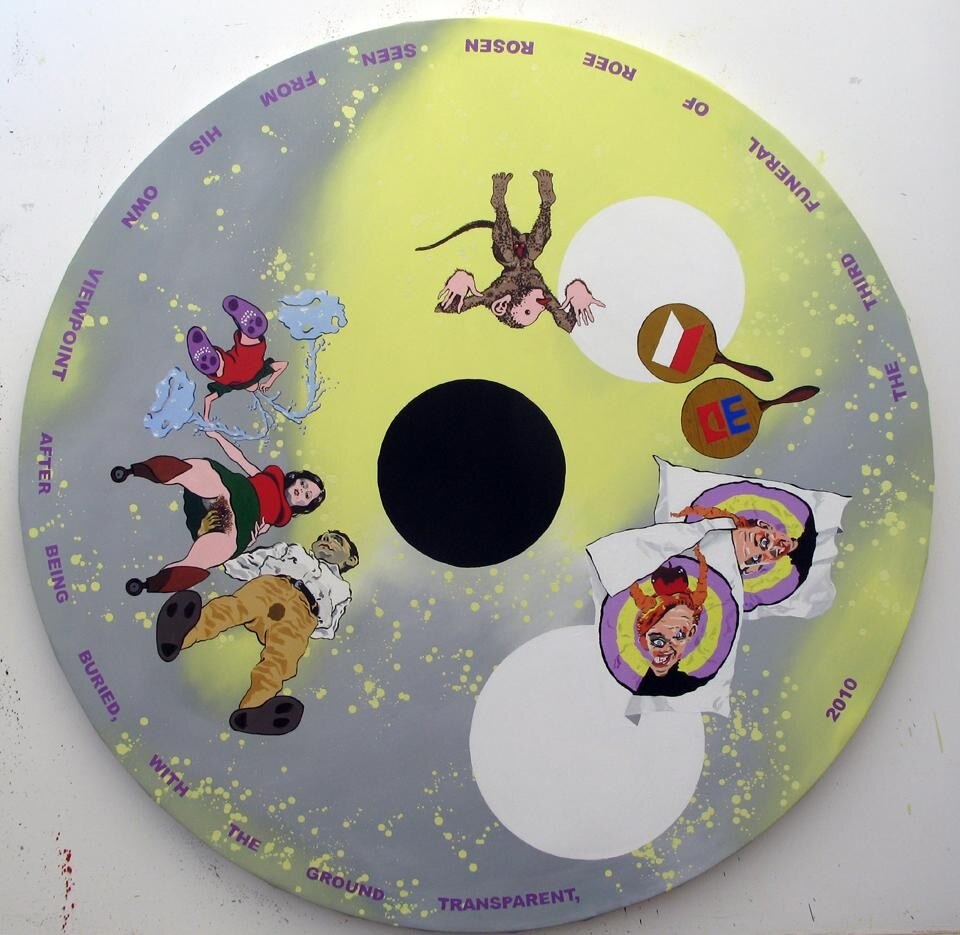 Justine Frank, to which Rosen has dedicated years of work, is a fictive feminine persona, a Jewish-Belgian Surrealist painter and pornographer, who was expelled from the Surrealist circles and found herself in Palestine in the early 1940s. The project includes not only a full retrospective of the mock-artist's work, but also a pornographic book, Sweet Sweat and a short film titled Two Women and a Man, where Rosen appears in drag as a Frank scholar (2005). More recent film projects which are on display include The Confessions of Roee Rosen (2008), consisting of three short films, and an hour long feature, all involving puppeteering of agents (Rosen's son and three female migrant workers), reciting the artist's confessions; Hilarious (2010), an experiment in the field of dysfunctional humor, a staging of a tragedy in convention of a stand-up comedy show, and Out! (2011) an exorcism/BDSM (Bondage-Domination-Sadism-Masochism) session involving quotes from Israel's Minister of Foreign Affairs, Avigdor Lieberman, renowned as one of the most extreme right-wing politicians in the country.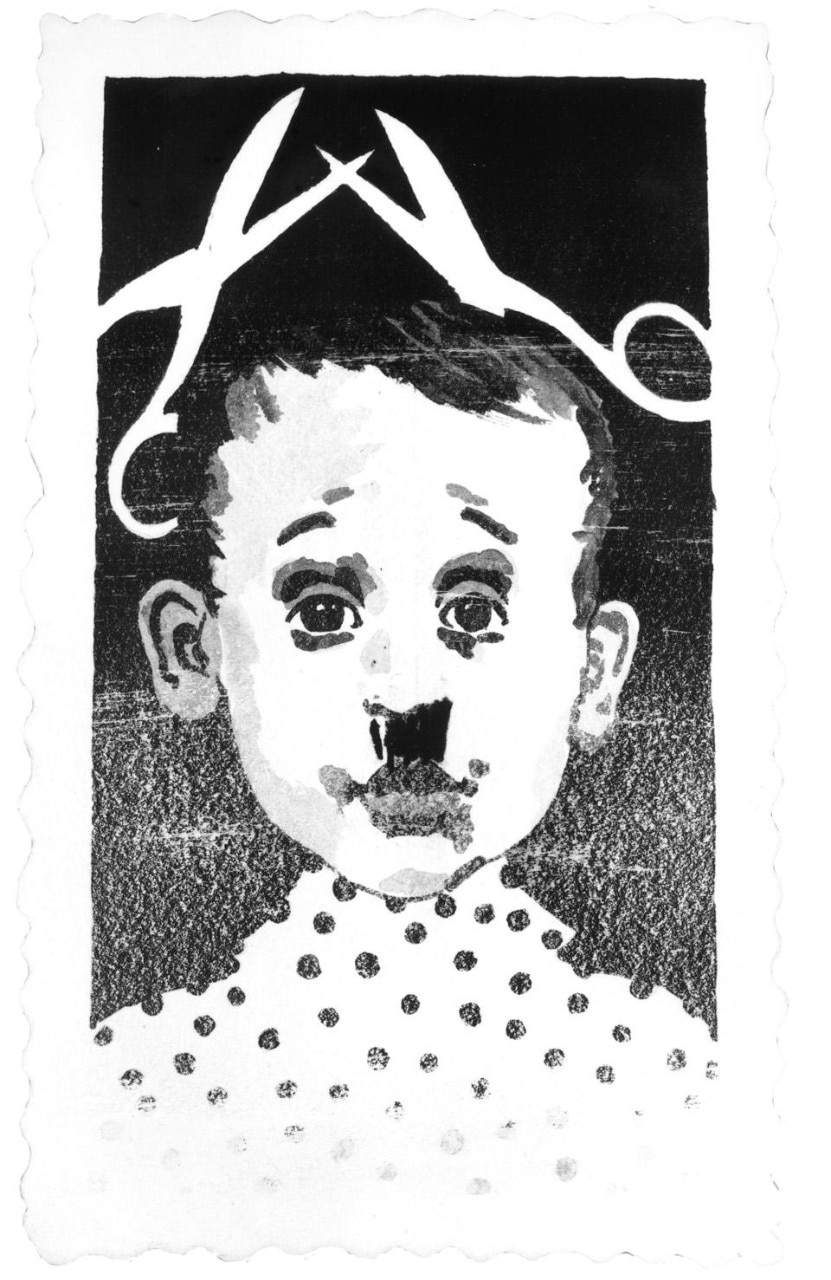 The film earned Rosen with the Orizzonti prize at the 67th Venice Film Festival in 2010. Some key elements in Rosen's work, as CCA Ujazdowski Castle curator Stach Szablowski wrote, are the "study of the intellectual potential of transgression and of the iconoclastic gesture, manipulation of the concept of identity, a question about the possibility of creating fictional people, blurring the boundary between the viewer's consciousness, author, and presented characters, acts of turning into the Other, who becomes the medium of para-theatrical performance, but also a victim of symbolic Possession".
Joshua Simon
Rosen's work involves the interweaving of visual and literary creations, organized into complex, powerful narratives.