Tom Foulsham's idiosyncratic works start as explorations of a current fascination. This might be an investigation into an overlooked attribute of a particular object or an alternative application of a material or process. His inventive structures point to a realm of extraordinary possibilities, where things behave in surprising and unpredictable ways. Among his sources of inspiration he cites the novels of Kurt Vonnegut and Russell Hoban's Marzipan Pig, books which provide him with visions of worlds "where everything is one big tangle of connectivity". He says: "I like to make objects which are almost at breaking point, to demonstrate the tension in what we perceive to be stability. I like them to be approachable and if possible interacted with... allowing my structures to take on another life, as they become a part of the viewer's own thought process."

The exhibition at Marsden Woo Gallery in London includes one large and a number of small-scale balances, some proposing what might seem to be unfeasible relationships between their constituent elements. But no trickery is used in their assembly – simply the employment of the mechanical advantages afforded by leverage and counterbalance. By such means Foulsham harnesses the weight and energy of innocent objects and amplifies them to powerful effect, undermining expectations and inspiring viewers to re-evaluate their everyday environment.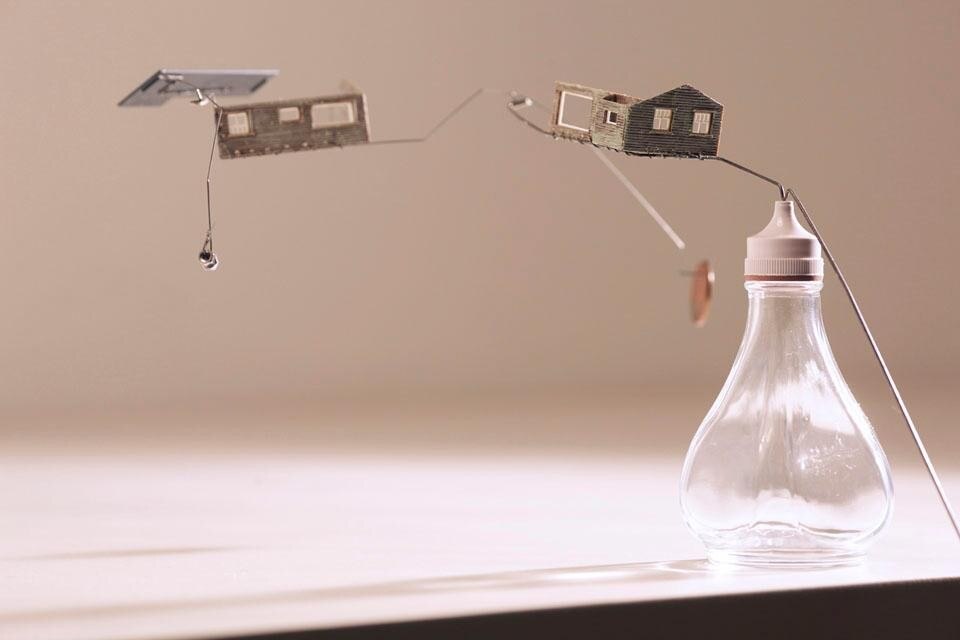 Tom Foulsham (b. 1981) studied Architecture at the Bartlett, UCL, before gaining work experience in the practices of Thomas Heatherwick and Ron Arad. He went on to study for an MA in Design Products at the Royal College of Art, graduating in 2009. His one-off work was included in the exhibition 'In Praise of Shadows' at the V&A (2009) and his last solo show was at Minnie Weisz Studio, London (2010).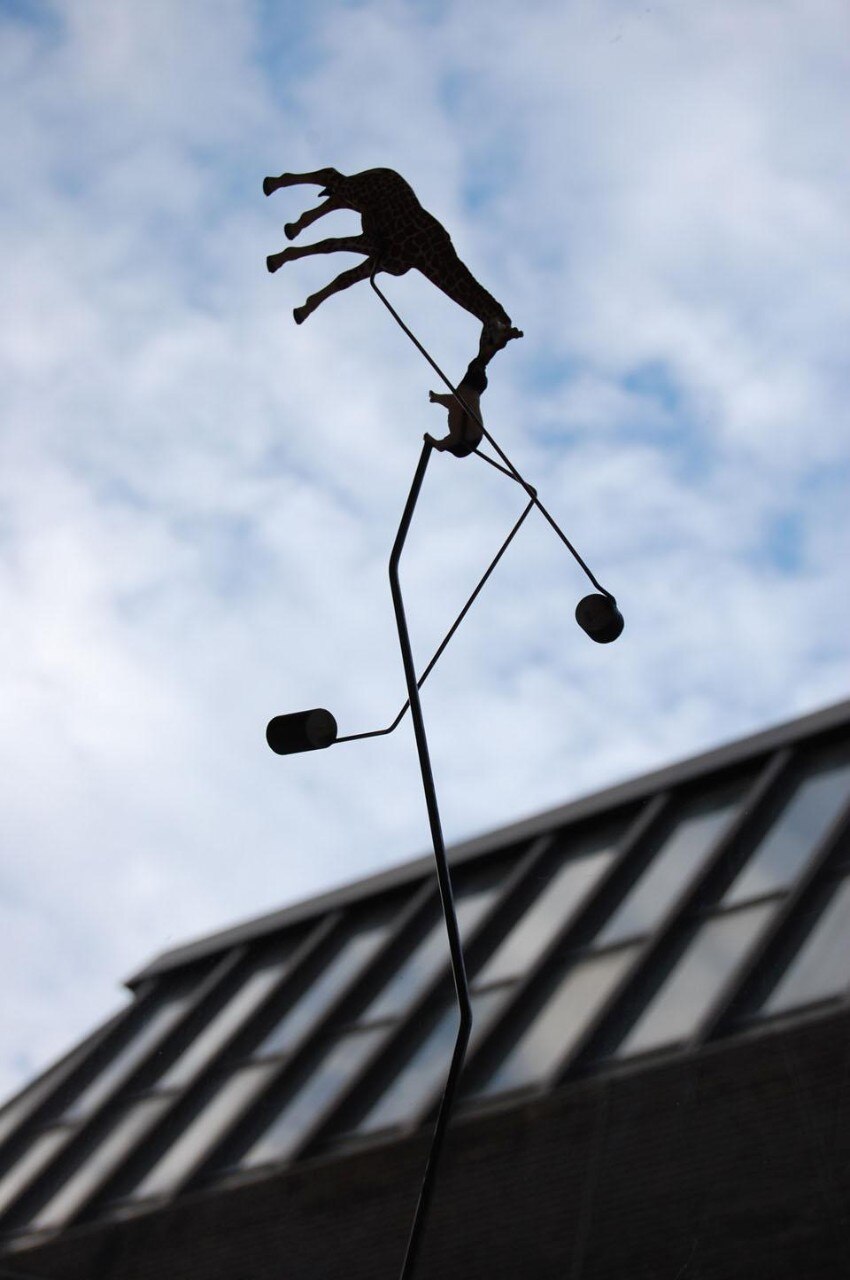 10 February – 19 March 2011
Tom Foulsham
Marsden Woo Gallery
17 – 18 Great Sutton street
London EC1V 0DN
Marsden Woo Project Space is curated by Tessa Peters