In Sapporo, in an anonymous apartment about twenty years old, the Japanese studio Yoshichika Takagi & Associates has carried out a renovation that disrupts the established distribution scheme based on the binding succession of corridors and closed rooms: in the area that originally included two rooms, the studio opted to dismantle partitions, preserving only the external walls and configuring a fluid, unified space, profoundly renewed thanks to the lively articulation in section.
A light structure of unfinished wood and metal with pillars, beams and staggered mezzanines, accessible by steps and ladders, recodes the formerly cramped space and serves as a flexible and articulated "stage" for the different living functions, all located at different heights: the bedroom on the lower level, the kitchen and living room on the levels above and the lateral rooms on a further raised level.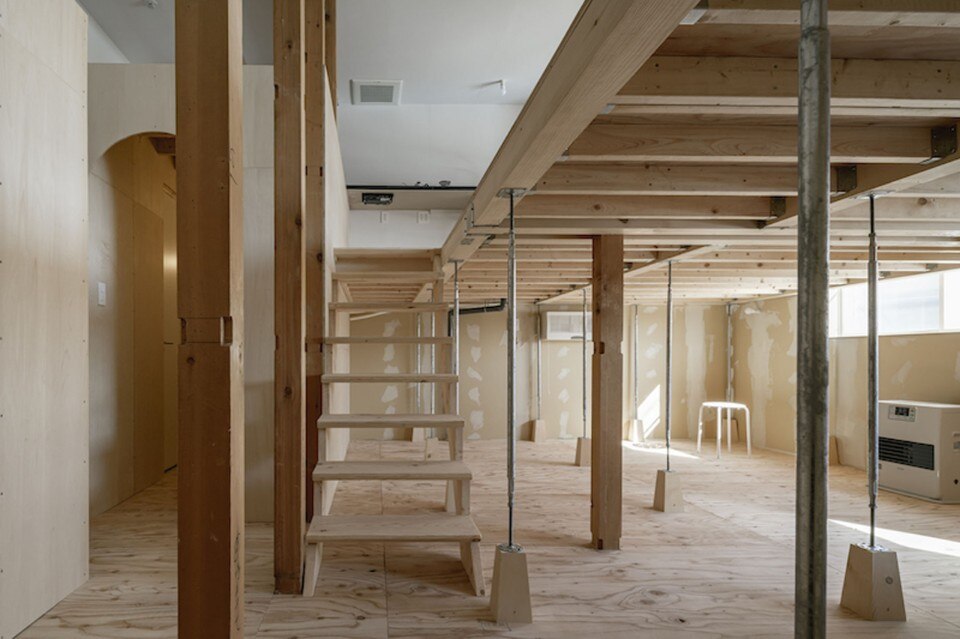 The intentionally raw finishes, the floor levels that casually interrupt the windows and the strictly visible systems give the space an unfinished, rough and essential character borrowed from the construction site works, as if the dwelling were an incomplete work continually "in progress" to intercept the multiple and changing needs of those who live in it, regardless of conventional and pre-established typologies.