Villa F stands on 20,000 square metres farmland near Ragusa, Sicily: it is a single-storey building with attic surrounded by fields. The home, designed by DAAA Haus, consists of two volumes of different heights intersecting each other, forming an L-shaped plan conceived to embrace an infinity pool. The whole structure is framed by a pergola, serving as a connector between the parts.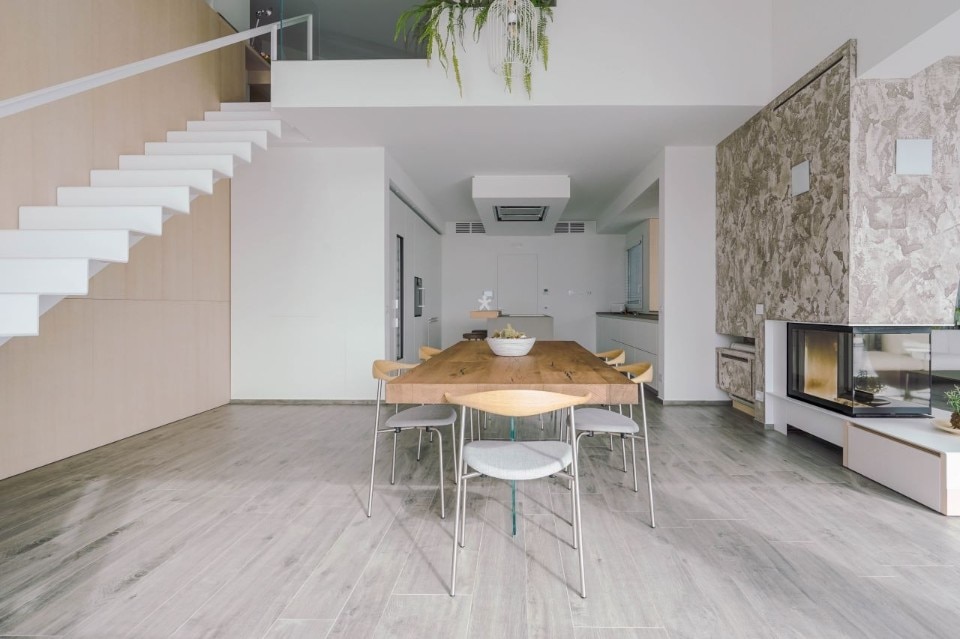 The highest block, with a pitched roof, houses the living area and the attic – where a studio overlooking the ground floor is located –, while the sleeping area occupies the lowest volume, equipped with three bedrooms, two bathrooms and a walk-in wardrobe. The two zones are separated by a double-height storage system, on which a folded sheet metal staircase leading to the attic is based. 
The architecture is characterised by large, airy spaces full of light: the pitched roof of the main volume faces south and converts sun rays into electricity through photovoltaic panels; at the same time, living room and master bedroom open onto the outside through large windows.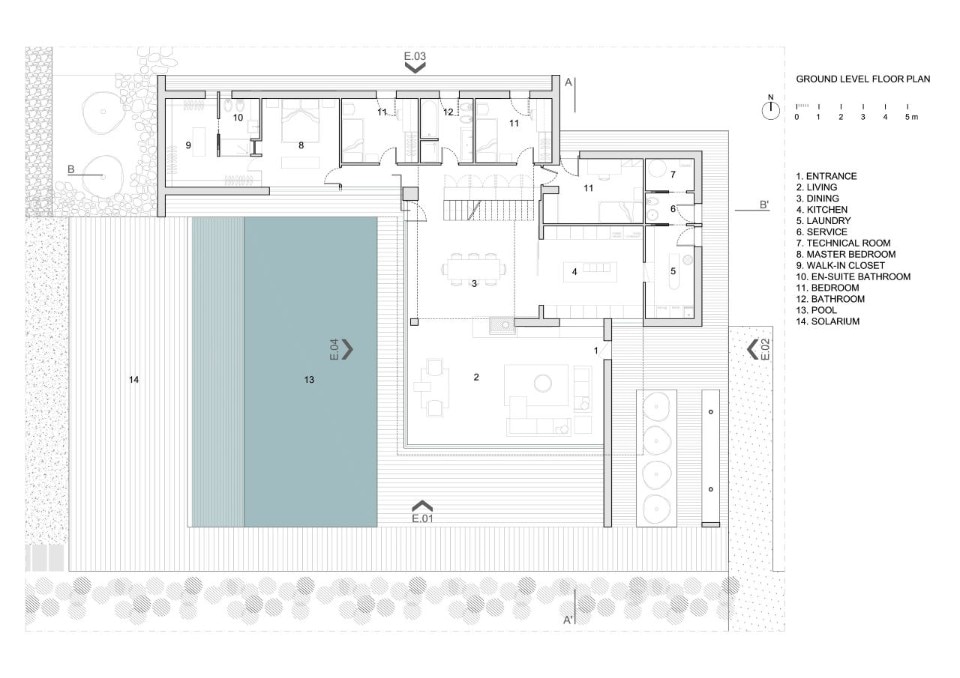 Pastel colours and soft shades determine the interiors: whites, greys and beiges prevail, combined with natural essences such as oak and white painted metal elements. In a reference to the traditional architecture of the place, the external volumes are defined by stone and wood-effect cladding, and the walls enclosing the lot are made using the traditional dry-stone technique.
Outside, the pergola provides shade for the south-facing living room openings, and a walkway crosses the garden, characterised by the presence of native plant species. 
Project:

Villa F

Location:

Ragusa, Sicily, Italy

Program:

Private residence

Architects:

DAAA Haus

Furniture:

Bulthaup, Gaggenau, Flexform, B&B, Lago, Zalf, Carl Hansen, Porro, Treku, Campeggi

Completion:

2020