A renovation that connects interior spaces and opens them towards the park, giving an illusion of continuity with the surroundings.
On display at the Design Museum Holon in Israel, the first retrospective of the New York firm Sagmeister & Walsh is an invitation to look for beauty in everyday objects.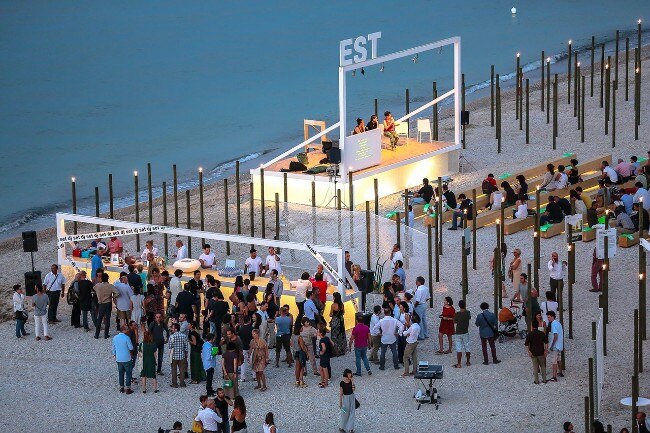 Curated by Cristiana Colli and Pippo Ciorra in Marzocca di Senigallia, Italy, the eighth edition of the event deals with Coexistence.
A place in California mixes a toxic lake, a self-managed community, an independent art festival and Hollywood. Four ingredients that are injecting life back into it.
In the province of Tehran, Alireza Taghaboni's nextoffice designed a fluid residence hosting an executive living area.
Light and free like a butterfly, extending and folding like a folding screen, ORIGAMI, designed by Alberto Meda, is an electric plug&play radiator that liaises with its surroundings.
Square mirror with lacquered metal frame, mocha or burnished brass finish. Central mirror available in different shades.Fascinating reflections and precious finishes enrich with refined simplicity every single public or private habitat.
A symmetrical bamboo-effect interlocking puzzle characterises Mr. Zheng coffee tables by Roberto Lazzeroni, which name underscores its Far East inspiration.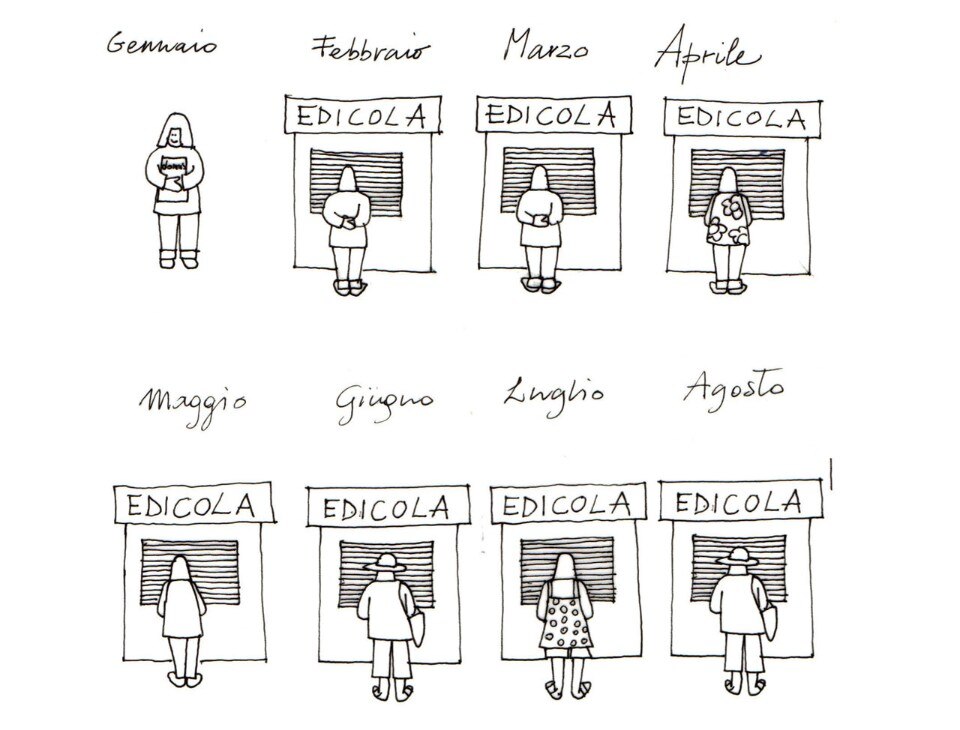 Since January 2018, Domus magazine features a column for ideas, images and opinions from our readers. Don't miss a chance to be featured on the next issue!
At the Centro Cultural de Belém, "Building Stories" shows the hidden facts of building sites, with three installations by Maio, de vylder vinck taillieu and Ricardo Bak Gordon.
Phineas Harper
The architecture of Millennials
The desire to intervene in places through temporary projects and a healthy dose of cynicism which has created a utopia of reality are the millenials' answers to the economic crisis.
A short monographic exhibition in Monaco celebrates the New York artist featuring unmissable paintings and milestone drawings: Pop Art in the Sixties.
An article published on Domus 388, January 1962, shows some recently completed projects in the Sicilian capital, including masterpieces by Ernesto Basile.
"May You Live in interesting times". Ralph Rugoff, curator of the 58th edition of the International Art Exhibition, has drawn inspiration from the ancient Chinese saying for the title of the exhibition.
Vilela Florez designed the building as a Mediterranean-inspired concrete block frame with bamboo sticks arranged in a fishbone pattern.
Curated by Christopher Marcinkoski and Javier Arpa, a recent exhibition analysed wild urbanisation in the Black Continent with a catalog of projects.