The new cultural center designed by Grimshaw Architects sits like a spaceship in the Dolapdere district, between inclusion and gentrification.
At CAC, an exhibition focuses on the relationship between writing and the visual arts, between word and image, analysing the common fields of drawing and writing.
The Parisian fair, now in its twenty-fifth edition, tells the personalities and attitudes of six young talents from beyond the Alps. Celebrating the freshness and fluidity of the new French Touch.
The tower, designed by SOM - Skidmore, Owings  and Merrill in 2002, opened in 2010 and became the tallest building in the world, iconizing the real estate explosion of Dubai in the 2000s.
Ludwig Godefroy's Zicatela House, in Puerto Escondido, is an introverted architecture, involving its inhabitants in a complex game of crossing perspectives. 
Inspired by the new Pigalle Converse collection, Ill studio and Nike renewed the Parisian court for the fifth time using purple, blue and mint tones together with large numbers.

Mercedes-Benz collaborates with the director of Avatar, Aliens and The Abyss to create a luxury electric vehicle that looks to the circular economy.

Two tables, three chairs, an outdoor collection, a sofa, a lamp, carpets and a chaise longue: 10 new projects presented this week at Cologne Furniture Fair.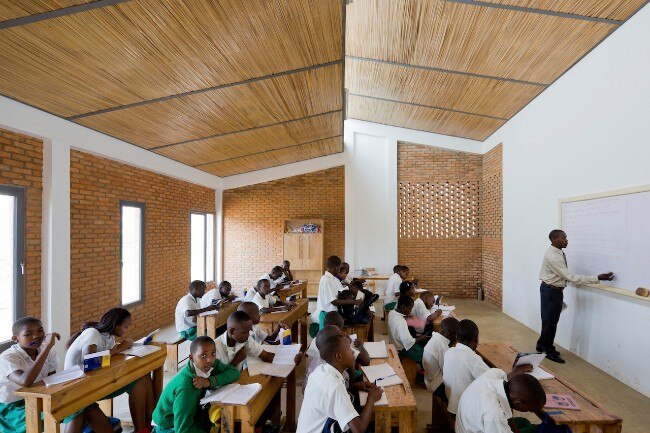 Michael Murphy and Alan Ricks talk about the monograph "Justice is Beauty", the first by MASS Design Group, showing off their research and philosophy of an architecture of justice and dignity.
Suiden-ann is a guesthouse in Kyoto made of private and semi-public spaces.

With a little imagination, the hardened and bullet-proof alloy used for Tesla's truck could come in handy to make some everyday objects and materials a bit more resistant: here's some suggestions.
Designed in the 70s by Marcello Gandini for Bertone, it has never stopped being projected towards the future.
Contrasts of materials, spaces and atmospheres define the Longhouse, a 110m long building designed by Partners Hill in Daylesford, Australia.
Designed by DVDV Studio Architects, Blue and Concrete apartment is a connection of volumes where light, textures and custom-made furniture meet: a space developed on differrent heights crossed by a metallic mezzanine.