"There is no reason, the answer is in the attitude that one has towards the work, in one's own way of fitting into society. It is not a question of choice, it is the capacity to integrate with things". In presenting his Insinga house in Milan on Domus, Umberto Riva thus responded to those who asked him why he had not turned the complexity of his practice into a systematic thought, into a school. But those were the late 80s. More than fifteen years earlier already, in another setting – the northern coast of Sardinia in the midst of building its mythology of vacations and luxuries – Riva had instead been able to make his point as a listening designer, a translator of suggestions coming from the context through the selection and conception of unique bespoke details, the control of materials and color palettes. Domus published his holiday houses in Stintino on issue 524, July 1973.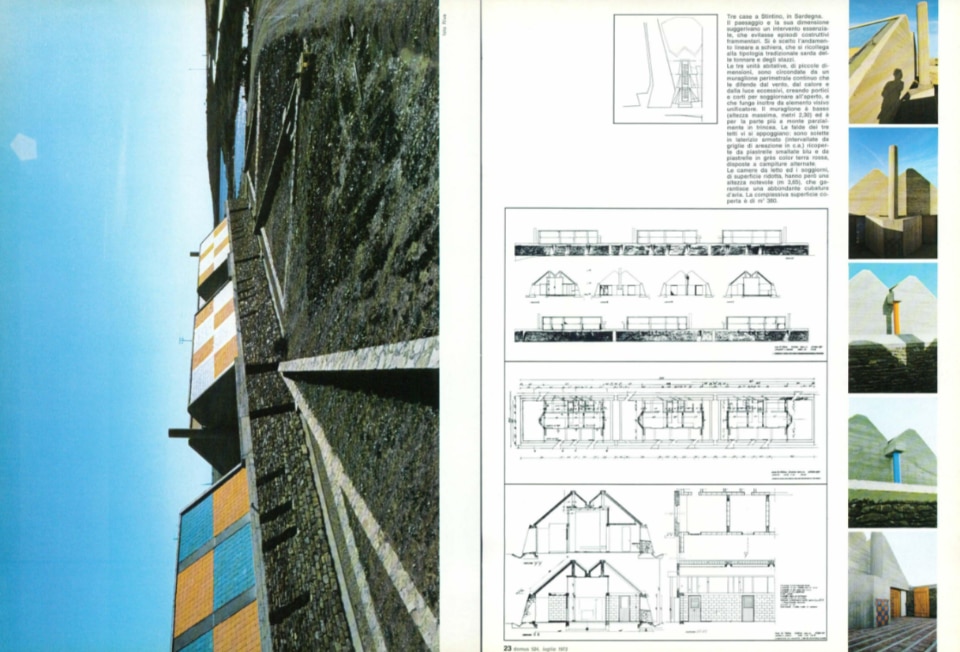 Holiday houses
Three houses in a row, at Stintino, Sardinia, the landscape suggested this plain and unitary solution, directly associated with the traditional Sardinian typology of tunny-fishing plants and rural hamlets.
The three small homes are surrounded by a continuous perimeter wall which protects them from the wind, the heat and strong light, creating porches and courtyards for outdoor living.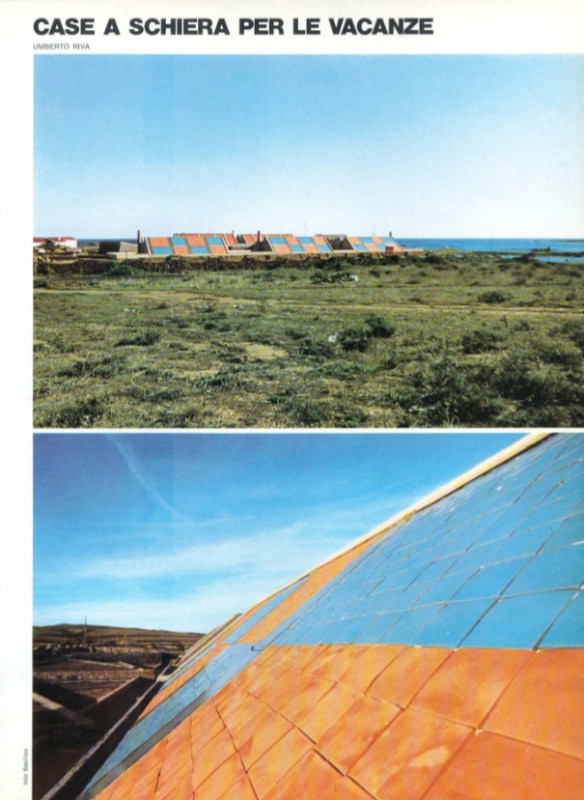 The wall is low and the pitches of the three roofs rest on it. They are clad in blue-glazed and earth-brown stone tiles arranged in an alternating coloured pattern.
The bedrooms and living-rooms are fairly small, however they are unusually high (3.65 m), thus ensuring an ample volume of air. The overall covered surface measures 380 square metres.