The history of Domus and that of Ettore Sottsass are permanently chained, since the designer contributed to carry out the magazine for a long time. We tell you about Sottsass with a selection of articles – from the magazine and from Domusweb – emphasising his many interests and facets. The collection proposes again some historical issues from the Sixties, e.g. a story by Lisa Ponti or the famous Valentine presentation; it includes the most recent monographic exhibitions, celebrating the 100th anniversary of his birth – at the Triennale di Milano, at the MET Breuer in New York, at the Venice Biennale and at the Vitra Schaudepot; it explores his ceramic, glass and photographic production…
– Lisa Licitra Ponti, an important protagonist in the history of Domus, paints a portrait of great Italian architect and designer Ettore Sottsass, and sheds light on his connection with the magazine.
– To pay homage to Ettore Sottsass on the centenary of his birth, Alfredo Taroni – lithographer in Como – unveils to Domus the contribution given by the designer to his art books collection.

– In 1969, Olivetti launched a fiery red portable typewriter which quickly became so iconic that it was already part of MoMA's permanent collection by 1971.

Left: Valentine, 1969. Photo © Alberto Fioravanti. Right: poster for Valentine, 1969. Photo © Alberto Fioravanti
Ettore Sottsass, Letto Elledue fot Poltronova, 1970
Ettore Sottsass, A trip to the East: Agra and its wall paintings. Photo by Ettore Sottsass. From the pages of Domus 410, 1964
Ettore Sottsass. Left, Fluorogeologia psichedelica. Right, Cassetti, in purple. From the pages of Domus 449, 1967
Ettore Sottsass, Trattato di Architettura, comprising 10 original colour lithographs united in a loose-leaf volume. The edition signed and numbered by the author, issued by Lythos, Como, in 90 copies not for sale.
"Ettore Sottsass. There is a Planet", exhibition view, Triennale di Milano, 2017
Casa Olabuenaga, Maui, Hawaii, 1989-1997. Photo © Grey Crawford
Ettore Sottsass, Memoires di panna montata ["Memoirs of whipped cream"]. London 28-10-1966. From the pages of Domus 446, 1967
– Curated by Barbara Radice, the exhibition "There is a Planet", on show at the Triennale di Milano, marks the centenary of the birth of Ettore Sottsass.

– "Nice chaps, but naughty enough not to get taken in by ali the old chat about how complicated things are": with these words, Ettore Sottsass introduced a radical Italian group in a 1965 issue of Domus.

– More than a classic retrospective, the New York Met Breuer's exhibition dedicated to Ettore Sottsass is an exploration into the jungle of the Italian architect and designer's interests.

– Considered one of the most influential and unconventional figures in twentieth-century design, Ettore Sottsass is celebrated through an exhibition at the Vitra Schaudepot.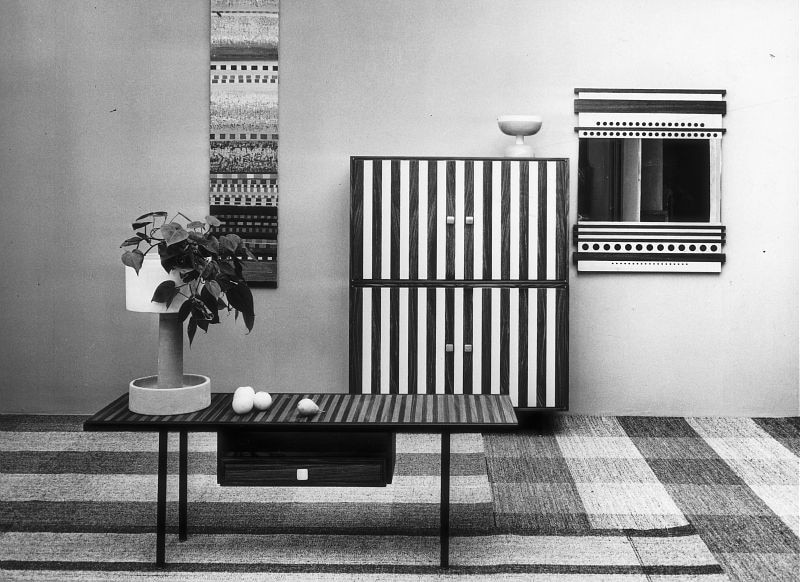 Top: Ettore Sottsass, Showroom Esprit, Colonia, 1986. Photo © Aldo Ballo. Above: Ettore Sottsass, furniture, 1965. Courtesy Domus Archives

– A recent monograph on Ettore Sottsass is a multi-layered container, rich and complex like its protagonist who marked a profound and avant-garde turning point in twentieth-century design culture.

– The waggish designer discusses his "trivial" work in search of expressive new forms and dynamics.

– The exhibition in Venice celebrates the 100th anniversary of Ettore Sottsass and it records his polyhedral ceramic production made between 1957 and 1969.

–  Curated by Luca Massimo Barbero, the exhibition in Venice celebrates his glass and crystal production.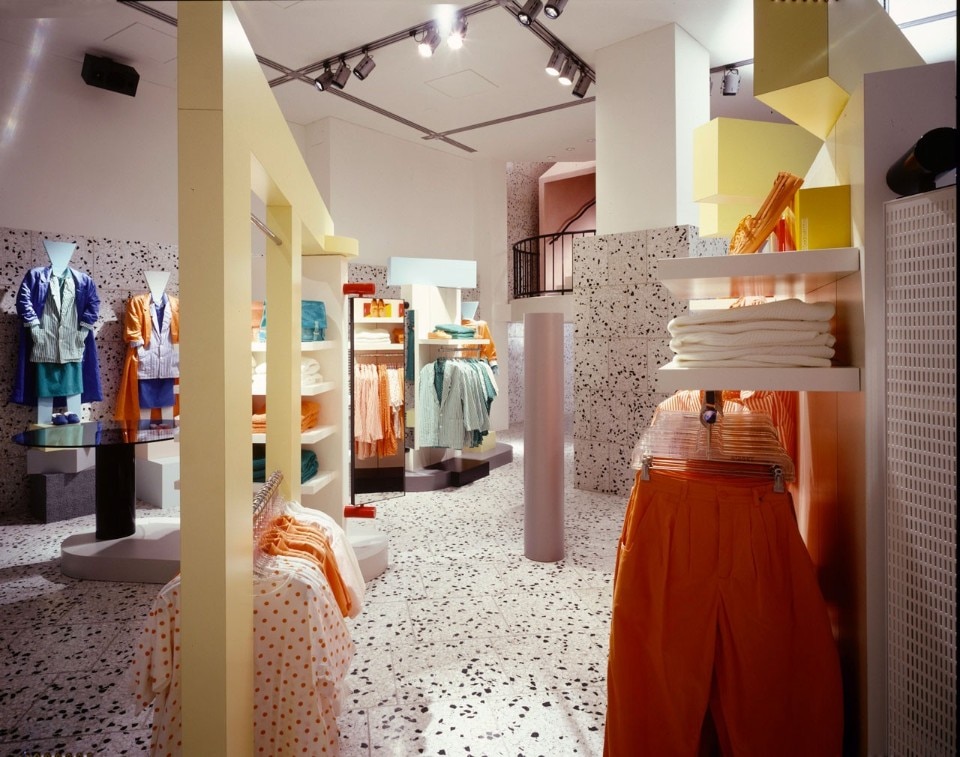 Ettore Sottsass, Showroom Esprit, Colonia, 1986. Photo © Aldo Ballo

– During the Fuorisalone 2017, Antonia Jannone Gallery celebrated the 100th anniversary of Ettore Sottsass with the second edition of an exhibition showcased in 1987.

– To coincide with Maison&Objet 2016, Kartell launched the Ettore Sottsass accessories range and the chairs upholstered in Memphis fabrics, which are now in production.

– In 2011, the exhibition at 21_21 Design Sight is a foray into a dream world that conveys a generous message of freedom to the new generations.