Provocative and full of life, seductive, spiritual. The brightly coloured works by Ettore Sottsass emerge with all their emotional strength in the monochrome building designed by Marcel Breuer, an icon of American modernist culture. An inevitable clash between content and container for an exhibition that celebrates an artist known for triggering the modernism to post-modernism transition, reinstating man and his feelings at the centre of industrial, mass production.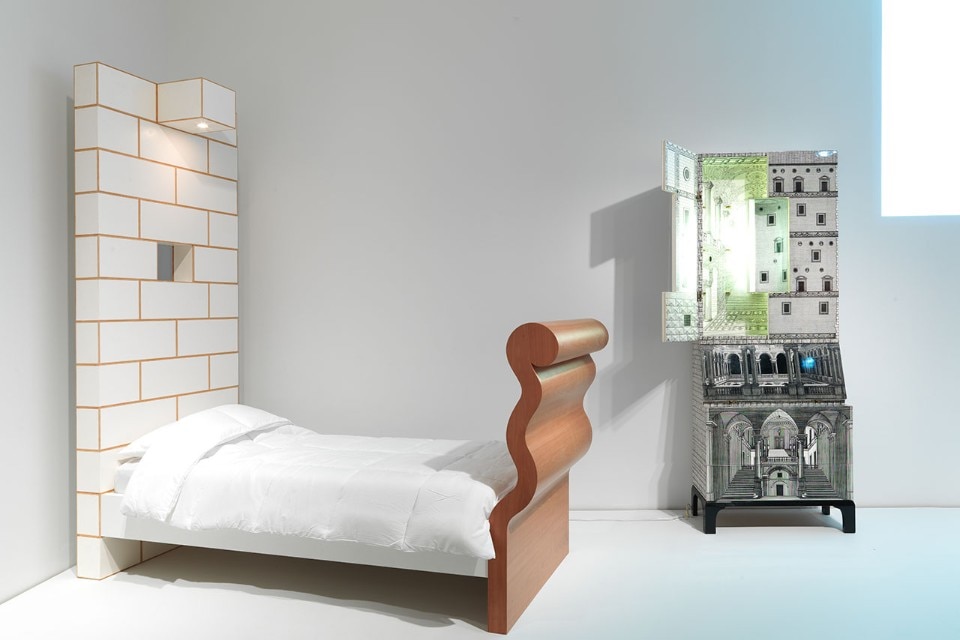 Inaugurated in July at the MET Breuer in New York, the exhibition "Ettore Sottsass: Design Radical", curated by Christian Larsen, borrows the word radical from 1960s and 1970s avant-garde art (the radical architects) and expands the meaning to include the Italian designer's entire practice: "Sottsass was a radical, someone who broke all the rules and offered alternatives; plus, I liked the word radical because it also means radice [or root], that is, going towards the origin," Larsen explains. "I believe it's important to celebrate this auteur who isn't that known in the United States, even in light of the political moment underway. Young people want change, to change the world, and Sottsass embodied this idea. His aesthetic is on the comeback. There's a direct connection between our values and the things we create".
Is this mere fashion? Or maybe, are younger generations really looking for new symbolic forms after years of emotional atrophy from technology? In this sense, the observations of the art critic Francesca Alinovi on the productions and issues of those years make us reflect: "These furnishings, full of energy and laden with meaning, far from accommodating the inertia of the fossilized habits of tried-and-tested everyday routine, violently impose new uses and force us to reinvent actions and gestures regarding daily behaviour, while overturning the lives of those who stopped choosing and thinking" (Casa di Bambola, 1980).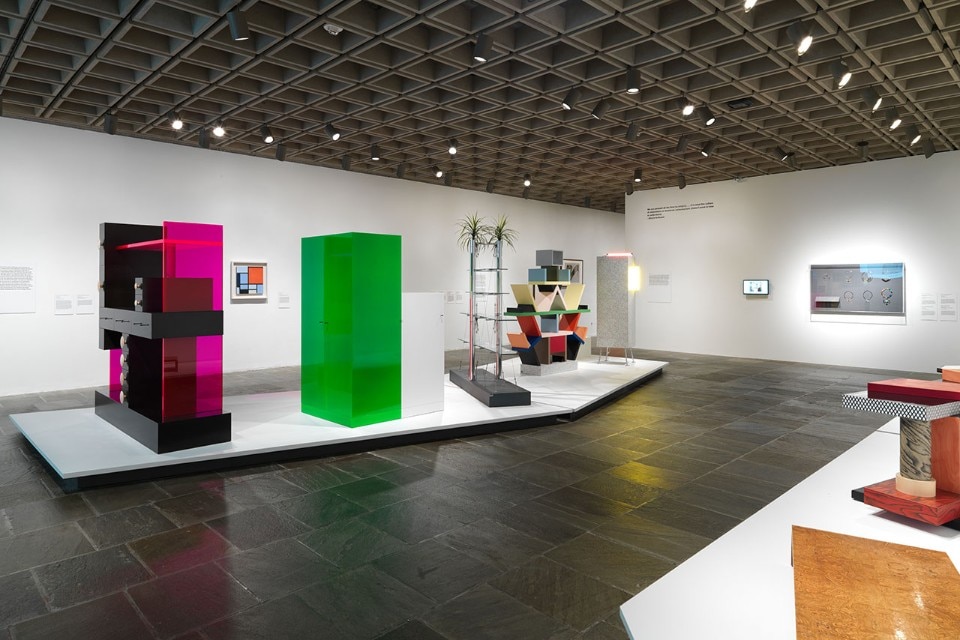 Described by Sheena Wagstaff, the director of the Department of Modern and Contemporary Art, as "trans-historical", more than a classic retrospective, this exhibition is an exploration into the jungle of the Italian architect and designer's interests. Alongside his works we also find those by other artists and objects of ancient and modern art that influenced or were influenced by his practice. The rooms on the museum's fifth floor flow into one another like cultural constellations that transcend time and space, for a transversal, historiographical and stylistic rather than historical-biographical reading. "I view this exhibition as a formal exercise," Larsen continues. "In the late 1970s, Sottsass himself published two books titled Esercizio Formale, in which he gathers notes, cut-outs, drawings and reproduces works from all sources of ancient or more recent history to then combine these into a pastiche which he relates formally. And this is exactly what the show does, too".
Even though the installation does not help in understanding the cultural contribution, as it often creates visual confusion on the attribution of the works that is not compatible with the celebratory intent of the exhibition itself, the result is, in any case, extremely fascinating, thanks also to the concentration of masterpieces that only a museum like the Metropolitan with its encyclopaedic collection can offer its visitors.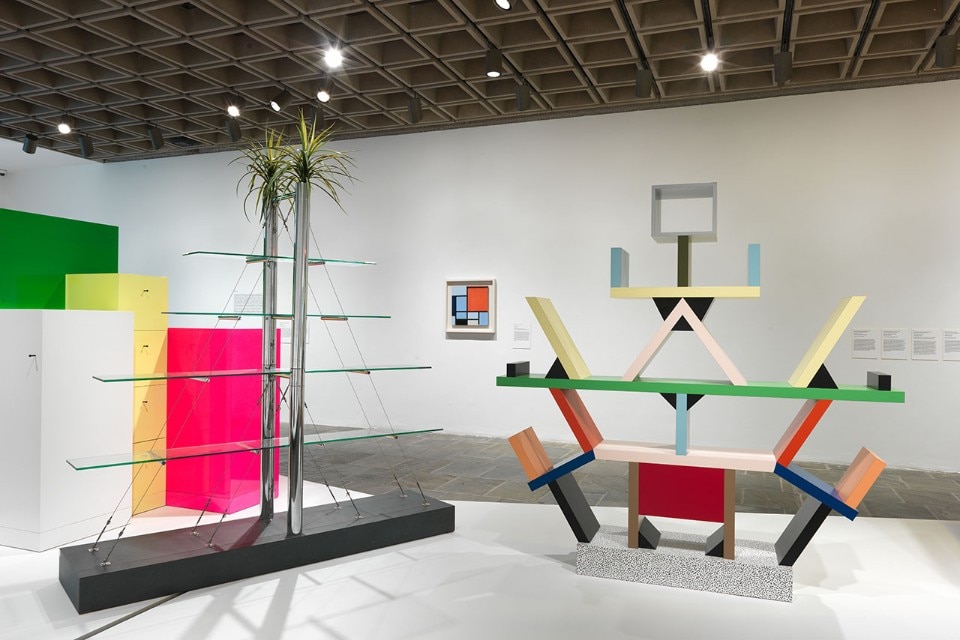 In the rooms that narrate the origins of the Italian architect, for example, we find his first Bitossi ceramics, the Tondi from the Galleria Sestante and the Tower desk/bookshelf/wardrobe/drawer made for the home of Mario Tchou in Milan, displayed alongside furniture from design masters of the Viennese school in the early twentieth century, like Josef Hoffmann and Koloman Moser, who influenced him in the elegant proportions and geometric shapes. One of his Superboxes – sturdy wardrobes standing upon flashy pedestals covered in striped laminate that, like altars, are intended to stand at the centre of rooms and contain all items necessary for modern life – is instead paired (for contrast) with a Stack by Donald Judd from 1968 (for its functional and spiritual similarity), with an Egyptian Shabti Box from the nineteenth dynasty dating to 1279-1213 B.C. and (of similar form) with a wardrobe by Kolomon Moser from 1903.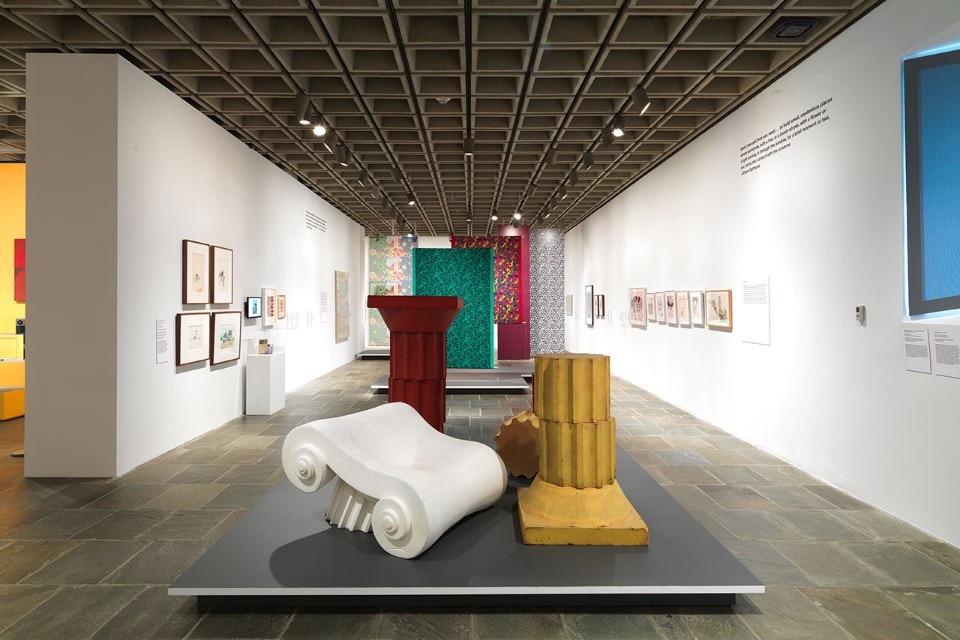 Obviously, we also find his now iconic creations for Olivetti (for example, the flaming red Valentina typewriter) as well as, further ahead, Pop Art or paintings by Paul Klee and Wassily Kandinsky. The room hosting some of his large ceramic Totems from 1964 to 1967 are also of stunning visual impact. Even though not his best, here these objects display Sottsass's interest in rituals, magic, the symbolic form of objects among primitive people as opposed to the scientific and merely mechanical/experiential notion of modern thought. In the same space we find the Ceramiche delle tenebre, which Sottsass made after his serious bout with nephritis following his first trip to India, a land that profoundly influenced his approach to design. These are objects that bear witness to his fear of death – cylindrical, imposing, in shiny black and silver with circles or small white dots ("there is the darkness of anguish with staring white eyes that force a person to follow his ill fate, eyes that hypnotize, cruel and fault-finding, which we know nothing about" (Ceramiche delle tenebre, 1965).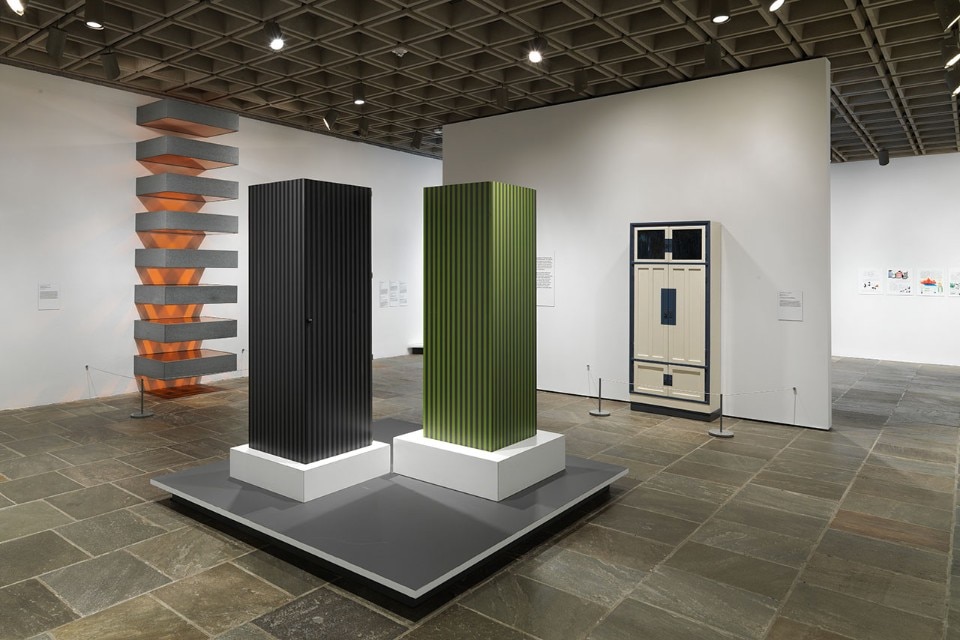 The exhibition closes with the masterpieces Sottsass made first for Studio Alchimia – like the end table Le strutture tremano (in wood, laminate, steel enamel and crystal) and the Vetrinetta di Famiglia Cabinet (almost two metres tall and held up by slender feet, decorated with coloured neon tubes as if they were handles) – and afterwards with Memphis, a collective he founded in 1981 and which gets its name from Bob Dylan's song Stuck inside of mobile with the Memphis blues again (it's also a reference to the ancient Egyptian city and the modern-day one in Tennessee). There are also the silver fruit stand Murmansk and the beloved Carlton, a bookshelf that is a combination of a monument and a videogame.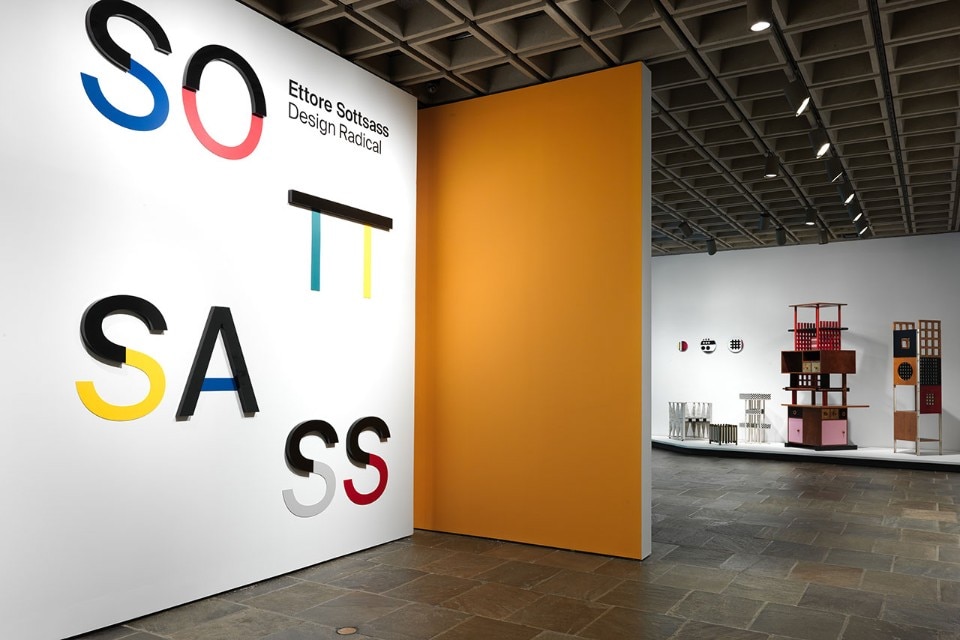 The final object on display is emotional: The societies on this planet bed, part of the more recent series Rovine, made for the Design Gallery Milano. It's a bed that's also a miniature architecture from the past, where life and memories transpire: "We experience the present inside millions of memories, inside a sauna of nostalgias, horrified by how quickly time flies by, by how little time there is, by the limited time we are aware of. That's why for these nostalgias, for "this big nostalgia", actually, for this love attraction, maybe ruins, history and memories become a kind of yantra, word-less figures without a voice, limpid, clarifying, consoling figures, a sort of purifying bath" (Ettore Sottsass, Rovine, 1992).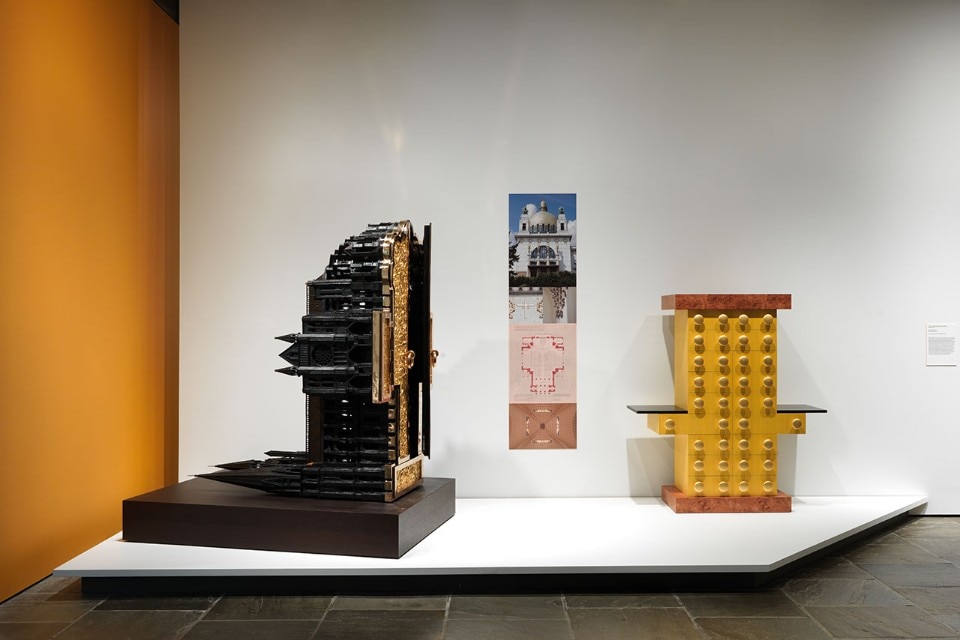 until 8 October 2017
Ettore Sottsass. Radical Design
Met Breuer, New York
Curator: Christian Larsen