Though iconic today, the Opera House in Sydney had a controversial history. The competition held in 1953 for its construction awarded the commission to Danish architect Jørn Utzon, but he resigned in 1966, left town and did not see the building's completion and the opening of the auditorium in 1973.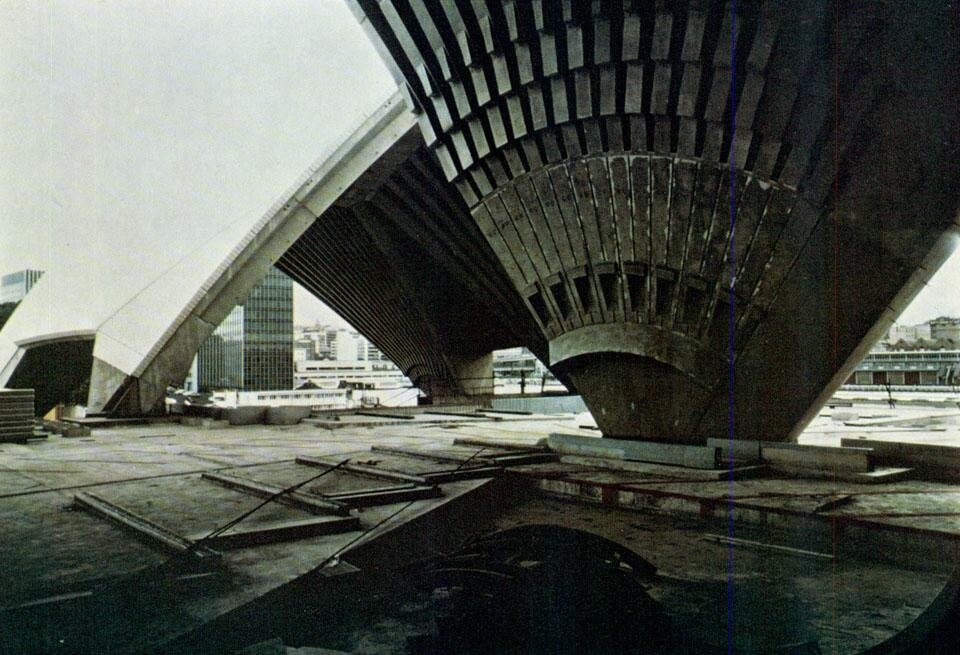 Originally published in Domus 490/December 1970

We all remember the controversy surrounding Jørn Utzon's project for the Sydney Opera House. Now the extraordinary construction of the 'many sails' is almost finished. It is now part of reality and the landscape of the Gulf of Sydney. Charles Eames visited Sydney this summer on the final leg of his round-the-world trip and had the good fortune to be able to visit—with Peter Hall, the architect now in charge—the interior and exterior of these fantastic vaults and photograph them along with many beautiful drawings of the construction site.