In the lovely Art Nouveau villa, the company's headquarters, during the Salone, Danese presented its 2018 collection. Playing host was the artistic director, the Israeli designer Ron Gilad, and the president Carlotta de Bevilacqua, who since 1999 has been at the helm of the legendary brand established by Bruno Danese and Jacqueline Vodoz in 1957.
Gilad's course maintains the direction begun last year. That is, he continues "to build the future on top of the past," to design while respecting the history of one of the archives that best incarnates the history of Italian design, with the freest, most ironic and successful creations by Enzo Mari and Bruno Munari, Achille Castiglioni and Angelo Mangiarotti, just to name a few. Gilad takes small steps, and coherently adds a series of variations to the objects for home and office which he designed last year while including two new names to the Danese catalogue: Richard Hutten and Michele De Lucchi. "I played it safe," he ironically comments. "It's hard to make big mistakes with two designers like these". As announced this past Salone, Gilad has begun "to plant the first seeds in the Danese garden".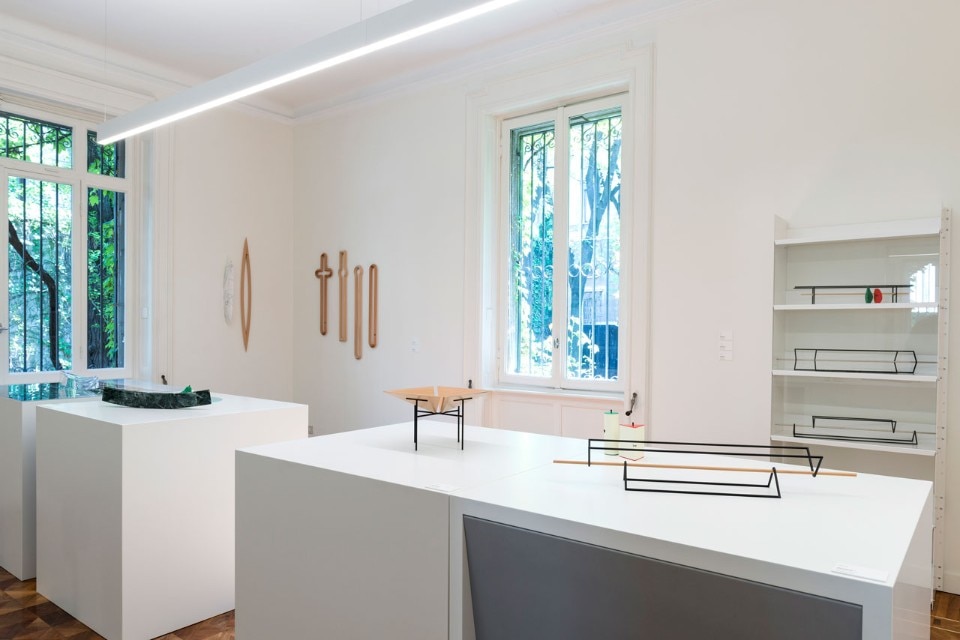 "I was a student when Droog Design was founded," he continues. "I was really impressed by this group of young Dutch rebel designers. Richard was one of them. Droog, in a small way, was what Danese had been". The motivations that led him to consider Michele De Lucchi aren't that different. "There are parallels also between Produzione Privata (De Lucchi's experimental lab, Ed.) and Danese. De Lucchi had many roles: architect, artist, rebel with Memphis… Even if the façade is rather serious, when you speak with him you discover many 'weak points', he's sensitive, ironic". Finally, among the new 2018 products there's also the Ina lamp (2007) designed by Carlotta de Bevilacqua.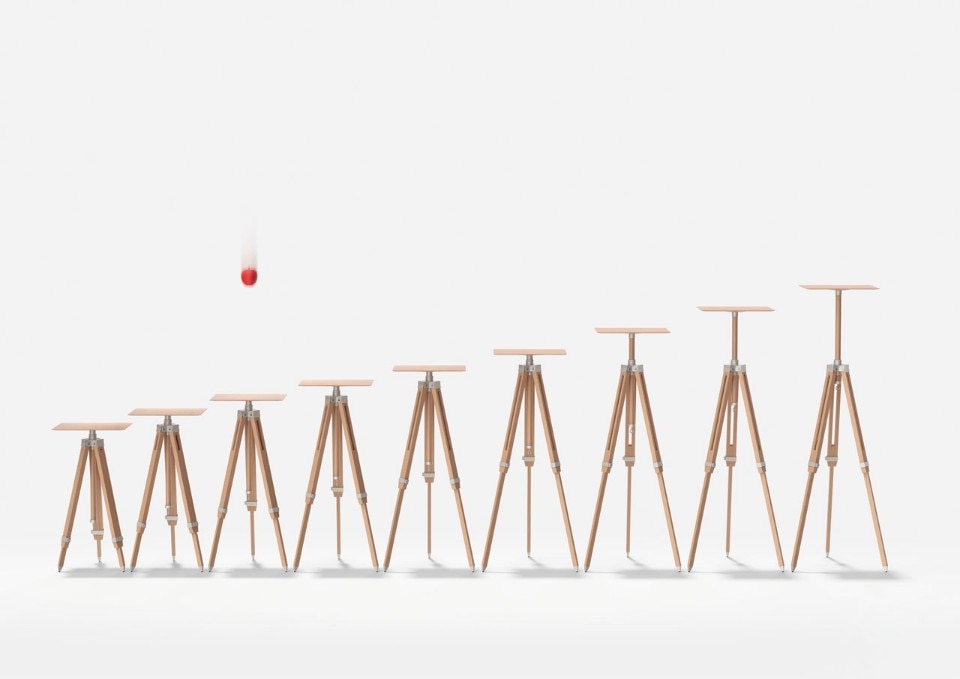 The new projects are the response to the company's request to try to strengthen its presence on the contract market: Trespolone, Trespolino and Trespoletto by Michele De Lucchi – coat rack, adjustable tables and umbrella holder – are inspired by a painter's easel (easy to move and set up, adjustable in height, full of small functions and suited to many kinds of spaces). Instead, Familia by Richard Hutten is a system of wall hangers, barriers, tables and umbrella holders that are born from a self-supporting pole, available in three different heights and customisable thanks to a series of attachable accessories.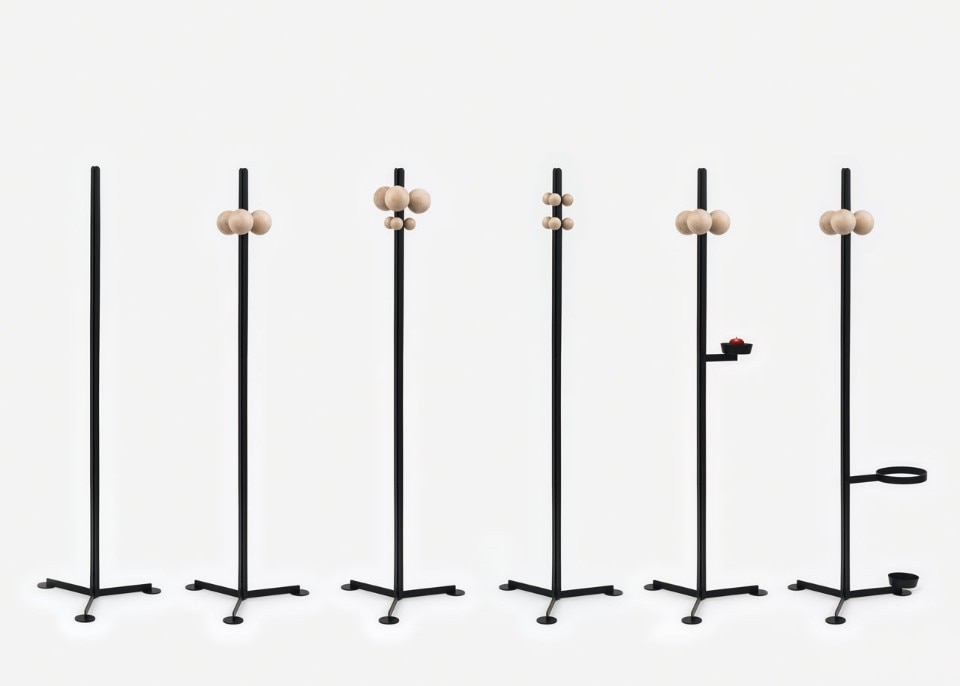 But it's also – and especially – in Ron Gilad's new objects where "the poetic aspect, the linguistic game, the refinement of materials", Danese's trademark, are fully realised. All it took was to shift a line or add a form in the fruit bowls in painted metal or in the painted iron frames to enrich last year's collections, thus carrying forth the spirit and true soul of Danese.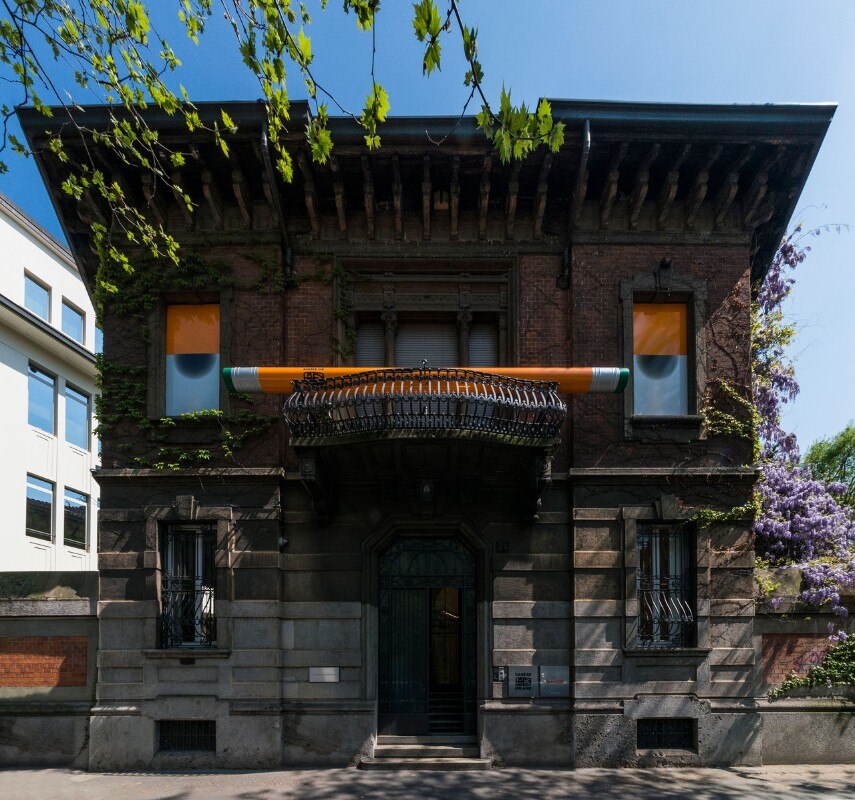 Exhibition title:

Danese Milano 2018

Opening dates:

17–22 April 2018

Venue:

Villa Danese

Address:

via Canova 34, Milan