Tuesday, May 6, 1963. Exactly sixty years have passed since Ferruccio Lamborghini founded his company, now one of the most prestigious, exclusive, and celebrated in the world. Lamborghini's entrepreneurial project has deep roots in the past. However, its founding is traditionally traced back to an argument between Enzo Ferrari and none other than Ferruccio himself.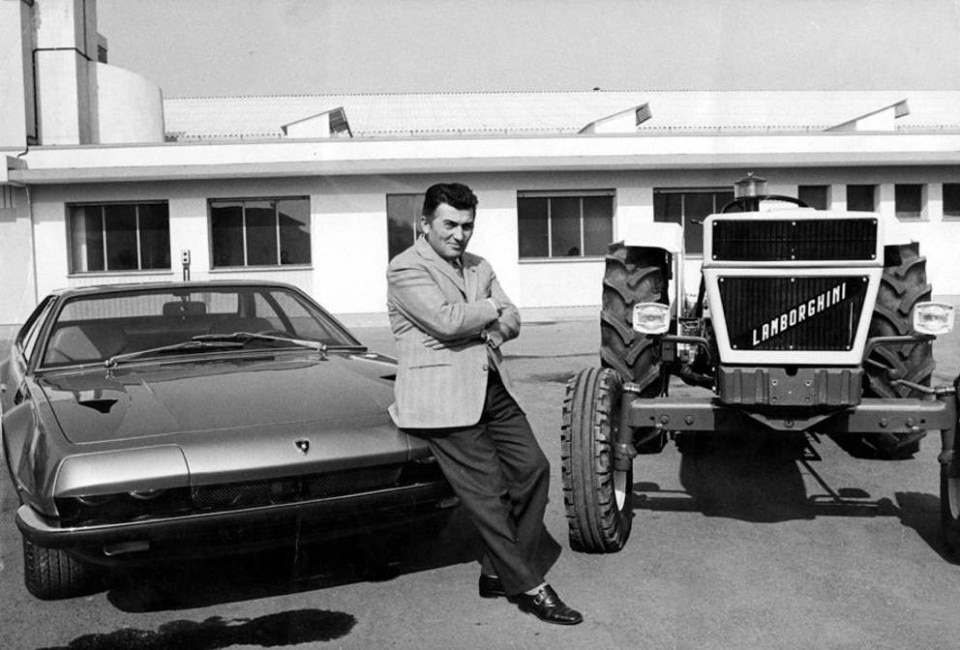 The latter, a successful entrepreneur in the tractor business – as well as in the boilers and air conditioners ones – owned a Ferrari 250 GT and often complained about its faulty clutch. Fed up with the costly replacement of this component, he wrote to The Drake to sit down and have a chat. The Drake replied, not without a good dose of pride, that he should go and focus on his agricultural machinery.
Lamborghini thus decided to set up his own supercar company. Thanks to his considerable financial resources, he could summon brilliant technicians: Franco Scaglione for the coachwork, Gian Paolo Dallara and Paolo Stanzani for the chassis, and Giotto Bizzarrini for the engine.