VS-01 is CoolGeek's turntable that can play records in an upright position. Its design echoes the simplicity of the Nordic style while still giving a nod to past eras. At first glance, its eye-catching body may remind you of a classic gramophone horn.
The turntable features a silent Japanese NIDEC motor with adjustable speed for 33- and 45-rpm records, two built-in 5-watt tweeters, and a 30-watt bottom subwoofer to amplify and enhance low-frequency sound waves that bounce off the unit's base. In addition to that, three absorbers cancel out any vibrations and keep the record and needle stable at all times while listening.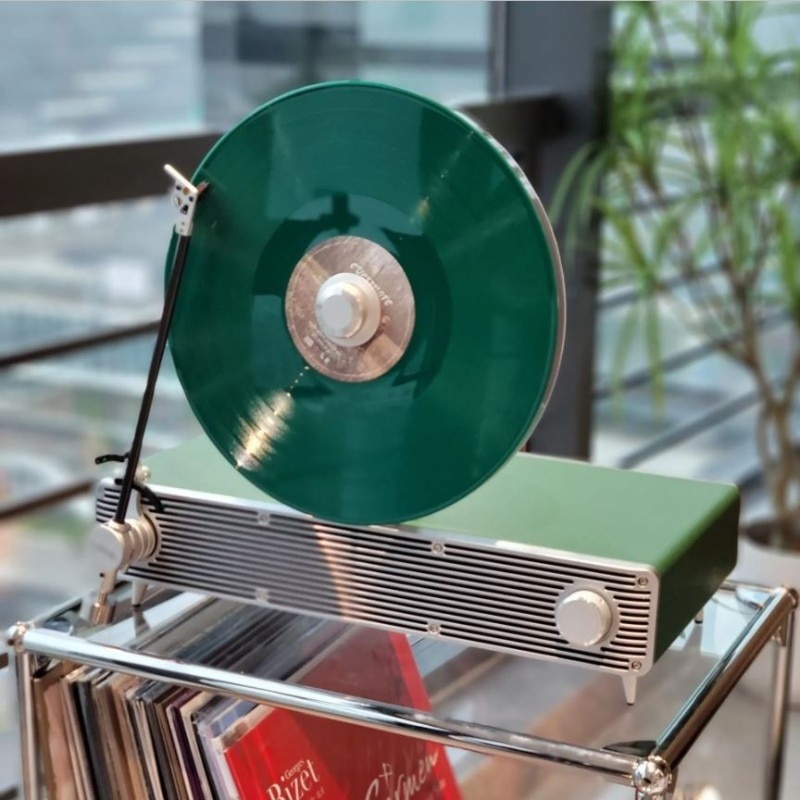 Boasting a carbon fiber tonearm, the turntable also rocks Bluetooth connectivity – it can be used as a wireless speaker to play music from other devices, such as smartphones and computers, or stream audio to other systems.
As for purchasing options, VS-01 isn't for sale yet but can be pre-ordered on Kickstarter (starting at about 550 euros). The first shipments are expected in March next year.