Combining industrial materials and production techniques with the hyper-connected world of contemporary design. With this intention, New York gallerist Emma Scully conceived "Cast Iron", a group exhibition with eight designers from all over the world.
The particularity of the exhibition is the process behind it: "the designers proposed ideas, which were then developed and produced here in the United States. This is a way to create a connection with designers from other areas of the world, from Europe and beyond. I was interested in working on the whole process and making the objects in the place where the buyers are," says Emma Scully.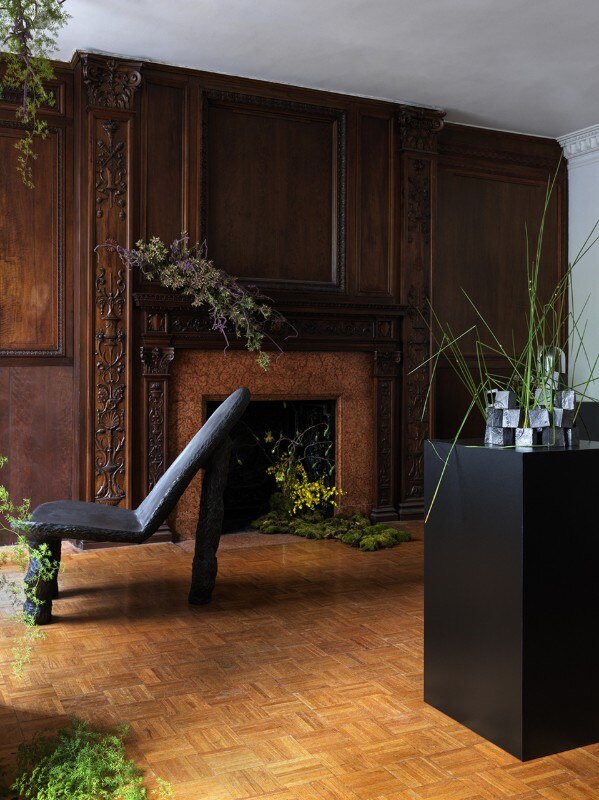 The designers sent digital files to the gallery owner, which were then transformed into real objects in a Virginia foundry. This skips a crucial phase of the operation: the shipping of the works. "Shipping is a very impactful activity: it takes up a lot of time, has enormous costs – especially between continents, or if the pieces are large – and also has a significant and harmful ecological footprint. 'Cast Iron' offers an alternative to this model," continues the gallery owner.
While iron is the material with which all eight designers have expressed themselves, the significance of the pieces goes beyond their form and quality of execution. "I look for designers who have a precise vision of the world, and I try to gather a wide variety of ideas and points of view. So in addition to fine production I am interested in working with objects that have a narrative function. The brief I gave for the exhibition is very specific and restrictive. It was not easy to choose the right designers to tackle this experiment."
Mostra:

Cast Iron

A cura di:

Emma Scully

Designer:

Chen Chen & Kai Williams (USA), Tellurico (Italia), Brecht Wright Gander (USA), Faissal El-Malak (Dubai), Bradley L. Bowers (USA), Ryan Decker (USA), Charlotte Kingsnorth (Regno Unito), Nel Verbeke (Belgio)

Luogo:

Emma Scully Galley

Indirizzo:

16 East 79th Street, New York City

Date di apertura:

fino al 25 giugno 2021