Curated by Gaël Charbau, the Fondation d'entreprise Hermès presents at the Musée du Cristal Saint-Louis with the group exhibition "Sables brûlants" (Burning sands) the works of visual artists who have participated in the artist residency program that the Foundation has been running since 2010, inviting artists to discover the skillful practice of craftsmen in Hermès workshops throughout France.

The works on display draw on wide-ranging experiments with the medium of crystal and address the individual fascinations of the eight artists: the mystery of time (Atsunobu Kohira), light in its different states (DH McNabb), art history (Emmanuel Régent), ecology and science fiction (Guillaume Dénervaud), matter and space (Lucia Bru), the intrinsic defense of the female body (Marie-Anne Franqueville), the perception and materialization of sound (Oliver Beer) and the geological history of matter (Olivier Sévère).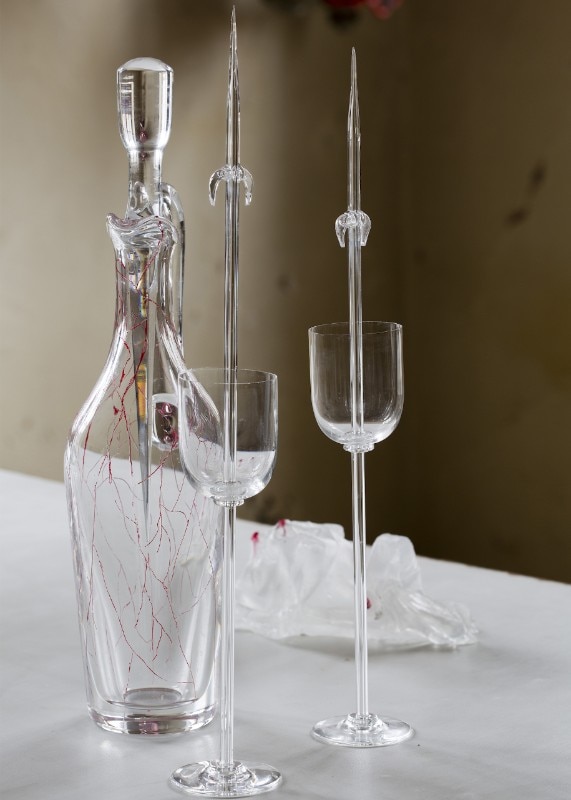 Each work, on display until March 1, 2021 is the result of a long period of conception and development, upstream of its final form. Each of them marks the point at which two abilities intersect: the mastery of the raw material and its transfiguration.
Exposition title:

Sables brûlants

Curated by:

Gaël Charbau

Artists:

Atsunobu Kohira, DH McNabb, Emmanuel Régent, Guillaume Dénervaud, Lucia Bru, Marie-Anne Franqueville, Oliver Beer, Olivier Sévère

Where:

La Grande Place, Musée du Cristal Saint-Louis, Saint-Louis-lès-Bitche, Grand Est, France

Opening dates:

6 November 2020 - 1 March 2021