Zabuton, in Japanese, is the term used to indicate the cushion traditionally used on tatami, an element which, with the spread of raised floors, has taken on an important role in Japanese society in the residences of the nobility. The sofa developed by the UMÉ design studio is a way to reintroduce the traditional Japanese lifestyle into modern furniture.

The wooden skeleton is designed as a frame to hold a variety of traditional cotton items, and can be customised through a modular system of wooden dividers, cushions, futons and zabuton – the padded layer under the futon. Starting from a wooden plinth, the four elements can be added in various combinations, producing a flexible system that can be modified during use.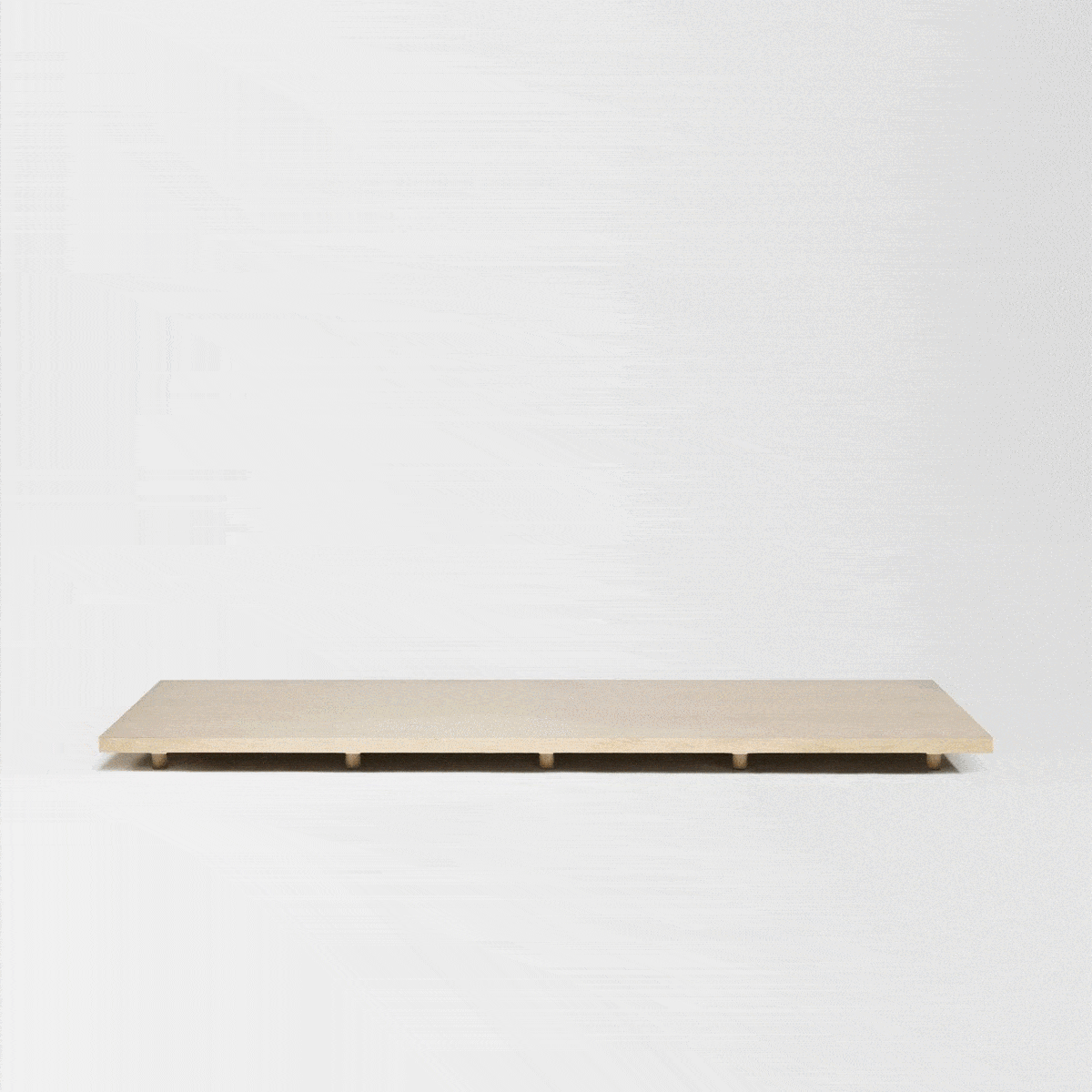 The upholstered parts are made in collaboration with Takaokaya, a futon manufacturer based in Kyoto. The cotton is processed in order to create a uniform layer of distribution, before sewing the cushions and reinforcement sleeves. The sofa structure, a wooden plinth and partitions, are handmade in Oakland, California, available in two sizes, one is a full-height backrest, the other is a low table, both are bolted and easily rearranged.

Project:

Zabuton Sofa

Design:

UMÉ

Collaborator:

Takaokaya

Location:

Oakland, CA

Year:

2020