Inspired by the design of the OP-1, the portable synthesizer and sequencer designed by Swedish company Teenage Engineering, which dates back to 2011 and is still on sale today at the price of 1399 euros, GRIS Design decided to develop the concept of a synth built right into a smartphone, thus designing the perfect device for all those who would like to make music anywhere, anytime.
OP-S CONCEPT, the idea of the Madrid-based industrial design studio founded by Aman Agrawal and Samuel De Sosa, is the fusion of a smartphone with a large touchscreen and a music synthesizer: a never-before-seen powerful and flexible solution that allows musicians to carry a complete but above all independent music production system in their pocket at all times. In fact, as far as music is concerned, if the devices already on the market have a big limitation, it's the inevitable need to use all kinds of external hardware in order to connect instruments and production equipment.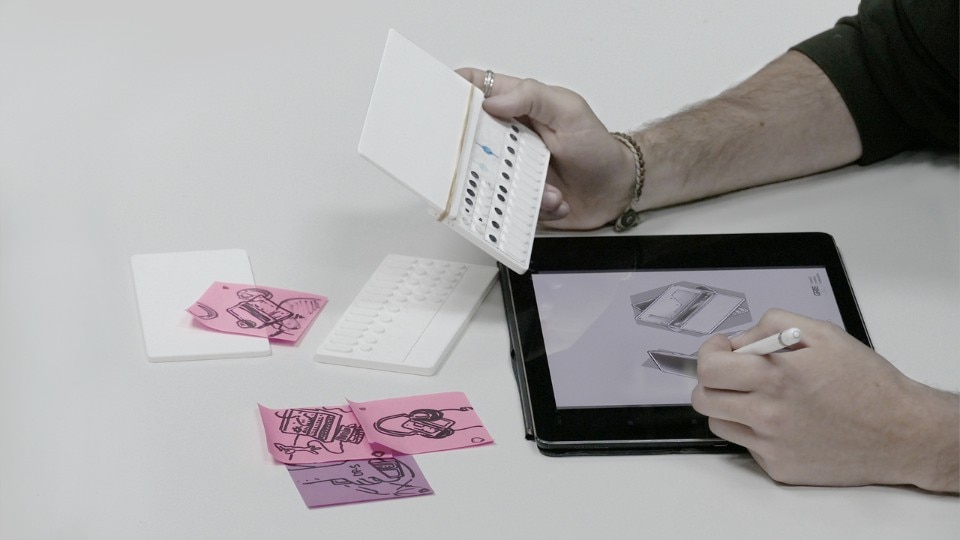 OP-S offers the implementation of a sliding screen that reveals a 24-key physical keyboard and a sequencer typical of all DAWs, which let the user get more realistic feedback during execution, compared to that usually returned by touching a normal screen. Equipped with four integrated high-capacity surrounding microphones, front-facing speakers and a set of three rear cameras with LED flash, the device includes two 3.5mm audio jacks with 32-bit DAC that simultaneously allow to connect earphones and an incoming audio source.
Gris Design's project is in no way linked to Teenage Engineering, and is not in development, so OP-S will probably remain just a concept. However, in the future, it's possible that a manufacturer might be interested in the project and decide to launch the device onto the market.