Among the numerous events organized by Design Parade 2019 – a combo of exhibitions, competitions and installations split between Villa Noailles, Hyères, and the city of Toulon – the 4th International Festival of Interior Design assigns several prizes the new generation of interior designers. The Grand Prix Design Parade Toulon Van Cleef & Arpels prize, in particular, consists of a grant of 5,000 euros and the possibility to work on several public interior spaces.
With a surprising installation in one of the upper rooms of the Ancien Évêché in 69 cours Lafayette in Toulon, this year's winners Céline Thibault and Géraud Pellottiero delivered an unusual project that reinvents one of the most famous French products in the world, the savon de Marseille.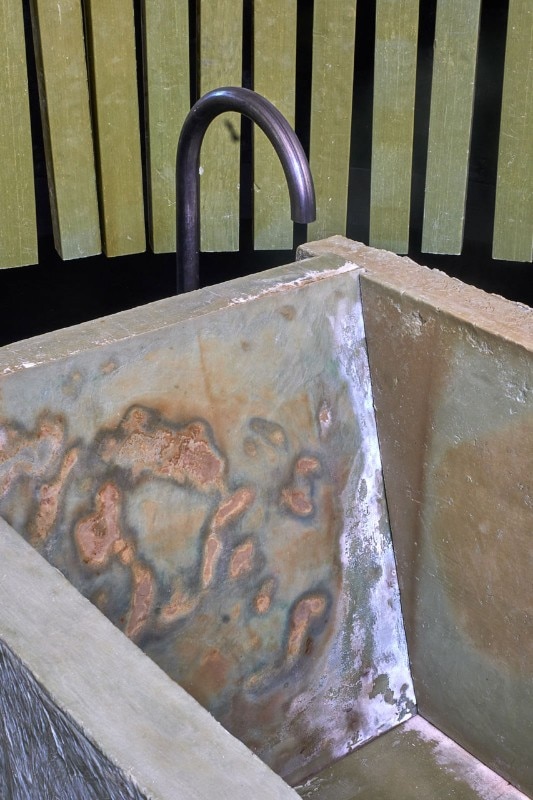 The young French duo designed a place for relaxation, a circular dark bathroom covered in curved mirrors, with a spiral-shaped hanging screen in the middle, on front of a central tub. Once inside, you were hit by a strong olive oil aroma before understanding, in the room's penumbra, that every single piece installed there was made of Marseille soap blocks on which you could rub your body. "We were looking for a pièce à vivre, a place to relax and stay for a while that was alive, with a soul", explains Thibault, a textile designer who visited the Mediterranean for the first time when invited by Design Parade to design the interior.
"We were inspired by the Roman Termae manga by Mari Yamazaki, who applies Japanese principles to ancient Roman baths", she continues. "We thought soap was a good material to build something, very architectural." Pellottiero and Thibault worked with a local soap factory, le Petit Toulonnais. "We created our own pieces with the traditional composition of 72% olive oil, caustic soda and water" says Pellottiero. "The pieces can survive up to one year: in Siria they let the Aleppo soap dry out for nine months, for example. As for the mirror, it is a reference to the big inox steel cylinder where the soap components are mixed."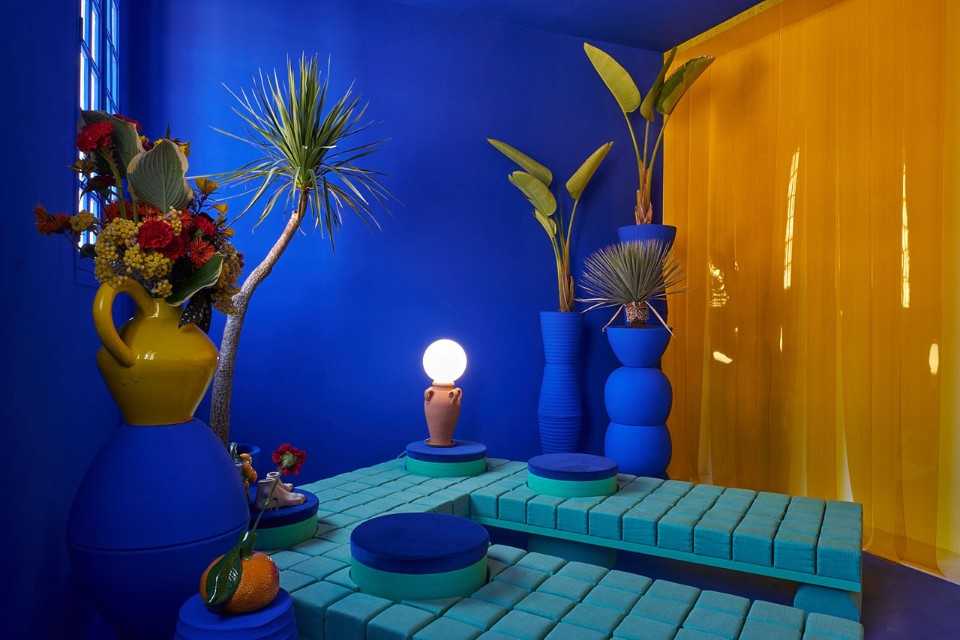 The jury of Design Parade Toulon 2019 was composed by eleven judges including François Champsaur, Noé Duchaufour-Lawrance and Kim Haddou & Florent Dufourcq. Other interiors presented were organic walls made of grinded oysters' shells by Audrey Guimard and Bérénice Golmann-Pupponi and the optical and the ancient Rome-inspired room by Sandro Della Noce and Caroline Wolewinski.