­­­­­"Basically, Jerusalem Design Week supports Palestinian culture through Israeli state funds." Daniel Nahmias, curator of the exhibition "Matchmaker" with Tareq Nassar, is embarrassed and does not respond to our statement. This section is probably the least spectacular of the ninth edition of the JDW, but it is undoubtedly the most significant and honest exhibition of the event that from 13 to 20 June fills the spaces of the Hansen House in Jerusalem.
The proposal of "Matchmaker" is to have eight designers from the eastern part of the city work with eight artisans from all over the West Bank, which together with the Gaza Strip constitutes the so-called Palestinian territories occupied by Israel.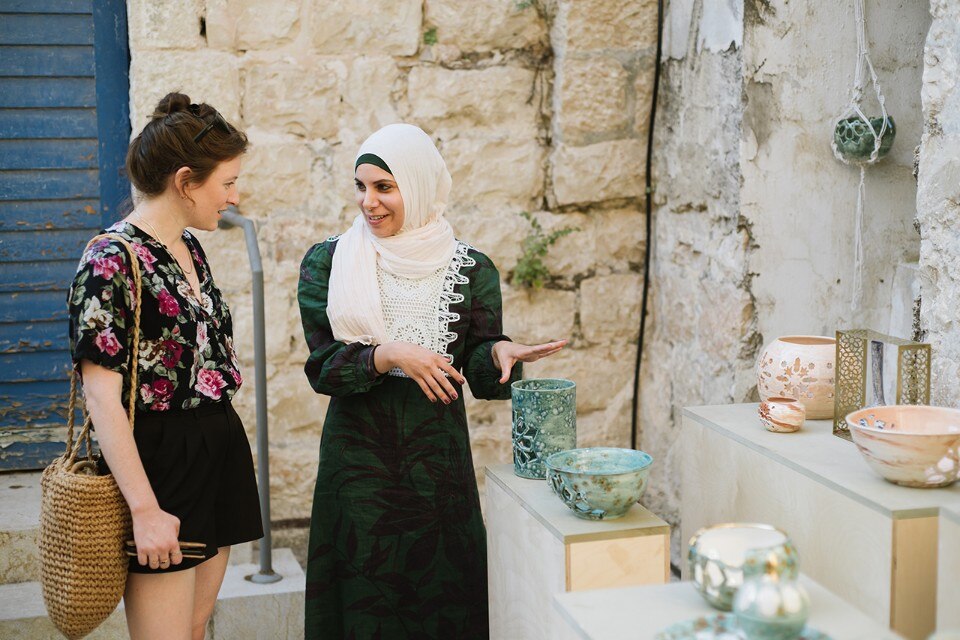 The aim of the operation is not a material or formal research, but to create connections and bridges between civilizations in permanent conflict. "I­­n every encounter with a craftsman, we understand the importance of preserving those traditions and techniques that contain the wisdom, knowledge, folklore and DNA of the culture from which they come," says the curators.
The exhibition, like the whole of Design Week – which seems more like a small biennial than a design week – does not attempt to circumvent the criticalities of the region in which it is located, nor is it self-celebrating in its being progressive and against some repressive dynamics of the Israeli government.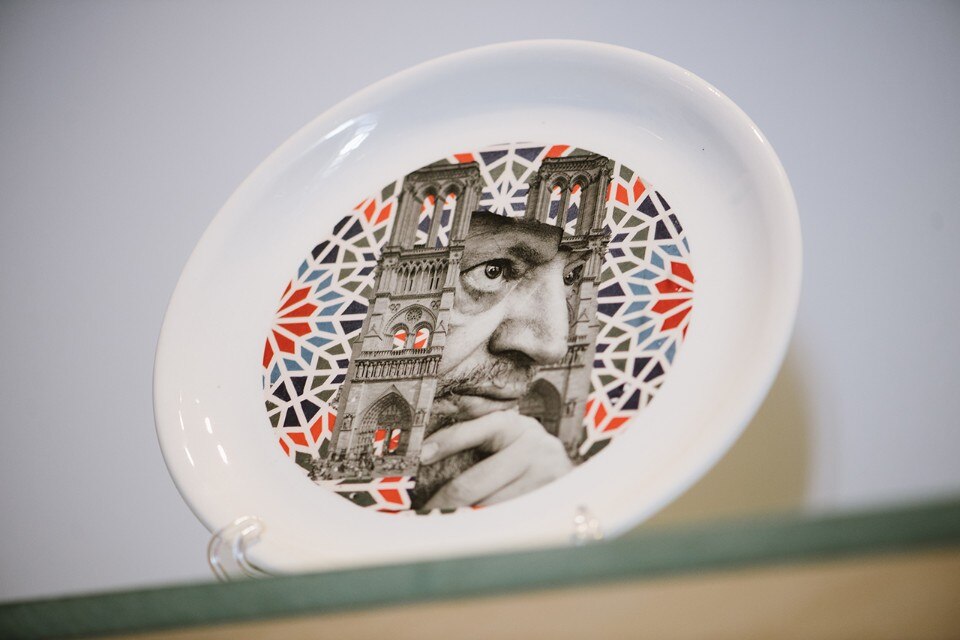 Curators frankly recount the difficulties and prejudices they have had to face, but their response is still determined and proactive. It is a small brick in the construction of a culture of unity and cooperation. In addition to the artifacts, eight documentaries are also shown, which tell the personal stories and the human side of the authors, overcoming political issues.
"Israel is ten years behind in design but ten years ahead in conflict," says Tal Erez, chief curator of JDW 2019. The lesson of the exhibition is to never hide conflicts, but to always face them, unambiguously and resolutely. Although not scenic or innovative, these artifacts are the concretization of a struggle and are able to narrate stories and a scenery.
Exhibition:

Matchmaker

Event:

Jerusalem Design Week

Opening dates:

13-20 June 2019

Venue:

Hansen House, Jerusalem

Curators:

Daniel Nahmias, Tariq Nassar

Participants:

Abd Al Rahamn Julani, Abeer Najjar, Al Salam Glass and Ceramic Factory, Alaa Edris, Amjad Barq, Arab Blind Association, Artezana for Embroidery & Handcrafts, Maisoon Swailem, Mohammad Mhalwes, Muhammed Abed Al Jwad, Ramzi Alnatsha, Tamimi Ceramics, Tharaa Kirresh, Yakob Natsheh, Ziad Aldabba