As part of the French Institute Alliance Française's mandate to showcase the work of francophone artists working in New York City, FIAF Gallery presents "Fabrications" by French-born, New York-based artist and textile designer Elodie Blanchard. The gallery has been transformed into a whimsical environment, where fabric scraps, cloth and colourful thread – much of it discarded and recycled – become other-worldly objects of fascination.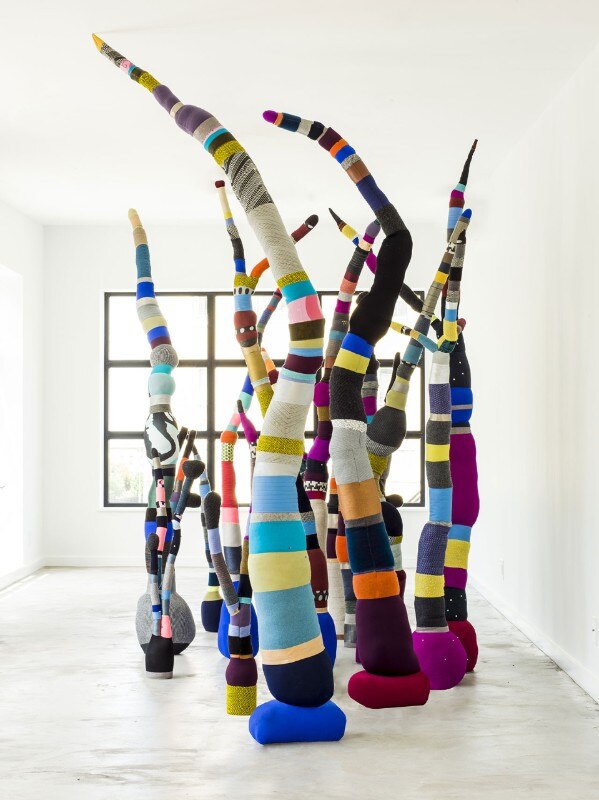 Forest of Nonsense welcomes visitors in a multi-coloured explosion of sculpted fabric trees, each one named after a person or animal of significance to the artist, marking their identities and solidifying their place in her world. Further along, a site-specific wall installation titled Camouflage displays Blanchard's talent for turning plastic textiles into an intricately hand-knotted masterpiece that sets the backdrop to the exhibition.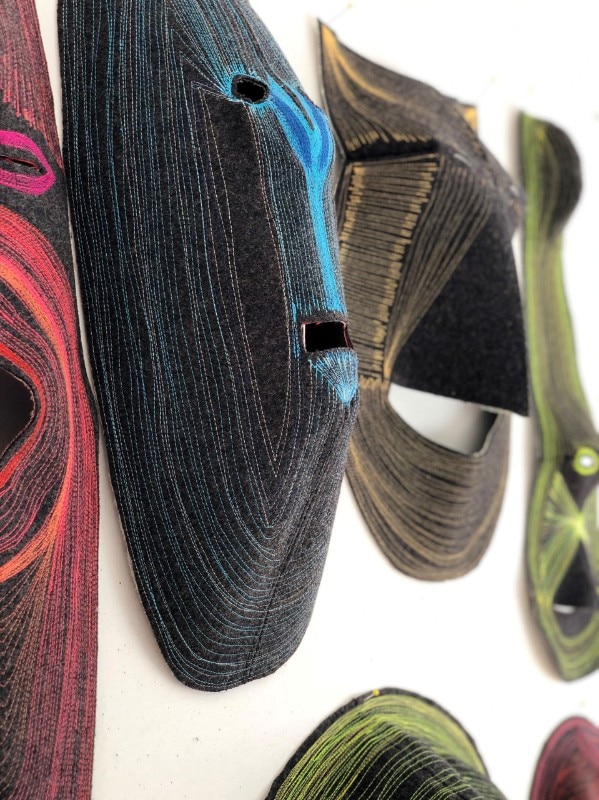 "I use humor and joy in complicated and perhaps deceptive ways, to invite the viewer to participate in a serious kind of play," explains the creator. This is evident in her series of felt masks lining the walls, her stitched characters calling for self-reflection through the demonstration of the complexities of human emotion in their faces. Hung alongside the aquarelle and black ink studies that informed these masks, titled Drawing Relationships, the characters are further brought to life.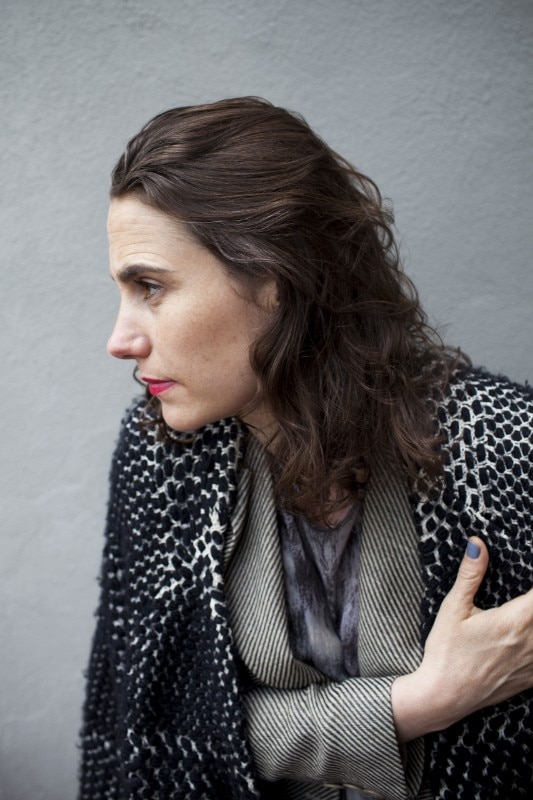 Blanchard's highly praised textile-design ability is also explored in a series of ottomans and pillows sporting Moving Forward, a 2019 fabric of her own design. 
Families can join the artist in an interactive workshop on the last day of the show (1 June) as she invites guests to fashion their own masks using recycled materials and threads.
Exhibition:

Fabrications

Designer:

Elodie Blanchard

Gallery:

FIAF Gallery

Address:

1077, 22 E 60th St, New York

Opening dates:

until 1 June 2019

Venue:

NYC x Design