Early in our conversation,  Alice Springs based designer Elliat Rich interrupts me to remark at a flock of finches flying past. Almost everything is informed or interrupted by the central desert landscape in which she is based, even our interview. This constant referencing is attracting attention locally and internationally. Last year she won the Australian Furniture Design Award for the suitably titled 'Place', a kind of vanity unit featuring a concealed drawer made from coloured dowel, a storage container and pivoting mirror. The warm hues of the stacked wood have the appearance of a desert sunset, a reflection of the changing light on the ranges which cross the central desert. "I think it was really responding in an intuitive way to landscape and being in awe and understanding the kind of stories that have grown out of it and how alive it is," she says, "but then the second layer to that is an investigation which I am continuing in a more sustained way,  looking at design as a way of inspiring future ways of living."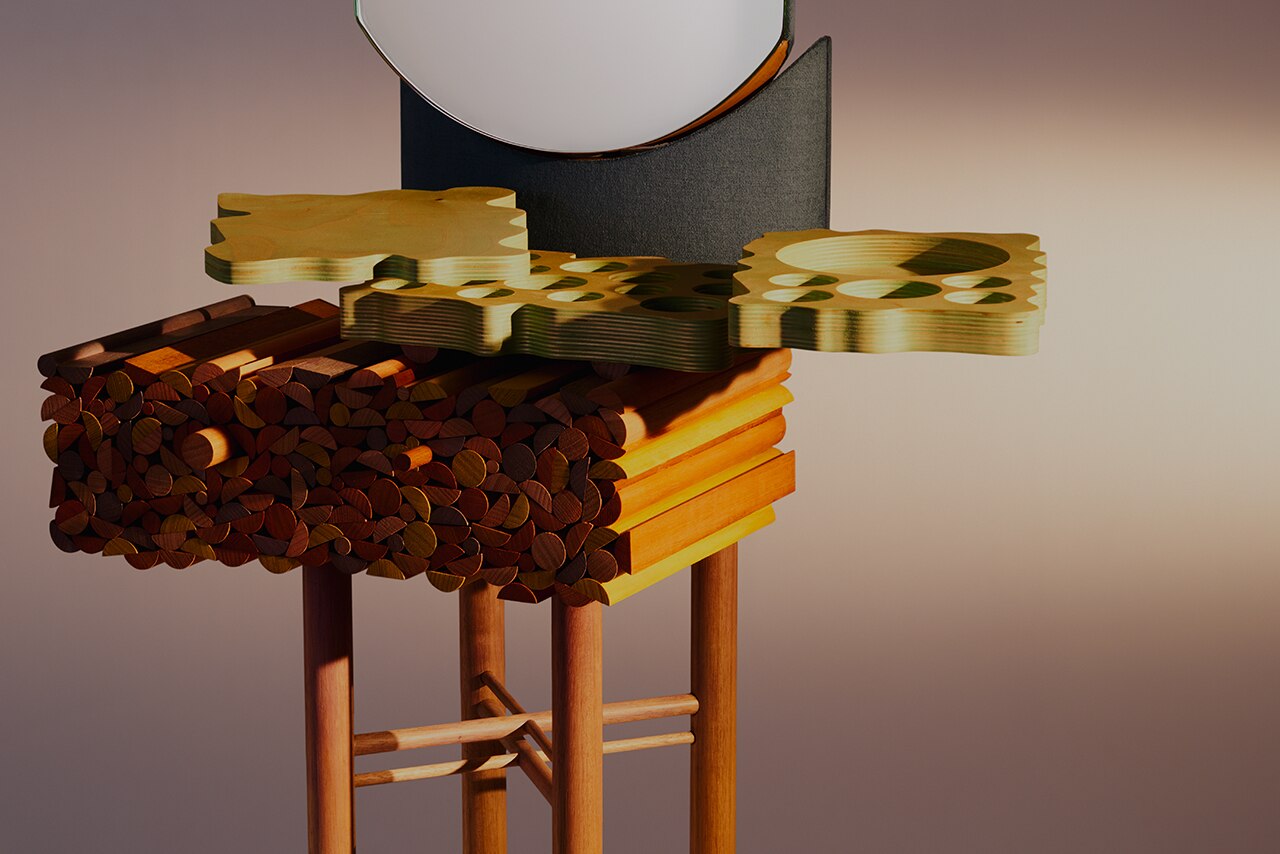 At about sixteen hours away from the nearest city by car, Alice Springs may seem like an unlikely location to find one of Australia's most eminent designers developing projects which provoke optimism in the future. But for Rich there is nowhere in the world that could be better suited. "Central Australia has magnetism," says Rich, "the landscape is incredible and very present and there's a really strong sense of community here at lots of different scales. It's very engaging in terms of understanding Indigenous heritage and living culture and that there really are really different ways of being in the world."
Alice was one of these places that fit into that narrative we've begun of choosing unique circumstances in order to find new ways of living and a really direct applied design brief, you have to come up with your own solutions.
While it may not be a simple case of liking a challenge, it is clear Rich enjoys adventure. She moved to Alice Springs with her partner James B. Young in 2004, after they spent a year on an unusual odyssey: walking around outback NSW kitted out with two camels and several donkeys, learning to handle and care for the animals and making all their saddlery and gear. "Alice was one of these places that fit into that narrative we've begun in terms of choosing unique circumstances in order to find new ways of living and a really direct applied design brief – you have to come up with your own solutions". She later moved to Alice to complete the internship which was required to finish her design degree at not-for-profit the Centre for Appropriate Technology, while her partner went on to found his own shoe design business.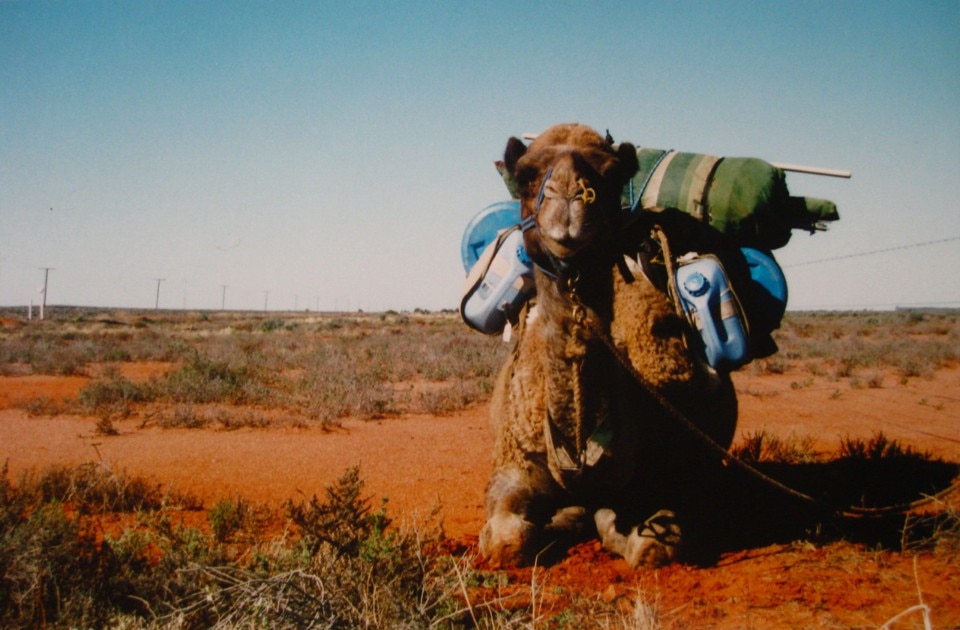 The sense of resourcefulness and positive approach to problem solving is evident in almost all of her projects. Her first project, to design a 'bush wheelchair', adapted a wheelchair to make it durable enough to withstand the sun and travel over outback terrain, but also comfortable enough for the user, including not getting too hot under their skin. Cultural considerations were also part of the brief, as many local Indigenous communities conduct their social and business activities sitting in groups on the ground, the user needed to be able to lower themselves onto the ground and back into the chair with ease. Rich designed a canvas appendage to an existing seat which allowed users to lever themselves between the wheelchair and the ground, so they could continue to engage in social life. What better introduction to the inventiveness and cultural complexity of central desert life?
Other exciting collaborations followed. Melody Fence a project with composer Bree van Reyk, responded to the schoolchild's hobby of running a stick or pen across a fence. Together they designed a fence which actually produces sound in a kind of audible pattern so it has a musicality. For Patchwork Tiles Rich asked people to bring in their leftover renovation tiles which were turned into a mosaic for the local pool.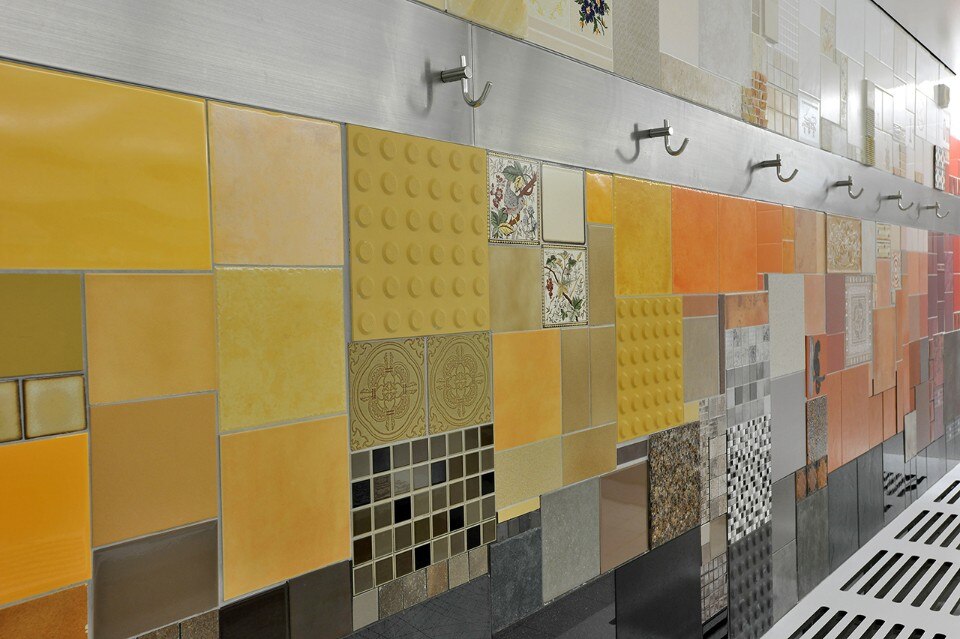 Alice Springs still challenges Rich, who together with her partner established their own studio Elbowrkshp in 2013. In 2016 for the Biennale Architecture in Venice she collaborated with the Enterprise Workshop of CAT and a team of Indigenous makers to design the Anerle-aneme aluminium chairs that appeared around the Australian pavilion titled "The Pool". Anerle-aneme means 'sit a little while' in the local Arrente language.
This year she exhibited a series of her own works derived from the award winning Place for Melbourne Design Week at Sophie Gannon Gallery. The works are somehow quite playful both in form and in the sensuality of the materials, celebrating the colours and also an ability to experiment, a sense of freedom that comes from the place in which she works. "That was one of the most intuitive collections I have ever done," she tells me, "previous to that I was very concerned with embedding a specific experience or story into the work". All of the works upheld Rich's fascination with the local landscape and her interest in using design to craft a new vision of the future. "[We] are in this really unique place to actually provide a sense of optimism and excitement for what lies ahead," she says.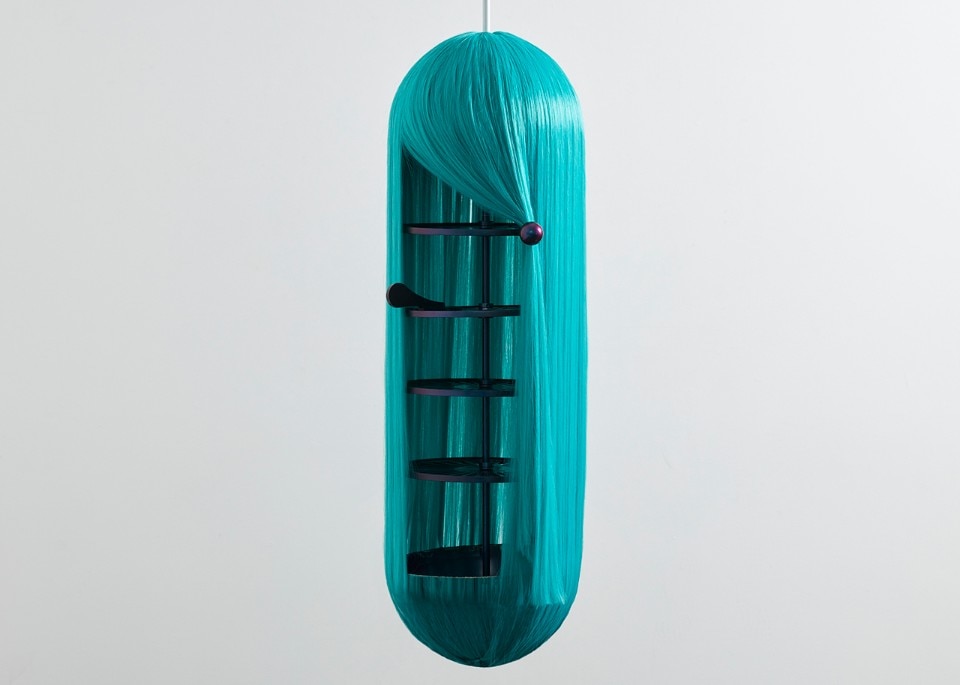 With many interesting projects on the horizon, Rich has good reason to be positive about the future. Since winning a cash prize and a residency at Jam Factory for the Australian Furniture Design Award, she is now developing her first commercial design collection for furniture supplier Stylecraft. She is also working on an extraordinary project in partnership with partners of vastly different scales, an international developer and a local organisation, to design and manufacture of a new product in Alice Springs. She seems consistently grateful for the opportunities her unique location have offered her, which maybe the basis of her optimism. "It has this great balance between what you actually need, which is opportunity to find meaning in what you do, and to have agency and to feel like you can make a valuable contribution to your community, as well to live as close as possible to your own ethical belief systems".