A growing urban outpost on a vast Australian continent, Melbourne is a young city with ancient heritage. Established as a city in 1835, the site was already host to the Kulin alliance of five Indigenous nations each with a distinct language. The juxtaposition of these histories was confronted at one of the first events of the 2018 Melbourne Design Week with the launch of the book Colony to accompany two National Gallery of Victoria (NGV) exhibitions "Colony: Australia 1770-1861" and "Colony: Frontier Wars". The book explores Australia's settler colonial past and the art and design that emerged from this period, as well as the conflict between the Indigenous Australians and European settlers as they competed over land, culture and resources. The launch acknowledges that the relationships between settlers and the Indigenous people had lasting effects on the culture and design practices of the emergent nation.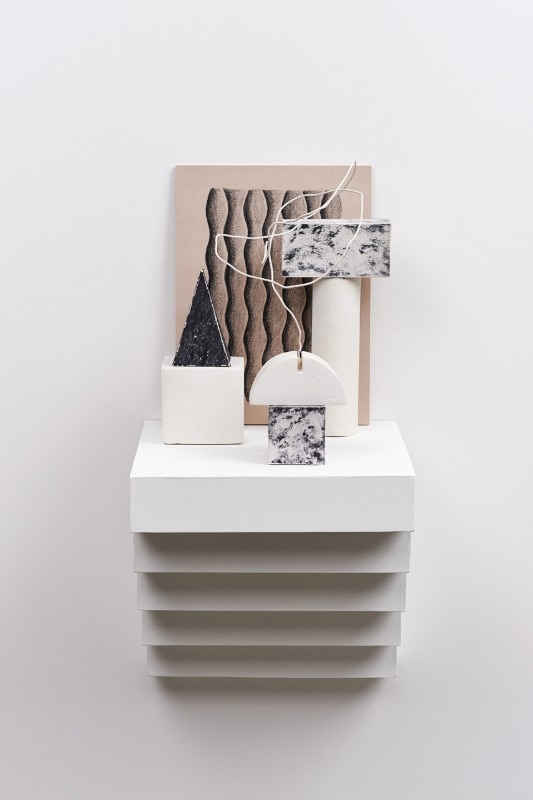 With a program of events, workshops, site visits, talks, and exhibitions, the 2018 Melbourne Design Week explored the production of Australian identity in a postcolonial context, prompting new directions for the practice of design. At a "Design Effects" forum staged by the NGV, Stephen Gilchrist argued a new analytic language is needed to decolonise design, as conventional terms reinforce a European worldview and promote destructive tendencies. Part one of this review explores how practitioners are attempting to decolonise design and produce Australian identity with new techniques, collaborations and protocols.
In an exhibition entitled "Artefacts" which featured the work of 11 Australian designers working between art and design, Guy Keulemans and Kyoko Hashimoto presented "Japanese ritual objects from the time of fossil capital", to draw attention to the short term and apocalyptic thinking behind the use of fossil fuels to produce plastic and transport goods around the world, creating pollution, carbon emissions and waste. They present Japanese Buddhist ritual objects made from a compound of concrete and pieces of plastic toys as representative of two different event horizons and world views.
The process of decolonising design also challenges stereotypes about renowned design traditions.
The process of decolonising design also challenges stereotypes about renowned design traditions.  In her silk and textile printing for her fashion label, Indigenous designer Lyn-Al Young illustrates the longevity Indigenous design traditions from around Australia.  Instead of dot painting techniques more common in the centre and north, she uses diamonds and lines, the traditional markings of various Indigenous groups in the south east. Transferring these designs onto silk fabric is a next step in the process of cultural preservation and adaptation. "Because the traditional tree carvings were wiped out for farming during the times of colonization," she says, "my great grandparents put the markings onto boomerangs and artefacts to pass them down." Indigenous architect and Director of Indigenous Architecture and Design Victoria, Jefa Greenaway, believes that Indigenous designers are starting to assert their specific perspectives, "I think there is a bit of a reaction globally around the homogenised global construct of design which could belong anywhere", he says.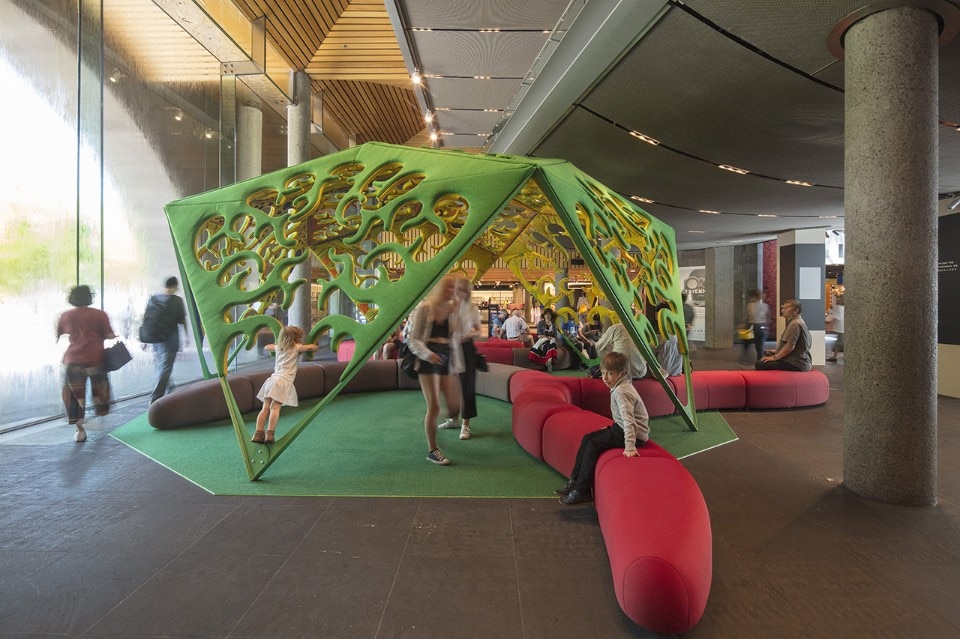 From the primitivist fashions of the modern art period until now, an ongoing interest from the modernist period in engaging with Indigenous culture has often resulted in exploitative appropriation of Indigenous designs and disregard for notions of copyright and ownership. During Melbourne Design Week, Indigenous Architecture and Design Victoria launched the International Indigenous Design Charter, to provide a protocol for engagements with Indigenous designers or which intend to use Indigenous motifs or totems or imagery.  "people have seldom interfaced with Indigenous culture directly," says Greenaway, "While there is a desire to find meaningful ways to engage Indigenous culture, people struggle with setting up a strategy to ensure its done well". 
People have seldom interfaced with Indigenous culture directly.
One project "Victoria Amazonica", illustrates successful collaboration between Indigenous and non-Indigenous designers. When asked to collaborate with the NGV, Studio Campana from Brazil proposed a project that would celebrate rare crafts. They choose to work with several groups based in Alice Springs, in central Australia, Indigenous design and technology company the Centre for Appropriate Technology to produce a steel structure, and new art centre Yarrenyty Arltere to contribute their innovative soft sculpture technique to make a felt and embroidered cloth to cover the structure, a soft sculpture in itself. Local Alice Springs designer Elliat Rich coordinated the project. A success both technically and stylistically, "Victoria Amazonica" now forms as a natural meeting and discussion place at the entrance to the NGV. With motifs referencing the importance of waterways, it animates the surroundings with life and colours.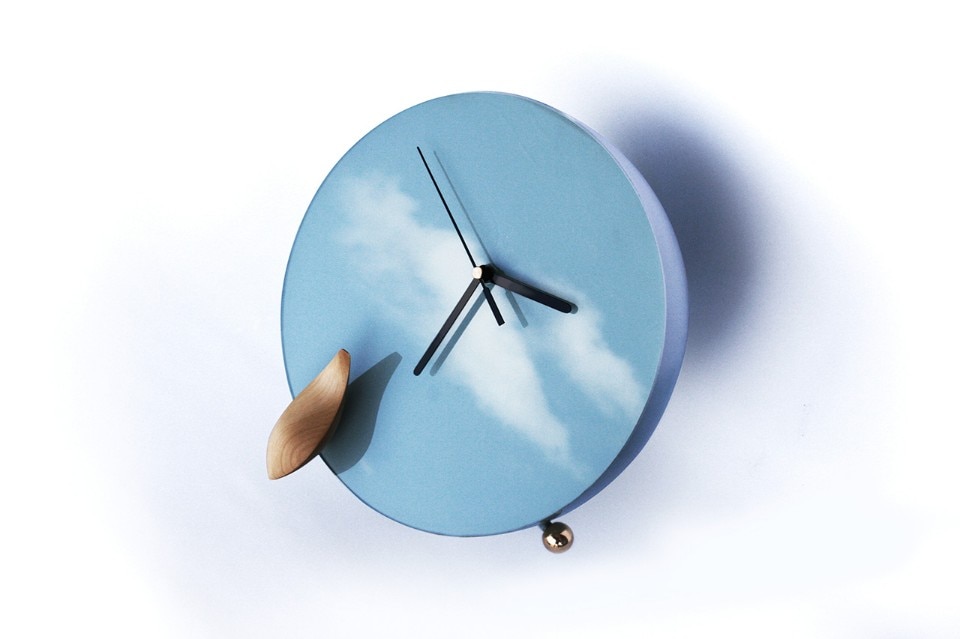 In the exhibition "Decoding Design", there a sense of confidence playing and joking with different cultural traditions, as designers from three nationalities redesign traditional objects from each other's cultures: the Jewish menorah, the German cuckoo clock and the Chinese pagoda. Automobile designer Yan Huang transformed the almost tacky German cuckoo clock into a simplified organic form that automatically lays eggs, bringing attention to the loss of native habitat and immigration policies in Germany, to ask if itis becoming overwhelmed. The Chinese pagoda is treated with similar irreverence by being turned into an air purifier – a reference to China's notorious air pollution problem.
In these ways, Melbourne Design Week upset our assumptions about design as means of reinforcing European culture. As a platform to showcase these unique ideas and projects, which range from one off experiment to commercial production, it represents Melbourne as a crossroad of different cultural approaches. These Indigenous, settler-colonial and immigrant approaches intersect, contest and combine in new ways, providing new directions in design and a heterogenous Australian identity.
Title:

Melbourne Design Week 2018

Opening dates:

15 - 25 March 2018

Curated by:

the National Gallery of Victoria